It's the first DIY project of 2019, and this one came together much easier (and faster & cheaper) than I was expecting…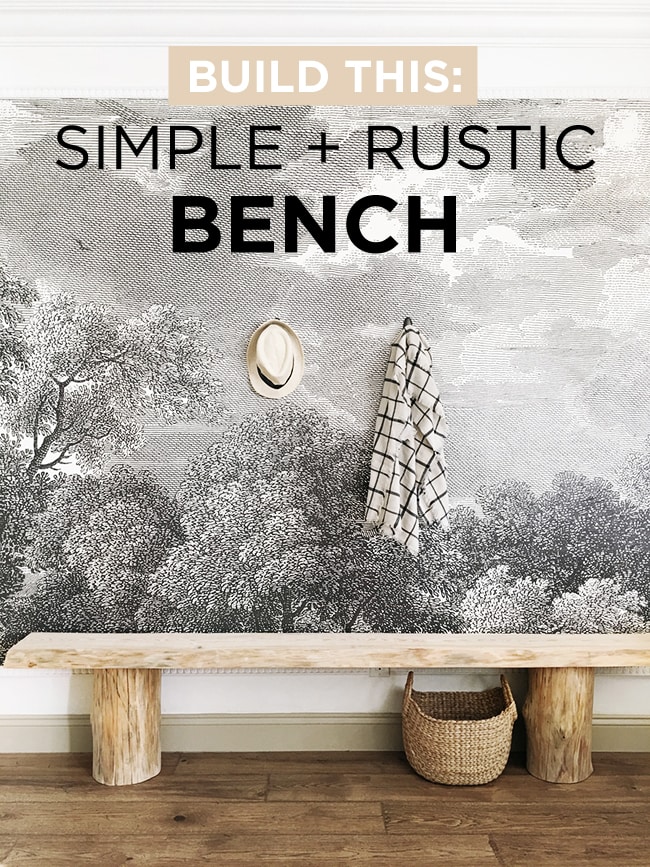 Pin
The mural wall is the first area you walk into here at the Riverside Retreat, so it needed to serve as a foyer space with storage and seating. The plan was always to have a long, rustic bench to go with the "tropical earthy oasis" theme and I spent months browsing for something to fit the bill with no luck.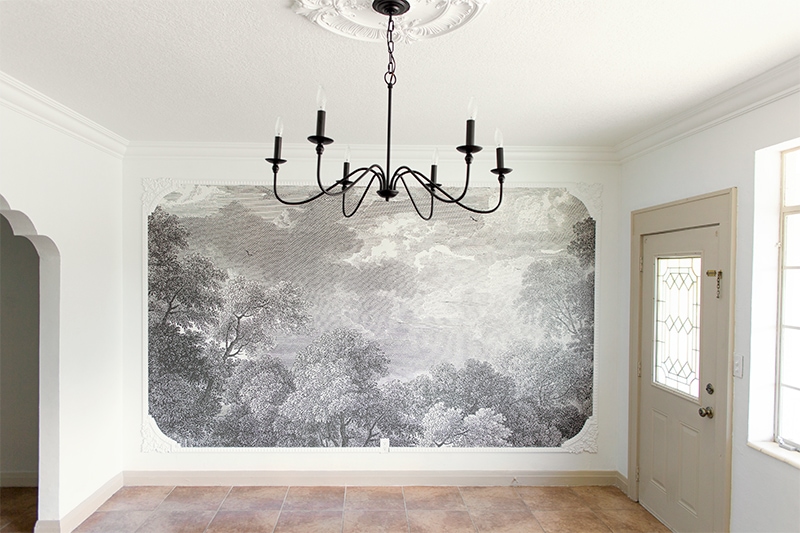 Pin
I even reached out to local shops on Facebook to have something custom made, but didn't want to spend hundreds and I never really fell in love with anything I saw. So one day we took a drive to the nearest sawmill to see what we could find…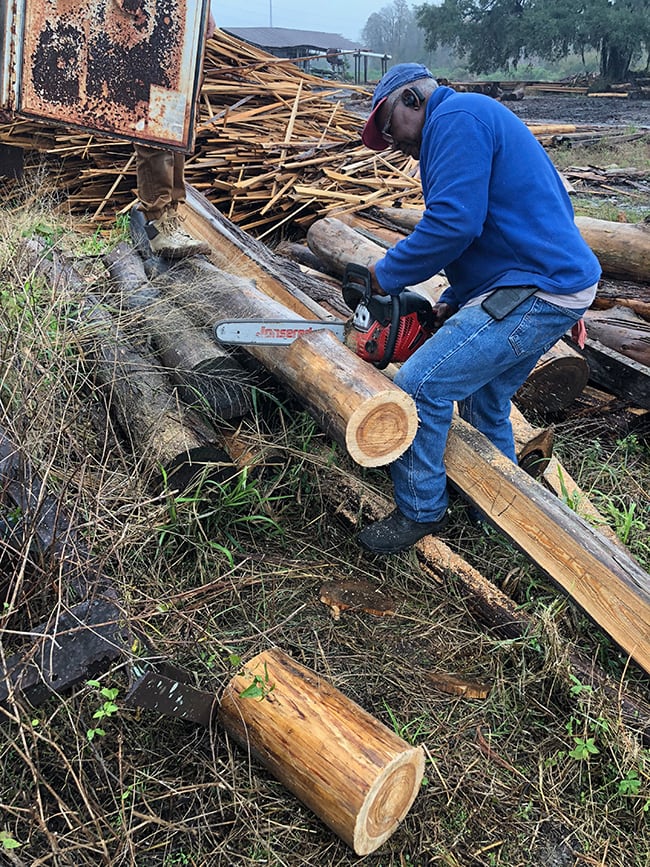 Pin
This particular sawmill carried cypress wood, which I've never used before, but it had nice coloring and we were able to choose the sizes. We walked away with two stumps for the legs and one 12″ x 7′ board for around $60 — what a deal!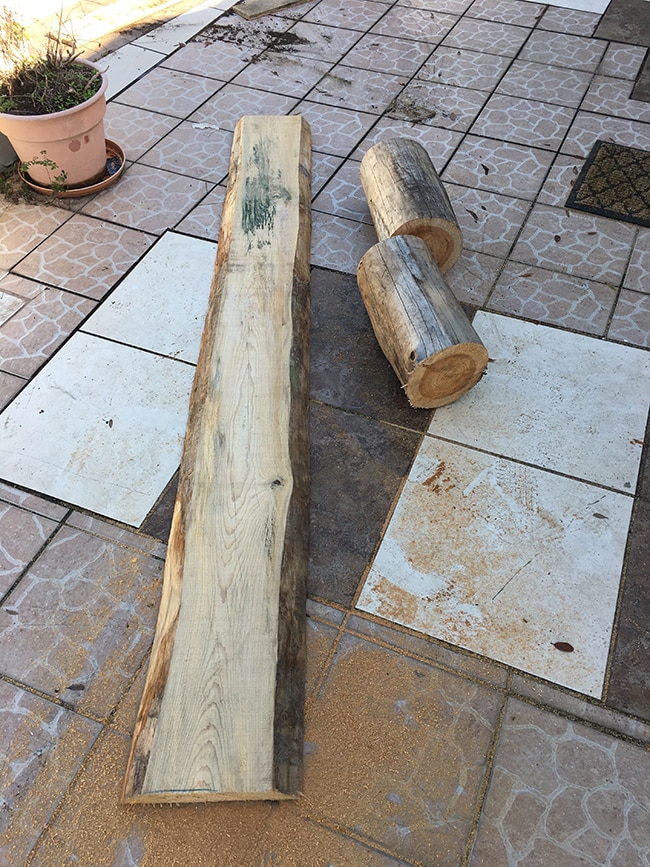 Pin
The first step was to plane down the legs so they were straight and sturdy. I've had this $60 Black+Decker planer for years—it's easy to use and gets the job done quick!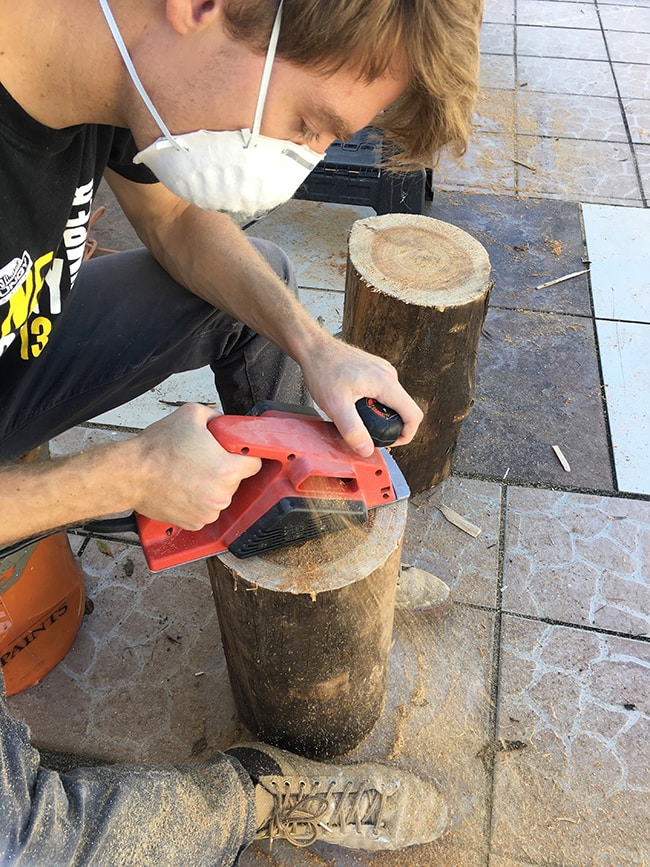 Pin
The legs were too tall so we took about an inch off the height and kept making passes until they were nice and level.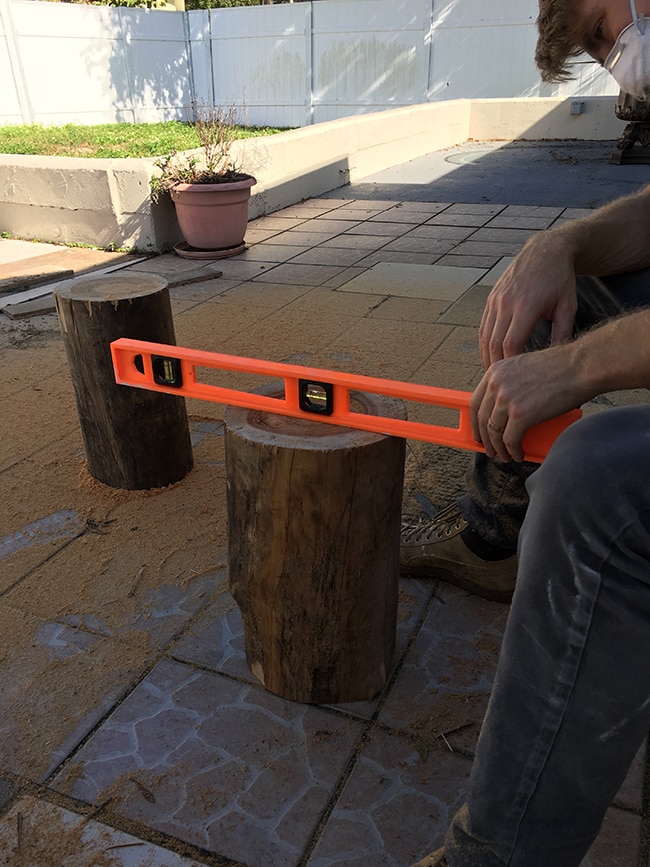 Pin
Next, it was time to sand everything down. The bark on this wood is super thin and easily sands right off, especially with an orbital sander. We got our Dewalt as a wedding gift and it's a lifesaver—this has now replaced my Mouse as my most-used sander!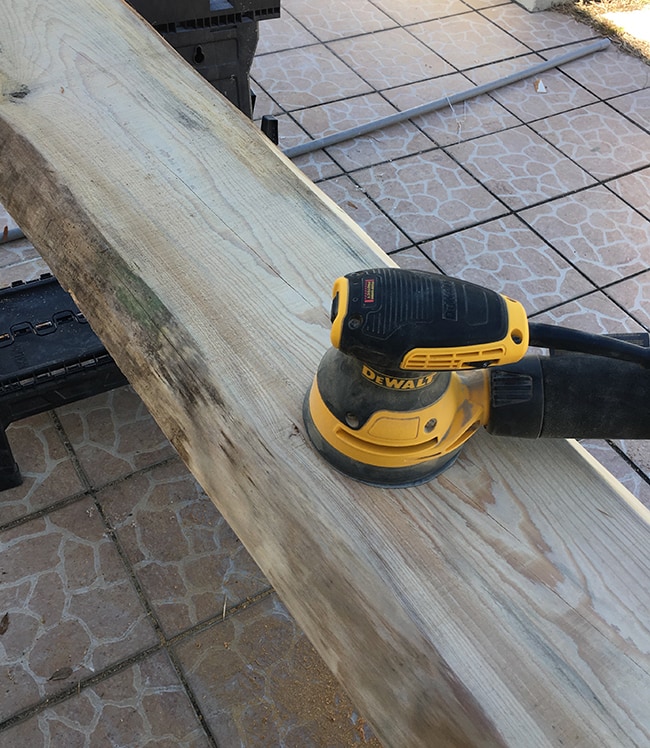 Pin
To attach the top to the legs, we debated on simply drilling a couple screws straight through the top. This would certainly be the easiest solution and I didn't mind visible holes since this was supposed to be a rustic bench. But in the end, we opted to go for a cleaner look and use wood dowels—partly so we could try out a new technique to share with you guys 🙂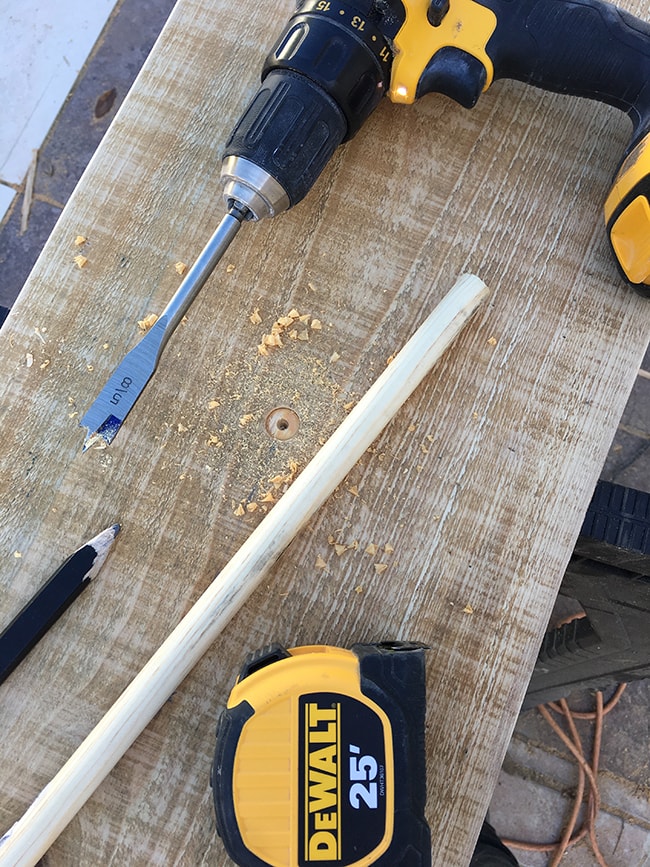 Pin
You can get dowels in every size at the hardware store, and we chose a 5/8″ size (we actually would have used 3/4″ but couldn't find our drill bit in that size). 1″ seemed slightly overkill for this bench, but anything in that range would be fine. The most important part of this build is making sure your measurements are *exact* when marking your drill locations, since there is no wiggle room at all.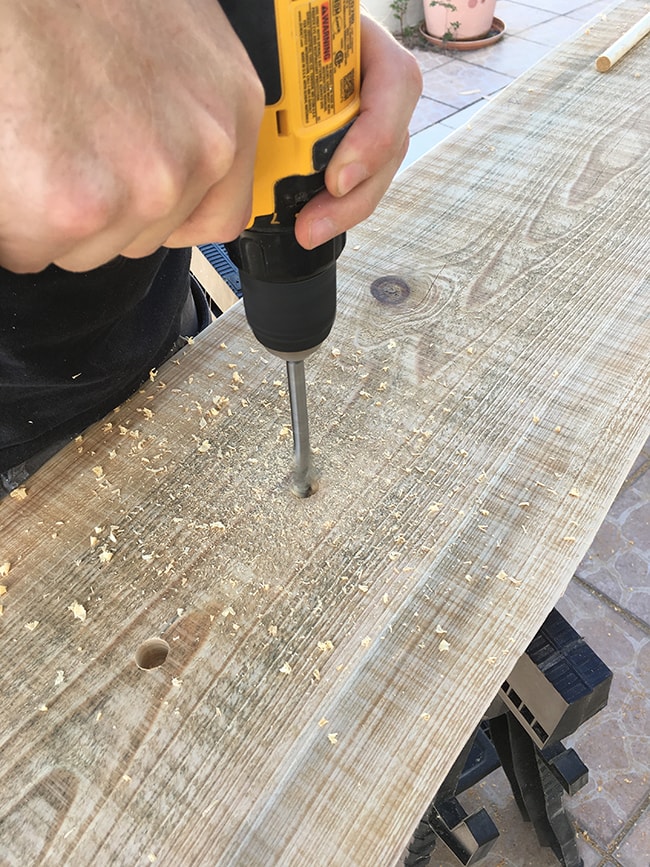 Pin
I placed the holes exactly 5″ apart (and triple checked those measurements), drilling about 1″ deep into the top and a few inches into the legs.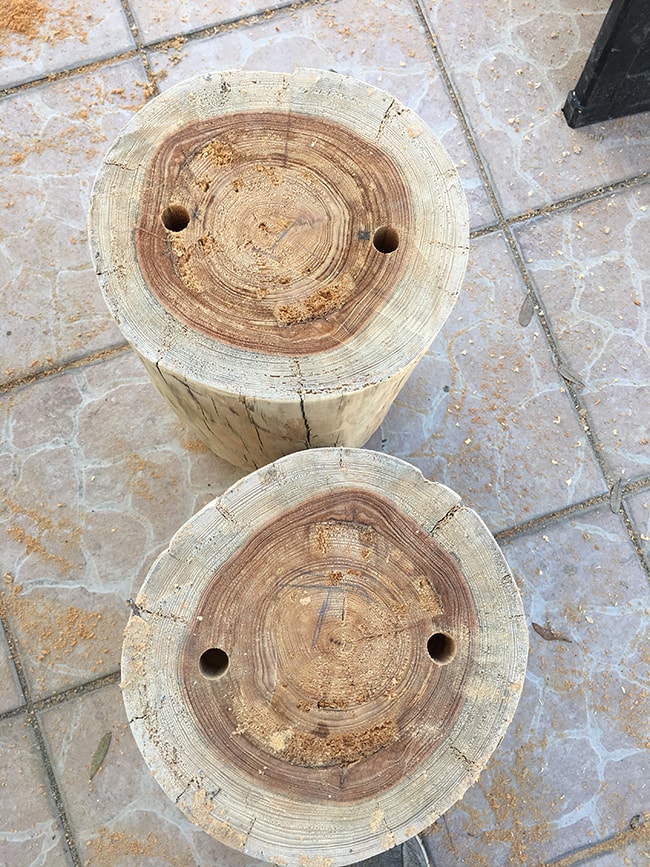 Pin
Then, we cut the dowels into pieces just a bit shorter than the depth of both holes.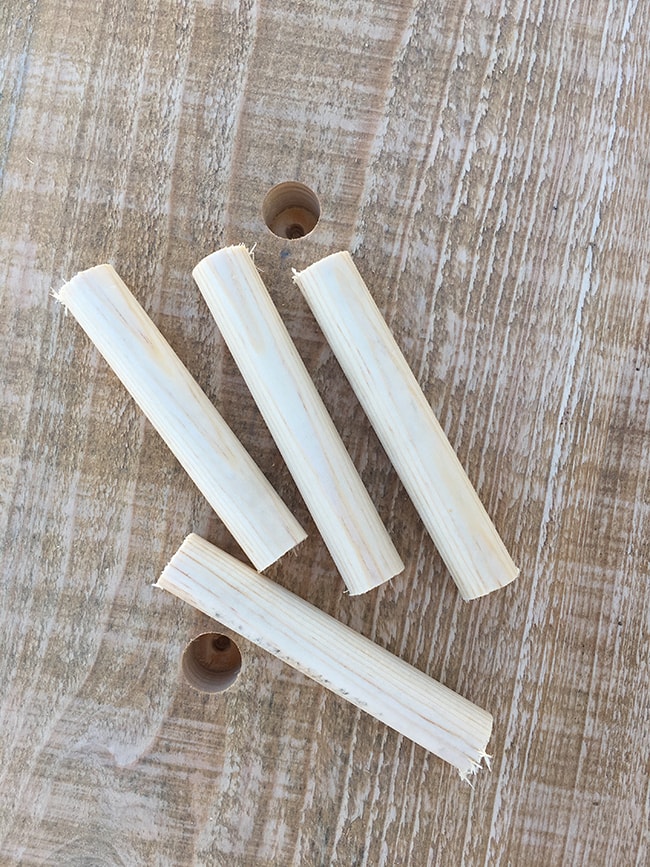 Pin
The pieces were brought inside for assembly, and I liberally applied wood glue (the key ingredient) to both sides of the dowel and hammered them in.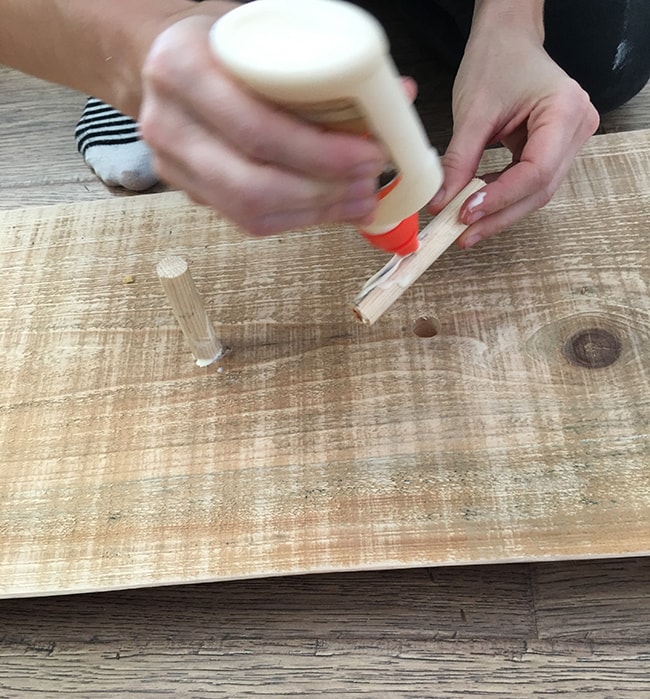 Pin
The glue will harden and bond the wood together, essentially replacing the need for screws.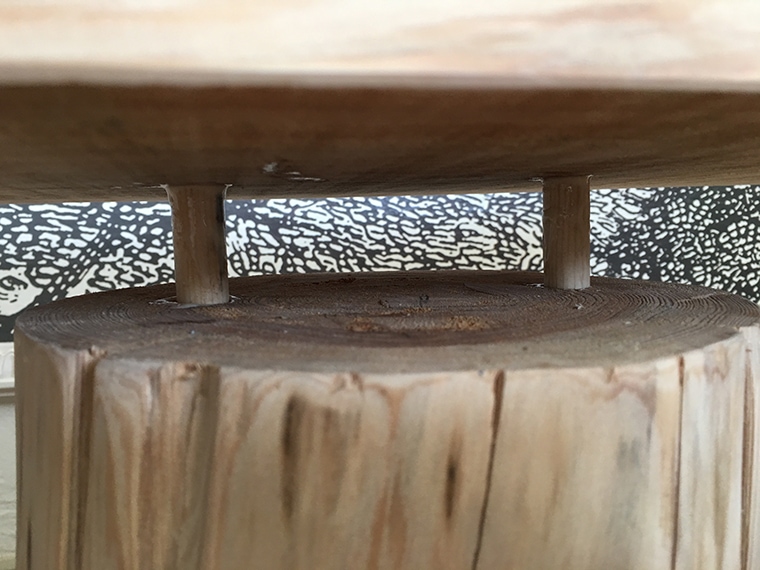 Pin
Finally, we flipped the top piece over and lined up the dowels with the holes, pushing them firmly into place. This wood is relatively lightweight and the bench won't be lifted and moved around often (or ever), so there's no need for further reinforcements.
Pin
These legs are on there good and they're not going anywhere!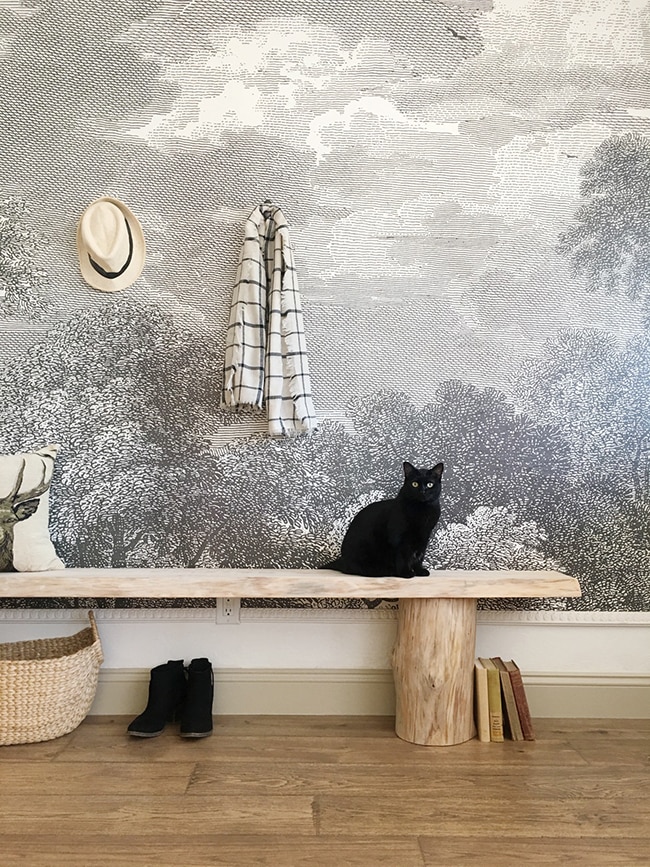 Pin
I love the natural color of the sanded wood so I'm leaving it as is. I may put a coat of my favorite matte varnish just to protect it, but it could go either way. The bench is simple, rustic and perfect in its natural state!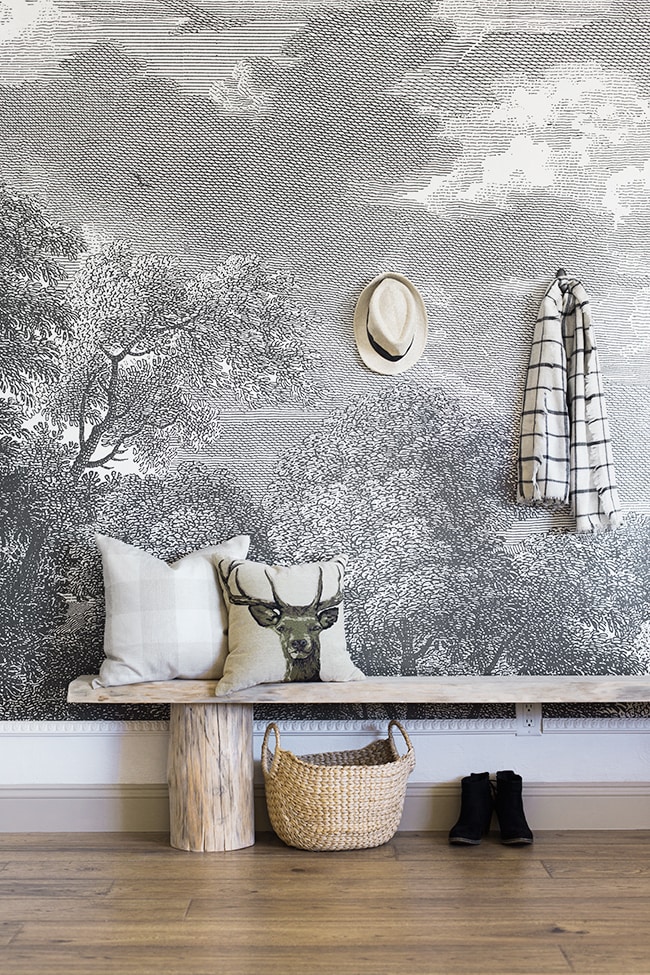 Pin
The Christmas decorations were put away last weekend, and it feels so nice and calm in here now.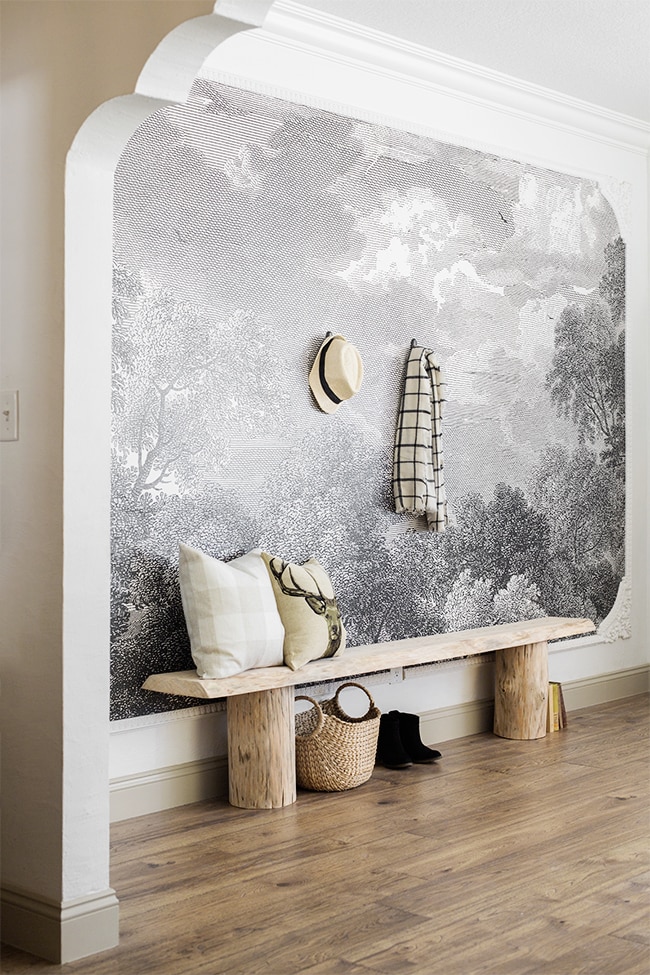 Pin
PS—the scarf is my *favorite* $13 find from Amazon (same with the $13 checkered pillow / the deer pillow is discontinued).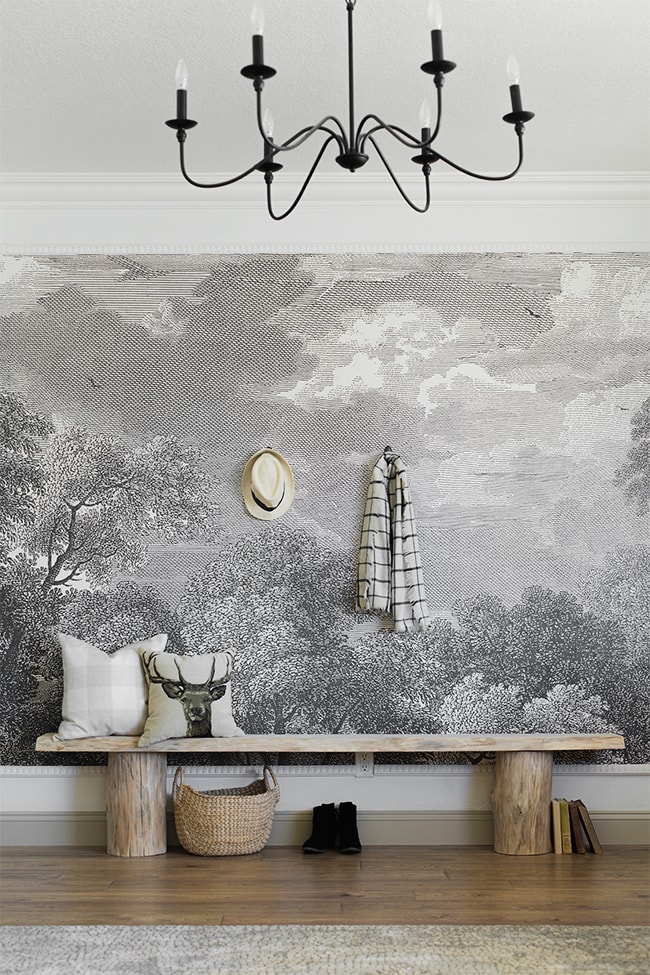 Pin
And the crowning jewel, that crazy affordable chandelier. The living room vision is almost there…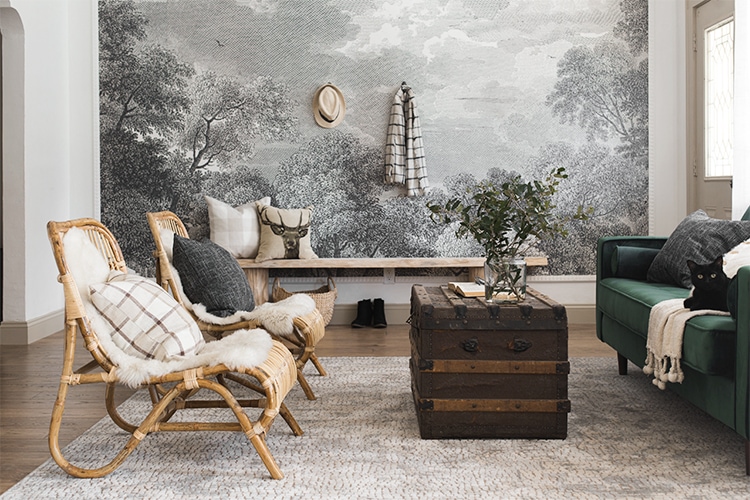 Pin
I added two of those removable command hooks to hang stockings, but I think they're the perfect solution to avoid drilling holes into the mural, so I'll probably grab a couple more. You can find more sources in my last living room update blog post.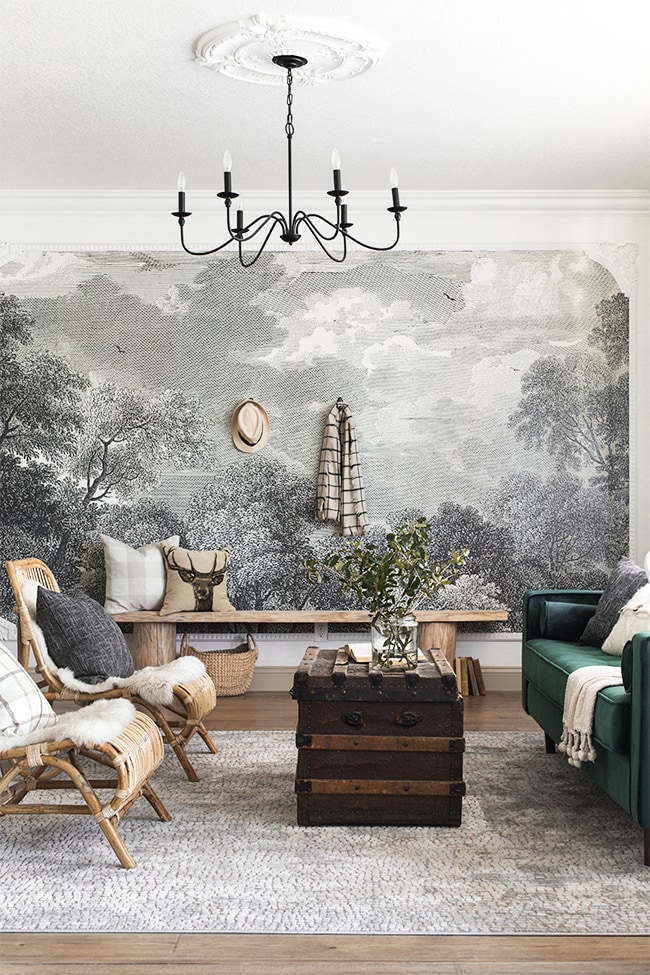 Pin
In the coming months I'll continue to tweak things here and there, but I think this is a nice winter look.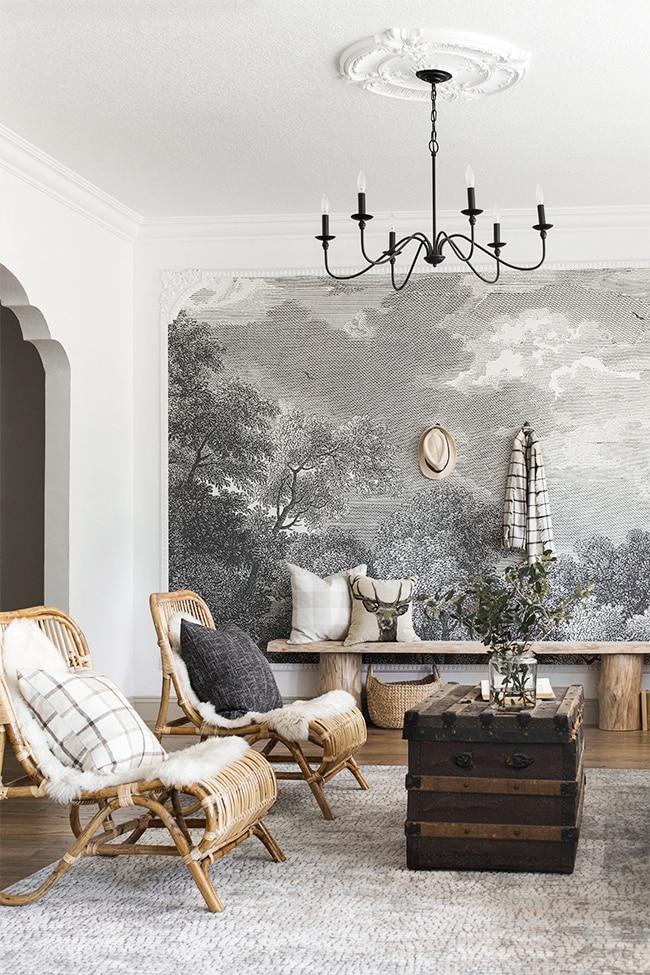 Pin
Our next (and final) project in here will be custom sliding doors, which will be coming (with a tutorial) in the next post.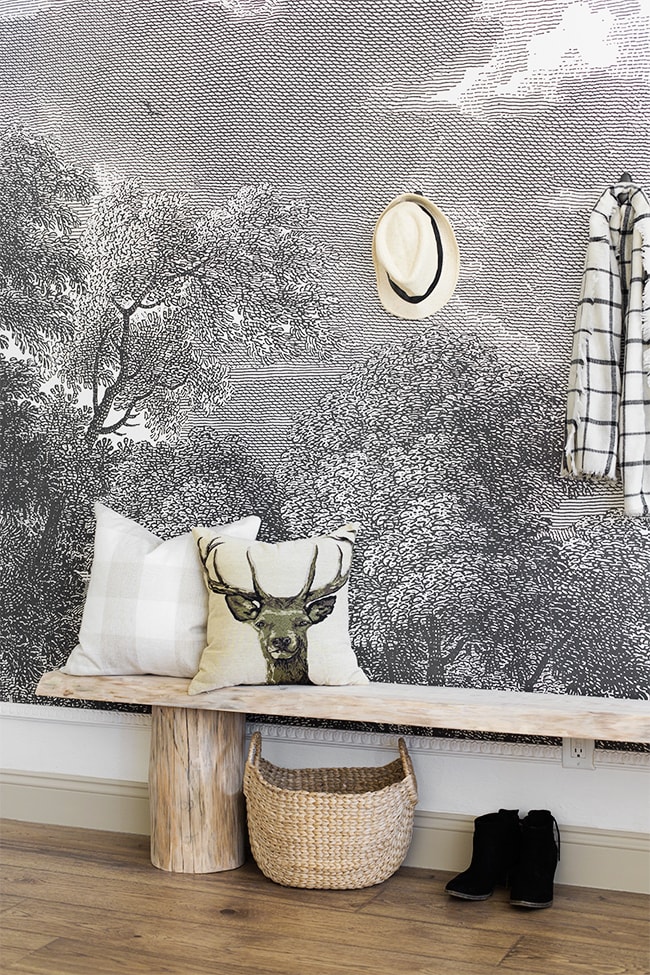 Pin
What do you think? Does this inspire you to take a trip to your local sawmill? Go for it—you never know what you'll find!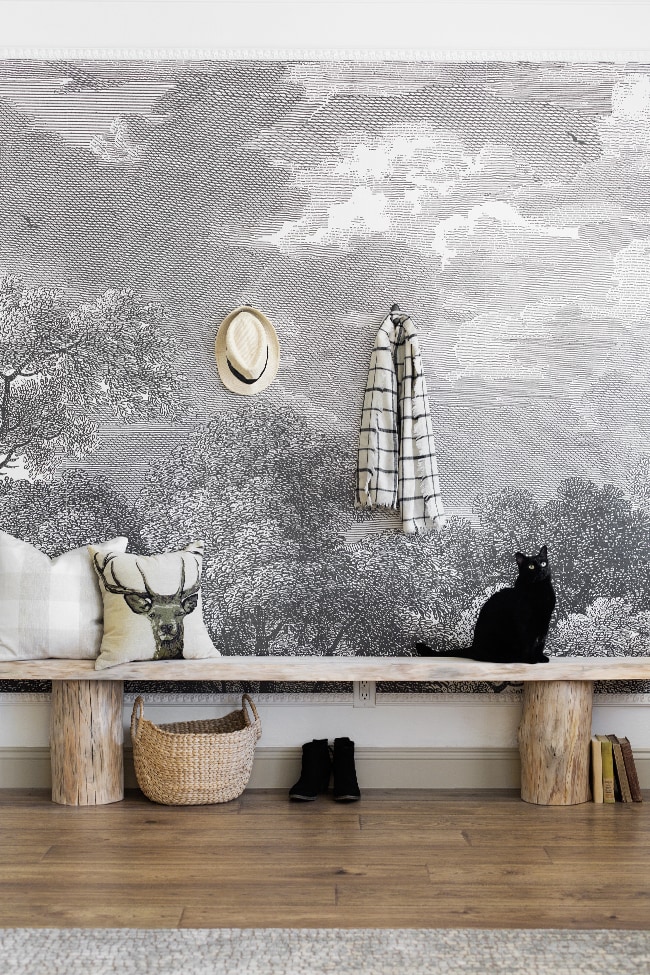 Pin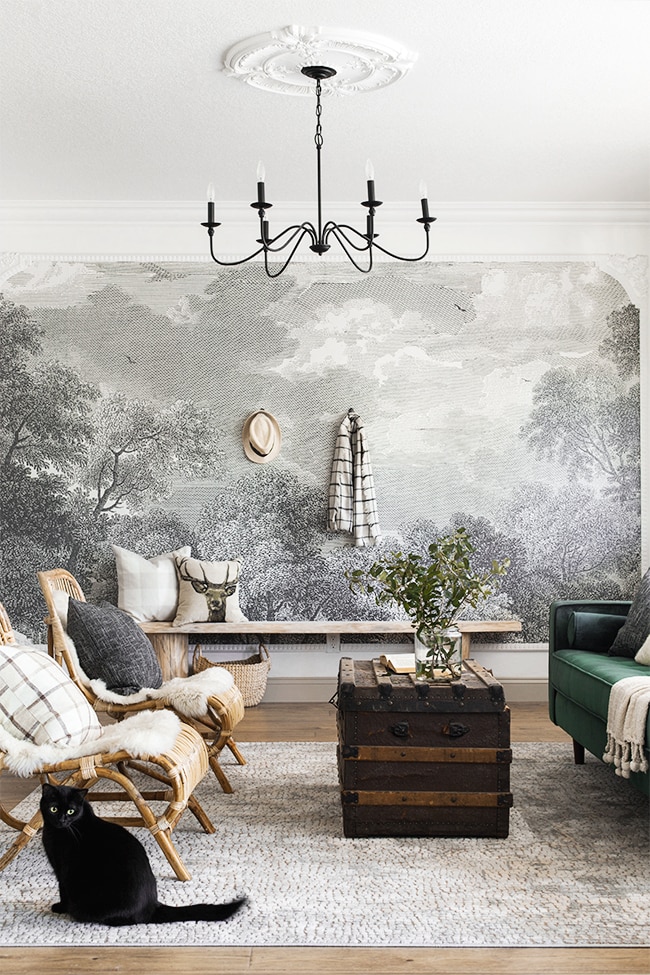 Pin
Happy January from sunny + warm Florida,