All design starts with inspiration—a place on a map, a place in time, a feeling, a color, a scent, a memory…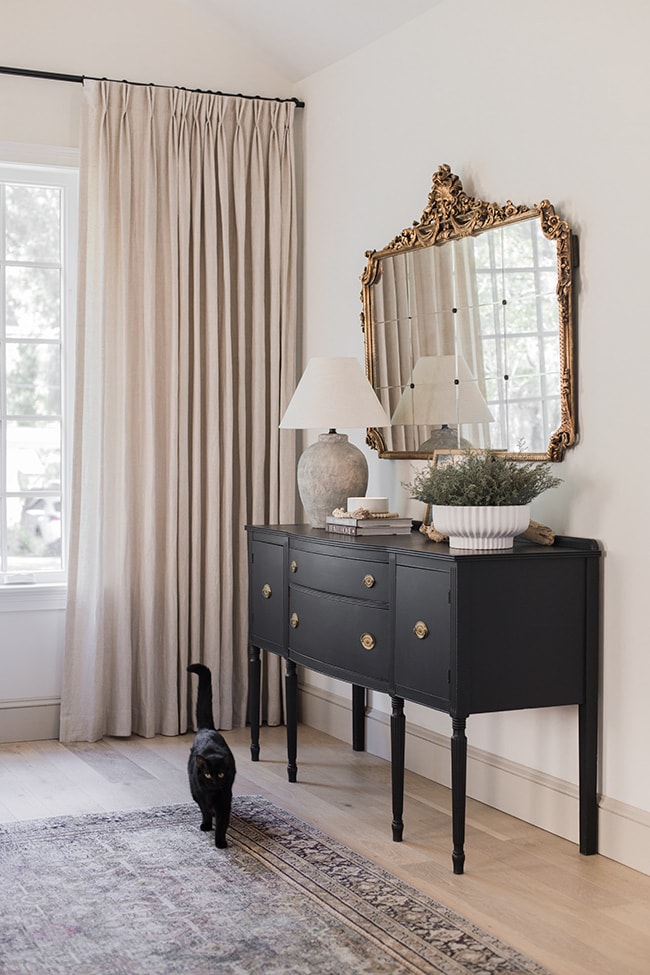 Recently we began planning a trip to Ireland (our first international trip since the pandemic—long overdue!) and photos of this beautiful country have been top of mind.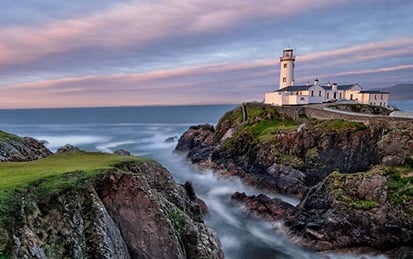 I came across this image of Fanad Head Lighthouse and was inspired to paint it. I thought this would also be a fun way to announce the recent launch of Better Homes and Gardens new line of paint, available exclusively at Walmart.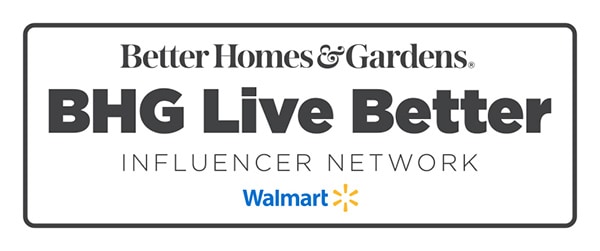 For this month's assignment as part of the BHG Live Better Influencer network, I'm sharing some of my favorite colors from the new line and how it inspired my latest project. I'm always most drawn to muted earth tones, and I pulled colors from my inspiration photo to come up with this palette: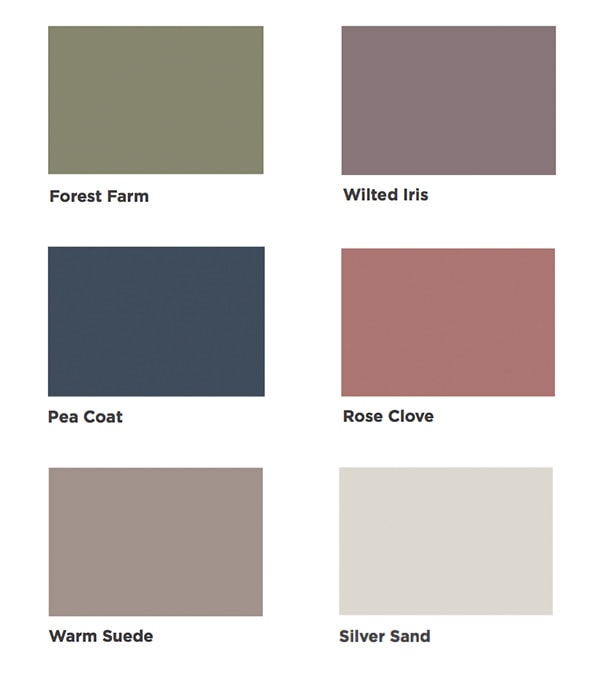 I love the interesting mix of warm and cool tones, and how well they complement each other. This palette could work for any room to create a moody, yet calming effect. You can never go wrong with colors found in nature!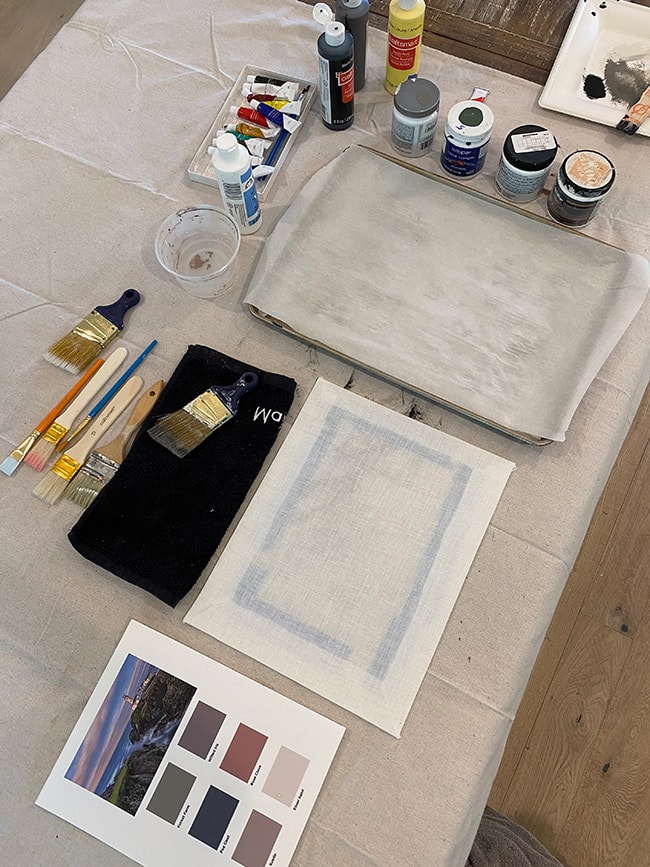 I spent an afternoon with a paintbrush in my hand and ended up with this interpretation…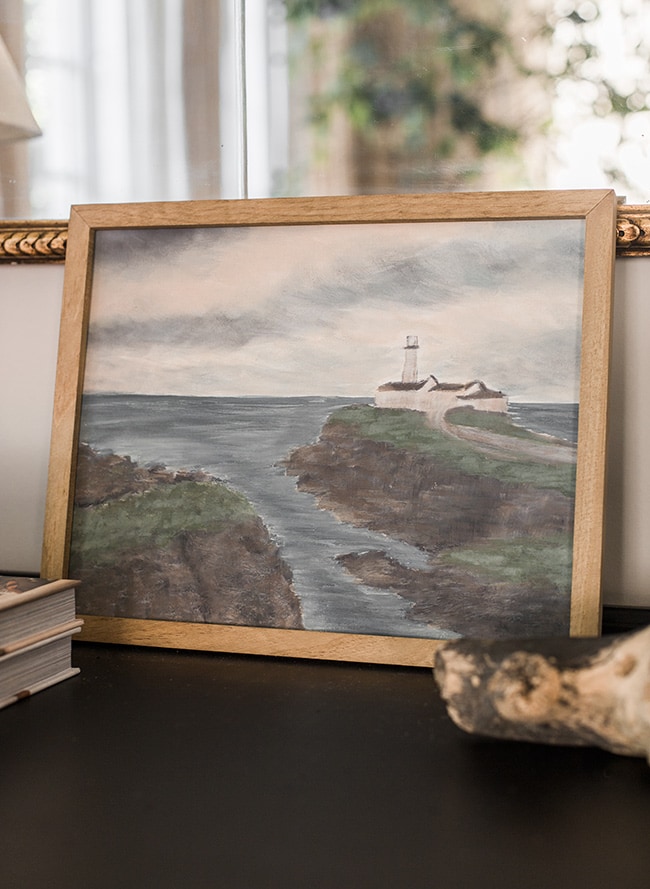 I'm far from a pro at this, but I enjoy the process of creating art that evokes a certain mood or sparks a memory, and love displaying them around our home (psst, you can find out how I make my paintings in this post!)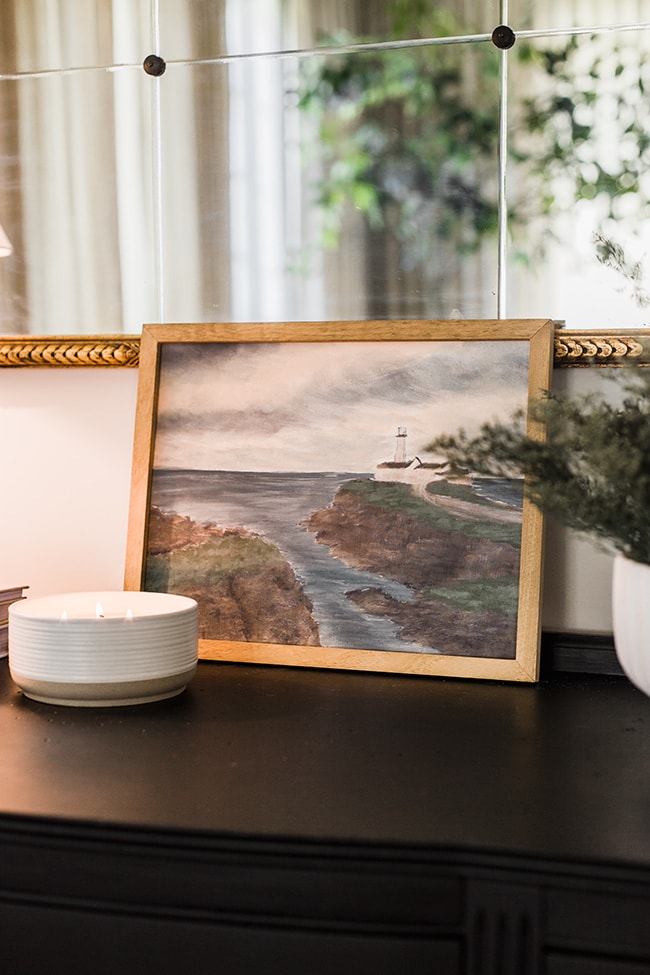 My simple DIY hack of turning any frame into a 'canvas' is still an all-time favorite. That's just what I did with this inexpensive 11×14″ rustic wood frame.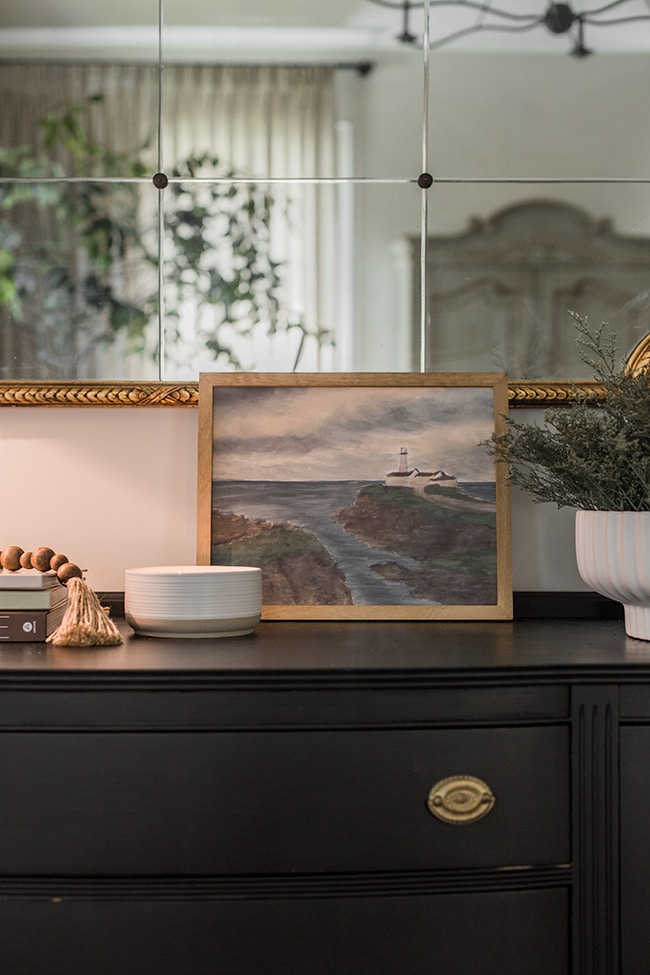 Inspired by the new art, I found some affordable décor goodies from Better Homes and Gardens at Walmart and styled a few different vignettes on our living room sideboard.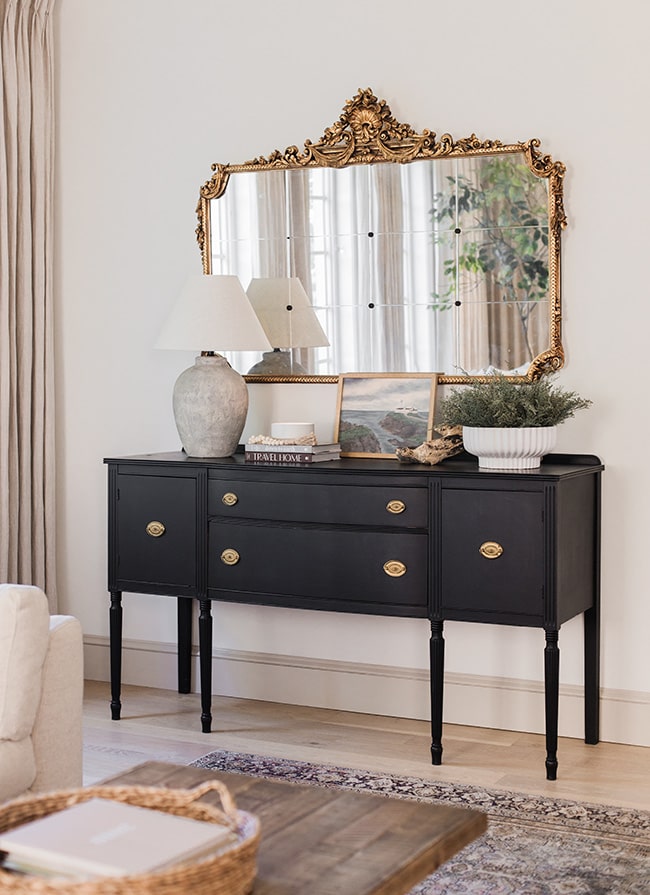 My styling formula typically includes a mix of handmade, vintage and store-bought. The goal is to display pieces that are functional, meaningful and collected over time. I broke down my 'design formula' in a recent kitchen shelf styling post, and those same rules apply here.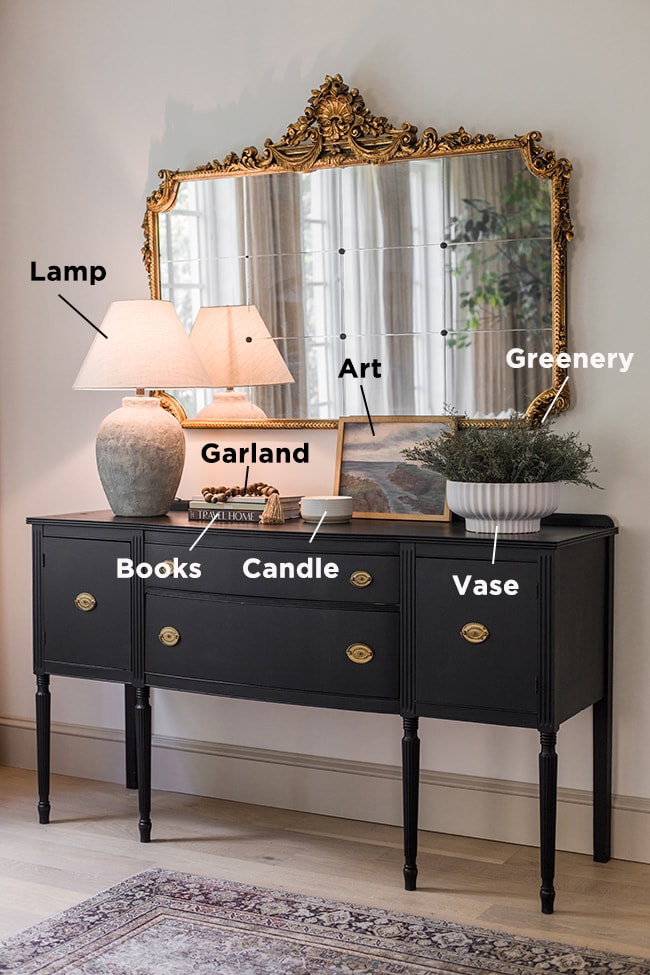 Of course, there's endless combinations and numbers of items that would work and it really all comes down to personal preference, but if you're feeling stuck—you can't go wrong with this formula!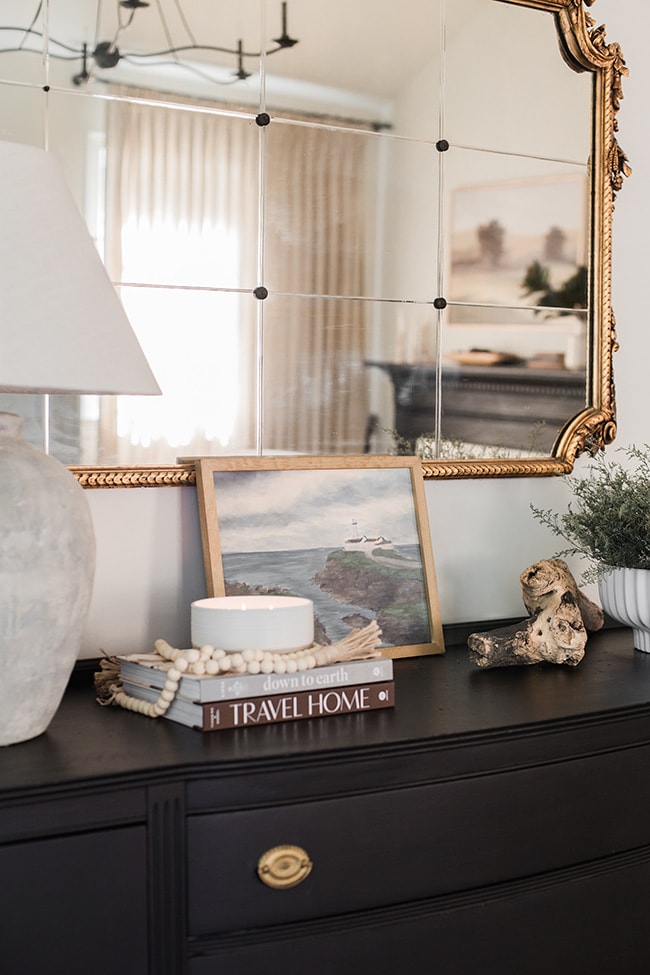 In keeping with the 'travel-inspired' theme, I brought out a piece of driftwood I found on a beach years ago. Beside that are relevant books, a wood bead garland and a yummy Salted Coconut & Mahogany candle in a pretty jar: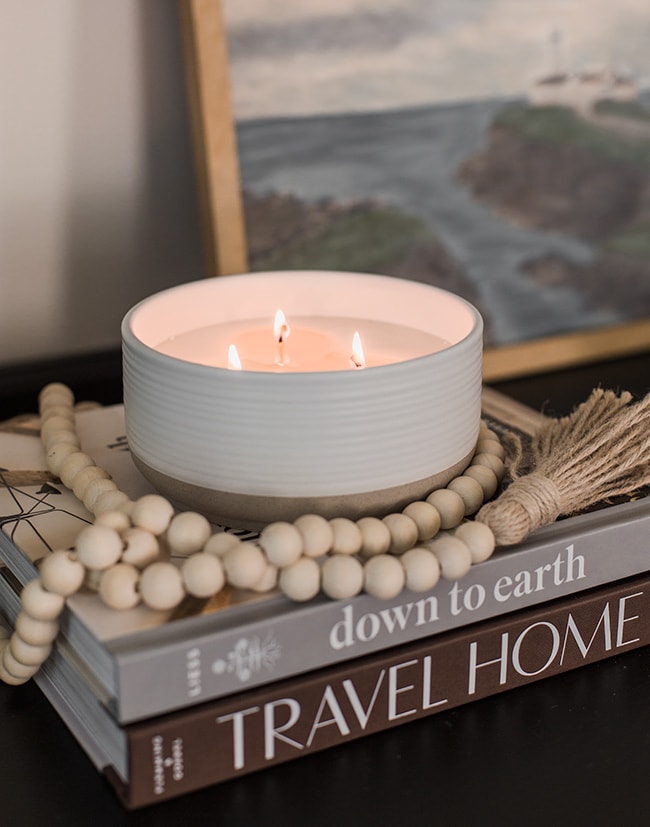 You've probably heard that the sense most closely linked to memory is smell—which is why you'll always find lit scented candles around our home. Such a great way to set the mood, and this look embodies summertime for me.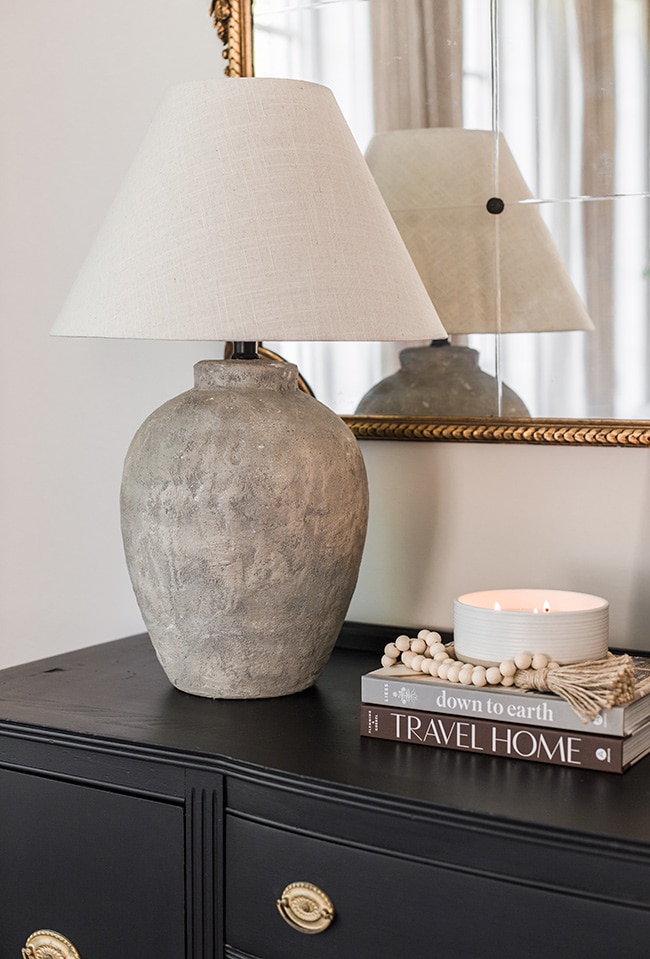 This concrete lamp is part of my latest DIY, which I'll be sharing on the blog next week. It started with this lamp base and lamp shade, and was one of the easiest and most enjoyable DIYs I've done in a while. I can't wait to share the step-by-step details!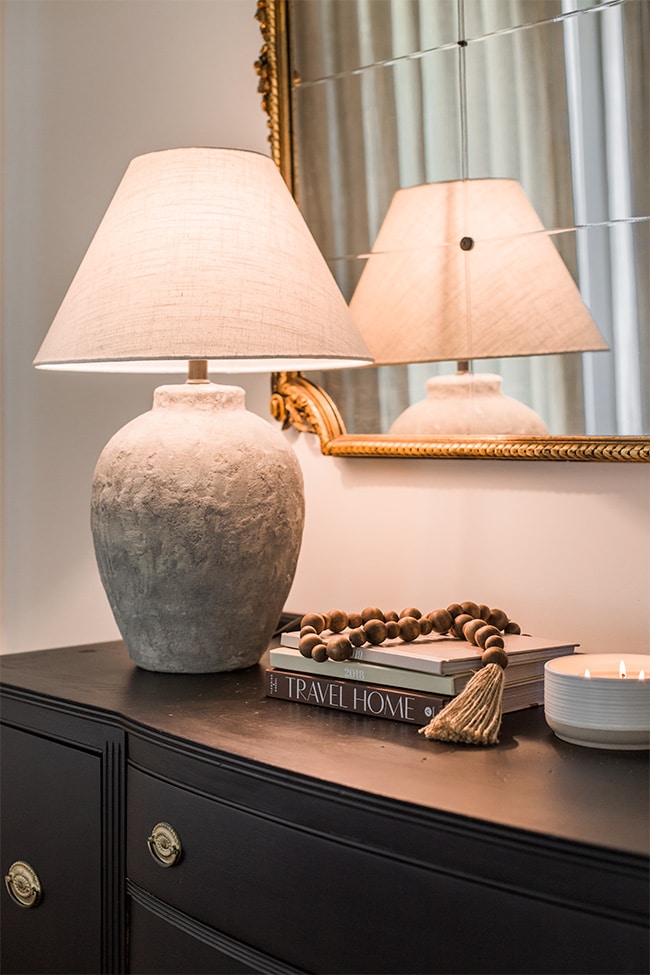 I have the smaller version of this ribbed planter and had to get the larger version too—it's such a good deal and can be used as a vessel for many things.
I filled mine with preserved caspia, but it's also large enough to be used as a fruit bowl/serving bowl, indoor/outdoor planter or simply displayed alone as a sculptural vessel. Can't get enough of the ribbed detailing lately.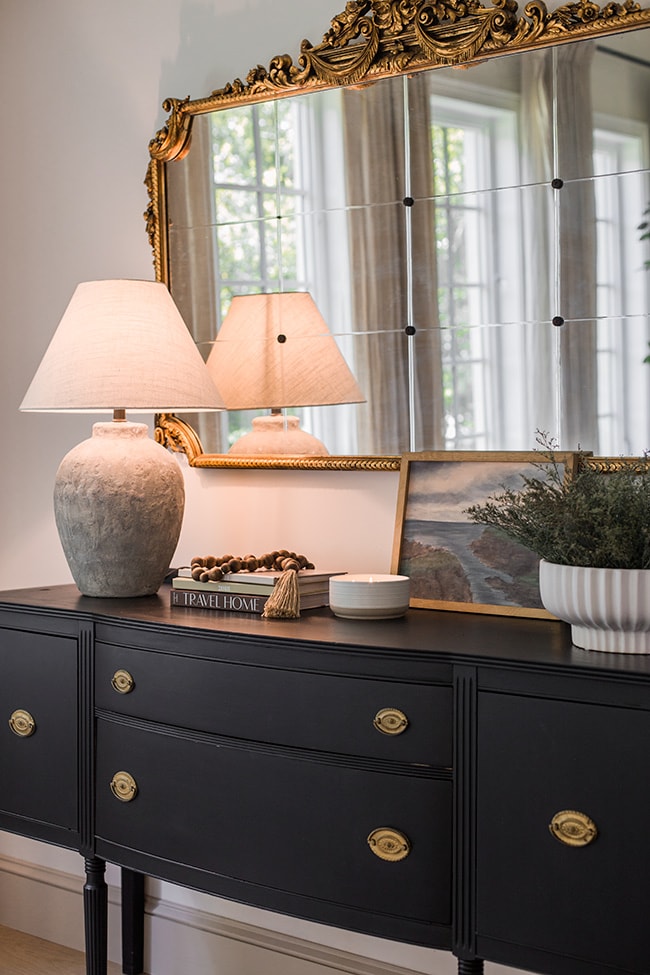 Ready for the next travel-inspired look?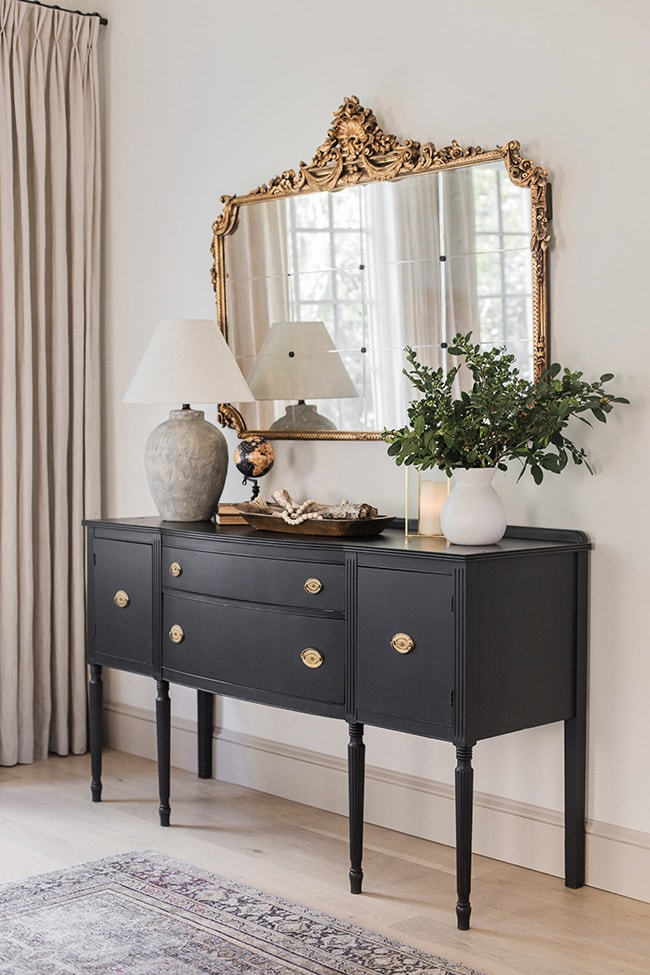 I switched out the coffee table books for vintage novels, and the painting with this cute $10 globe. I remember being obsessed with globes as a child—my parents had one and I would study it for hours, discovering every small island and village and dreaming about traveling there someday. I hope to instill that same sense of wonder and curiosity in Esmé.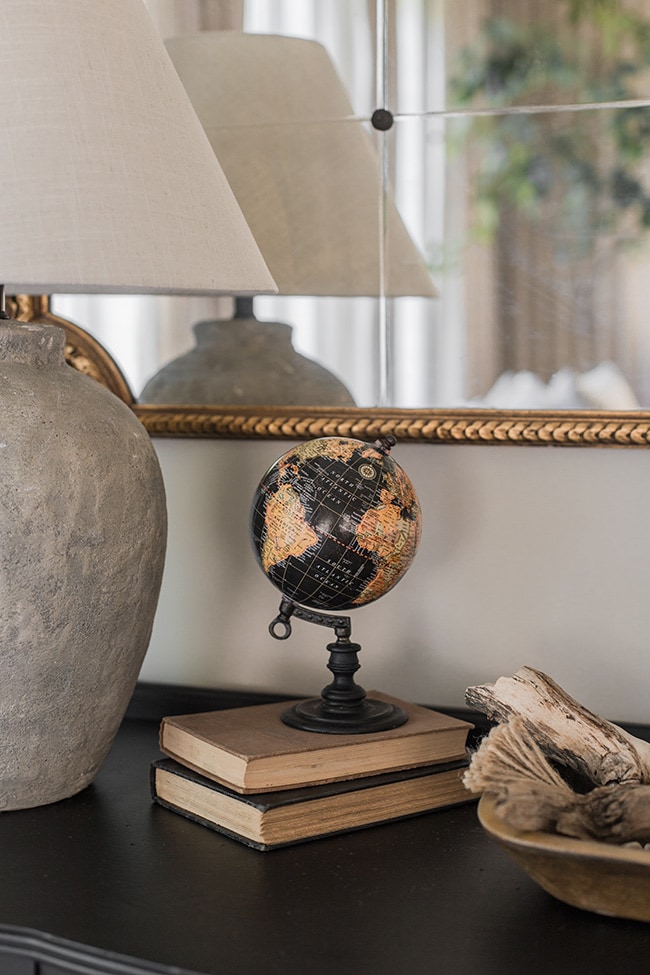 Dough bowls are always fun to decorate with—they can be displayed alone, or filled with seasonal items like pinecones, shells, or in my case—a garland and more found driftwood.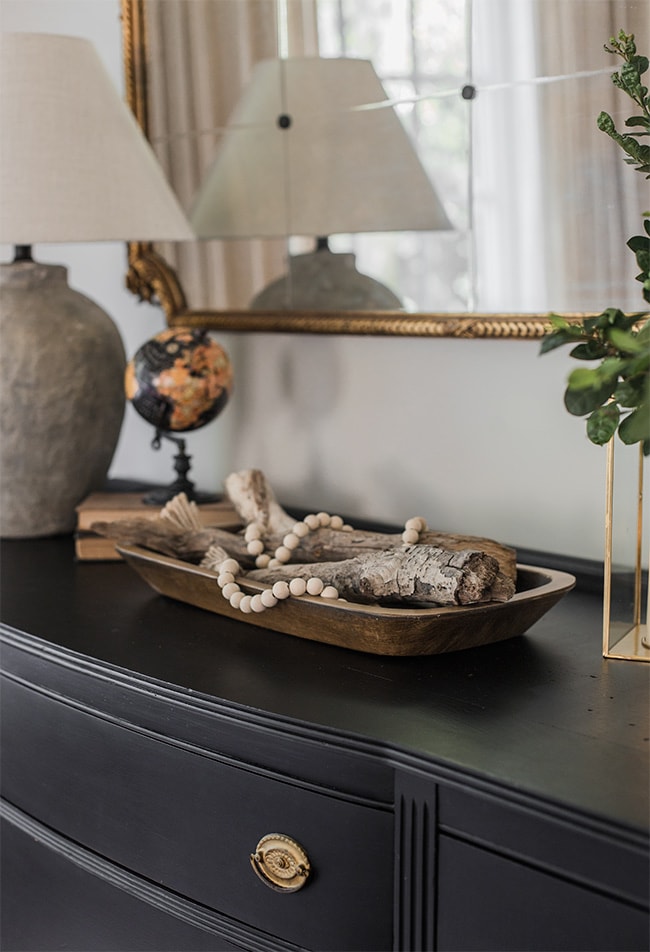 You'll always find a candle, a lantern or both on this sideboard (give me all the candlelight!) I love the simple elegance of this large gold metal lantern (also available in medium and small).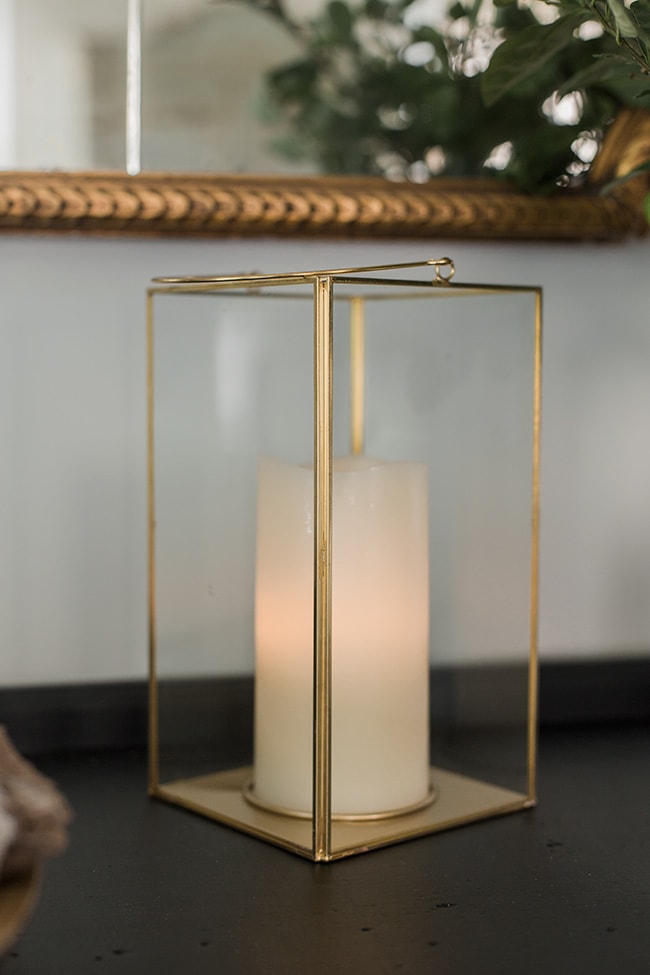 I placed a battery-powered LED candle inside—it looks and feels like a wax candle without the fire hazard. It even flickers, and has a light vanilla scent which smells divine.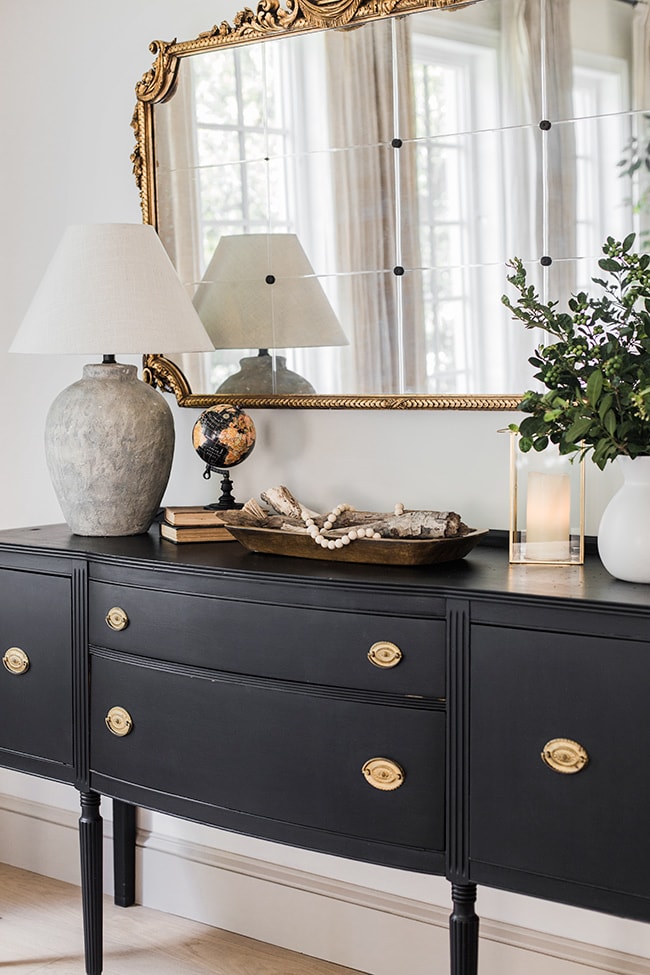 The ribbed planter was switched out with this simple ceramic vase (under $10!) and holds branches from our yard.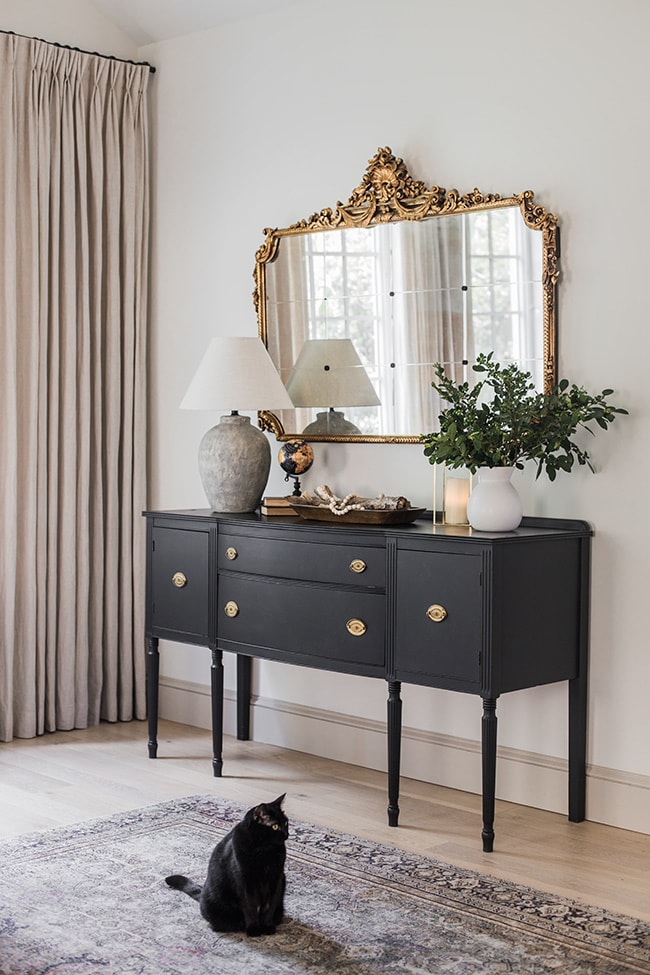 Last but not least, the third travel-inspired look: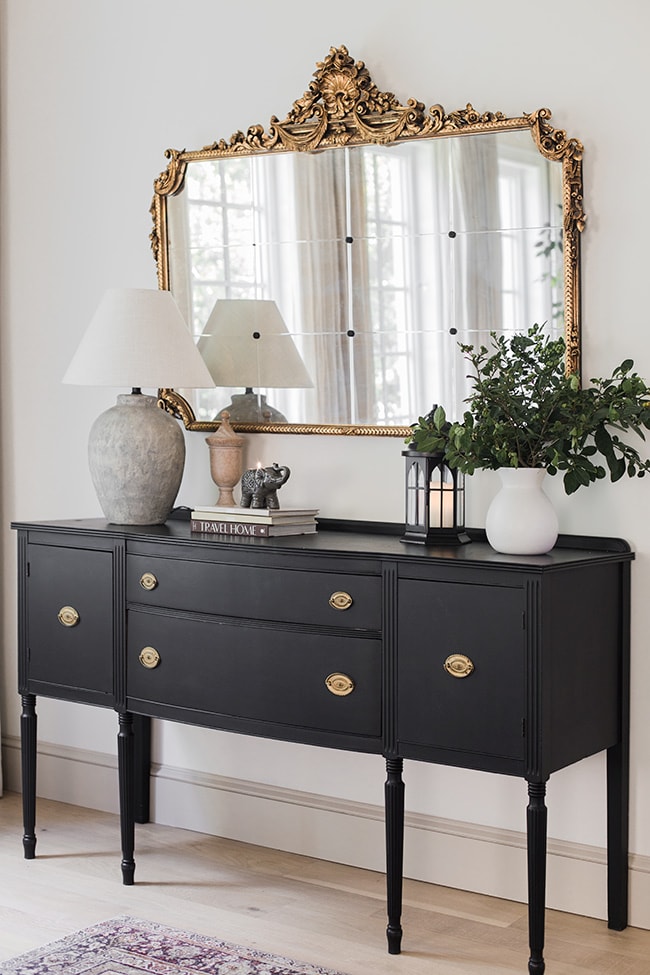 I'm kinda attached to this lamp so it's not going anywhere for a while, and the vase + branches make a nice bookend so I kept that too. The gold lantern was replaced with this more intricate bronze iron and glass style, which reminds me of Moroccan design: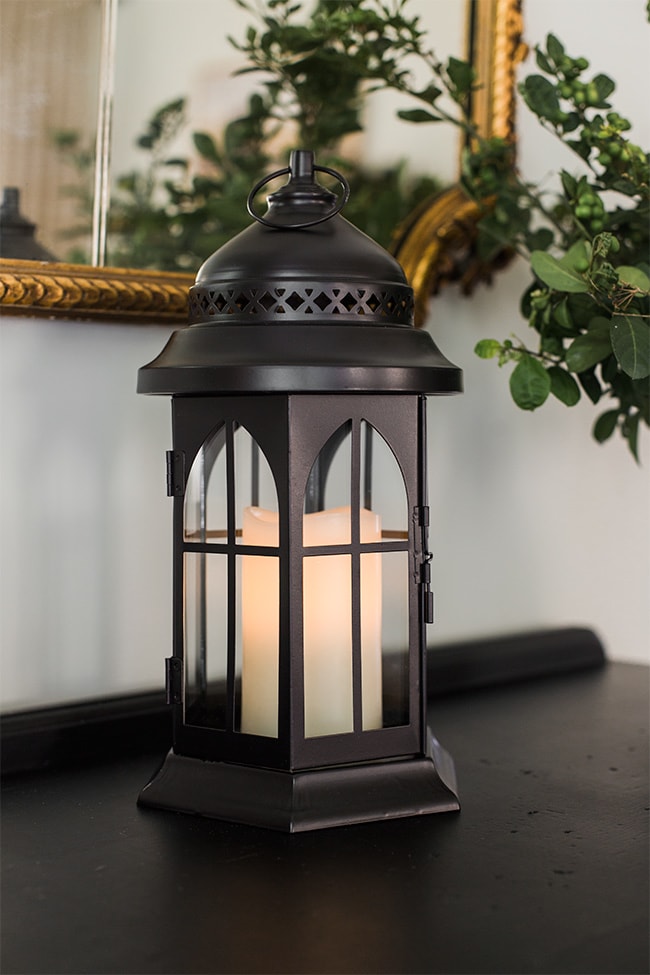 Every vignette needs something made of wood, and this carved finial statue caught my eye. It brings back memories of admiring the beautiful, intricate architecture found throughout Europe.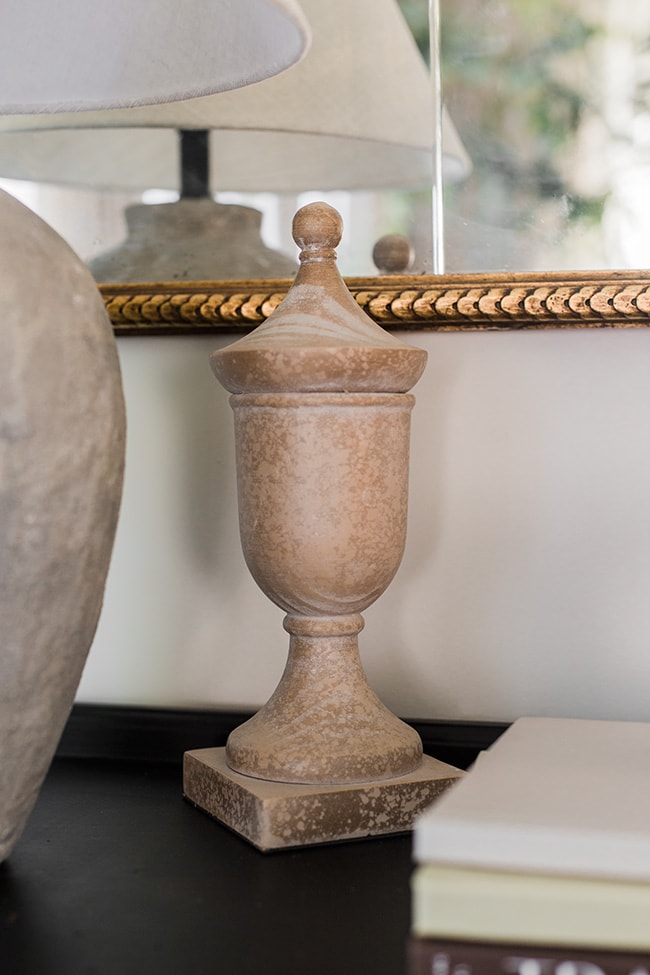 And, I couldn't pass up this cute elephant tealight holder for $6: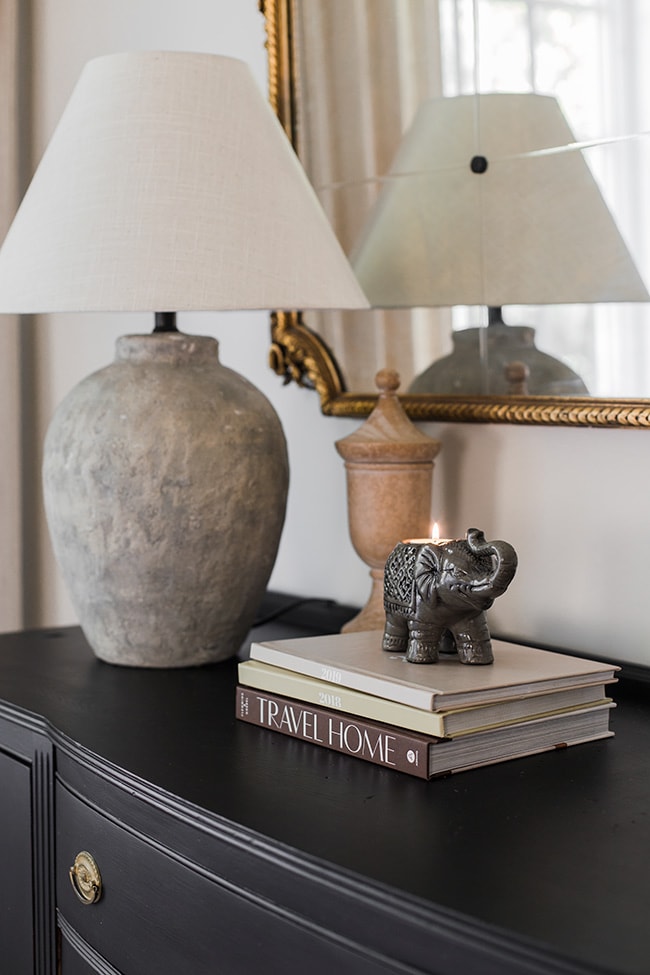 You'll find these little carved elephants in different places throughout India—we almost bought one just like it but didn't have enough room in our backpack. Now I'm regretting that decision.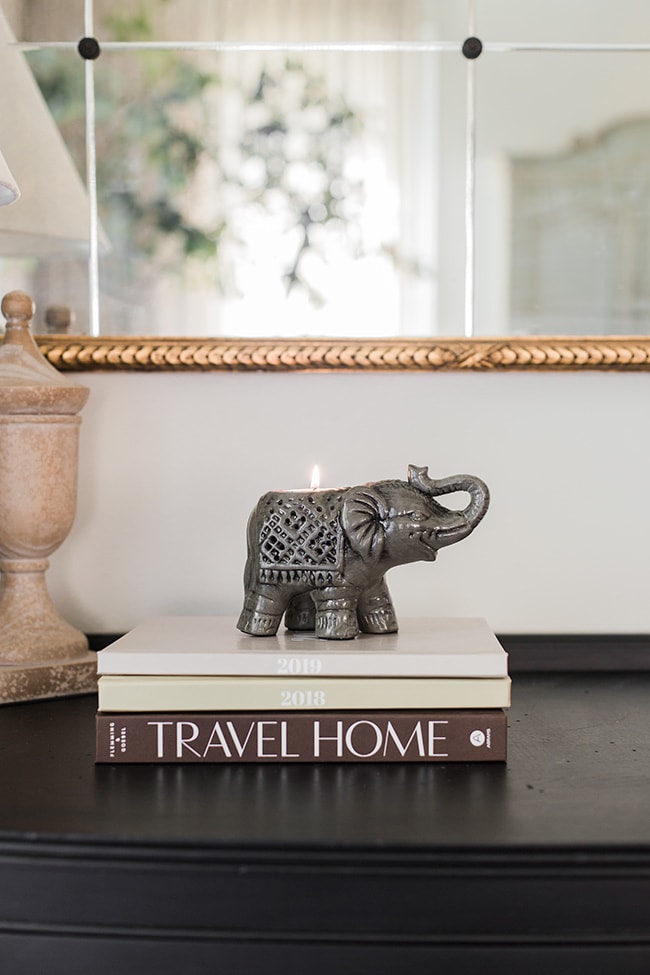 We actually bought very few mementos during our travels since we backpacked the whole way through—instead choosing to preserve the memories through photos and videos.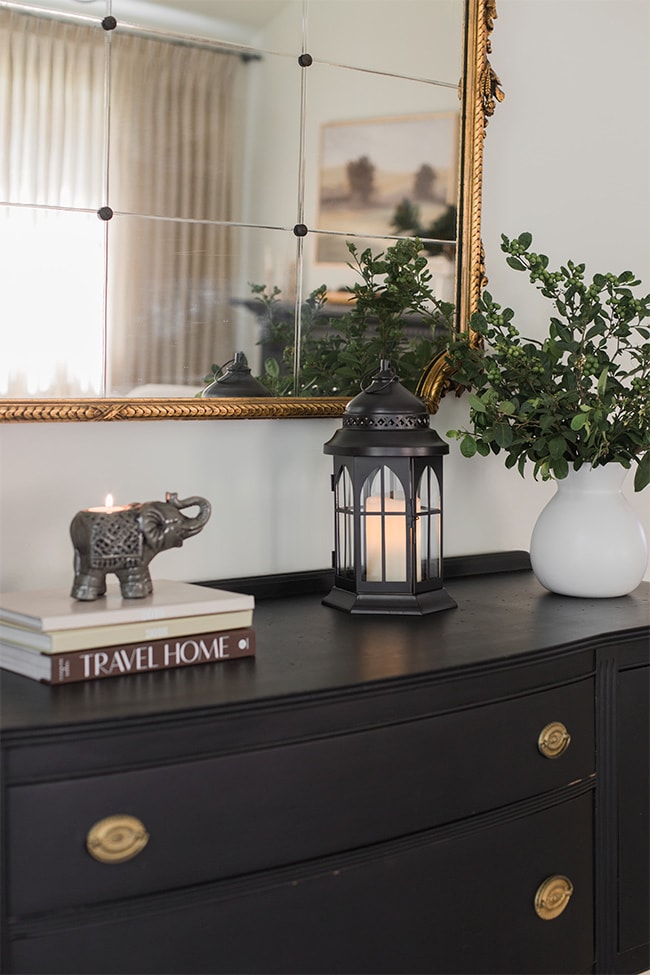 Do you buy souvenirs when you travel and display them somewhere in your home?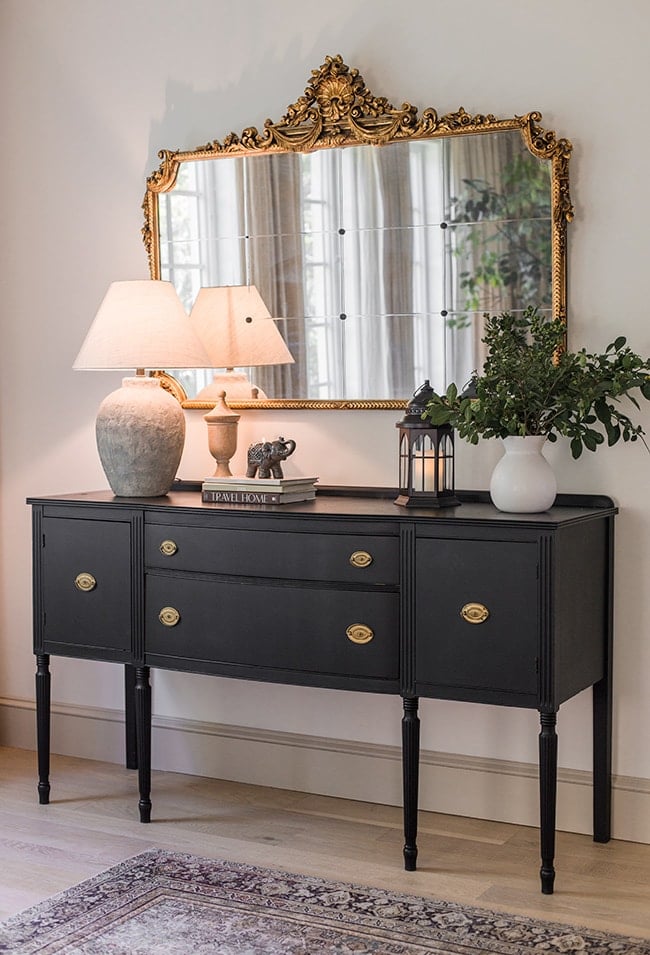 I'm definitely feeling the travel bug after staying settled in one place for so long. We had to postpone two big trips last year, and will be taking time off to travel this fall and winter.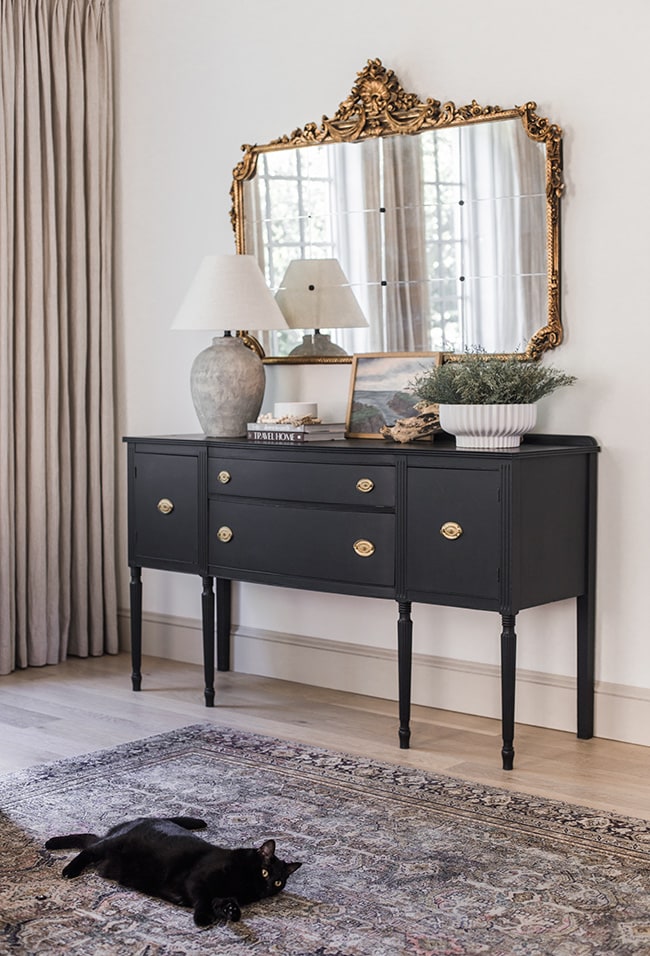 Because travel is such an important part of our story, I want our home to be a reflection and a daily reminder of that. There are certainly ways to incorporate souvenirs and trip mementos into your home without it becoming too overwhelming, and I hope this post gave you some ideas and inspiration! Do you have a favorite look?
You can shop everything in today's post below:

All other living room sources can be found on my Sources page.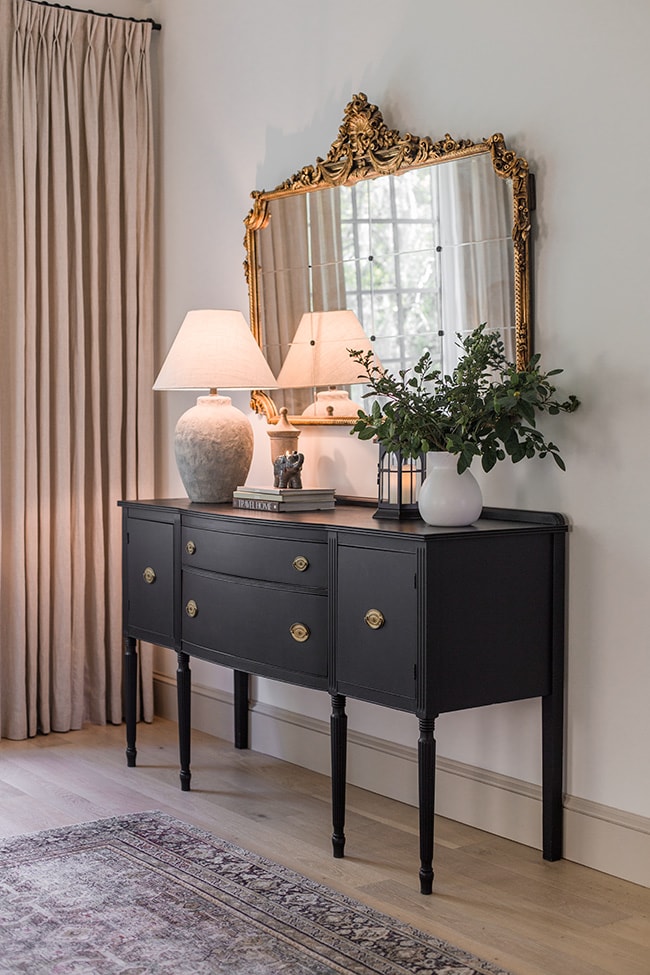 Next week: a simple DIY lamp tutorial you won't want to miss!