Now that we've looked back at 2021, let's dive right into our project plans and what you can expect from the blog this year!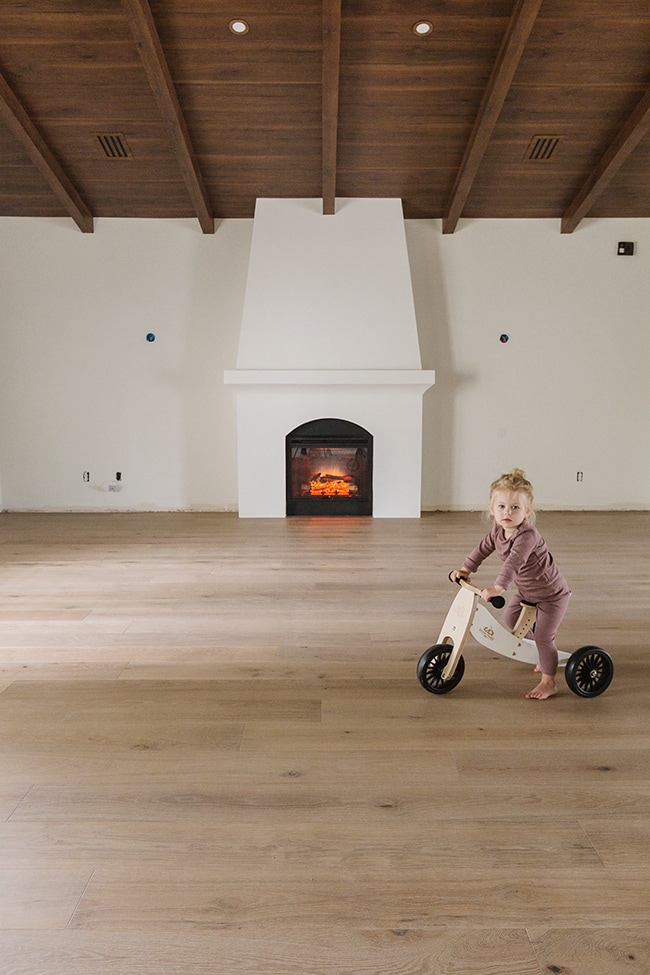 It's always interesting to look back at last year's plans/predictions—out of the 11 goals listed, only a few were actually completed (plus a few half finished). All of our attention turned to the Hacienda Hideaway halfway through the year, and in 2022, that will remain our focus.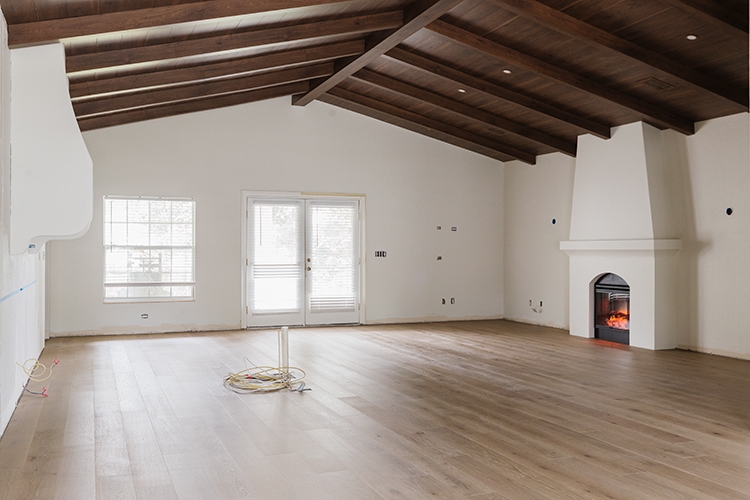 Of course, life is unpredictable so these new goals aren't set in stone—but we definitely won't be buying another house before this renovation is completed, and the clock is ticking to finish this year (our original goal was end of this summer but I don't think that's realistic).
Without further ado, here are the big projects you can expect to see from the blog this year…
1. Hacienda Hideaway Kitchen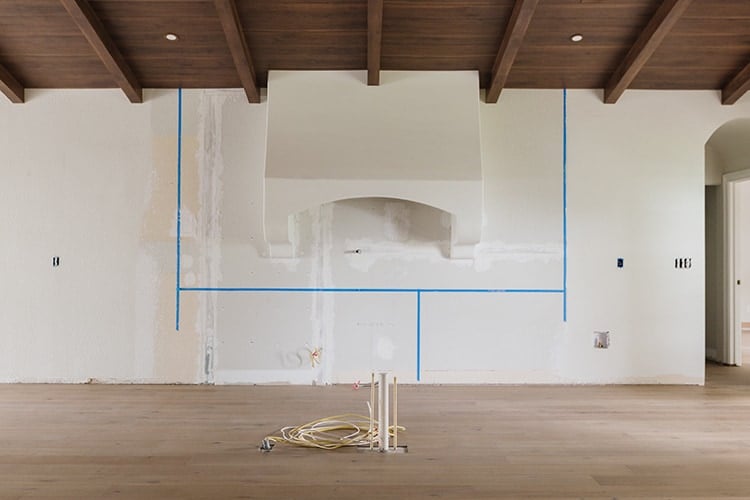 I shared our design plans back in August, and we've made some decent progress. The next big hurdle is to build the cabinets (which Lucas is DIYing) and we'll be documenting that over the next couple months. Hope to have this space completed by mid summer.
2. Hacienda Hideaway Bathrooms (three!)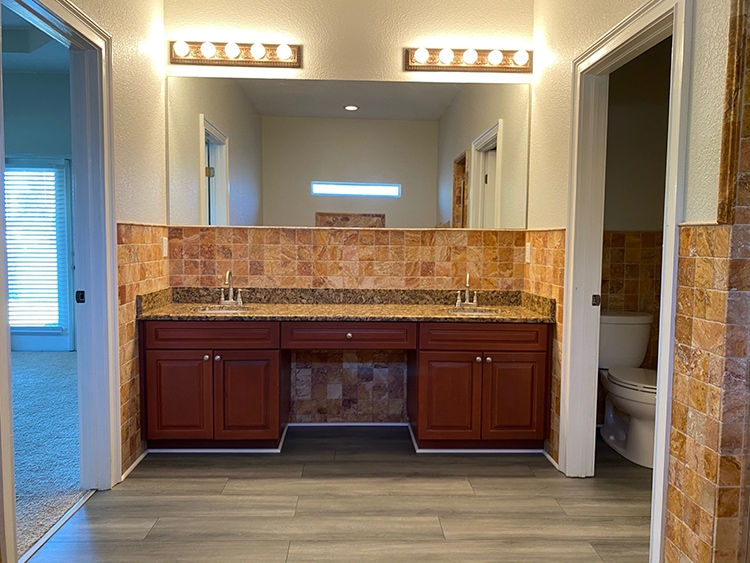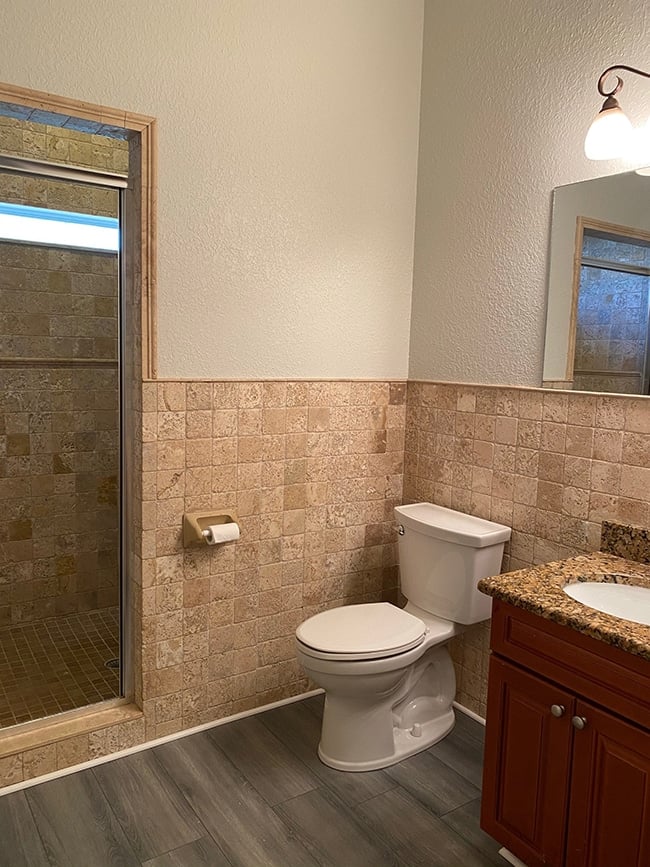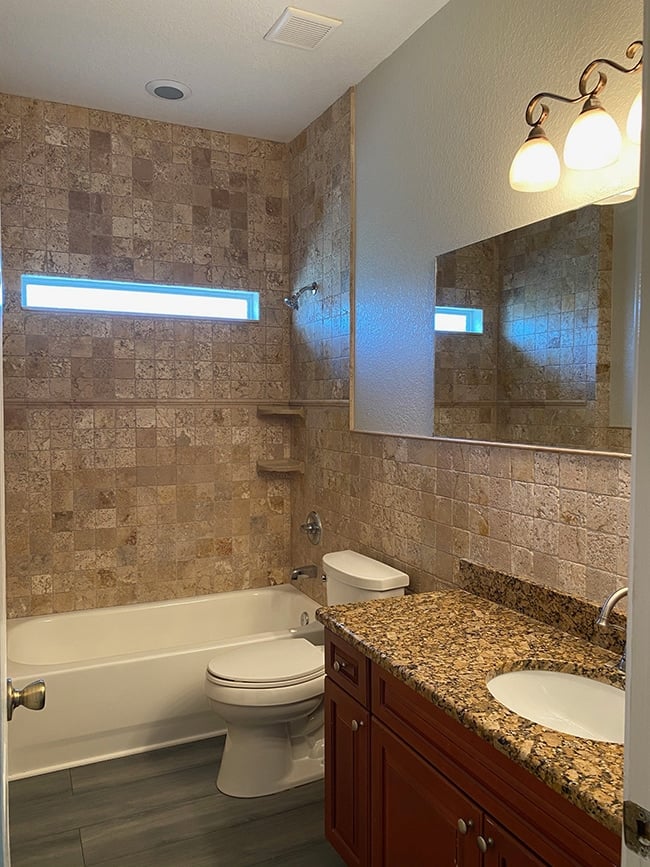 Lately most of my time has been spent planning the design of these three bathrooms, and I'm dying to show you what's coming! We're starting with the primary bathroom first and will be starting demo in the next few weeks. I don't expect them all to be completed until the fall though—there's a lot of moving parts in bathroom renovations!
3. Hacienda Hideaway Bedrooms (four)
Last year we didn't renovate a single bedroom, and this year there's four! I have a couple fun DIYs planned for these spaces, and look forward to the creative challenge of maximizing the rooms to sleep multiple people.
4. Hacienda Hideaway Dining + Living Room
All of the heavy lifting is done in these spaces (whew!) so now I get to focus on my favorite part—lighting/furnishings/decor. We'll probably wait on these a bit until we're closer to finishing the kitchen and bathrooms.
5. Hacienda Hideaway Backyard/Exterior
This is the big one! The backyard will be the selling point of the home, where most of the budget is going and certainly the most extreme transformation. I shared all about our plans in the Backyard Kickoff Post if you missed it—and we're expecting this very involved project to dictate the overall completion timeline.
We'll also be doing a simple makeover to the Hacienda laundry room, and of course everything else needed to make the house rental-ready. Even though this house will be our primary focus, there are a few long overdue projects I'm putting my foot down on for our own house…
6. Heights House laundry room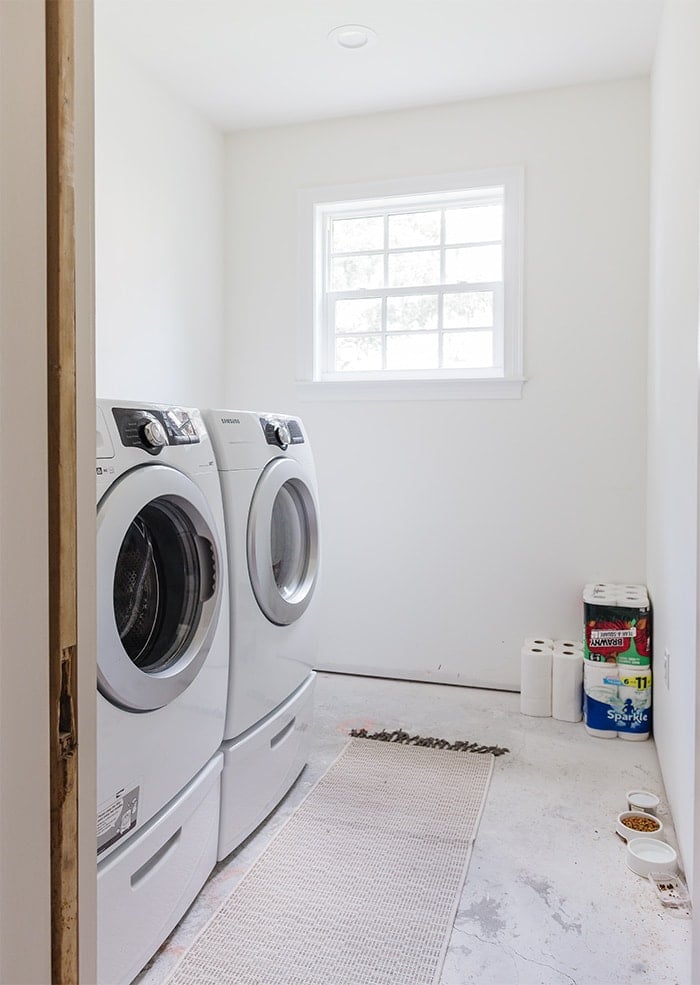 This has been on our yearly to-do list for the last two years, and I just cannot live with the unfinished subfloor anymore. Lucas and I have already started planning the layout and materials, and you can expect a Design Plans/Kickoff post in the next month or two. FINALLY!
6. Heights House Garage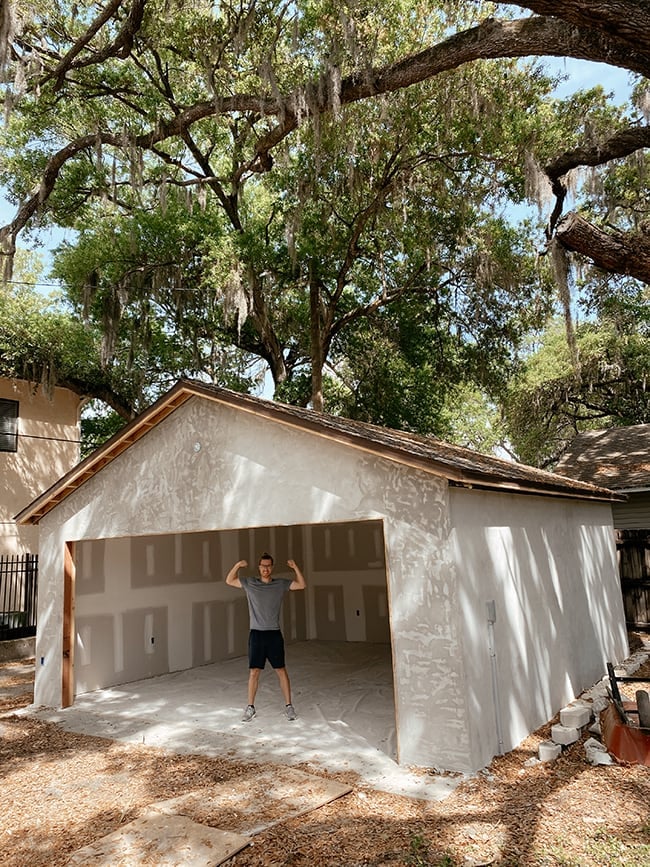 Our poor garage has been continuously put on the back burner since we first started renovating it in summer 2019. A ton of work has been done (you can see it all in Part 1 here) and as I type, Lucas is finishing a his DIY miter bench/tool storage wall—sharing that next week! It would be so nice to finally finish the interior and get it all organized, as well as a couple fun additions we have planned for the outside.
7. Heights House Fence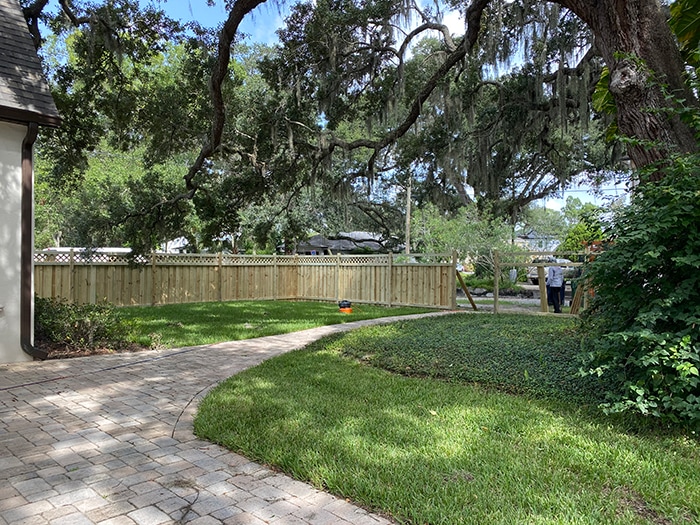 This is one of our half-finished projects from last year. We finally have a fence (woohoo!) but we still need to add the finishing touches, stain it, install an arbor/gate and landscaping around the perimeter. We don't have a specific timeline for this, but it would be nice to get it done this spring before the humid/rainy season arrives.
---
If you read last year's project goals, you may have noticed several that didn't happen and did not make this year's list. Between finishing the Hacienda Hideaway and a few priorities at our own house, we just have to be more realistic about what we're able/willing to accomplish in one year.
And on that note, I also want to share a few personal goals I have for 2022:
1. More hands-on DIY projects
I started last year off pretty strong with this, but ended up behind my computer 24/7 focusing on designing, project planning and managing the blog/IG. Even though Lucas and I are a team and have delegated our roles for efficiency, I realized I need to be creating and building with my hands more often to feel a true sense of accomplishment and fulfillment.
2. Prioritizing mental/physical health
This year I'm making an effort to prioritize my wellbeing over work deadlines. I'm taking daily supplements, starting an exercise routine and continuing my regular meditation. I'm also looking into integrated life coaching to help me clarify and focus in on my priorities, and reach my full potential. I'm in a good place right now, but self-improvement is a daily practice, and I owe it to my daughter and husband to become the best version of myself.
3. Time off with family/friends
After taking inventory of my favorite memories of last year, they were all experiences shared with family and friends. In 2021 we slowed down quite a bit and spent nearly five weeks in total traveling, plus 1-2 days off each week for family time. For us, it was a very healthy balance and this year we plan to do the same.
---
What about you—can you relate to any of these goals/resolutions for 2022? I feel like there's starting to be a shift from valuing busy/hustle culture to valuing time off and rest. Do you feel that you have a good balance?
And now, I'd love to hear your feedback! What do you want to see from this blog next year and beyond? Please take a few minutes to tell me your thoughts below (it's completely anonymous). As always, I appreciate your support which allows me to continue creating and sharing with you. Cheers to a bright 2022!