It's room reveal day for my budget boy's room makeover! After a month of planning and DIY'ing, I'm so thrilled to show you the full transformation and prove how much you can really change a space on a tiny budget. I wasn't 100% confident I could accomplish everything I wanted within the $250 limit, but I really challenged myself creatively and almost couldn't believe the final numbers! But first, let's get reacquainted with how the space looked before.
Here's the view from the door:
Pin
And the far corner of the room: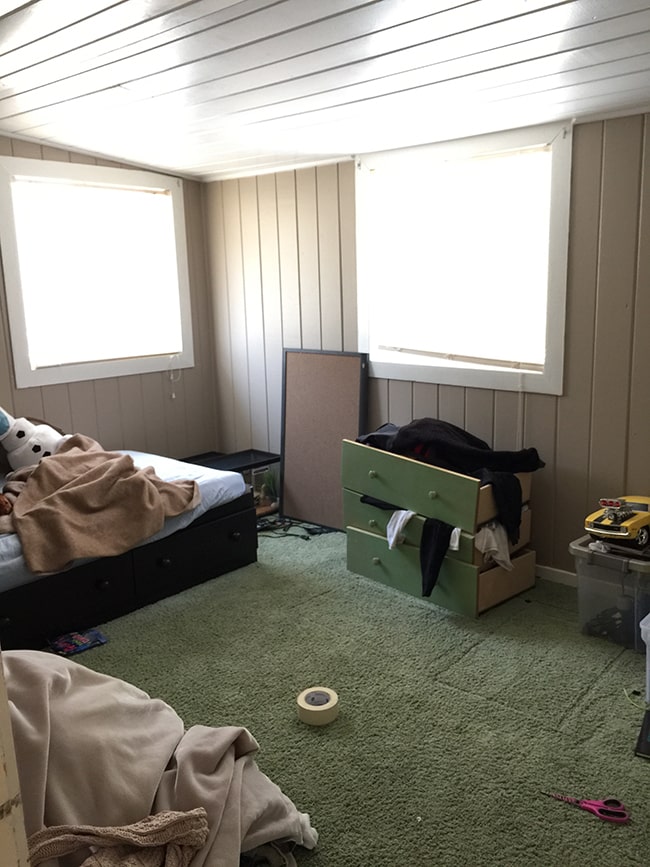 Pin
Then the bed wall: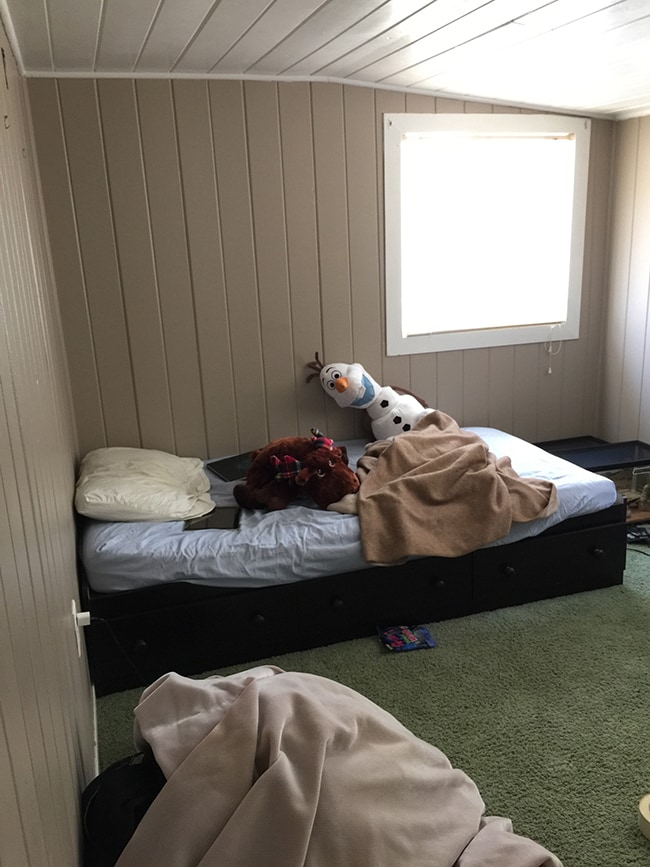 Pin
And looking back to the front and closet doors: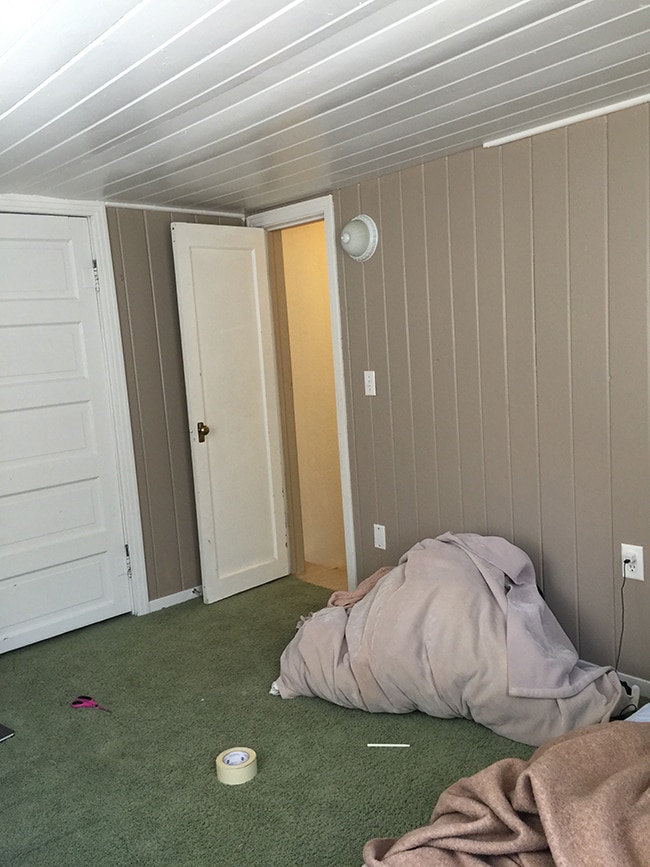 Pin
As you can gather, it's a very small room. Smaller than it looks in the photos with even shorter ceilings—which meant I had to plan carefully and maximize the space without making it feel too heavy.
The room belongs to a sweet 5 year old boy named Cruz, and his mama and I thought he would love an outdoorsy/woodland/camping theme. That happens to be one of my favorite styles, so I loved every second of the planning process.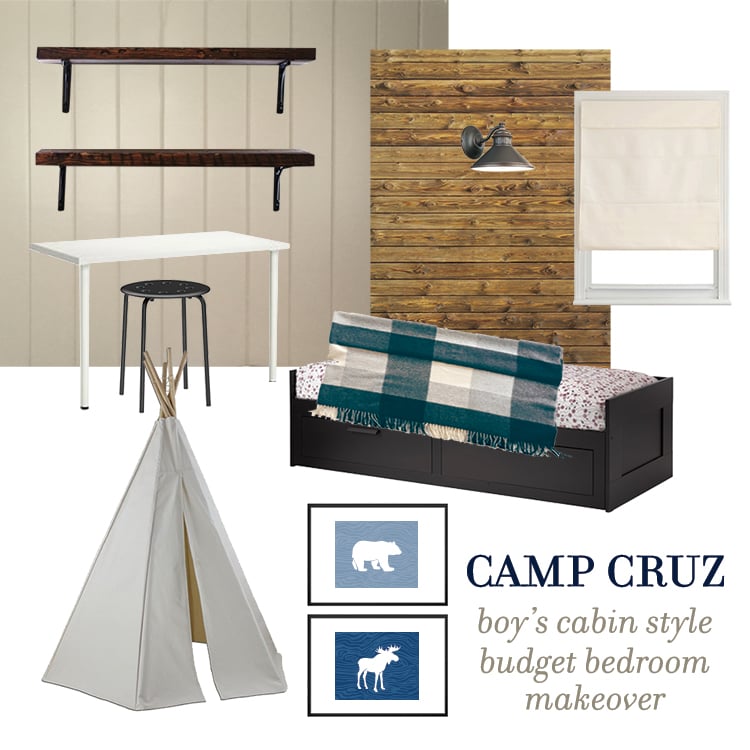 Pin
Figuring out how to accomplish all of this within a $250 budget was another challenge, however. It required a decent amount of research for each project and I had to choose my materials wisely, starting with these DIY fabric roman shades…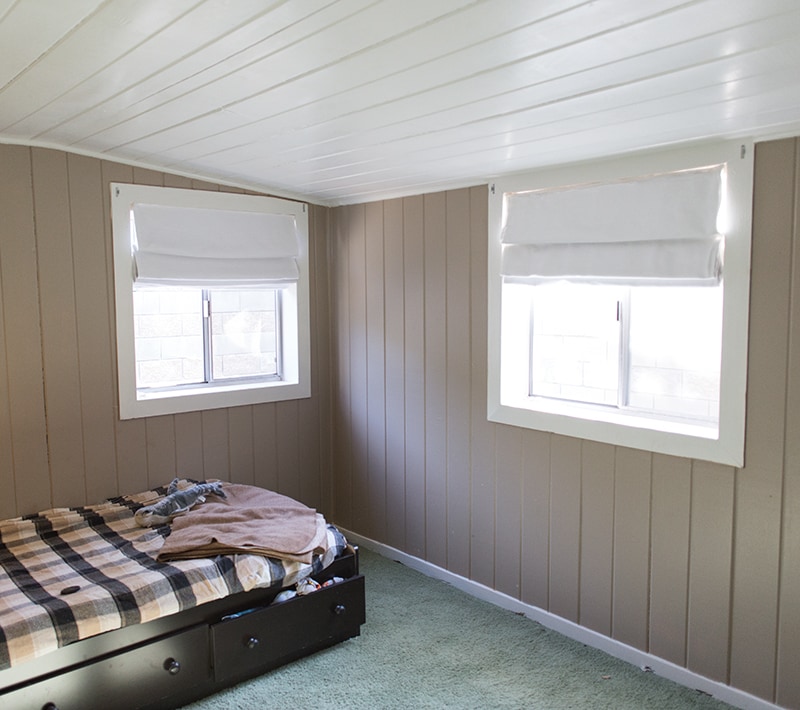 PinFollowed by this rustic wood headboard & lamp for under $45…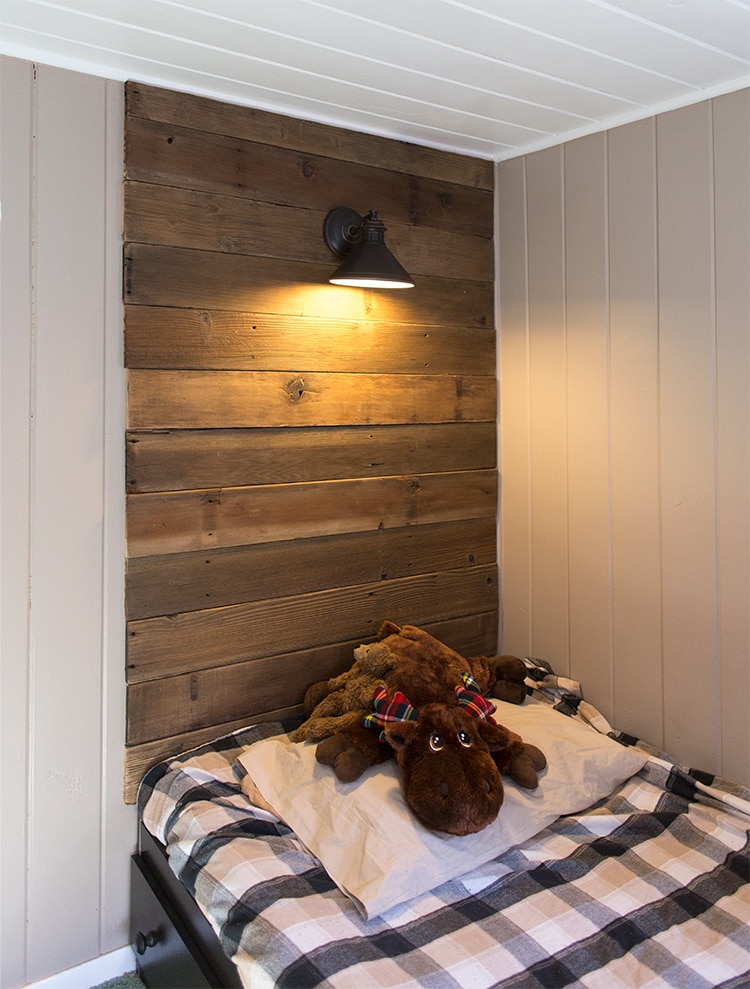 Pin
And a DIY shelf and desk that cost far less than expected…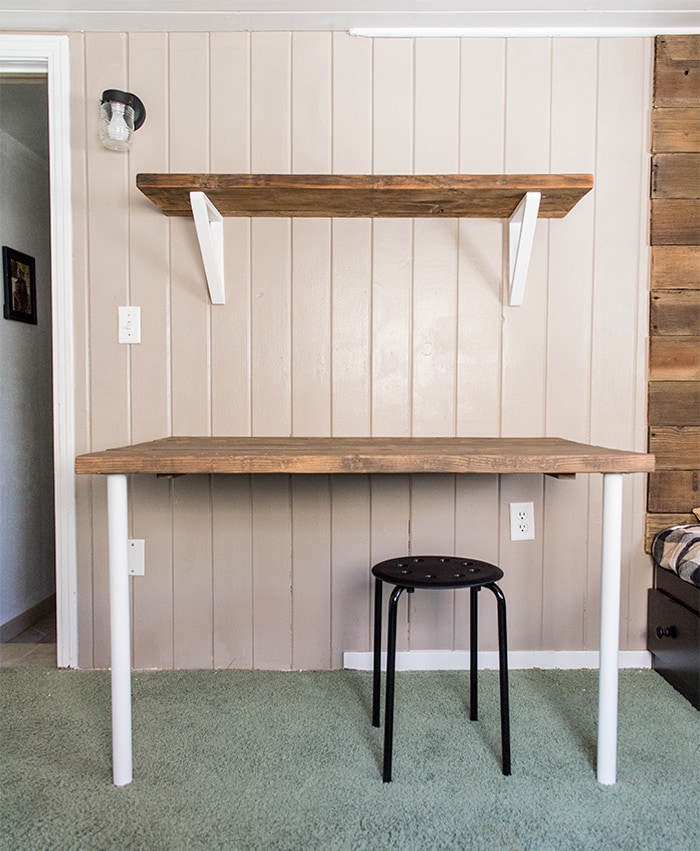 Pin
Along with this no-sew canvas teepee…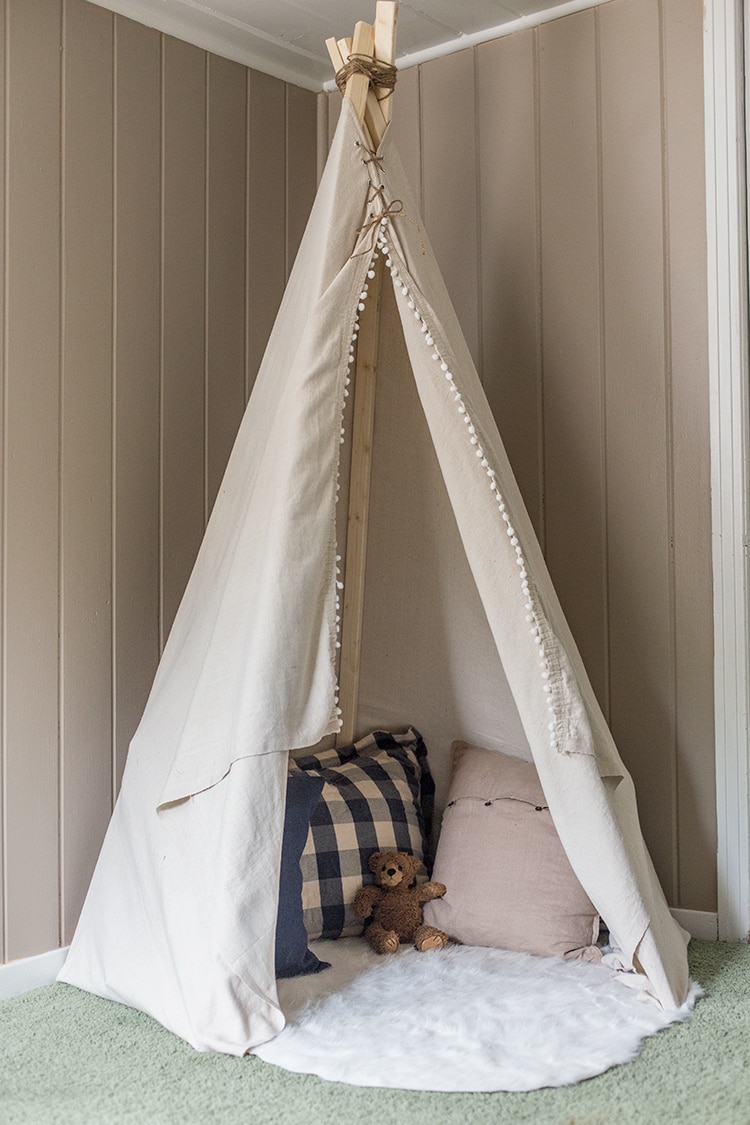 Pin
And a few last finishing touches like a handmade toy box, coat hook from scrap wood and this $4 felt pennant…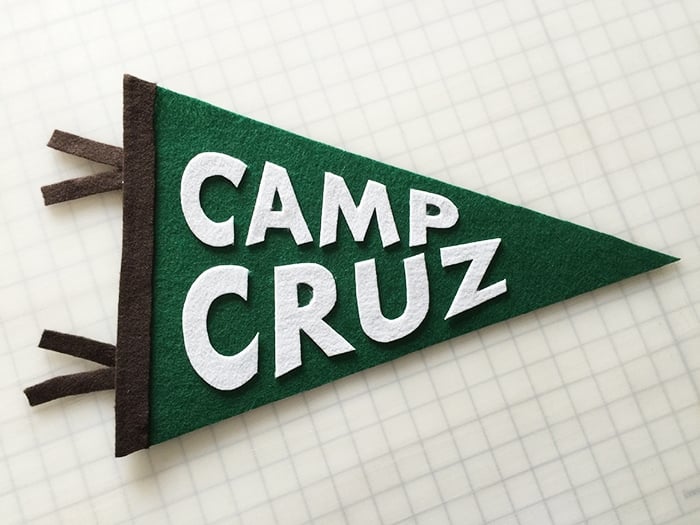 Pin
And now, the grand finale! Introducing Cruz's woodland/camp style bedroom makeover on a budget…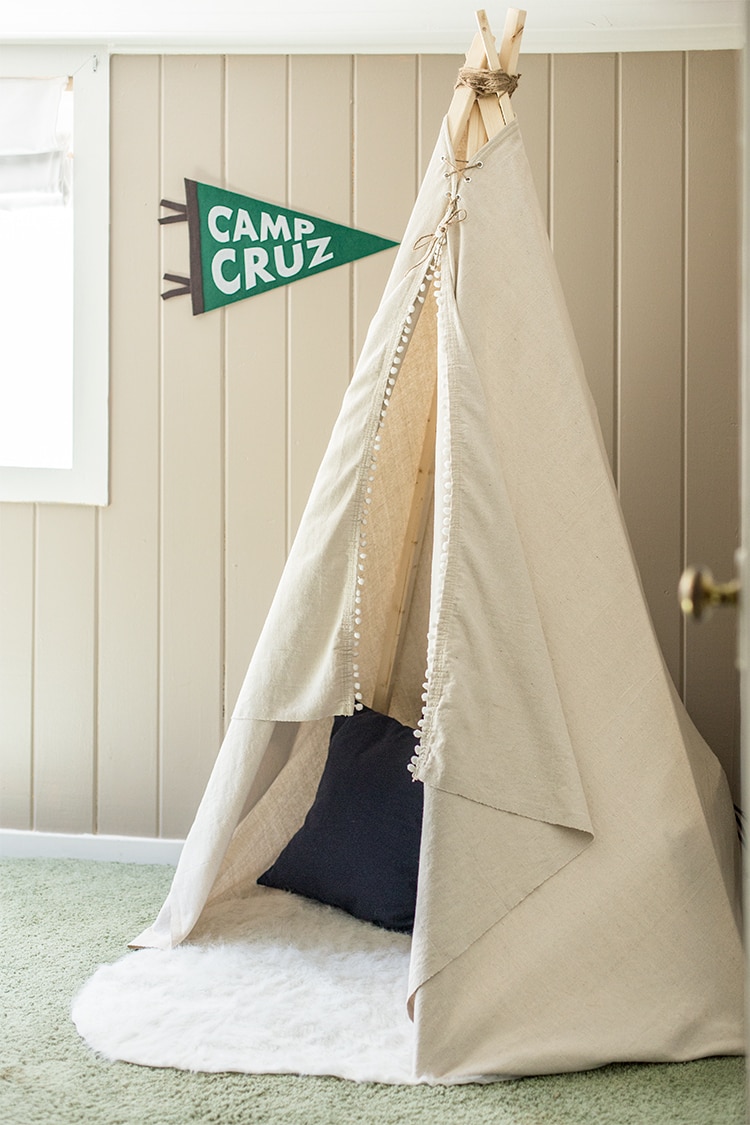 Pin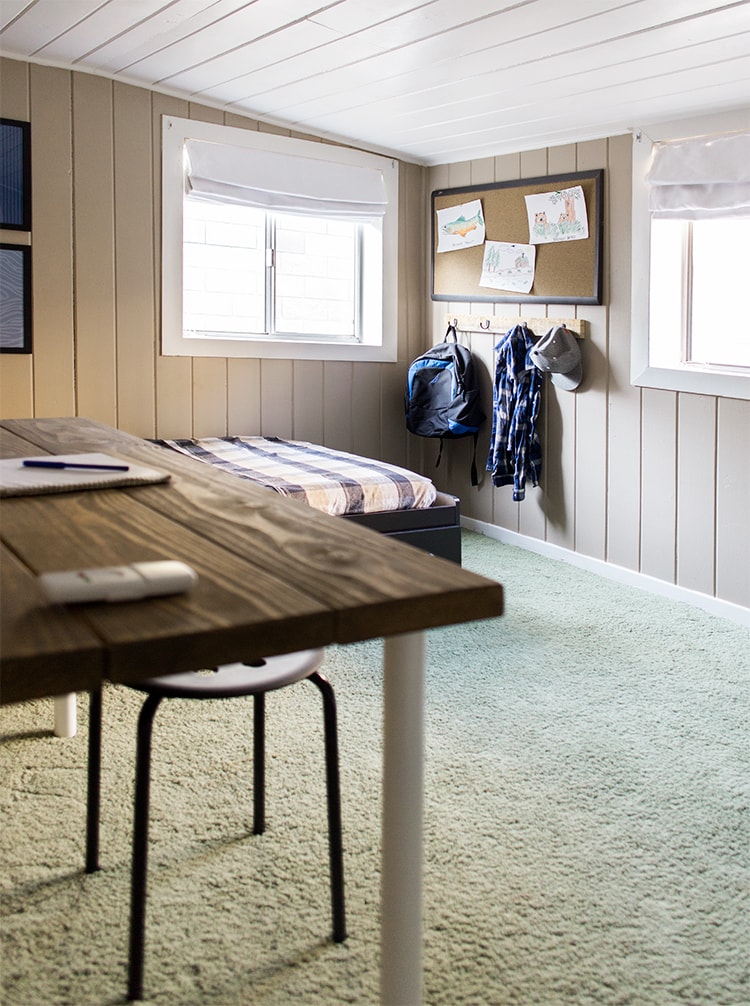 Pin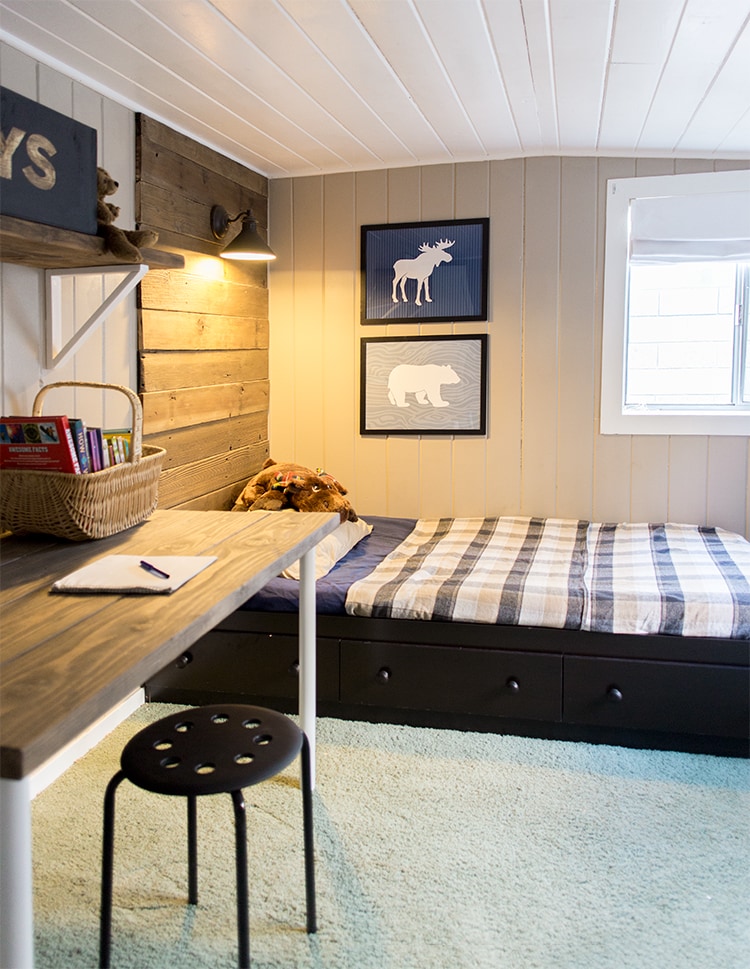 Pin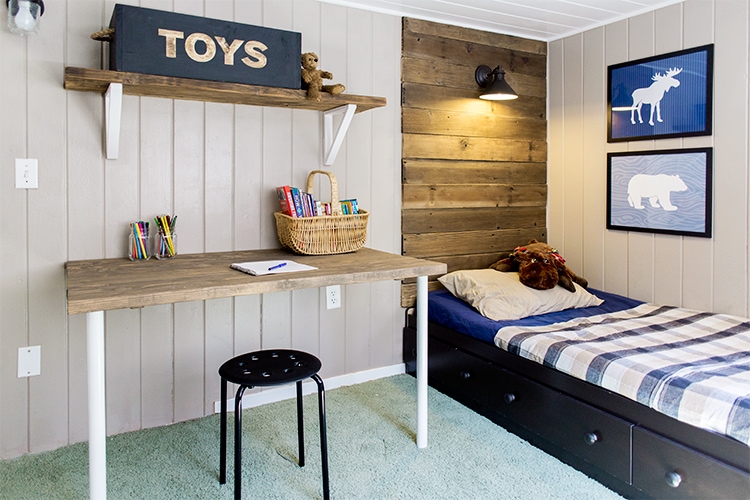 Pin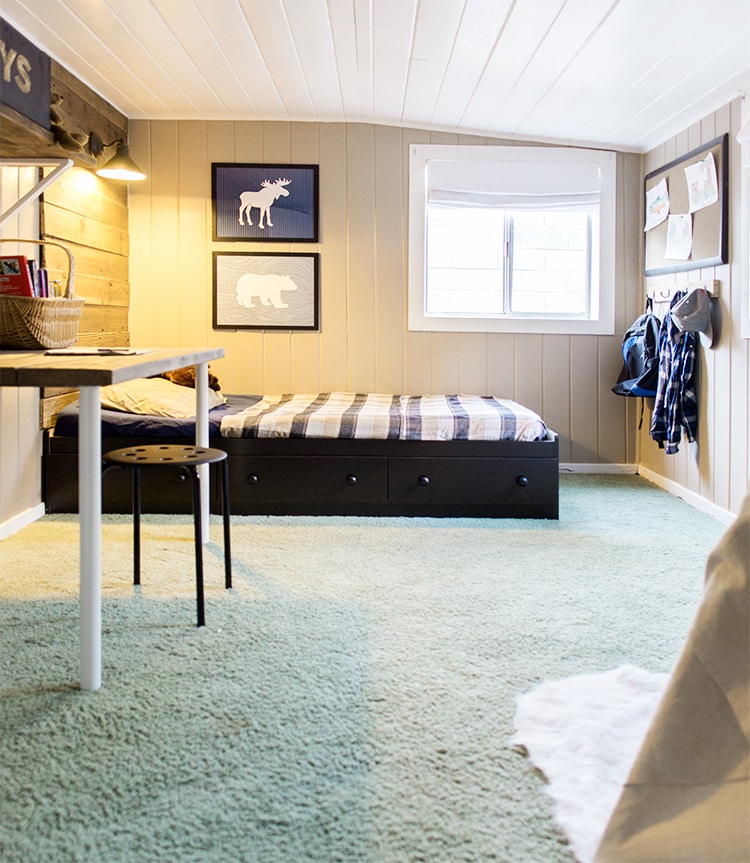 Pin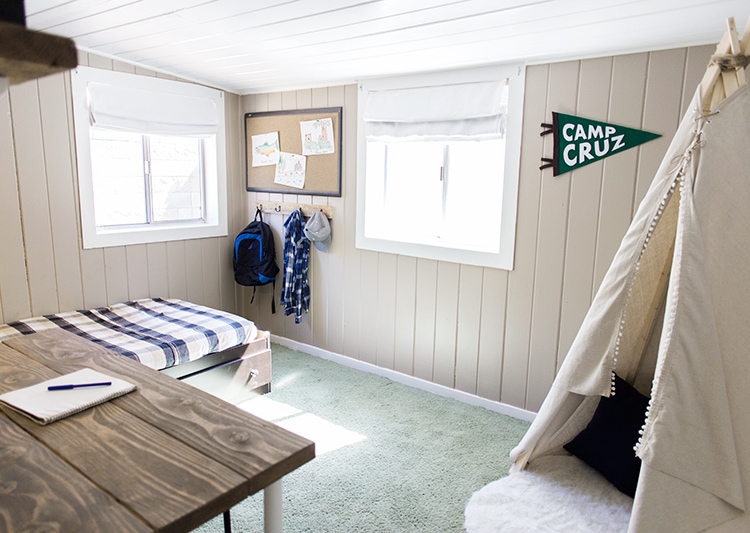 Pin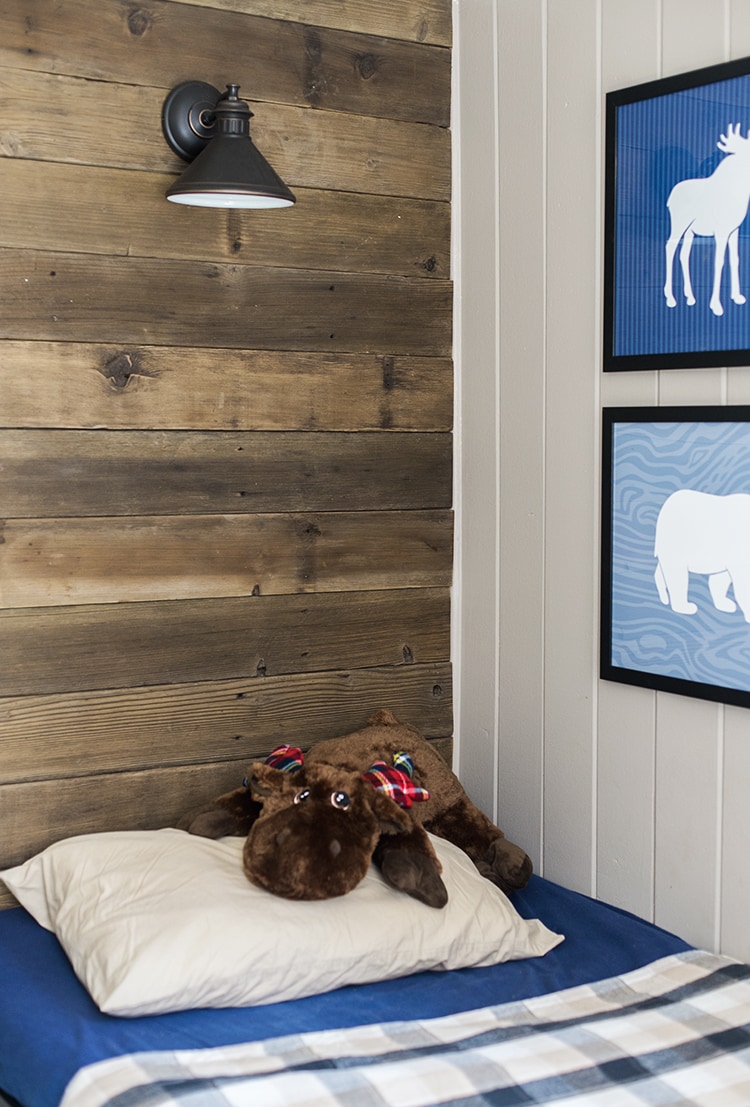 Pin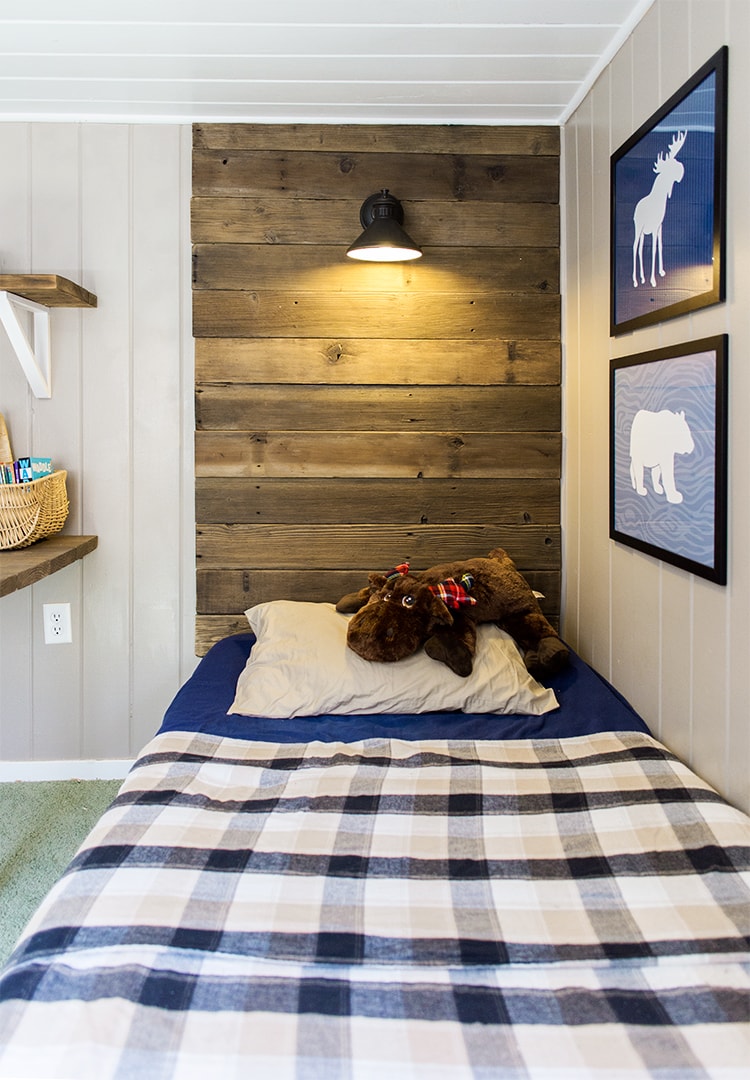 Pin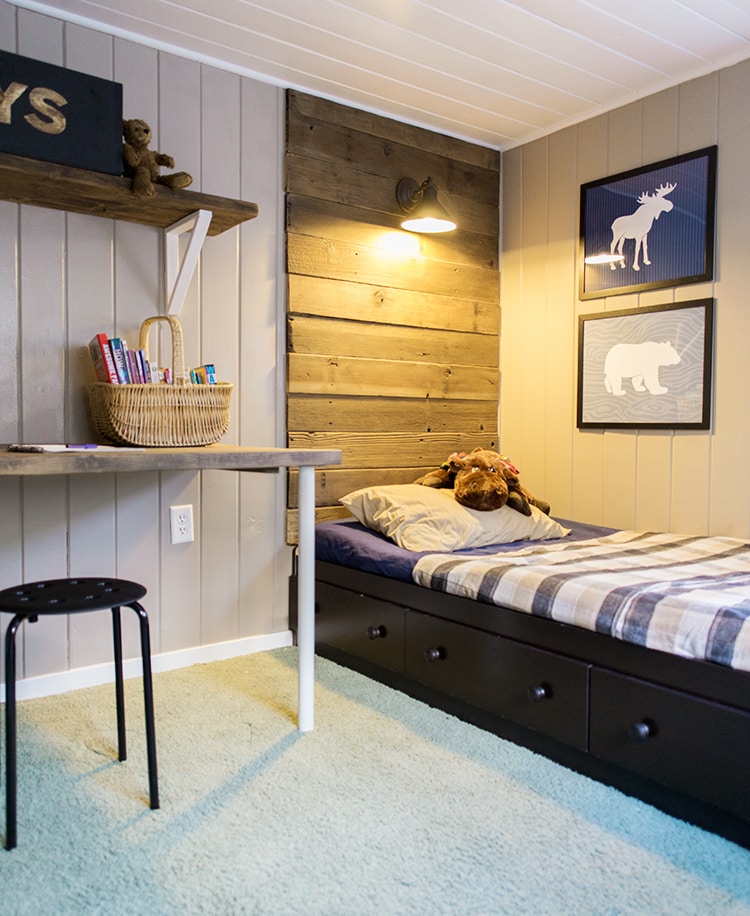 Pin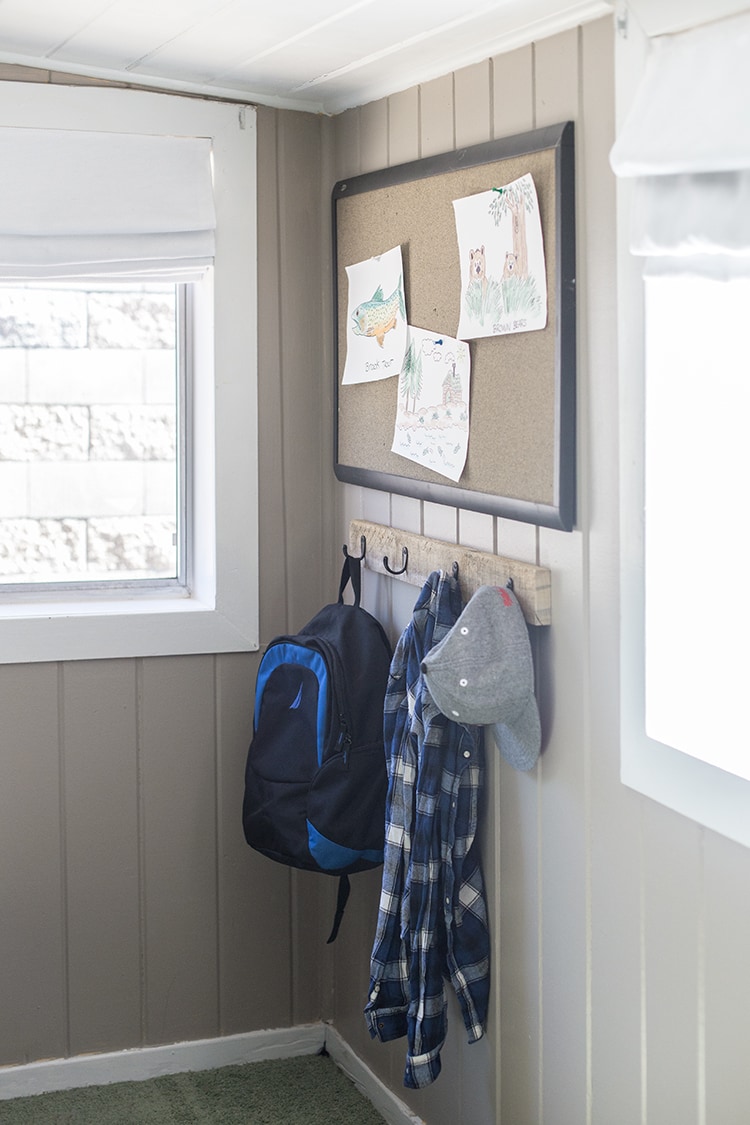 Pin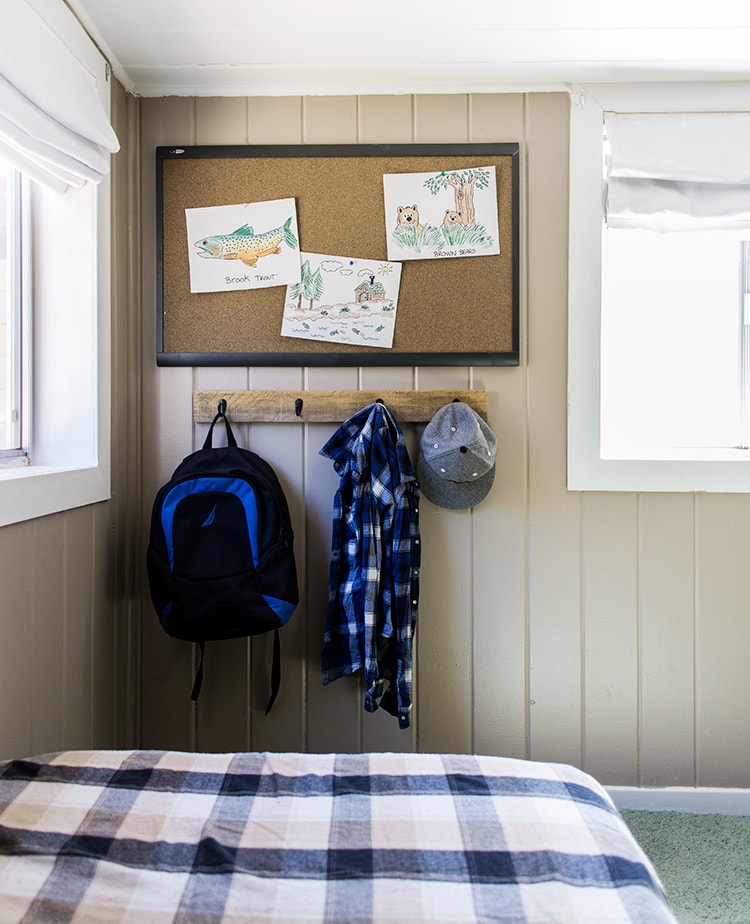 Pin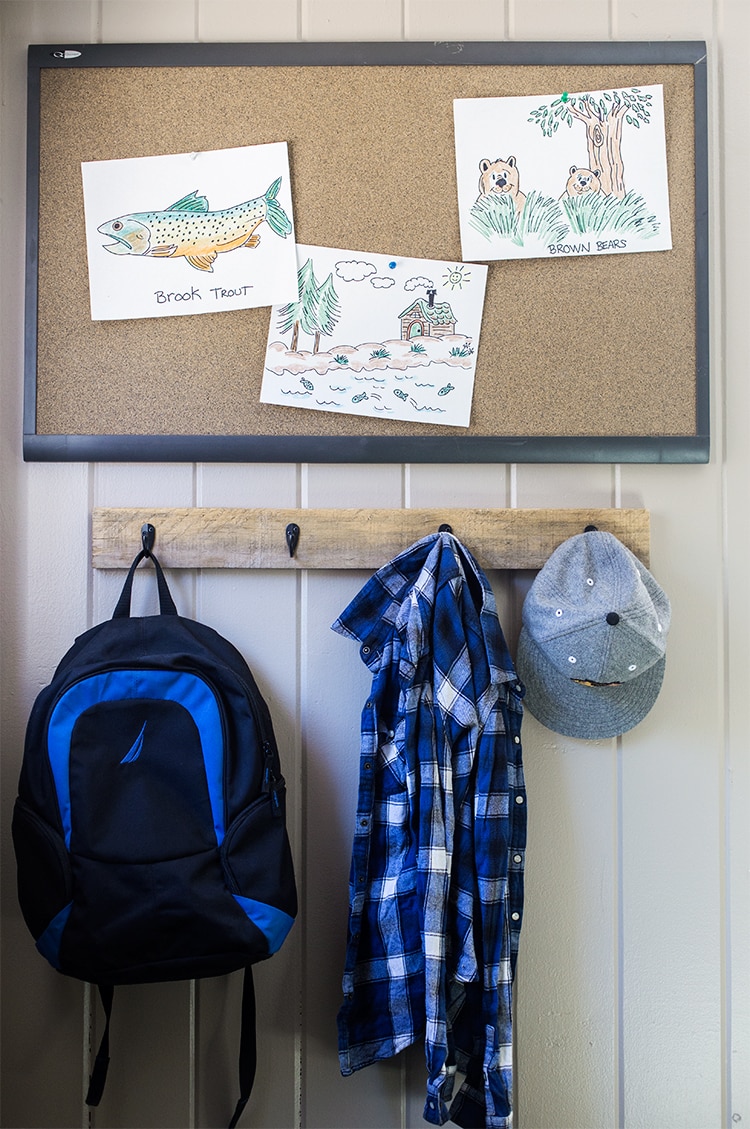 Pin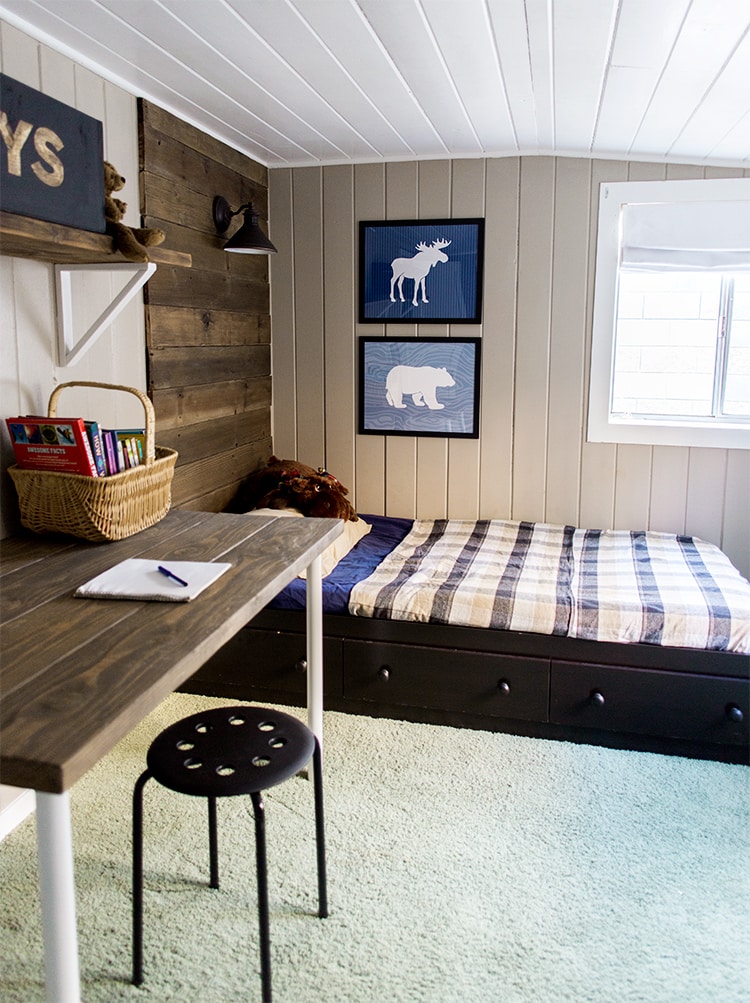 Pin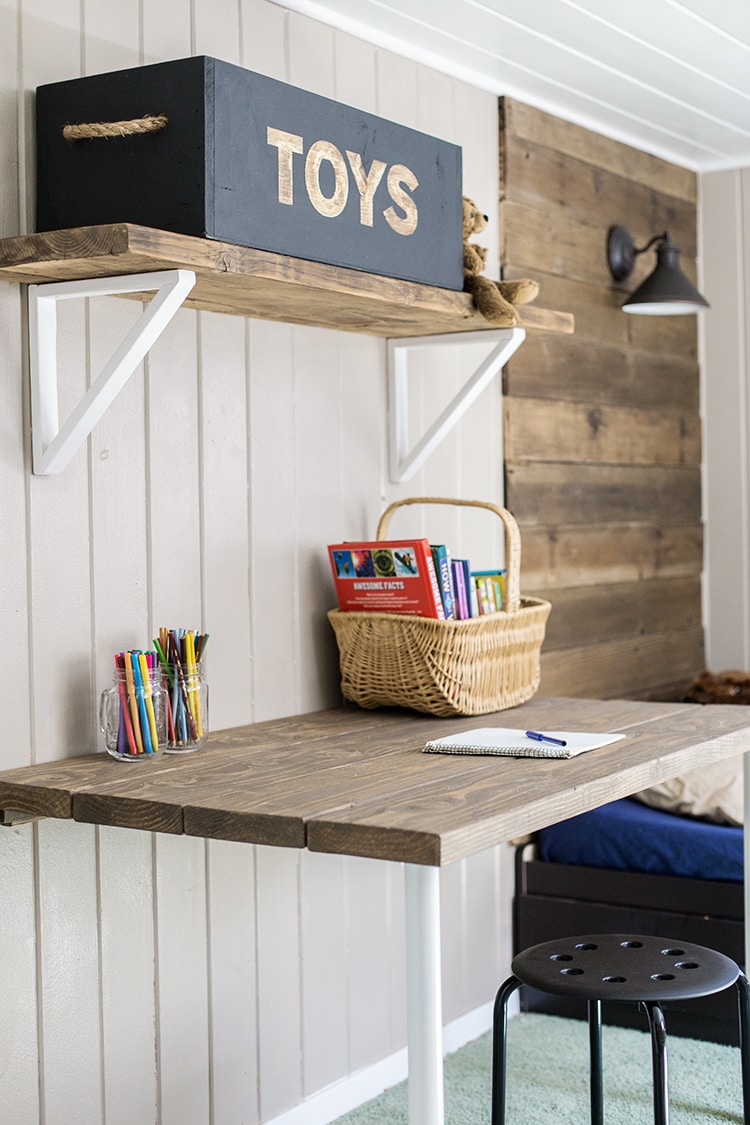 Pin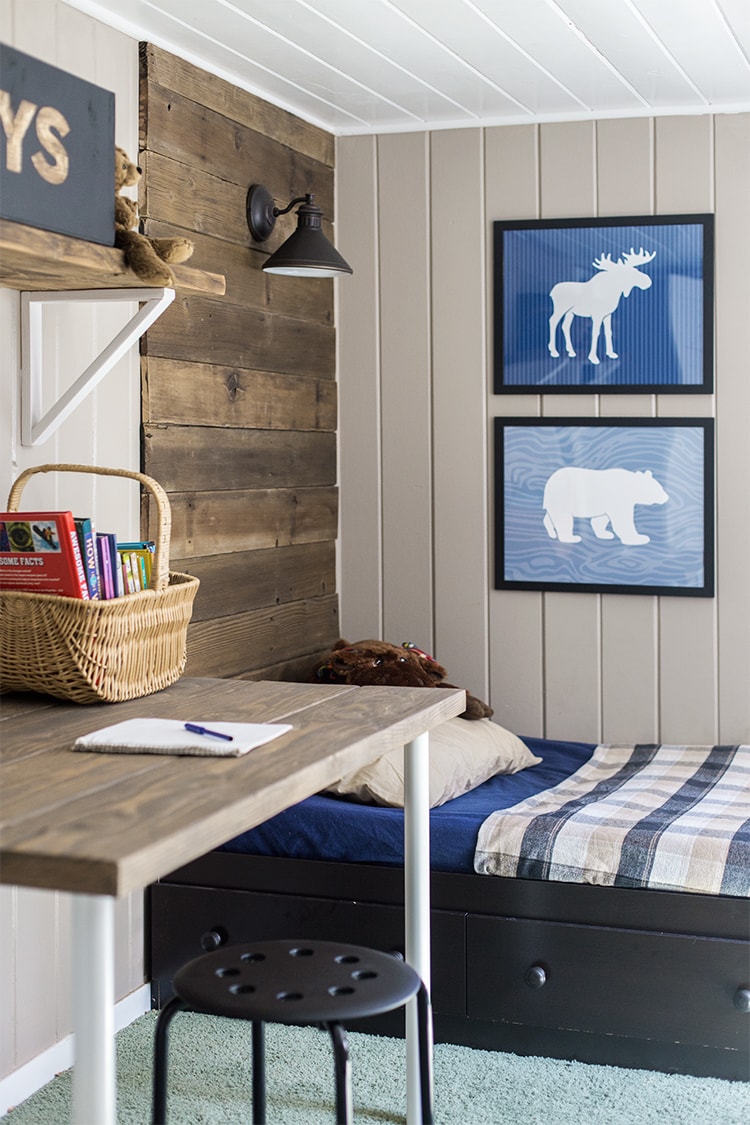 Pin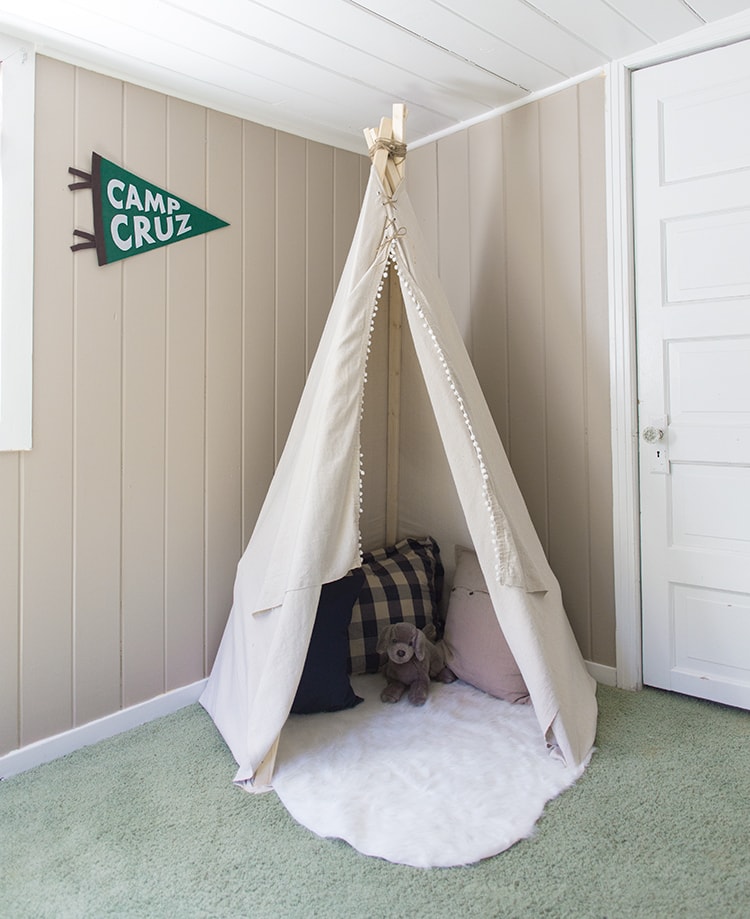 Pin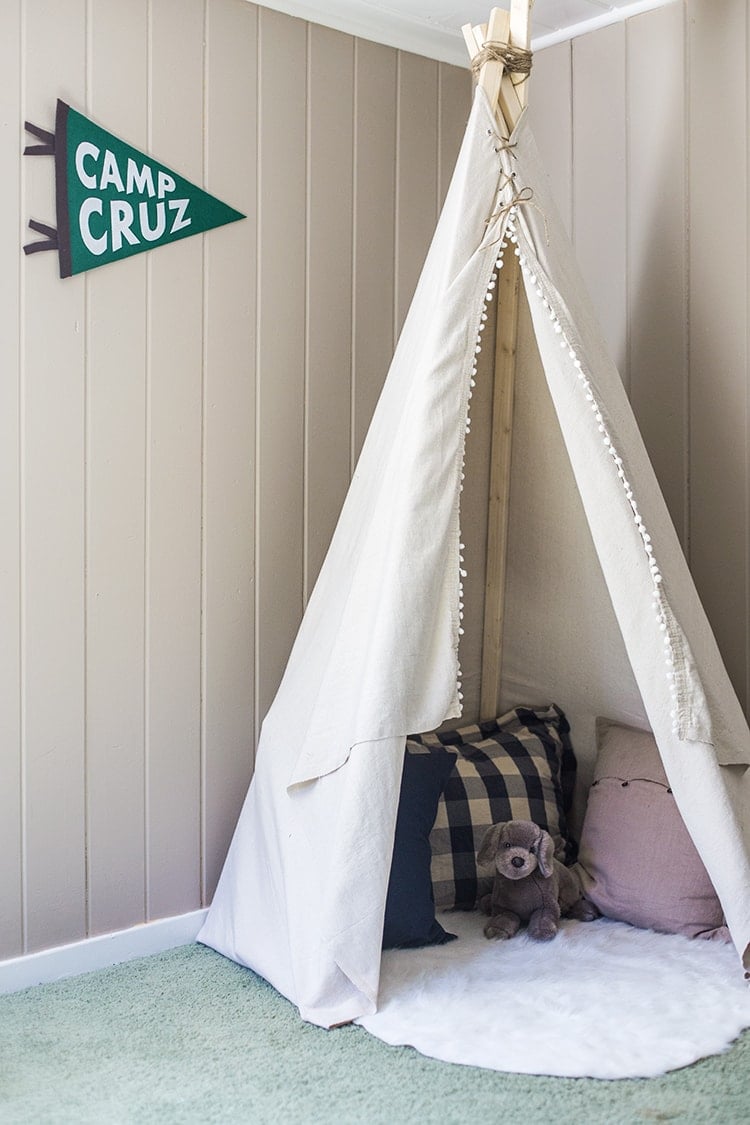 Pin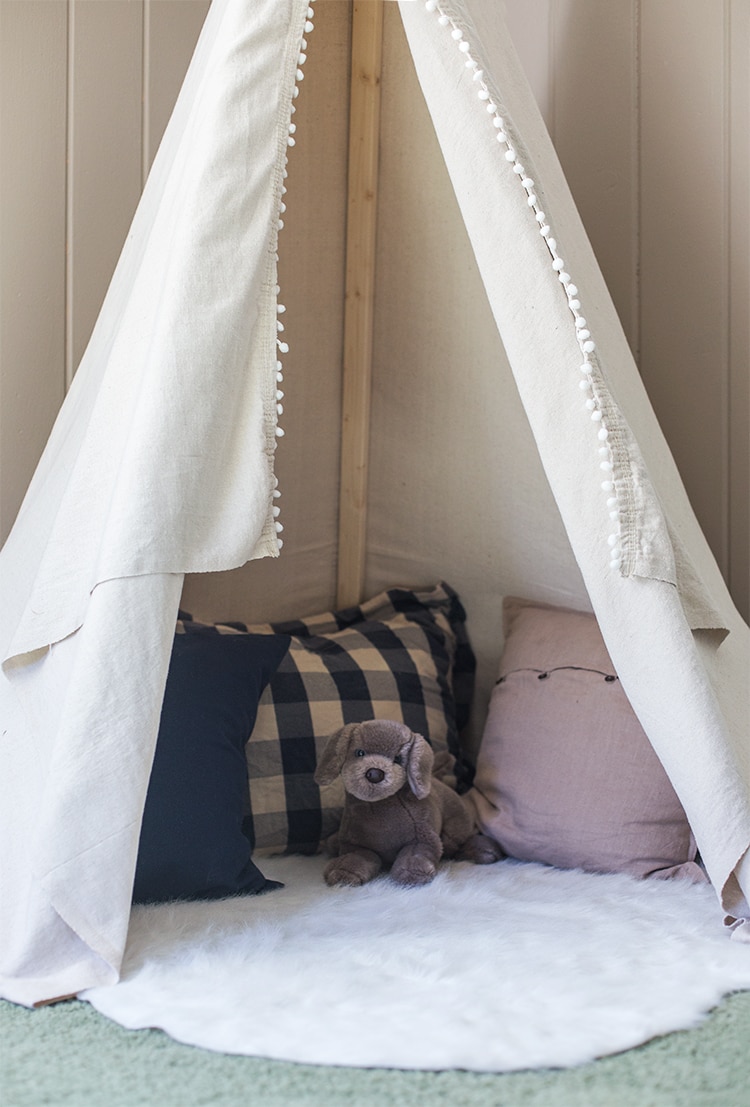 Pin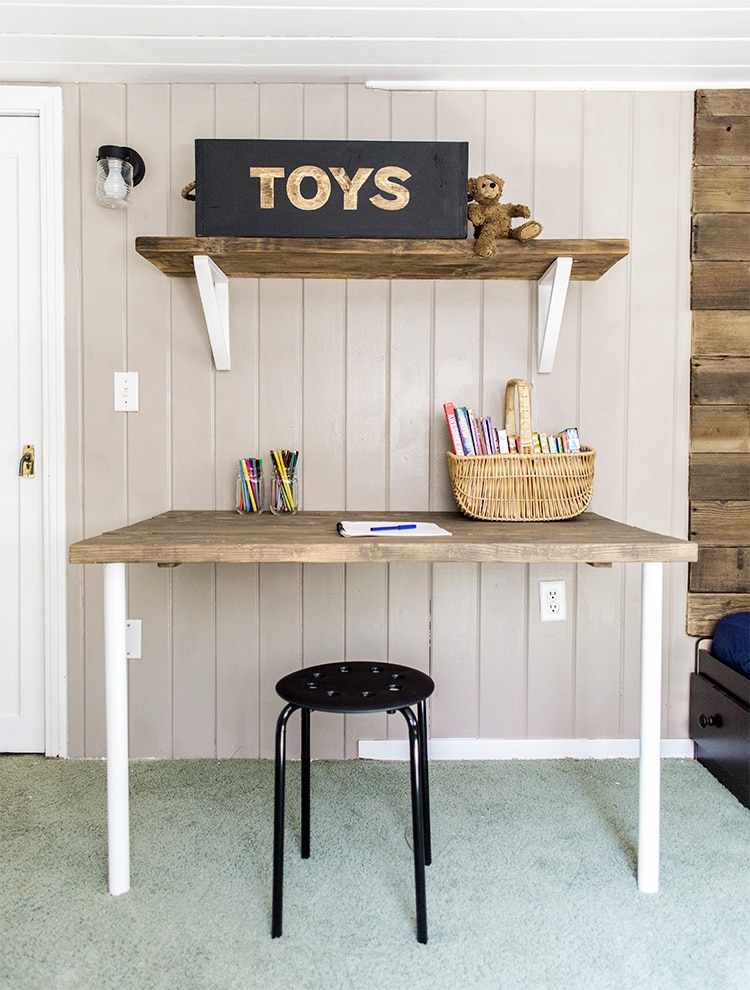 Pin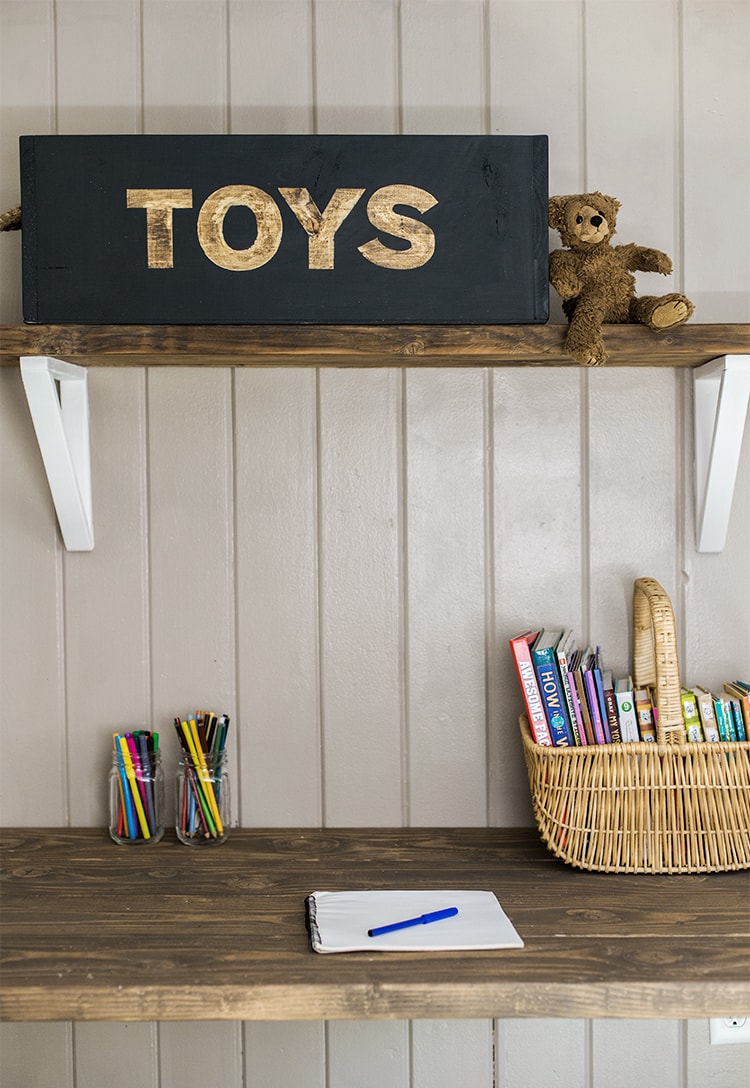 Pin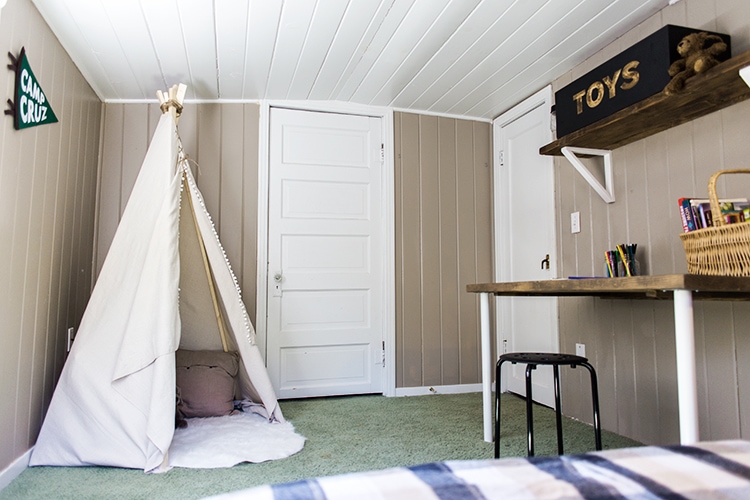 Pin
And my favorite part… the room reveal!
After I left his mom said he was lying in bed with a huge smile on his face… *tear*. Love this boy!
Let's break down the materials and costs. Everything not listed here is either something that was already owned or that I made/gifted them.
Fabric for roman shades: $37 / Joann
Headboard wall lamp & wall box/plate: $33 / Lowe's
Wireless remote for wall lamp: $11.50 / Amazon
Utility light (by door): $5 / Lowe's
Wood for desk & shelf: $15.32 / Lowe's
Desk legs: $7.60 / Ikea
Stool: $5.39 / Ikea
Drop cloth for teepee: $10.50 / Lowe's
Grommets for teepee: $4.26 / Joann
Teepee legs: $5.80 / Lowe's
Hooks for coat rack: $5.90 / Lowe's
Rope for toy box handles: $1.30 / Lowe's
Felt for pennant: $3.50 / Joann
Art prints: Gifted / (16×20″) jennasuedesign.com and Ikea frames
GRAND TOTAL: $146.07
That's almost $104 under budget! Can you believe it? Happy dances are definitely in order. This just goes to show that you don't need an unlimited supply of cash to transform a space into something you love. In fact, I believe it's so much more meaningful when there's a story and personal touch behind it.
And on that note… this is the last room makeover you'll see here for a while. I have some life changing news to share on Friday and I'm not sure if this blog will ever be the same. I haven't been able to talk about it but I'm finally ready. Two more days…