As our Hacienda Hideaway primary bathroom renovation moves along slowly, I wanted to check in with a quick update. The DIY microcement walls were the last stage completed (how was that already five weeks ago?!) and our floor tile is scheduled for install next week!
Now that the design plan is finalized and almost everything ordered, I thought you might be curious to see all of the best budget vanity lights I found in my search.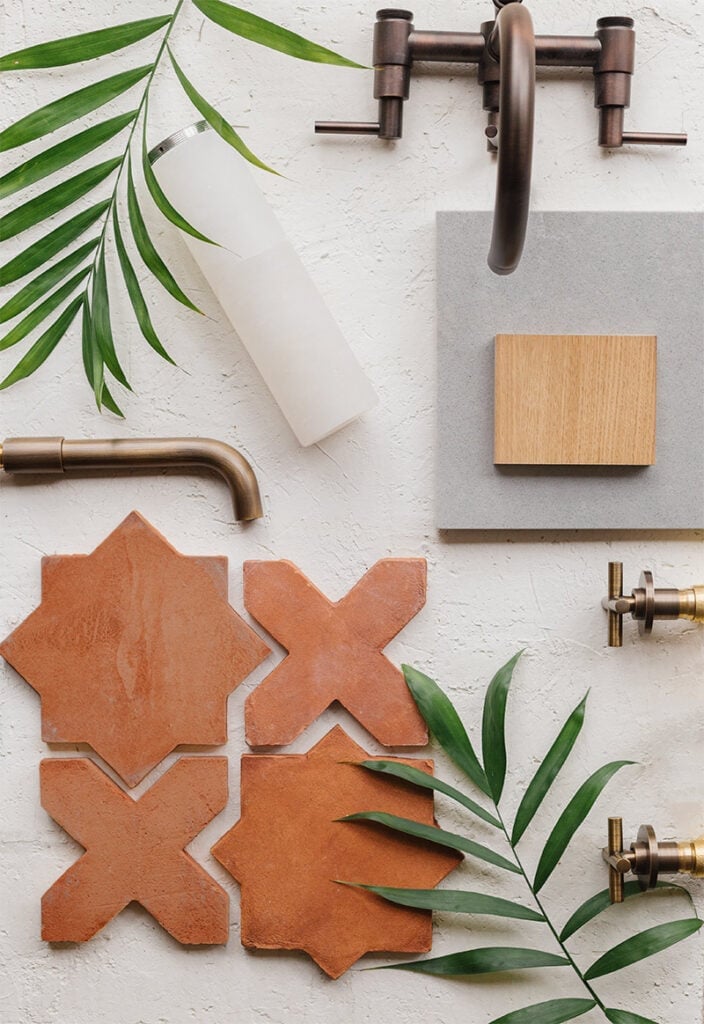 You might recall the fixture I ultimately chose from my bathroom design plans post—the alabaster Ellington wall sconce by HVL group: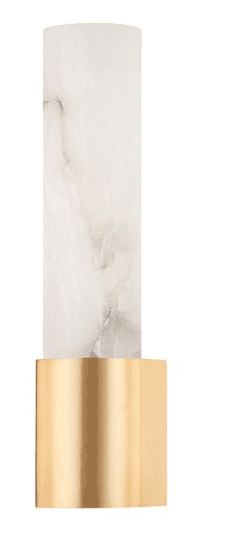 This light was at the top end of the price range I was looking in, but I found a ton of worthy contenders under $200, and gathered my favorites up in this post!
The style of our "Mediterranean-minimalist" bathroom called for a subtle and elegant wall sconce, so I focused on those for my search. I also narrowed my criteria to brass/gold metal and glass or white shades. This simple and sleek combination can work for almost any style of bathroom.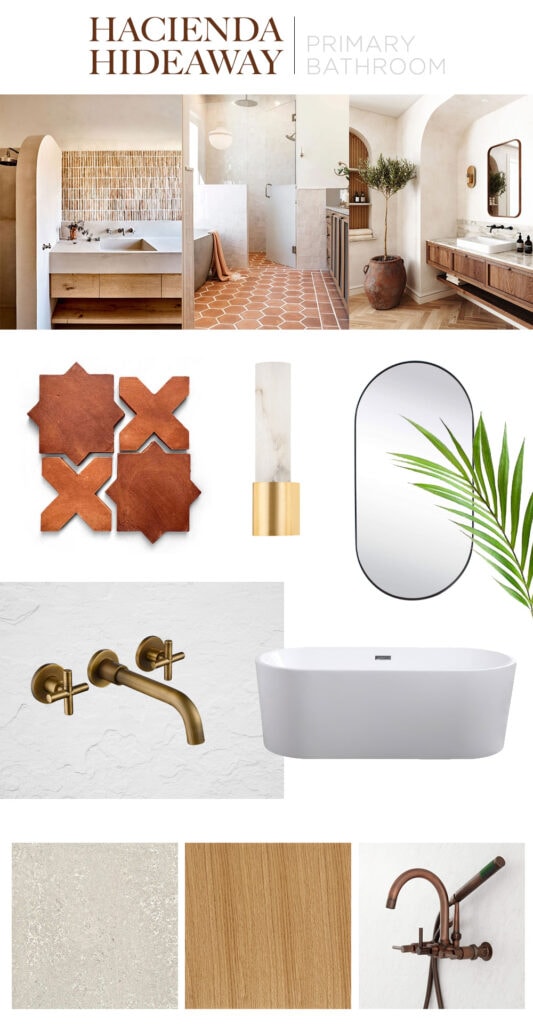 I was particularly drawn to the polished look of tube light sconces, and put together a separate collection with my top choices.
First, let's start with my favorite single-light vanity sconces under $200: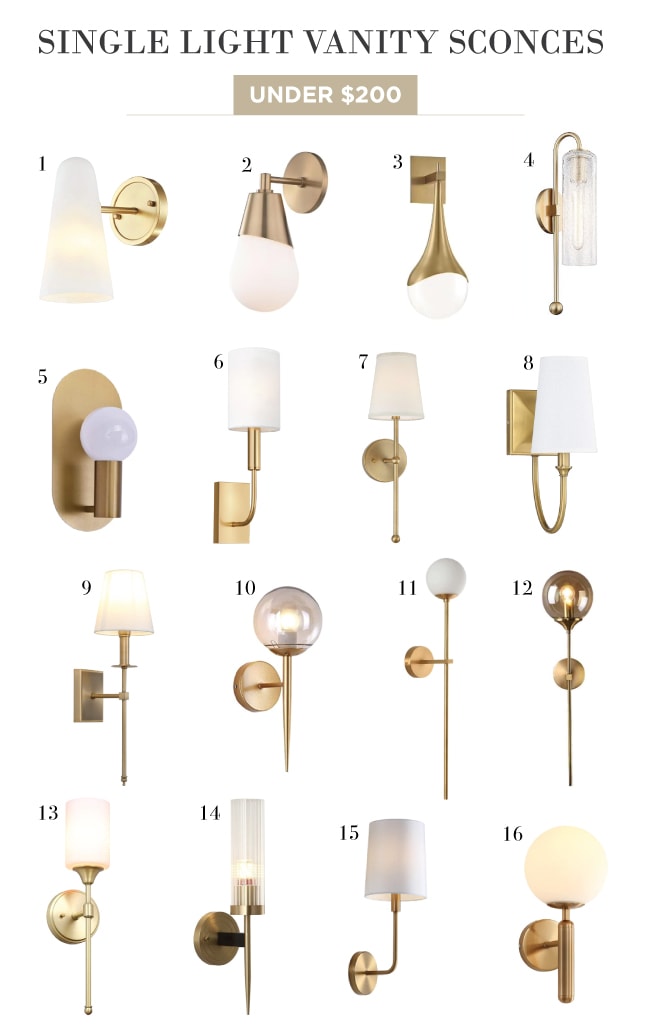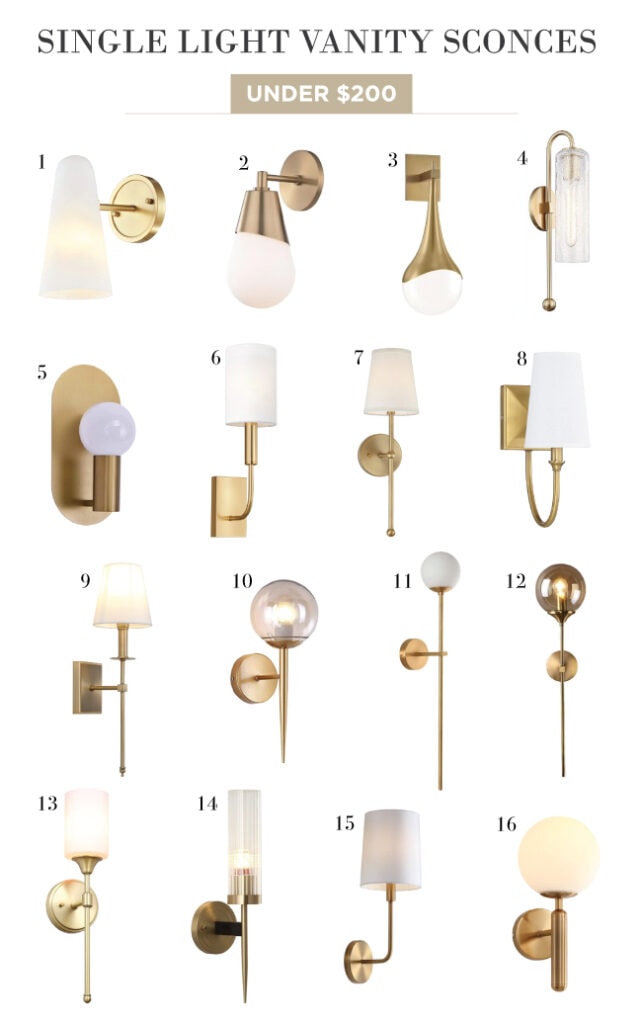 Do you have a favorite from this list? I'm drawn to the shape (and price point!) of #5, but I was really considering #4 as an option for this bathroom. There are so many unique and stunning fixtures to choose from these days, and I've had to practice restraint to stay true to the minimalist design.
Tube lights work well with most design styles, and they're a great choice to play a 'supporting role' to more prominent design features (ie, our handmade floor tile). Here are several that caught my eye (all under $200!)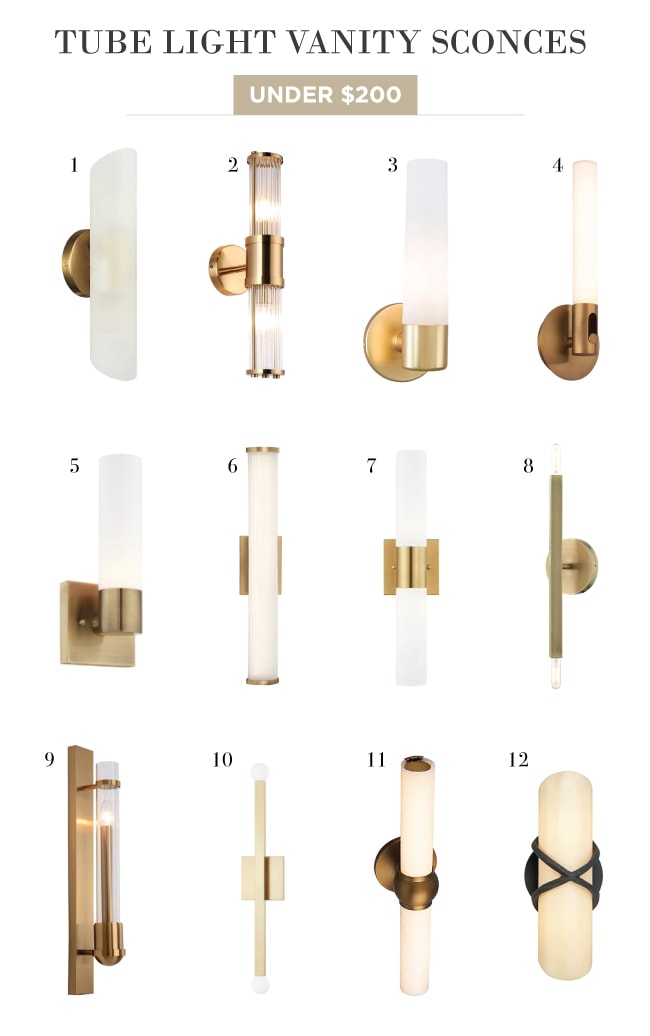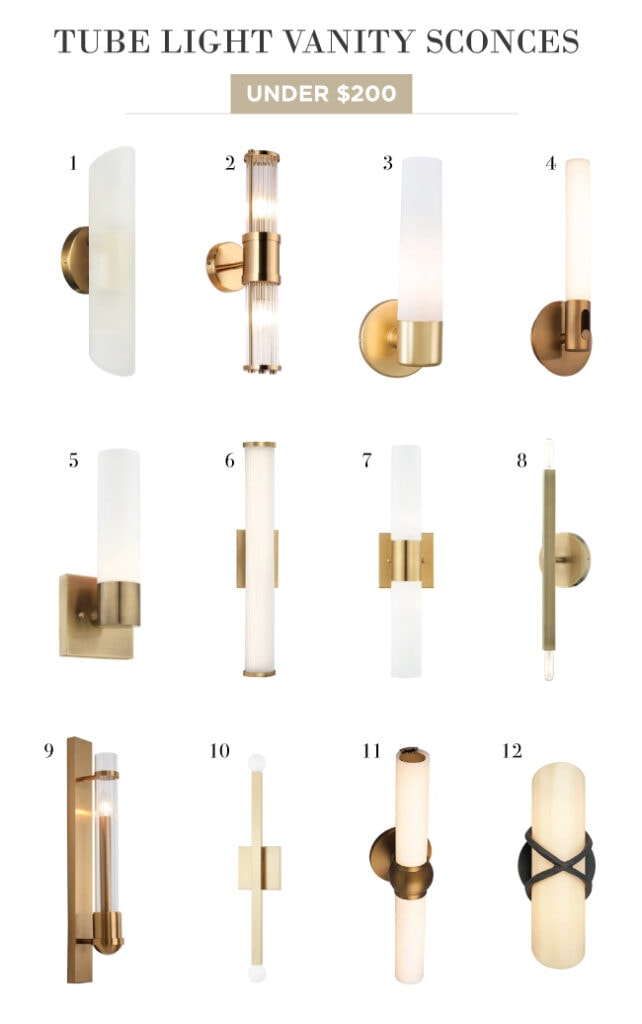 Honestly, any of the options from this list could have worked with this design. Not only are tube lights ideal for tight spaces, but many of them can be mounted horizontally for above-the-mirror lighting.
Here's a rough mockup I shared in the bathroom design plans post, for reference: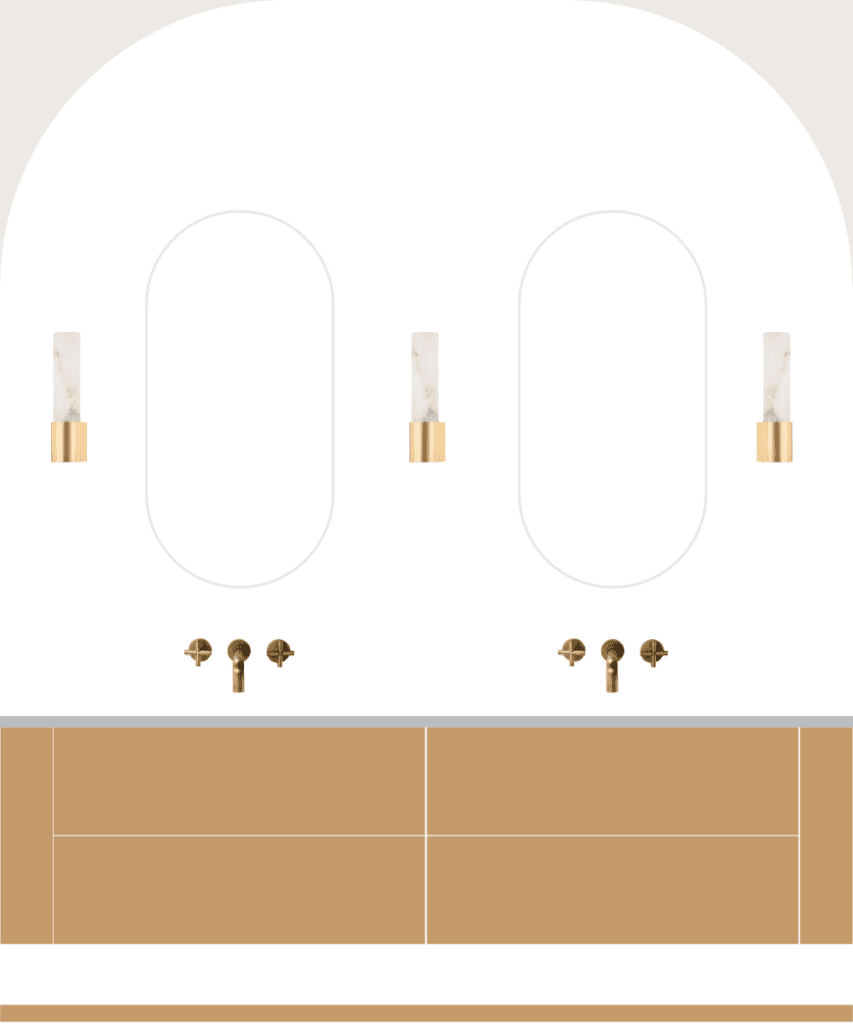 And here's how the vanity wall looks currently—waiting on our custom door/panel fabrication before we can make progress (one more month to go!)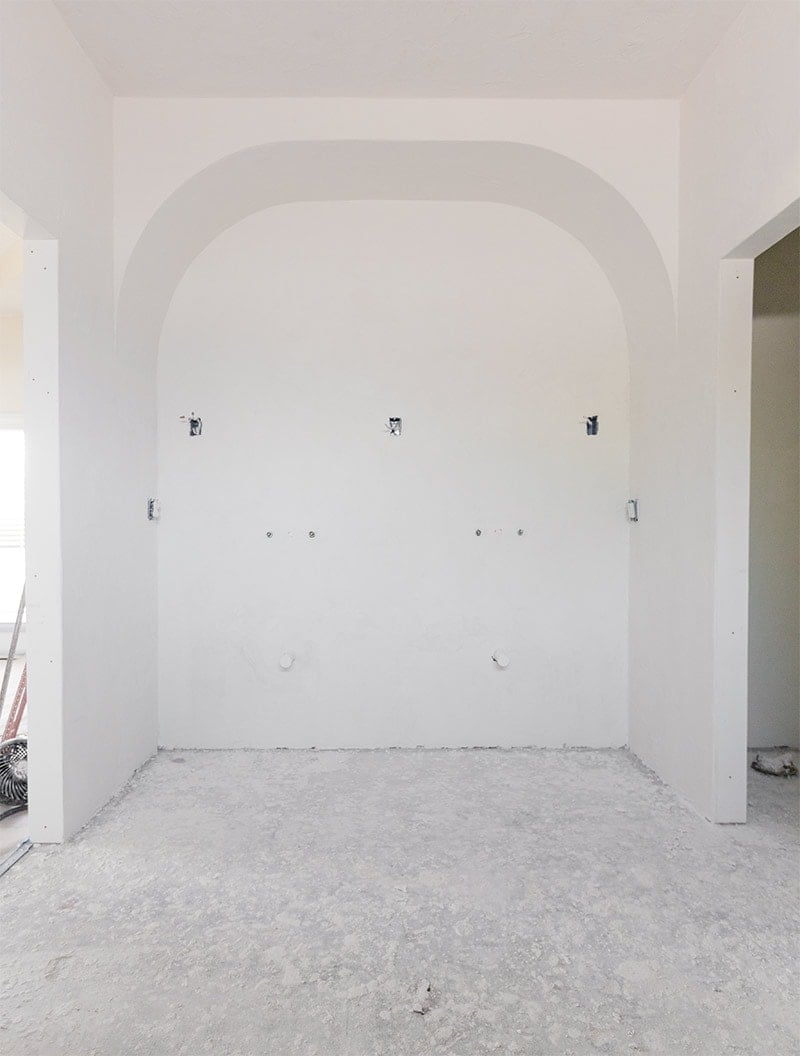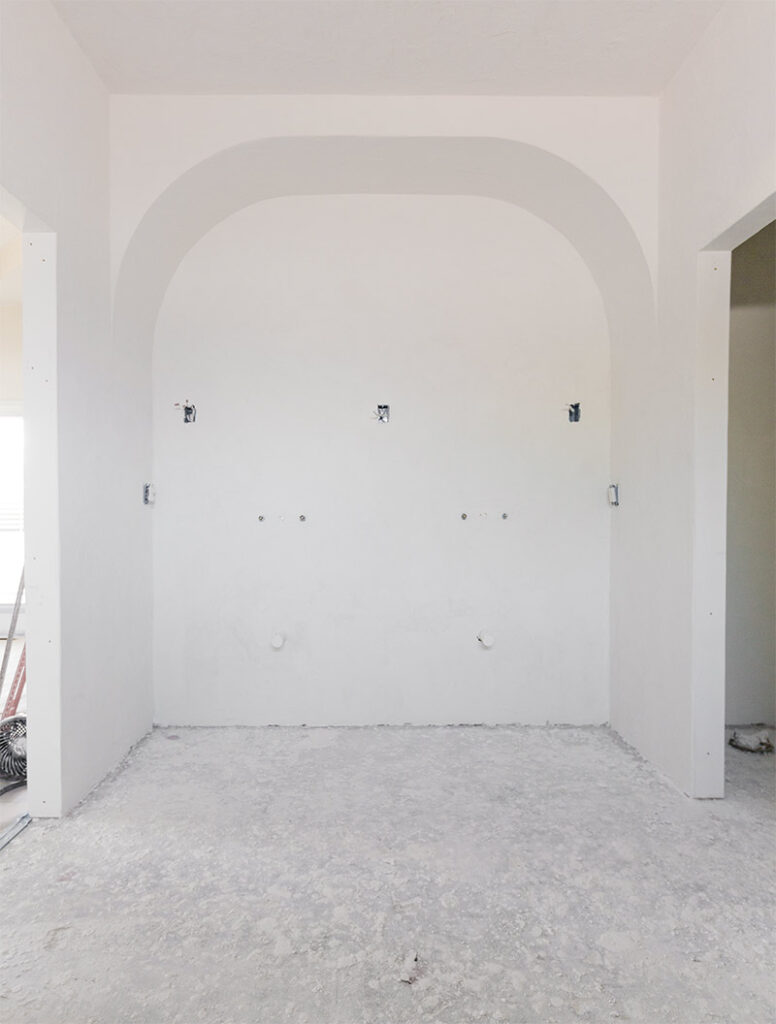 If you're looking for more affordable lighting, make sure to check out my Big Budget Lighting Roundup post, and bookmark my Amazon Lighting under $200 (I'm constantly updating the list).
You can also find every past product roundup in my Favorite Finds archives. Let me know what you'd like me to source next!