It's another long awaited Room Reveal Day at the Hacienda Hideaway! Let's jump right into how the living room looked two years ago: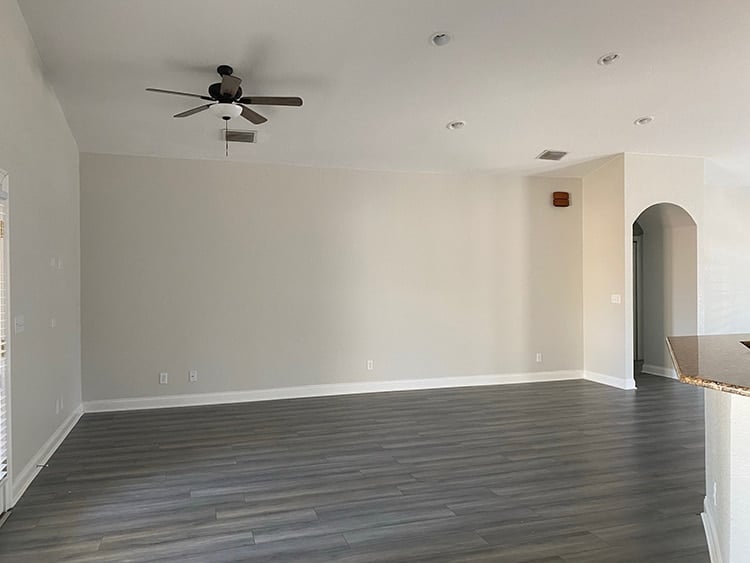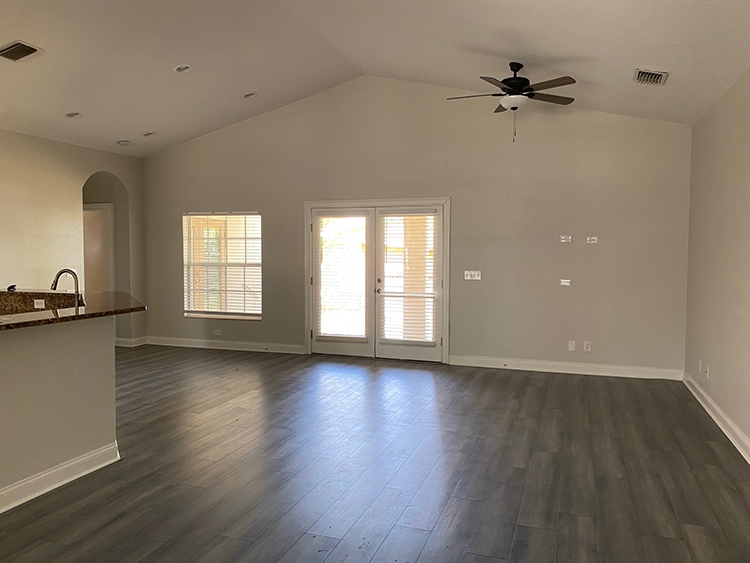 This space has been a slow work in progress, starting with a DIY electric fireplace: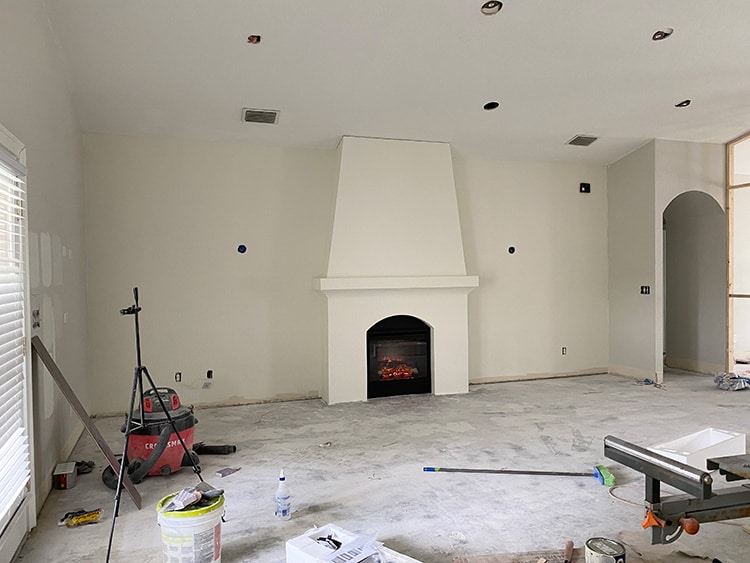 Followed by DIY ceiling beams and new wood floors: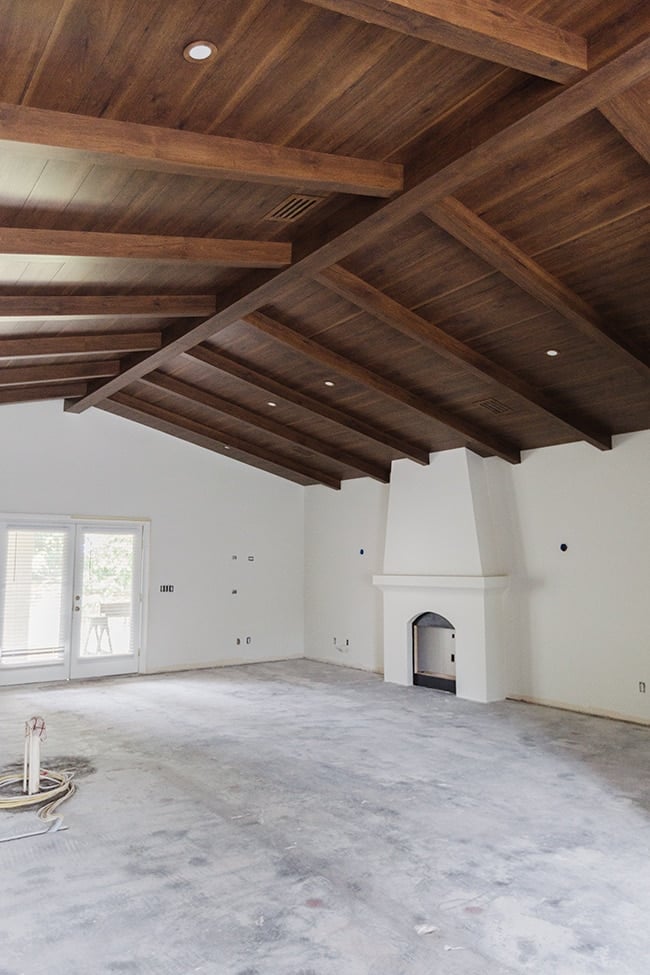 I shared an update last fall including the design plan, renderings and mood board: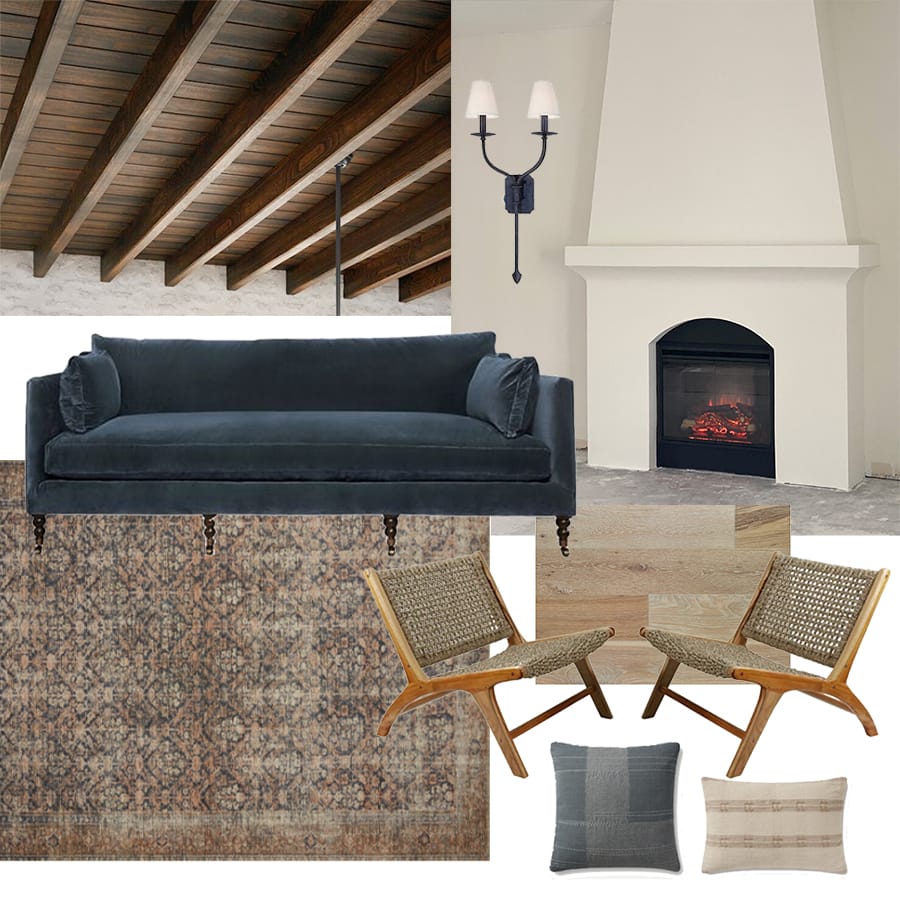 Over the past year we've added furniture, lighting and trim, painted the walls and accessorized—and after a long journey to get here, this room is officially DONE!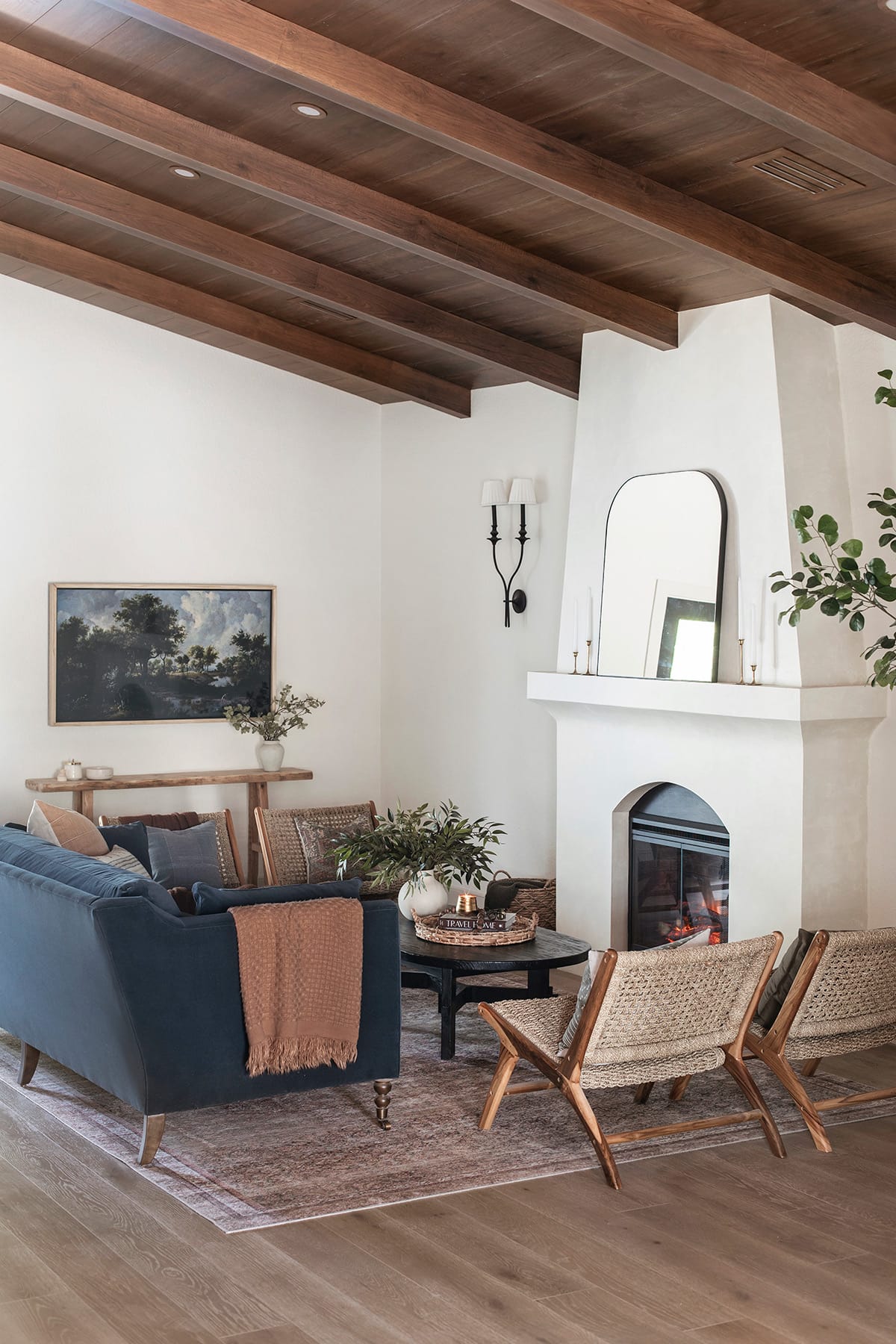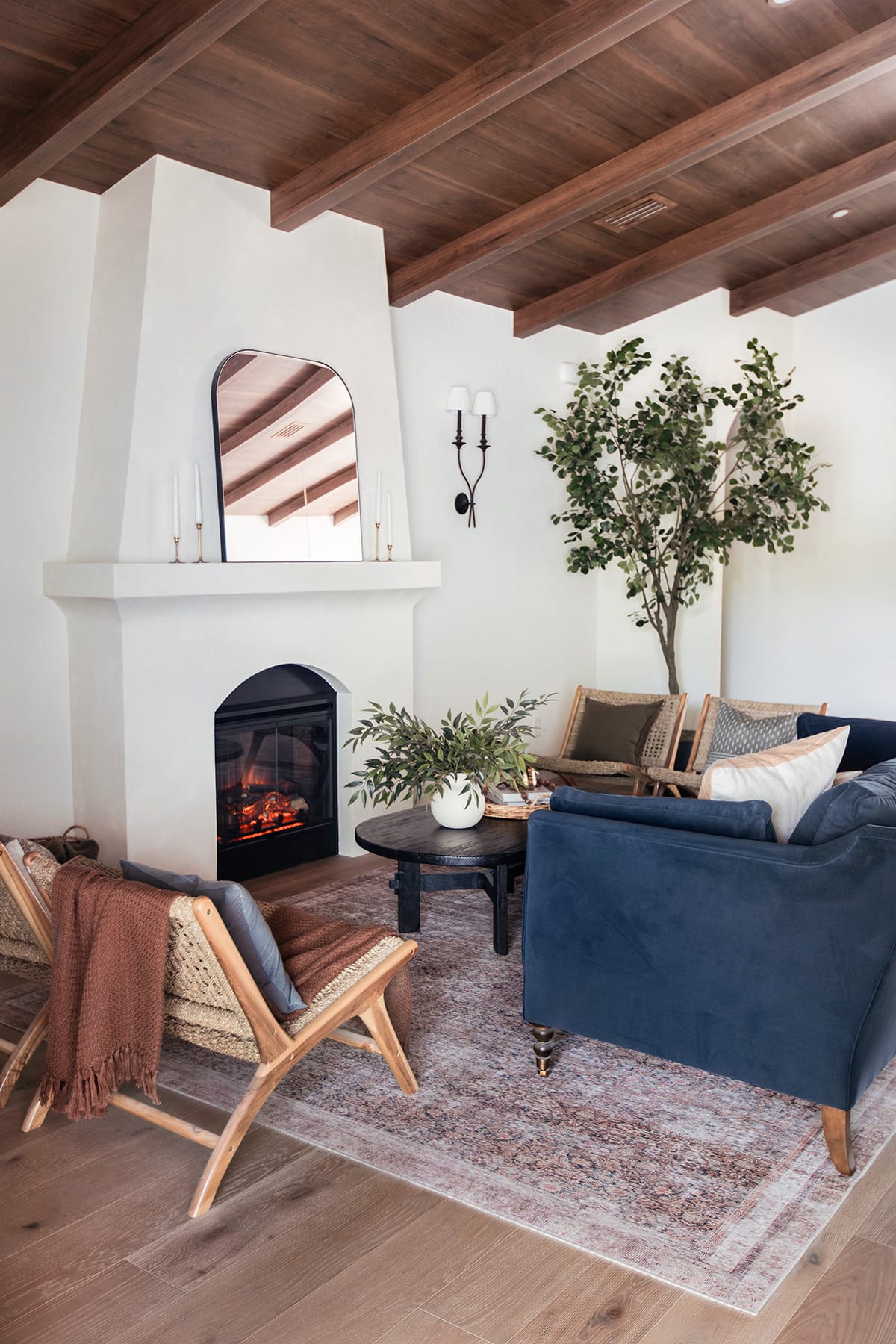 The vision for this space was warm, cozy and relaxing. I drew inspiration from Spanish and Mediterranean styles, with the goal of creating an inviting atmosphere for guests to unwind and enjoy their vacation.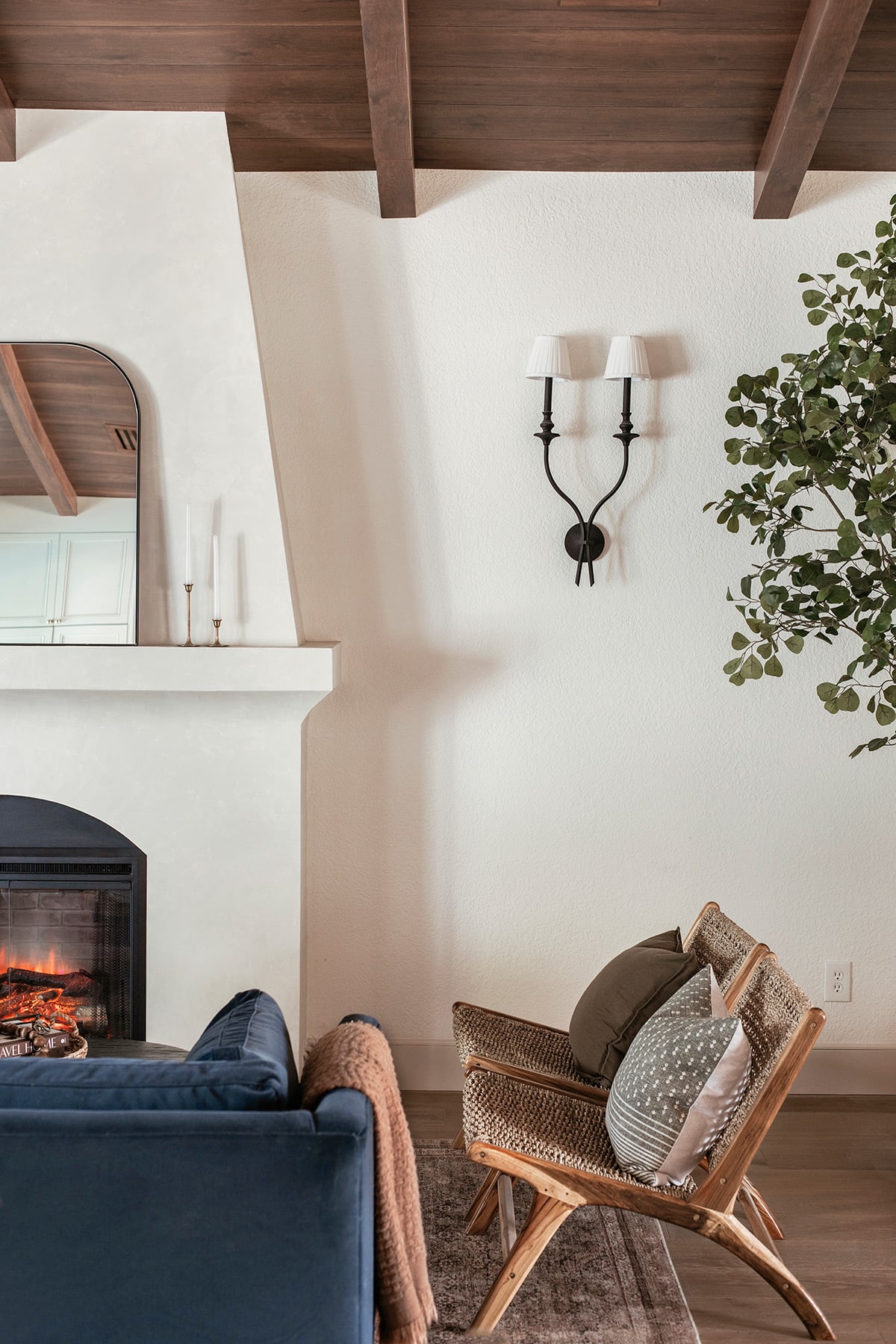 I added depth and interest by incorporating a variety of organic textures, and a color palette that feels both sophisticated and calming.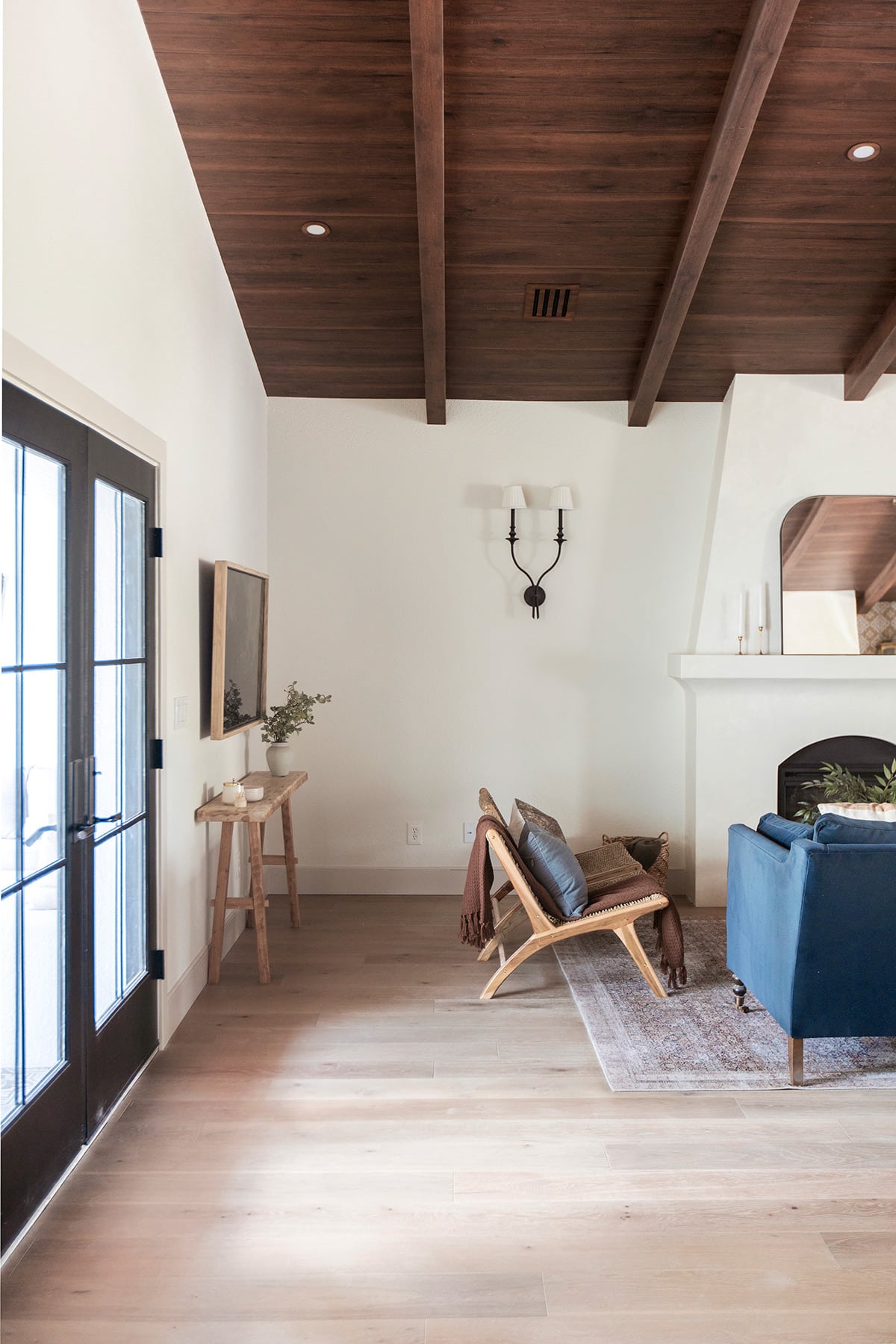 This DIY fireplace was the first thing we added and it looks like it was here all along. I love the classic Spanish design and subtle Venetian plaster finish.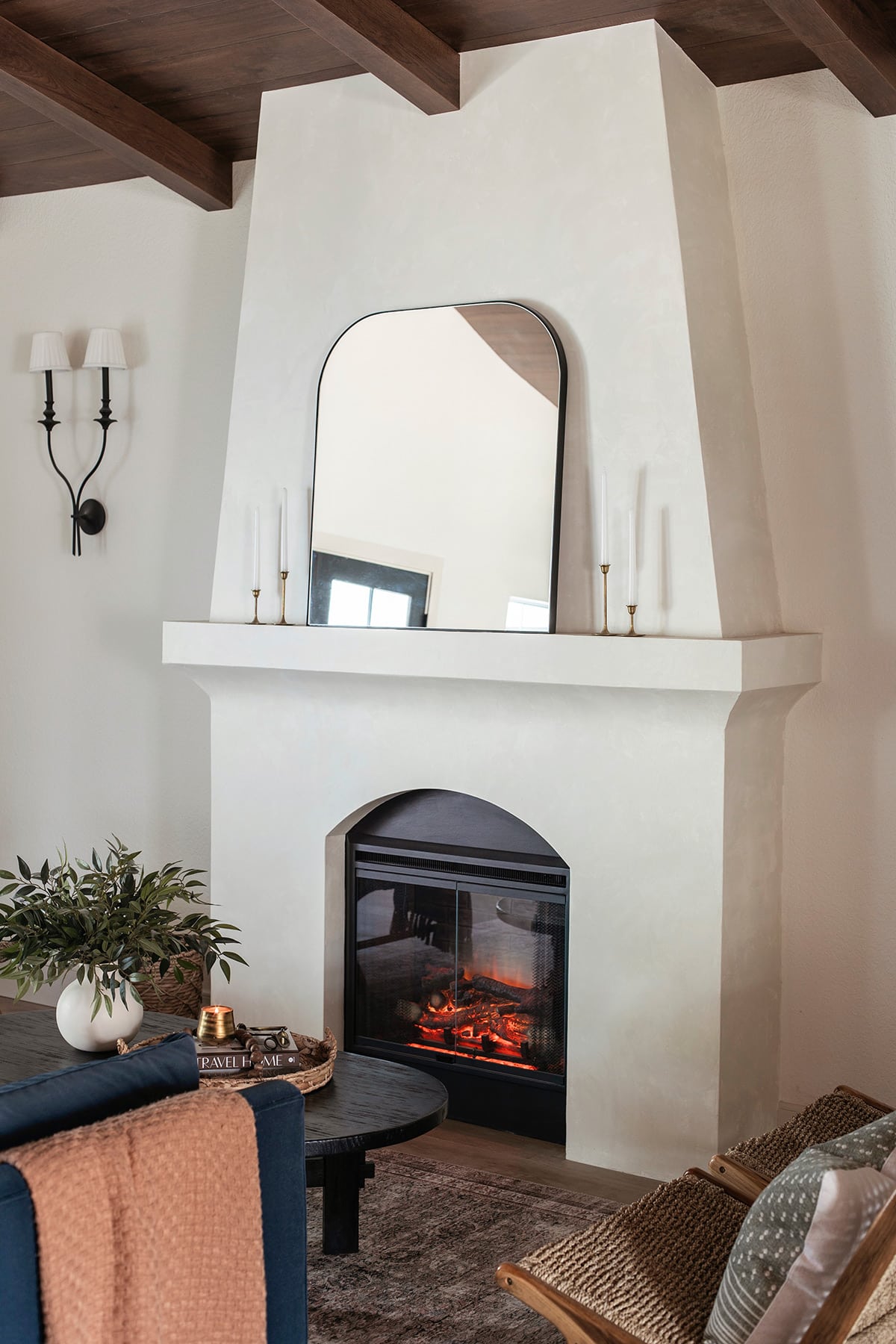 The electric insert is perfect for our Florida climate—there's an optional heat setting for the occasional chilly nights, but most of the time it will be used for ambiance.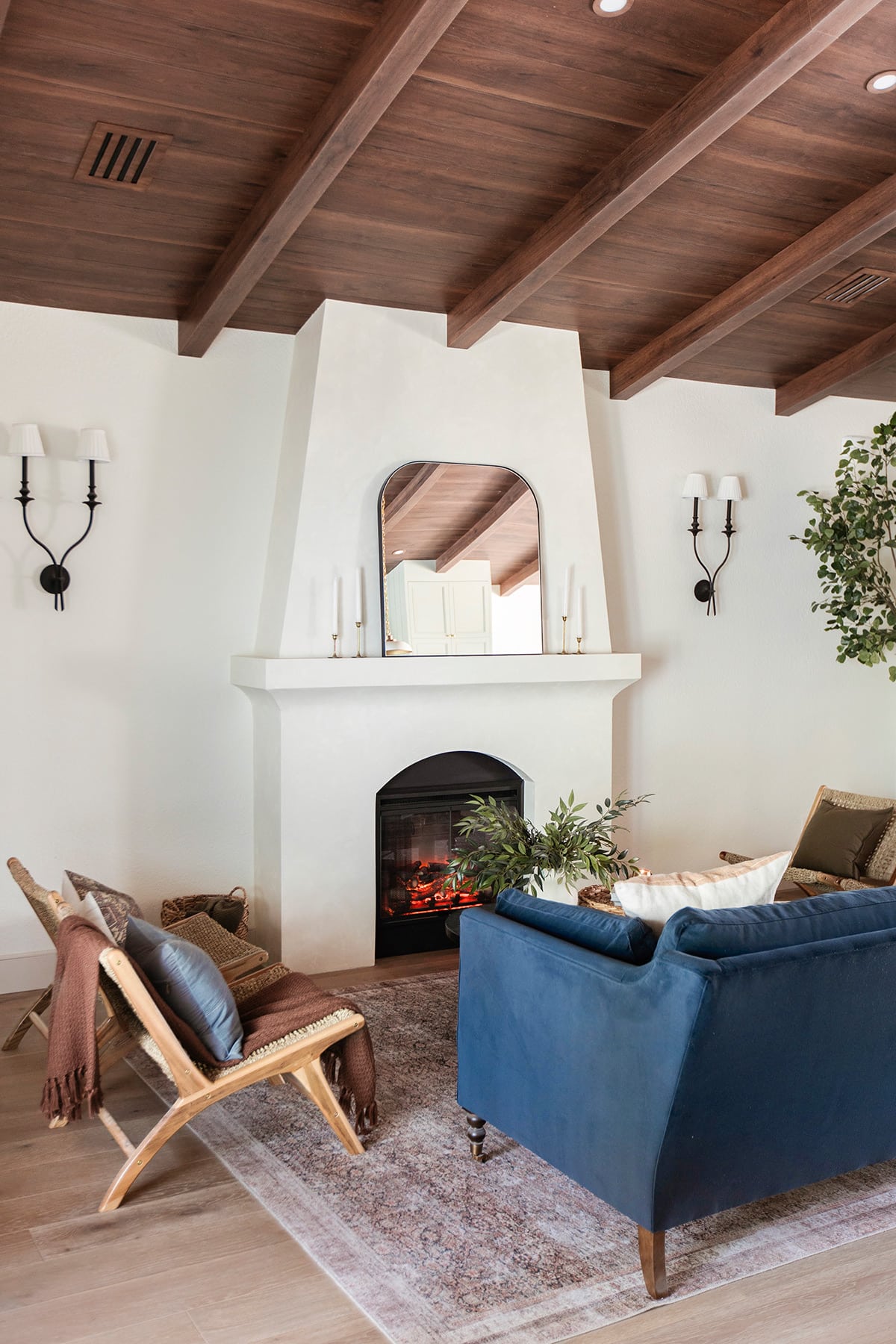 Can you spot the TV? We bought this 55″ Samsung during a Black Friday sale, built a simple TV frame and played a landscape art video on YouTube. The wall mount extends and swivels so you can easily watch it from the kitchen or wherever you're sitting.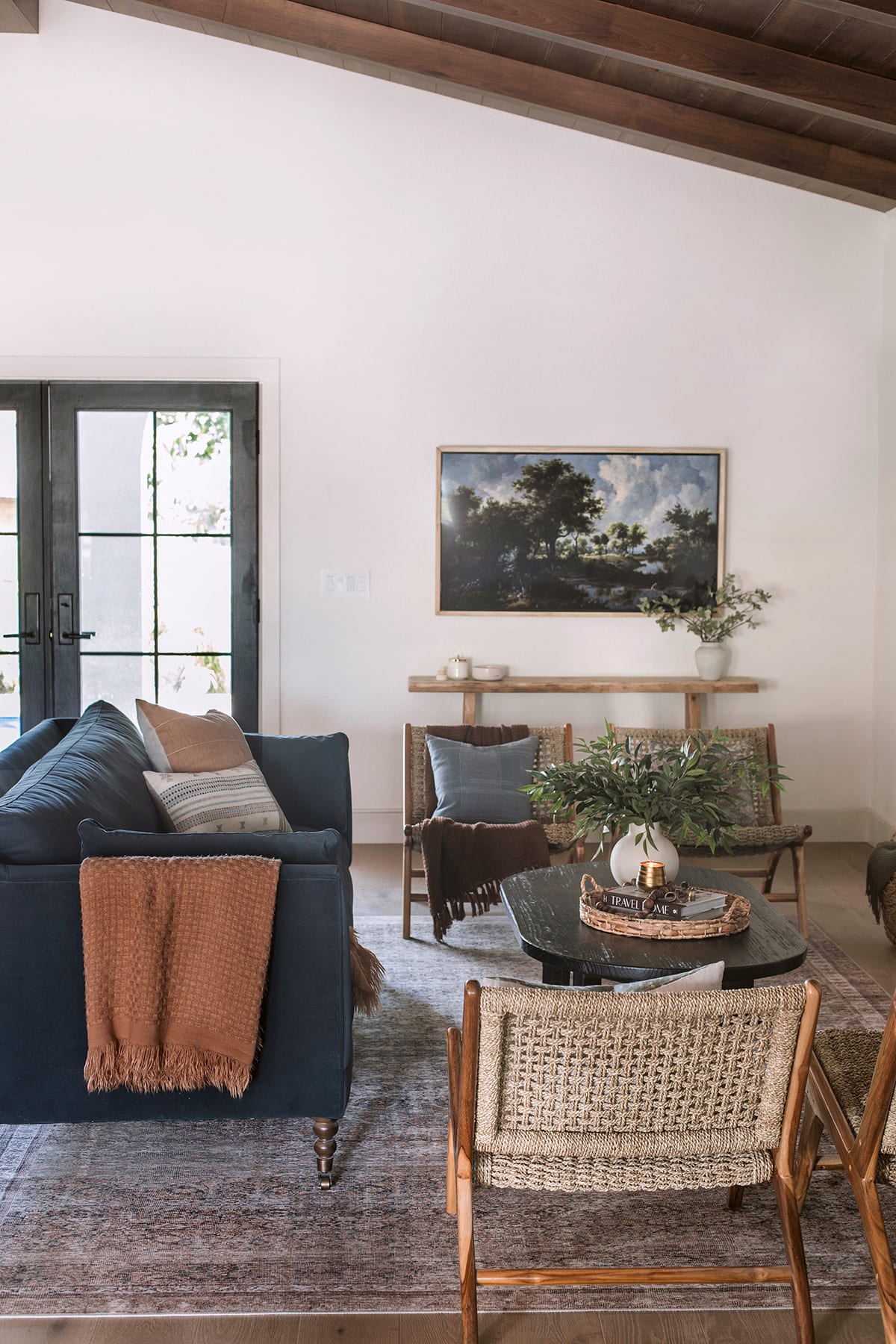 You may also recall the DIY coffee table and rustic console table…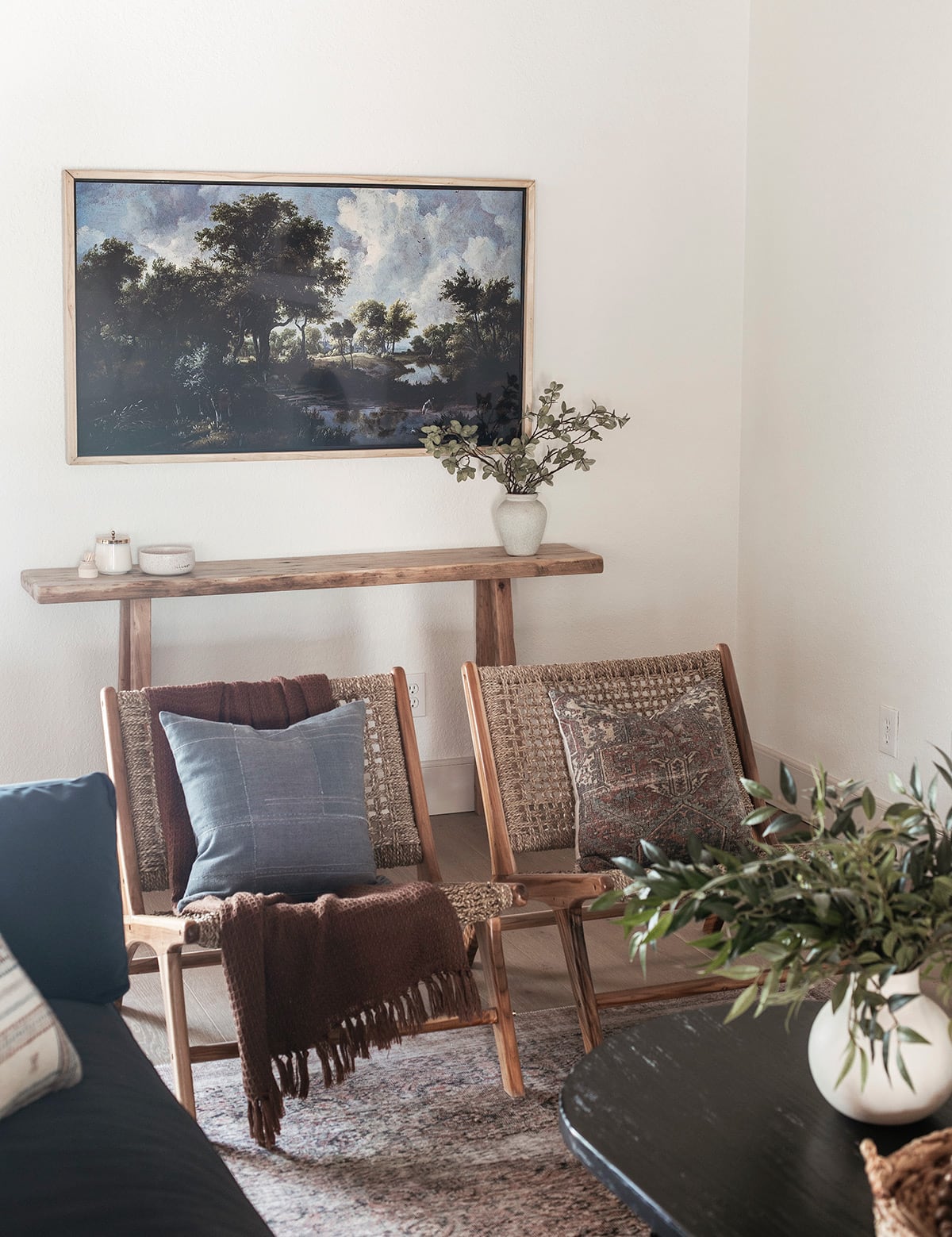 Recognize those DIY french doors? They open out to the covered patio with additional seating space for entertaining larger groups.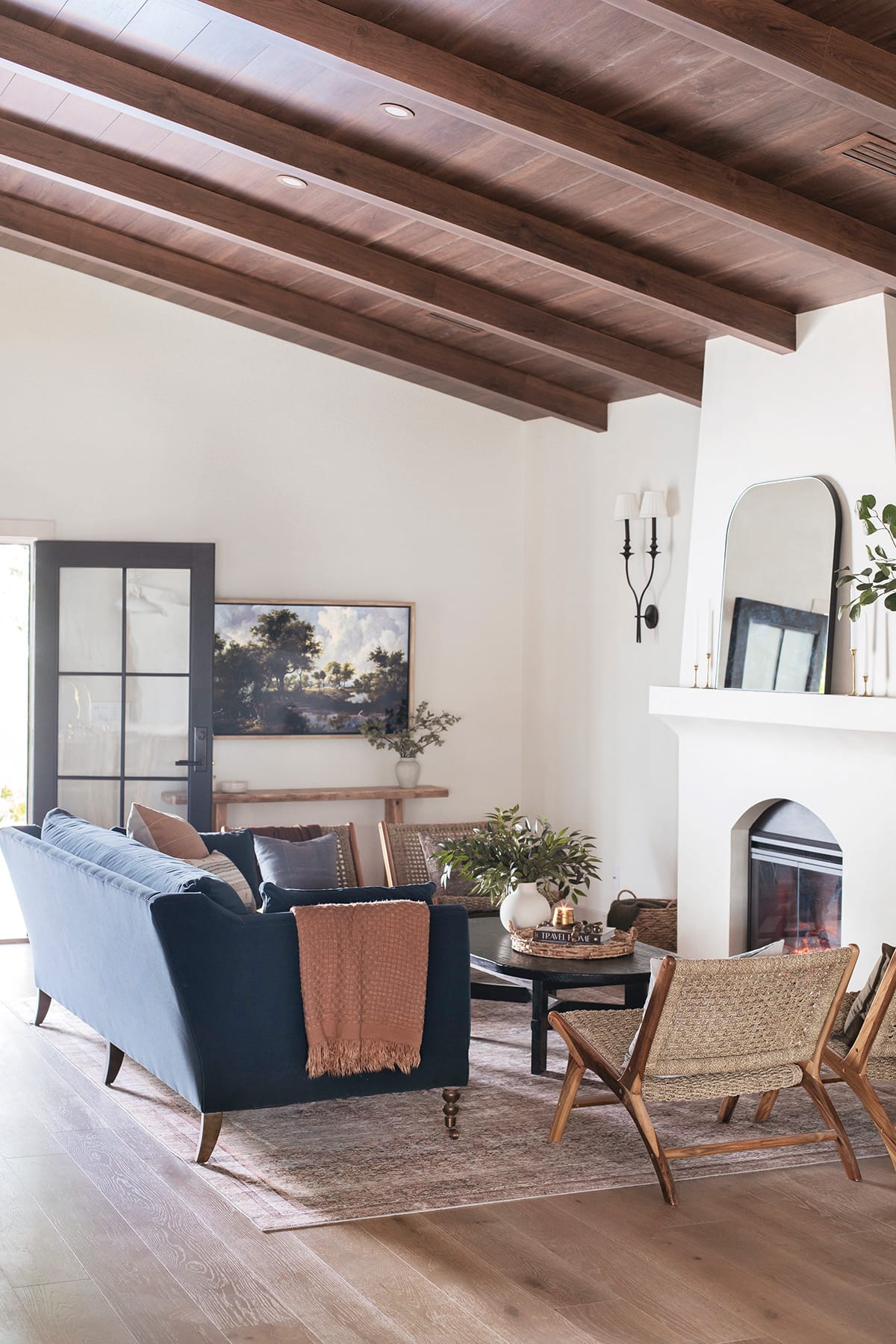 This space looks high end, but includes lots of DIY projects and budget-friendly decor.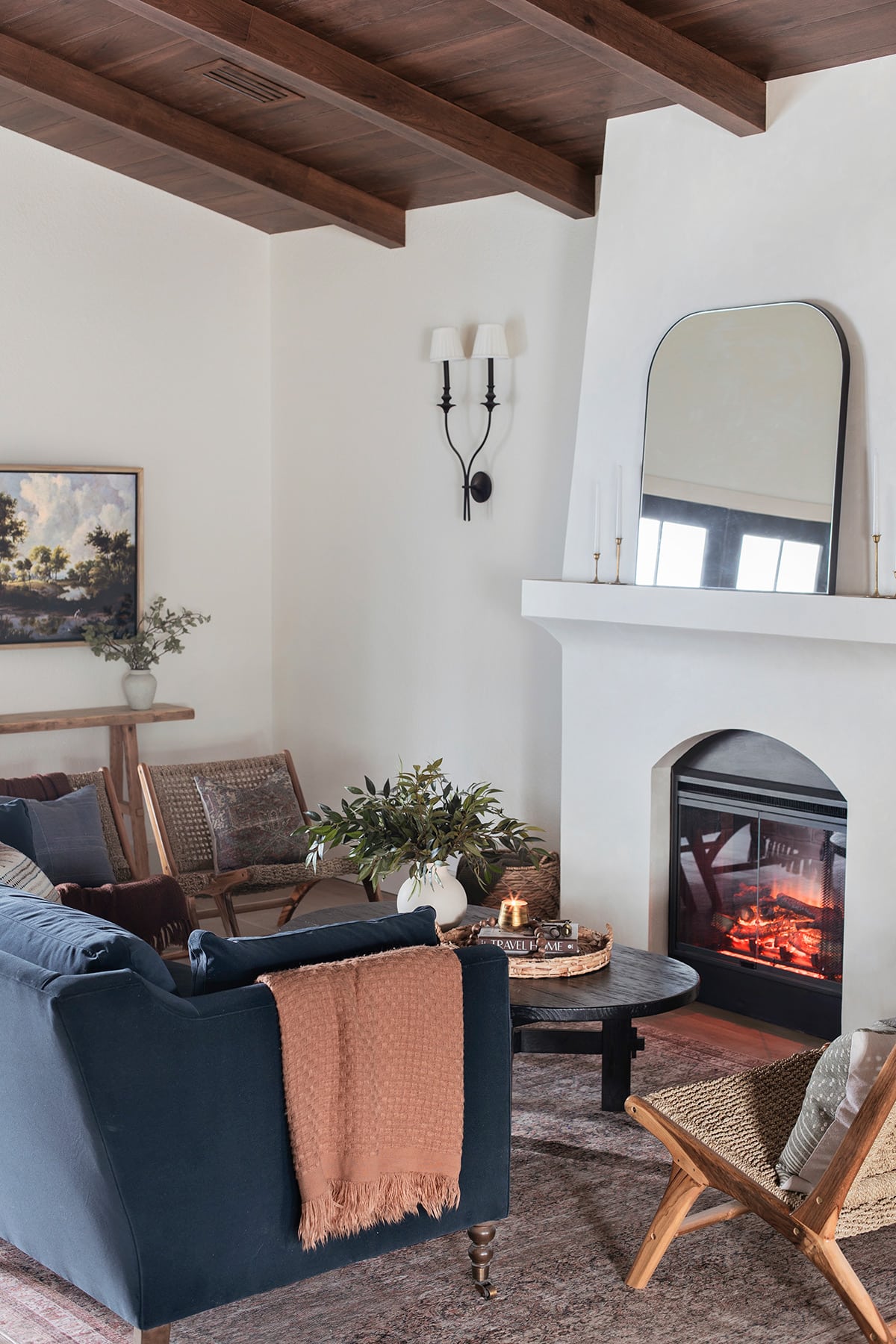 It's giving Amber Interiors—but for 1/1000th of the cost 😉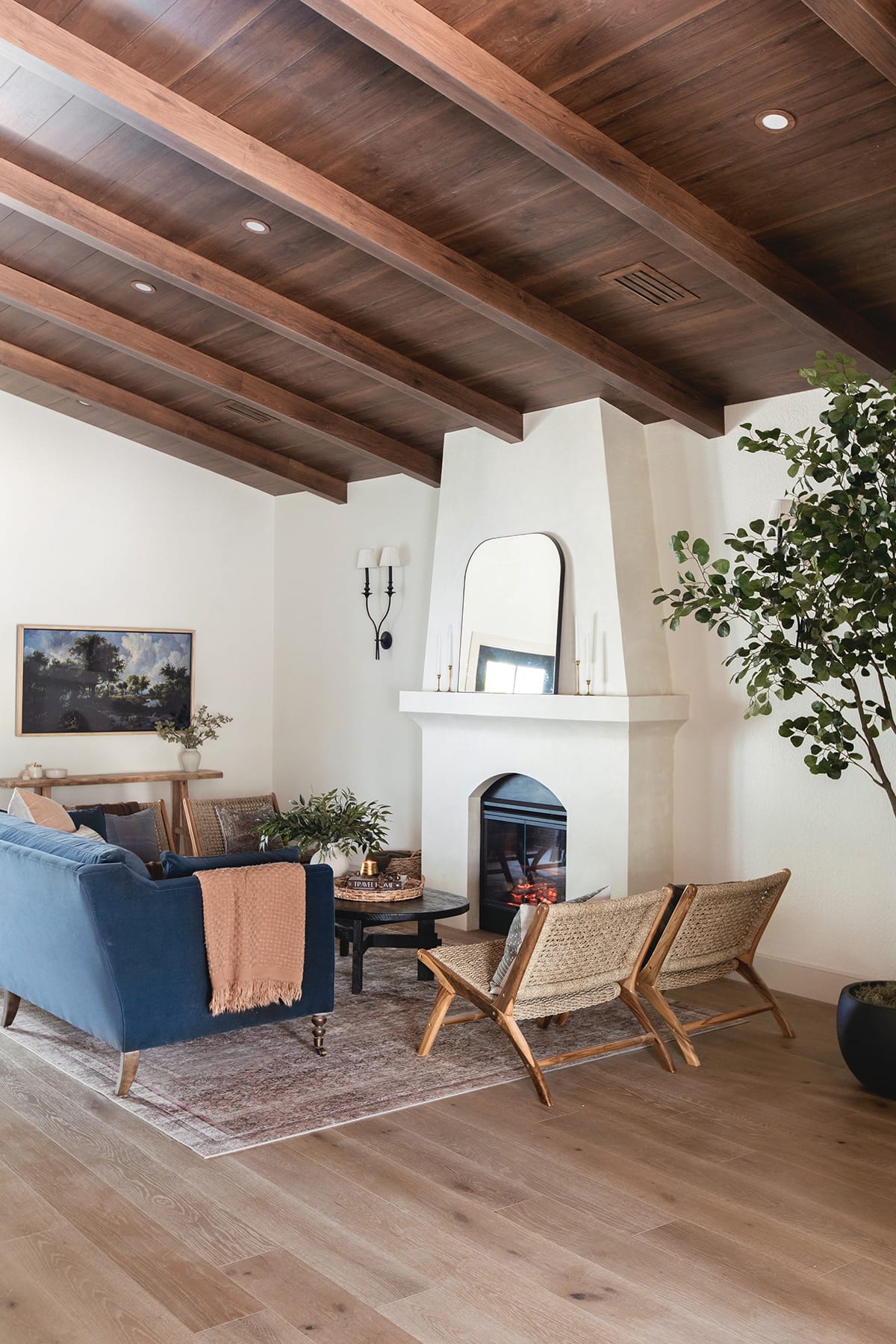 Sources
Walls and trim: Sherwin Williams Alabaster and Natural Tan
Sconces (painted black)
Tomorrow I'm sharing a video reveal of this room on my Instagram, and you'll be able to see how the space connects with the kitchen and outdoor area. It's honestly way cooler in person and even on video compared still images, so you won't want to miss the video tour!
Stay tuned for fall things next week,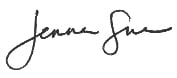 Want to see more from the Hacienda Hideaway? Check out these reveals: