This year, Mother's Day holds a special significance for me as I cradle my three-week-old, unsure of what day/time it is and chug my third cup of coffee to stay awake. Despite being deep in the motherhood trenches, I'm acutely aware of how fleeting these days are, and how fortunate I am to be the mama of these two precious babes.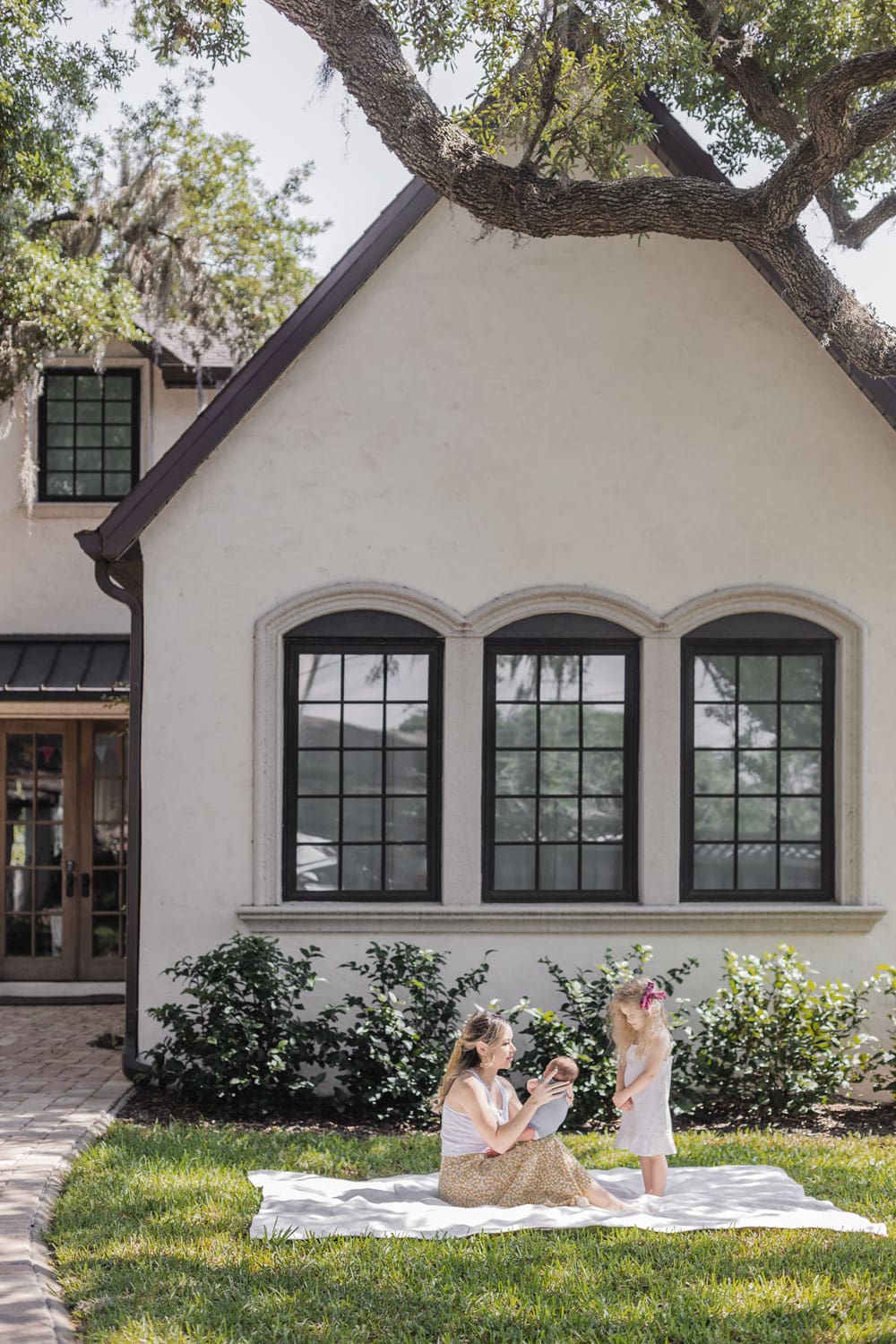 Whether you're a new mama or a seasoned pro, I've rounded up my top gift picks to make her day extra special (including pampering yourself!) These include products I personally own and love, items on my wishlist and/or items I've gifted the mamas in my life: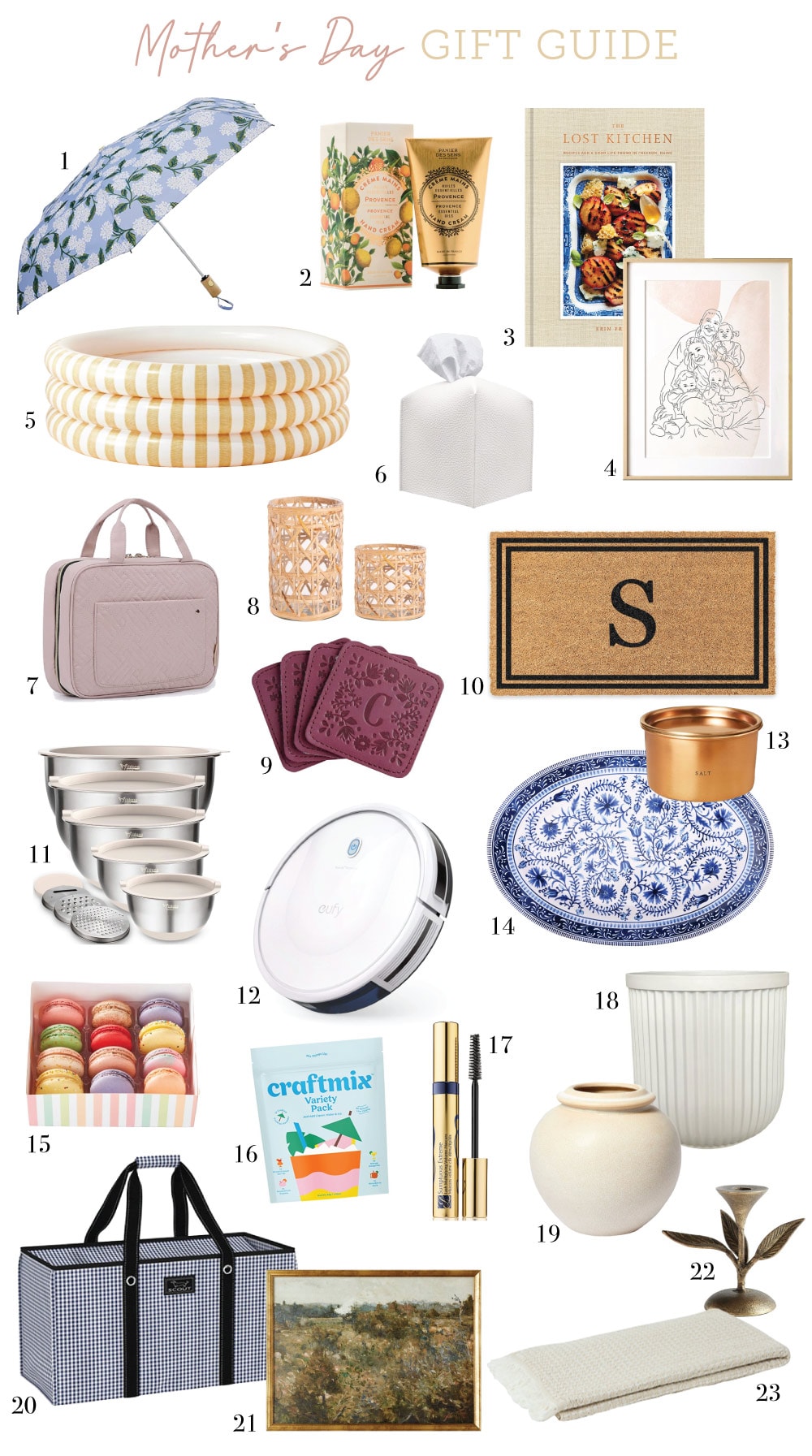 1. Rifle Paper Co. Umbrella // A pretty and practical gift she can use all year long. Available in seven charming hand painted designs—Rifle Paper Co. can do no wrong. I personally love the blue and white hydrangeas.
2. Panier De Sans Provence Hand Cream // The loveliest luxurious hand cream made using organic, natural ingredients from the south of France. One of my favorite brands to gift! Available in a variety of scents with coordinating soaps and lotions.
3. The Lost Kitchen Cookbook // A best selling cookbook that is as eye-catching as it is practical. Filled with unique and diverse recipes, with beautiful packaging perfect for gifting. // 30% off
4. Custom Family Portrait Art // Capture your family with this hand drawn line art, made from your photo! Such a thoughtful keepsake she'll treasure forever. Available on paper, canvas, or as a digital print.
5. Striped Inflatable Pool // This was my gift to myself this year! One day we'll splurge for a real pool, but in the meantime, this chic striped inflatable pool will provide hours of summer entertainment for myself and the kiddos.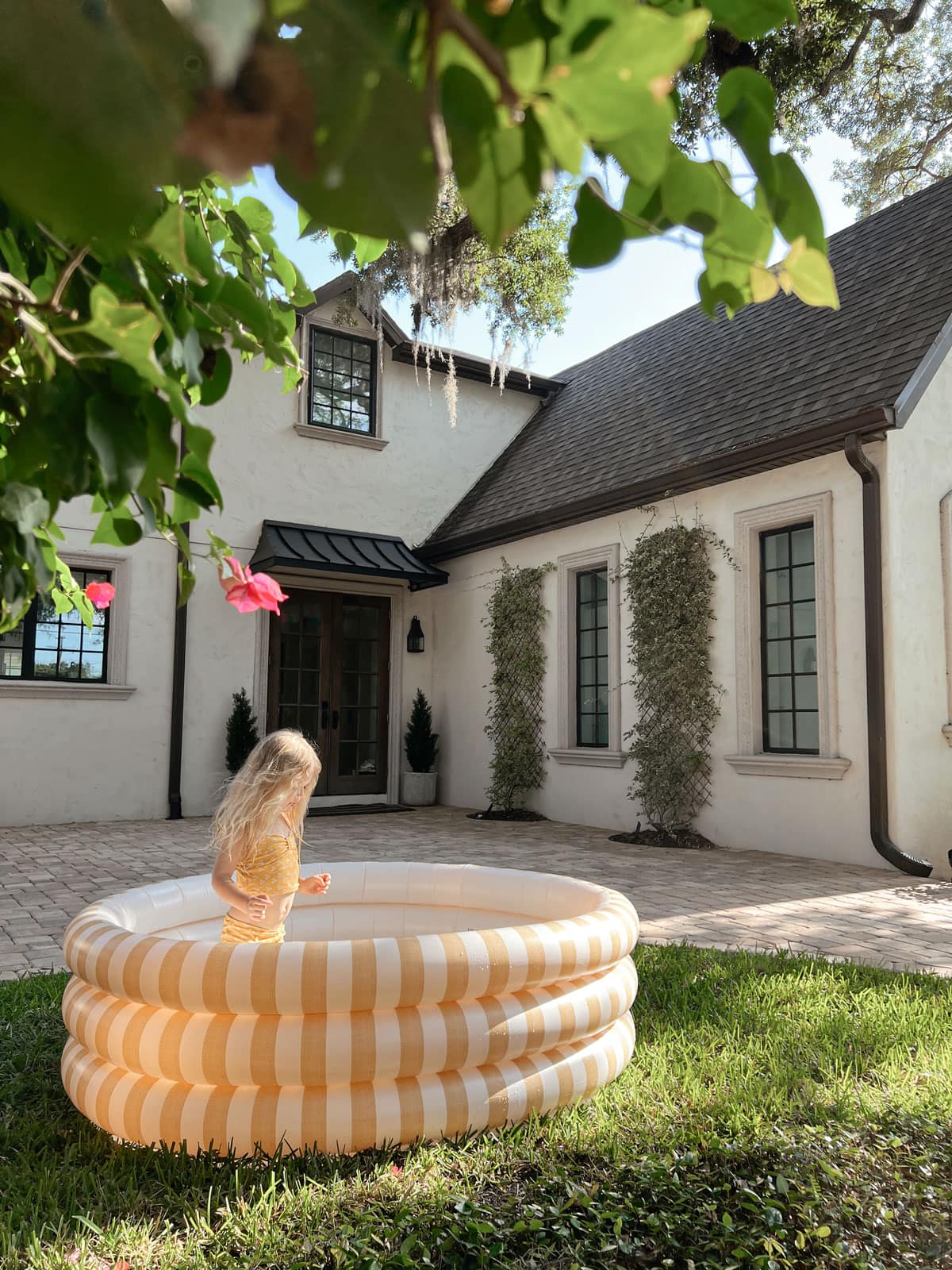 6. Leather Tissue Box cover // The gift she didn't know she needed! Hide those unsightly cardboard tissue boxes with this chic leather cover. Available in many colors to fit any decor. // 5% off coupon
7. Toiletry Travel bag // I bought this top-rated toiletry bag a couple years ago and never travel without it. Plenty of pockets to hold all of your toiletries and makeup, with a convenient hook to free up counter space. // 13-22% off
8. Seagrass candle holders (Large, Small) // Loving these rattan candle holders for entertaining this summer. Also available in an inexpensive small and large seagrass style. // 50% off coupon
9. Monogram Leather Coasters // These handmade monogram leather coasters are a thoughtful gift any mama would appreciate. A ton of colors to choose from! // 25% off
10. Monogram Coir Doormat // Freshen up the front porch for warmer weather with a personalized doormat. I love the clean design, and the fact that it comes in multiple sizes for single or double doors. // $5 off coupon
11. Stainless Steel Mixing Bowl Set // These multi-functional nesting bowls can do it all—mixing, serving, and storing with grater attachments and air tight lids. The classic stainless steel design and khaki silicone accents are a great upgrade to replace those old mismatched bowls. // $19 off
12. Eufy RoboVac Slim // I can't live without my Eufy, and this vacuum makes my list every year. Give mom (or yourself!) the gift of clean floors with the push of a button. If you haven't automated your cleaning yet, you're truly missing out! // 35% off
13. Lidded Brass Salt Candle // This top-rated candle is under $20 and smells as lovely as it looks. The fresh sea salt scent is perfect for summer, and the lidded canister can be repurposed once empty.
14. Floral Ceramic Serving platter // This beautifully detailed floral ceramic platter takes me back to our summer in Portugal. Perfect for entertaining year-round, microwave and dishwasher safe and a great price point! // $3 off coupon
15. Sift Dessert Bar Macaron Box // Gift her a sweet treat with these colorful assorted gourmet macarons. Personalize it with a gift message and have it conveniently shipped to her door.
16. Craftmix Cocktail Mixers // A fun way to try new cocktails (or mocktails) this summer with all natural ingredients. These convenient packets are great for when you're on the go. The Passionfruit Paloma is calling my name!
17. Estee Lauder Sumptuous Extreme Mascara // My holy grail mascara. I've tried many over the years and come back to this one every time. This retails for $30 but I get it for under $16 on Amazon!
18. Large Ribbed Planter // These trendy fluted planters are dupes of the popular $170 concrete Pottery Barn planters—for only $25! I've used them in past DIY projects and just bought two more for our Hacienda front porch. Plant her favorite flowers inside, or use it as a container for a garden-themed gift basket.
19. Earthenware vase // This simple, neutral vase is a budget-friendly staple to match any decor style. Fill it with fresh or preserved flowers for a gift that keeps on giving.
20. Gingham Utility Market bag // An extra large weather-proof bag for everything from grocery trips, to picnics and beach days. We love the convenience of reusable bags and keep them in our car at all times. Love the fun gingham and stripe patterns.
21. Framed Landscape Study // You can't go wrong with vintage inspired artwork—especially at this price. Perfect to display on a shelf, hallway or small space with an empty wall.
22. Brass Botanical Taper Candleholder // The prettiest floral candle holders for any occasion. I'd keep these on display as an accent piece all year long. // On Clearance $31-$55
23. Isla Waffle Weave Bath Towel // I ordered a few sets of these towels for our Hacienda Hideaway bathrooms (in beige-ecru) and can't say enough about them. They're generously sized, soft and absorbent, and gorgeous. The hand towels would be perfect for a bathroom/kitchen gift basket. // Use code LOVEMOM for 20% off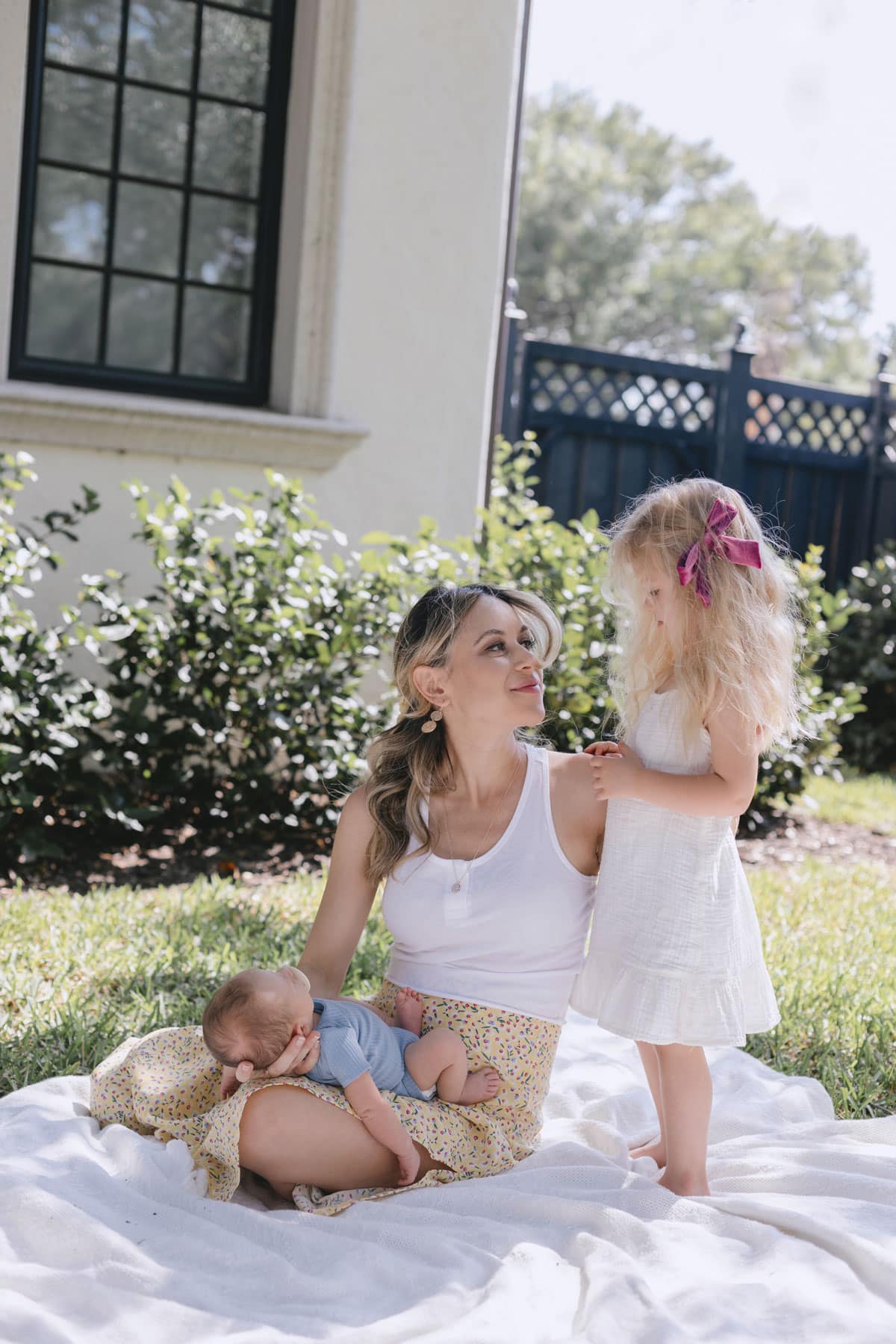 I hope your Mother's Day is filled with lots of love—and maybe even a nap if you're lucky 😉 We're working on finishing Esmé's big girl room, plus a new DIY project over the next couple weeks. You can follow along in my Instagram stories or stay tuned for the next post!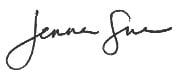 Looking for more gift ideas? Check out these past guides: