Make sure to catch Part One here first if you missed it!
Happy December, and welcome to Part Two of our Holiday Home Tour…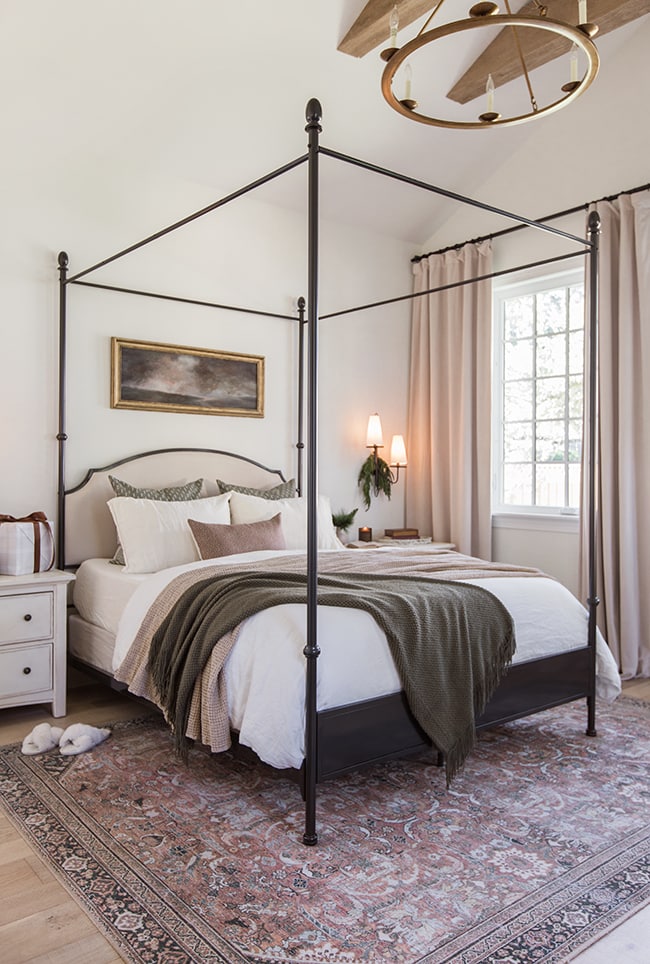 Today I'm opening the doors to our bedroom, three bathrooms and playroom.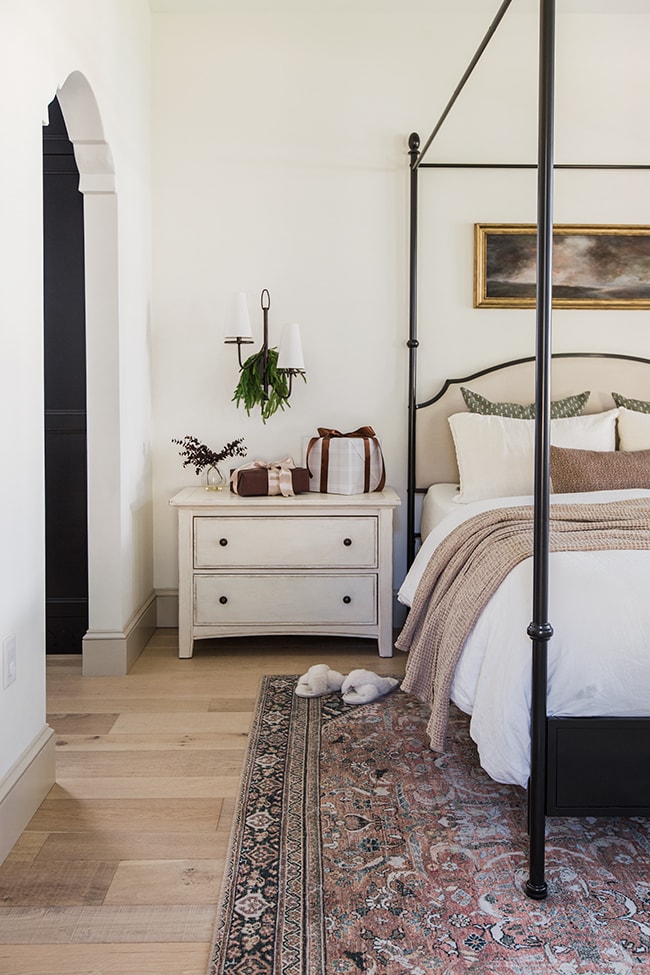 Truth be told I haven't changed a single thing in this room since completing it in summer 2020.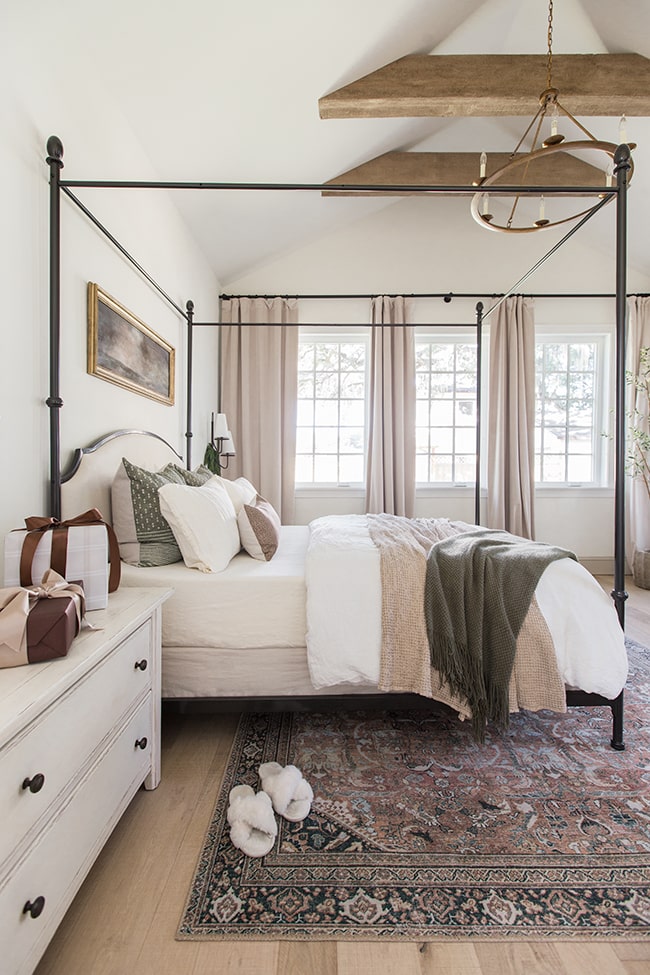 Around the holidays, I like to add a touch of greenery (last year it was a garland on the headboard, this year it's light swags).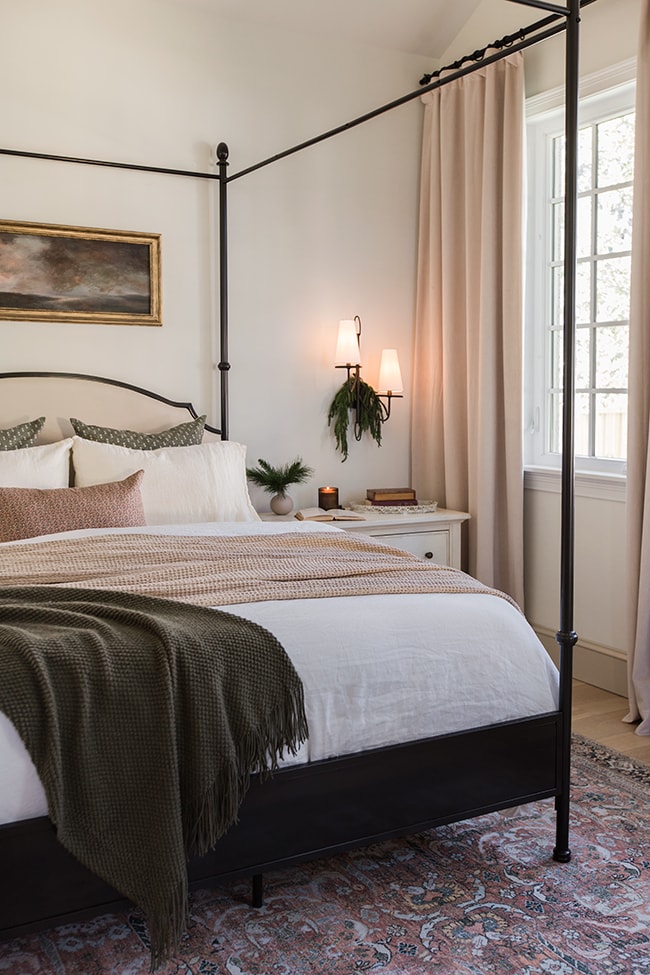 I also brought in my favorite green knit throw. I just love the texture of this thing. Speaking of texture—linen bedding is where it's at and I'm officially hooked.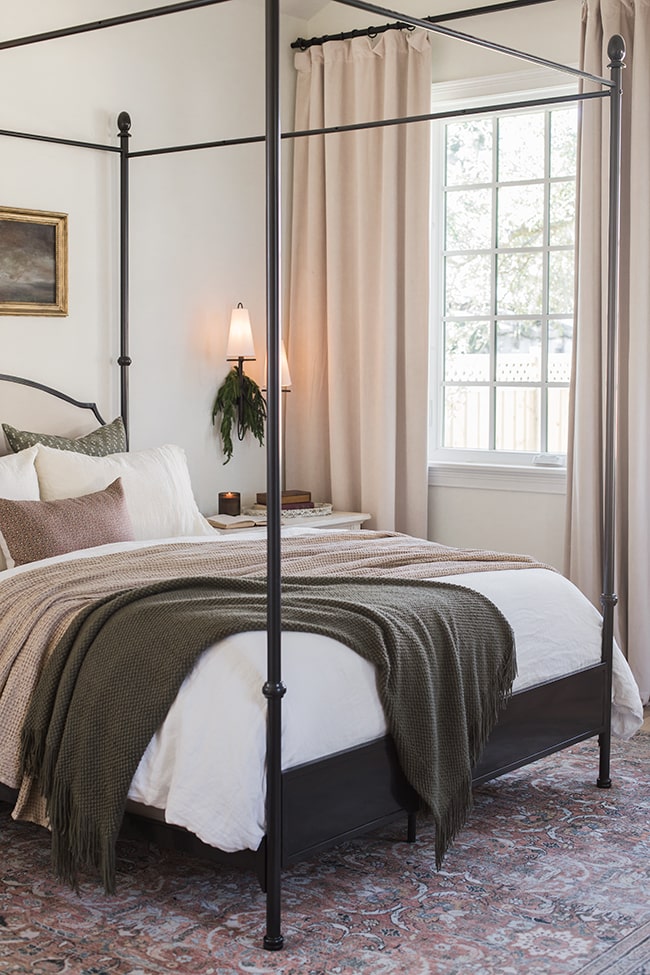 I'm often asked on Instagram where the painting above our bed is from—it was an upcycled glass frame and one of my favorite DIYs of all time. Learn more about how I did it here!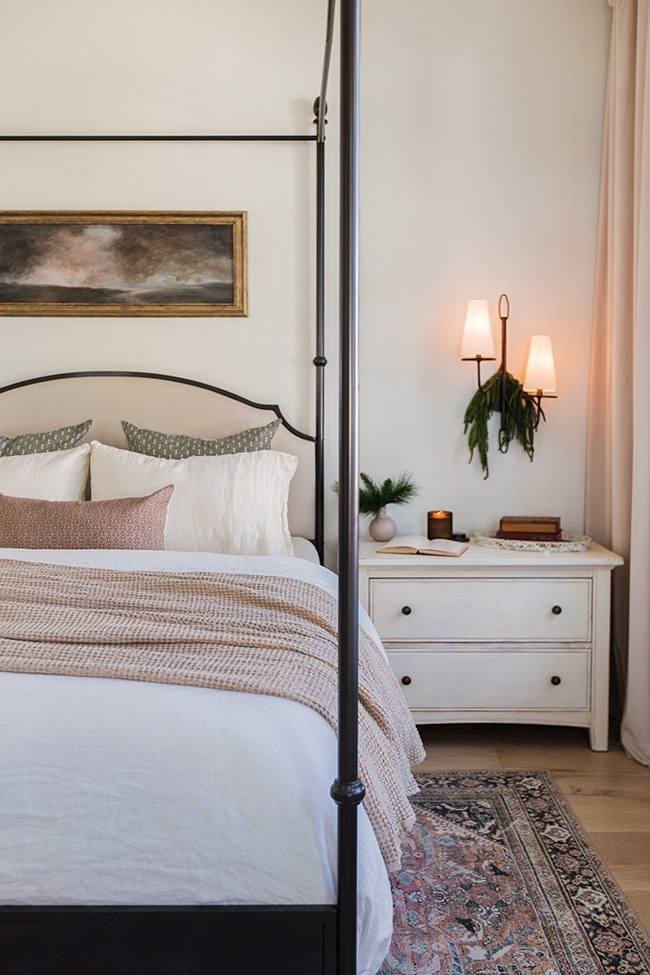 Of course I had to recreate this shot of Esmé on the bed from last year and the year before…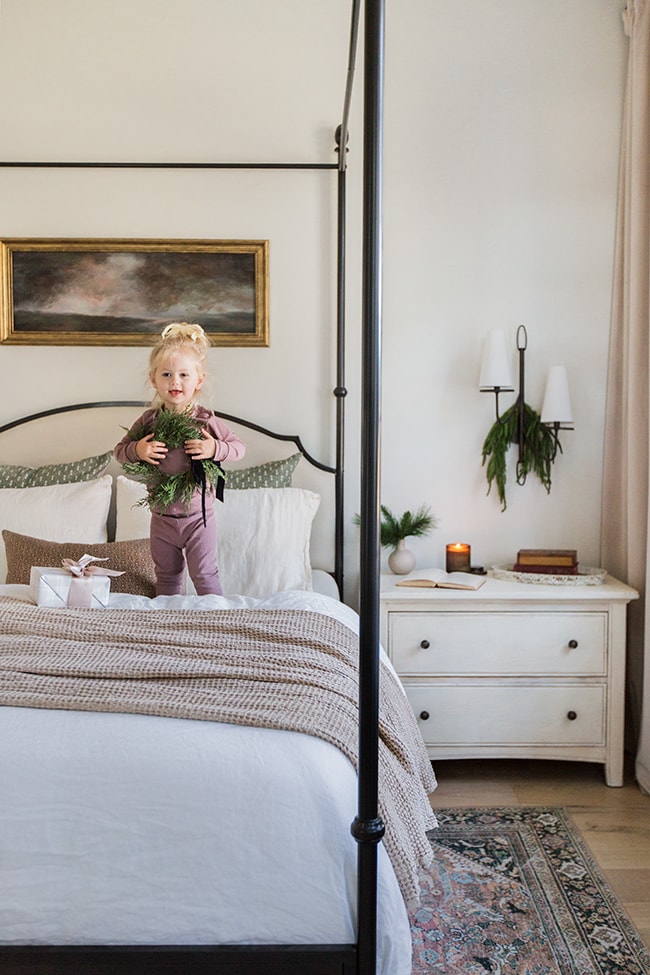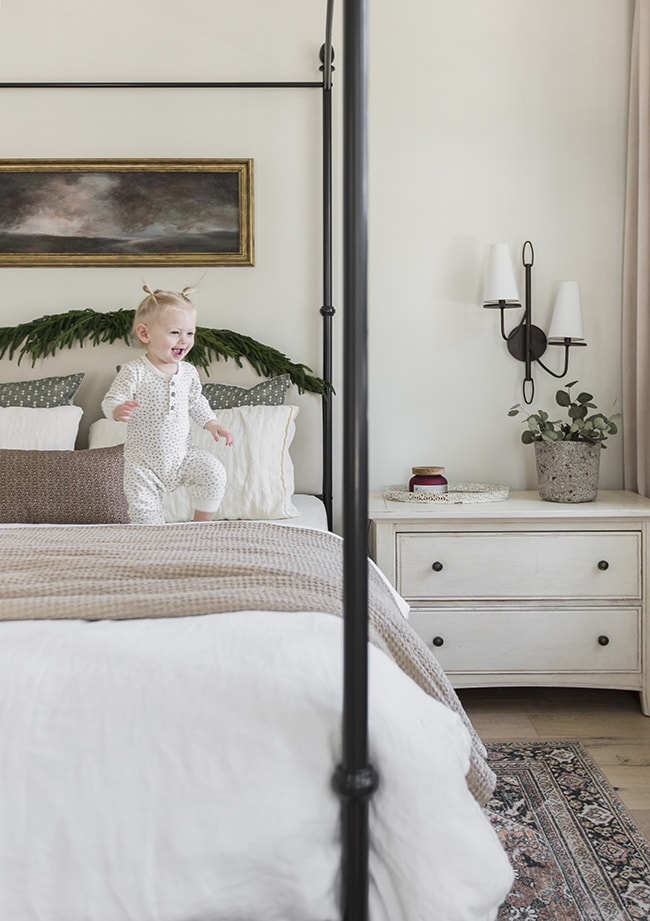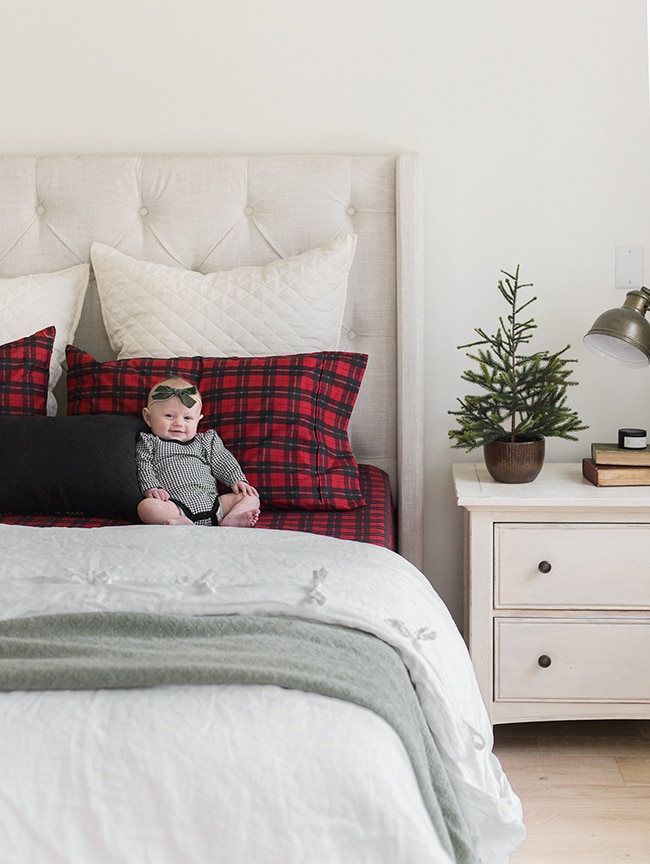 My photo ops were much more limited this year with a fast-moving toddler on the run. I'll take what I can get!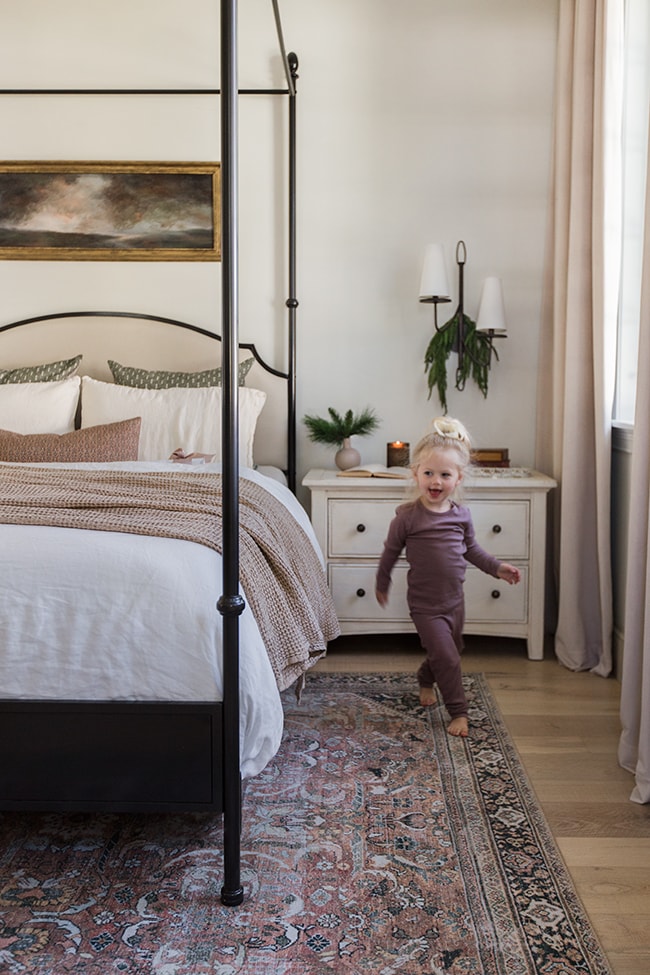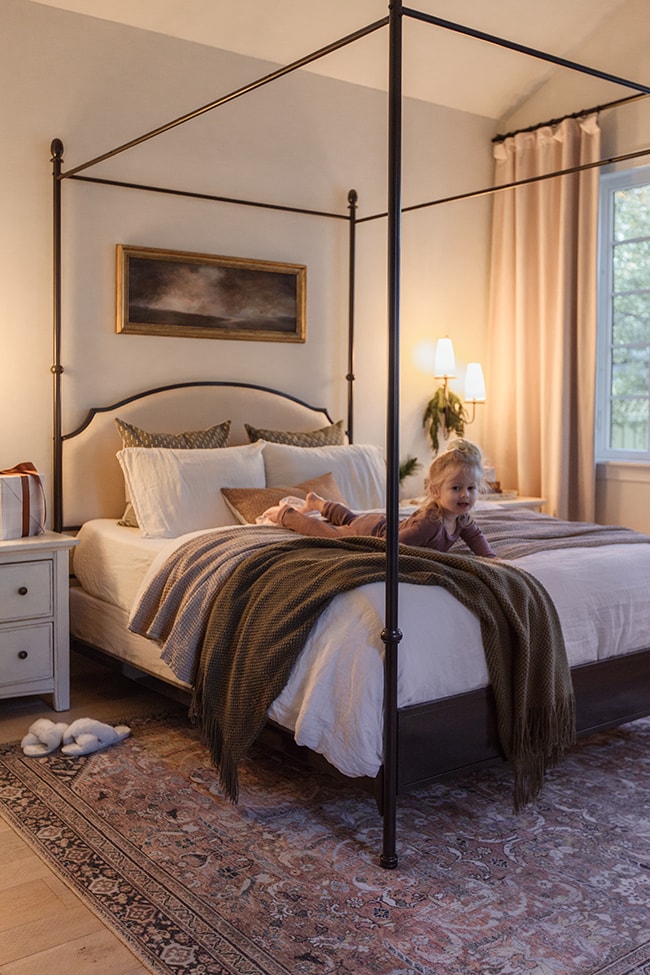 Just off the bedroom is the latest completed room of the house… our closet!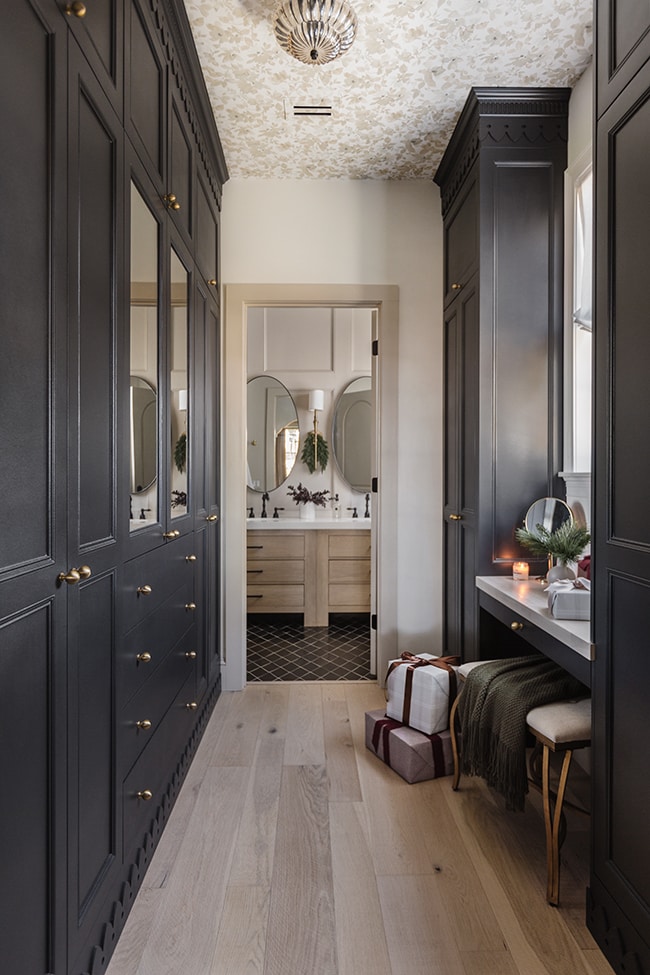 It has been an absolute dream having an organized closet. I can't tell you how satisfying it feels to have a spot for everything after years of living out of boxes and baskets. Money may not buy happiness, but organization sure does! 😉
Just beyond the closet is our primary bathroom.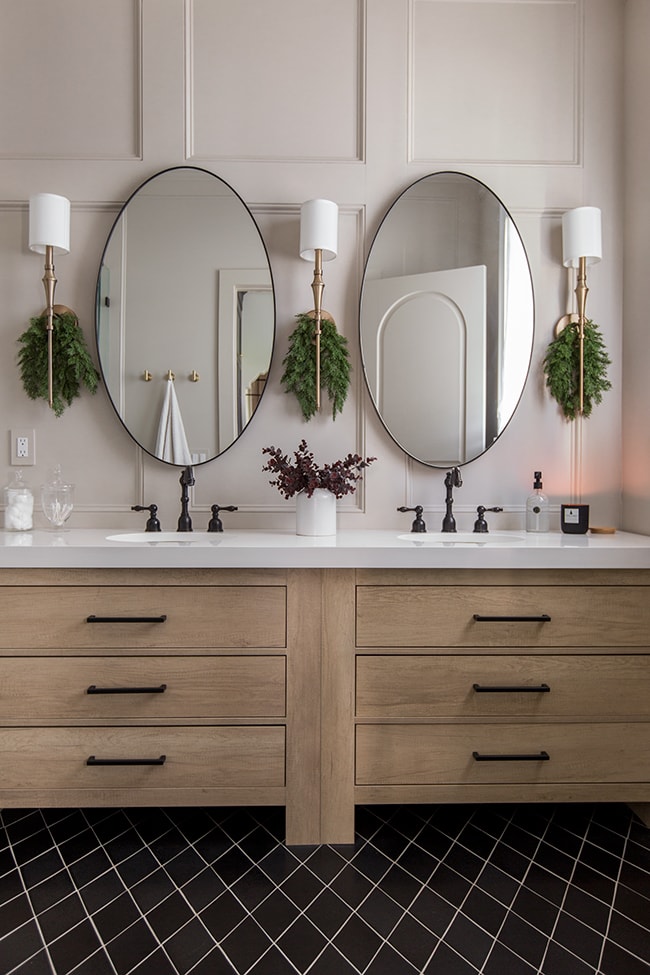 This year I made light swags (no surprise!) from the garlands that were on the mirrors last year.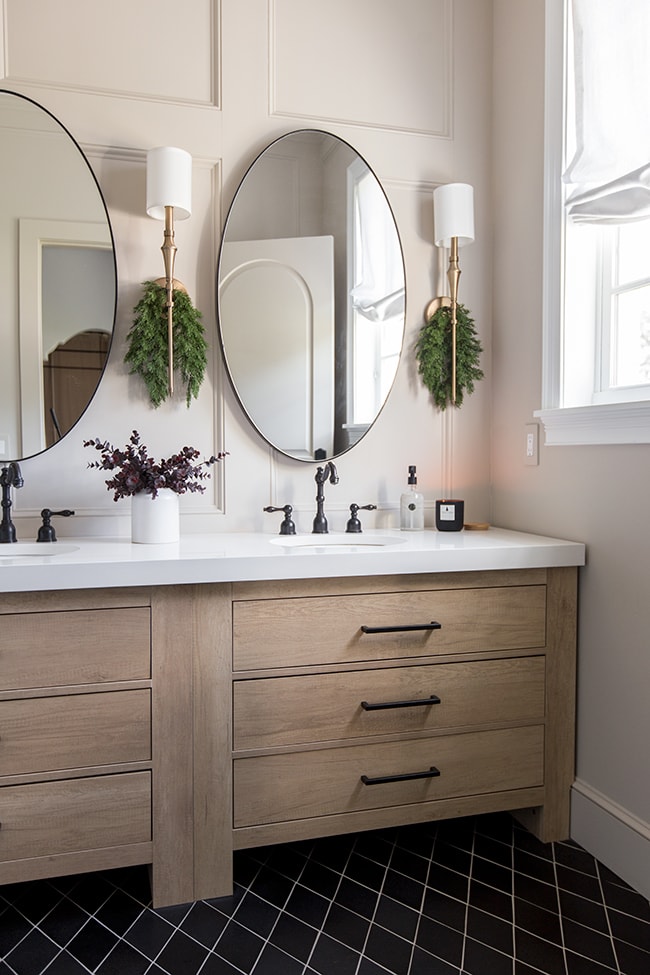 I also added burgundy eucalyptus in a vase and the yummiest holiday candle.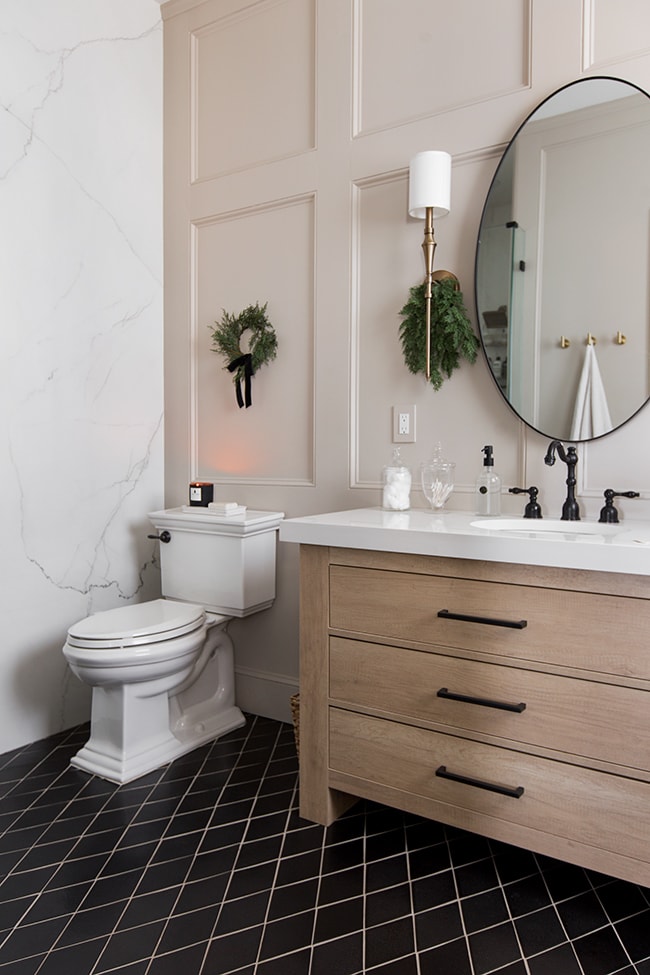 And last but not least, a cute mini wreath on the wall (no longer sold). By the way, if you still don't have a bidet… do your bum a favor and get one stat!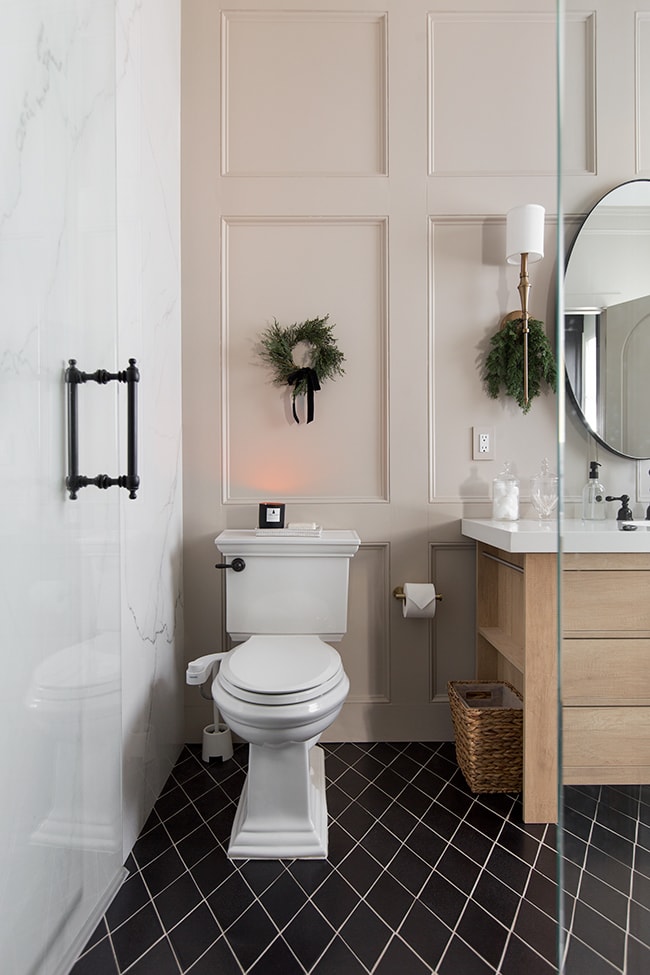 While we're talking potty's, let's check out our powder bath: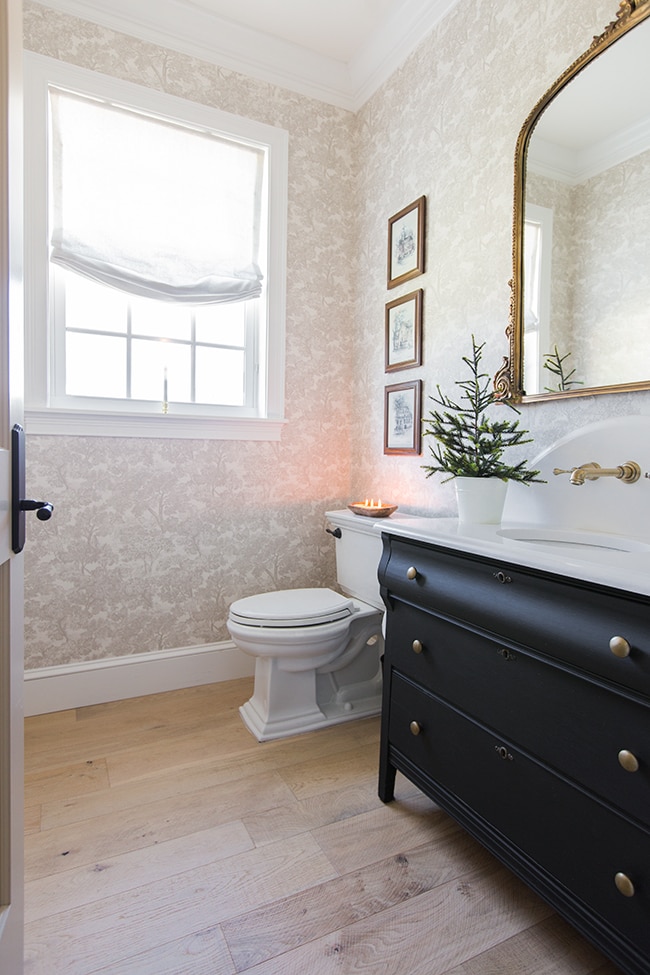 I bought the same toilets for all of our bathrooms because they're just so pretty and worth every penny.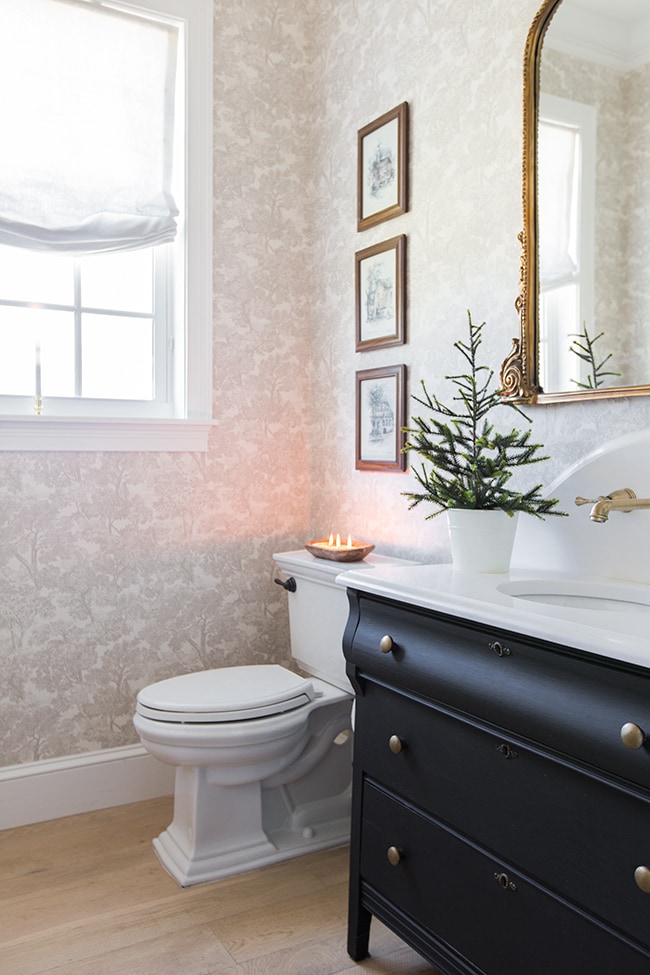 I also upgraded the tank levers to oil rubbed bronze and antique bronze, and these might be the best $17 ever spent.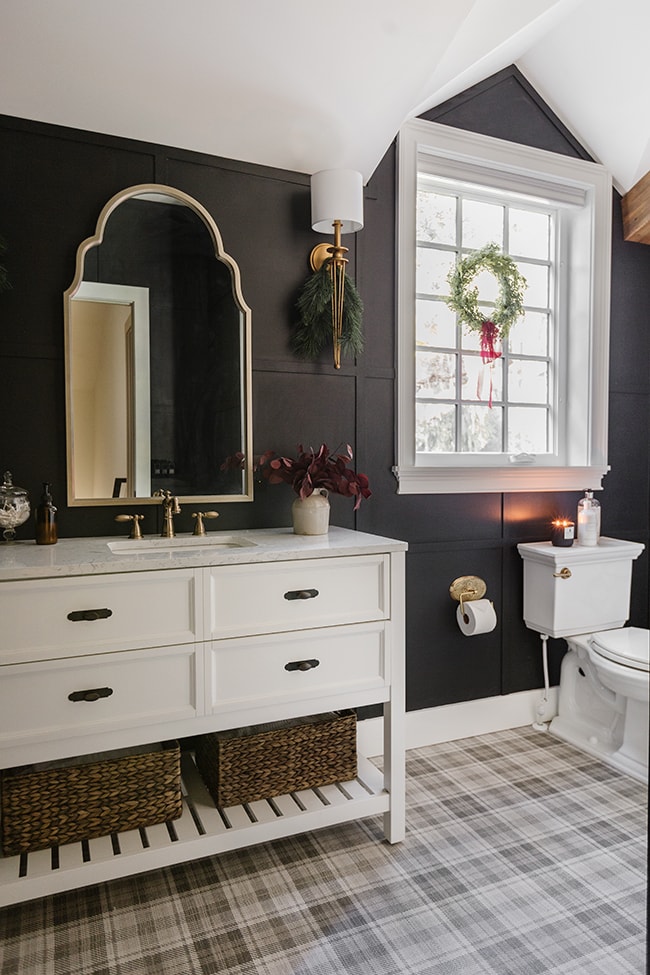 The guest bathroom also has, you guessed it, light swags, a wreath and burgundy accents.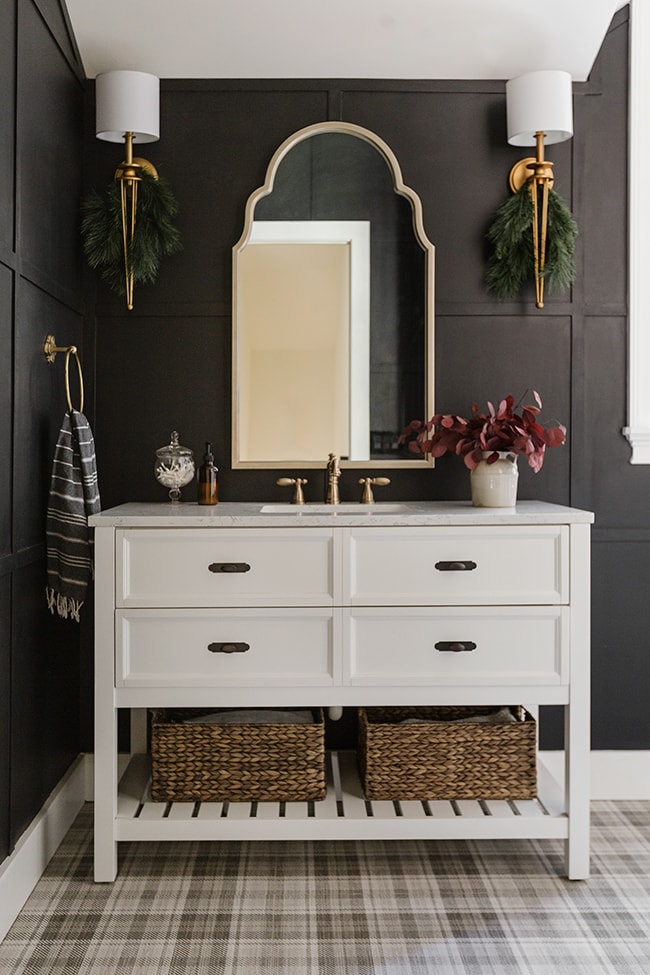 Bathrooms are always fun to decorate for the holidays—they just need a few small touches to feel festive.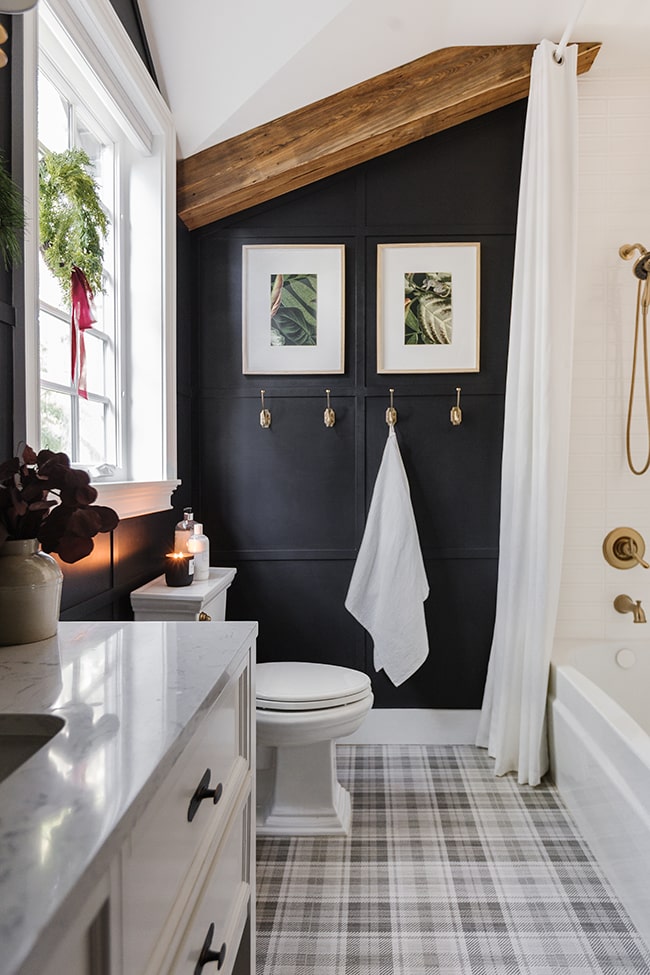 Next door to our guest bathroom upstairs is the playroom…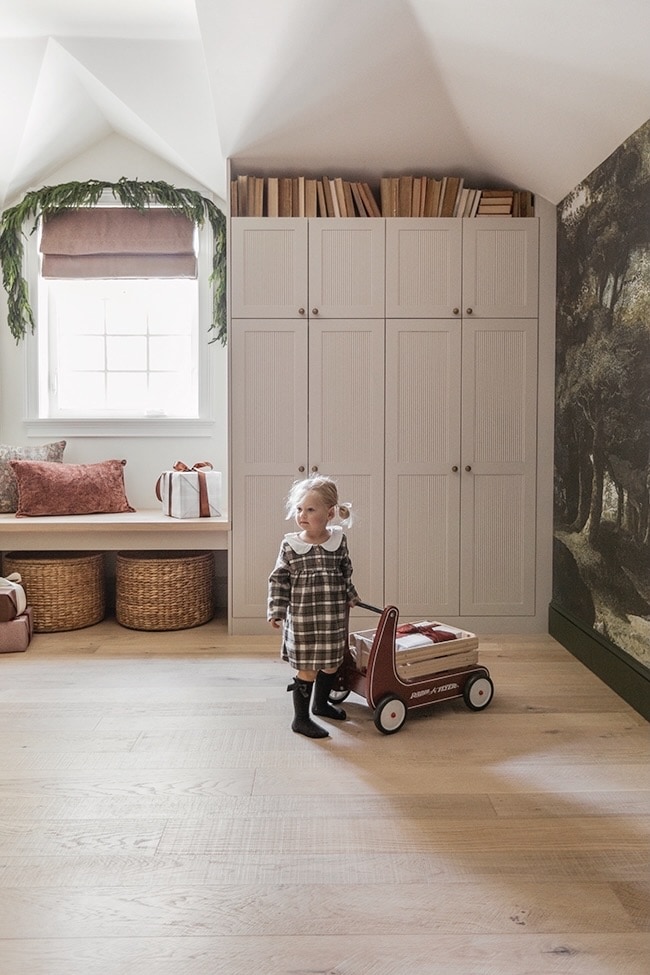 It has been almost a year since we transformed this space. Who remembers this room reveal?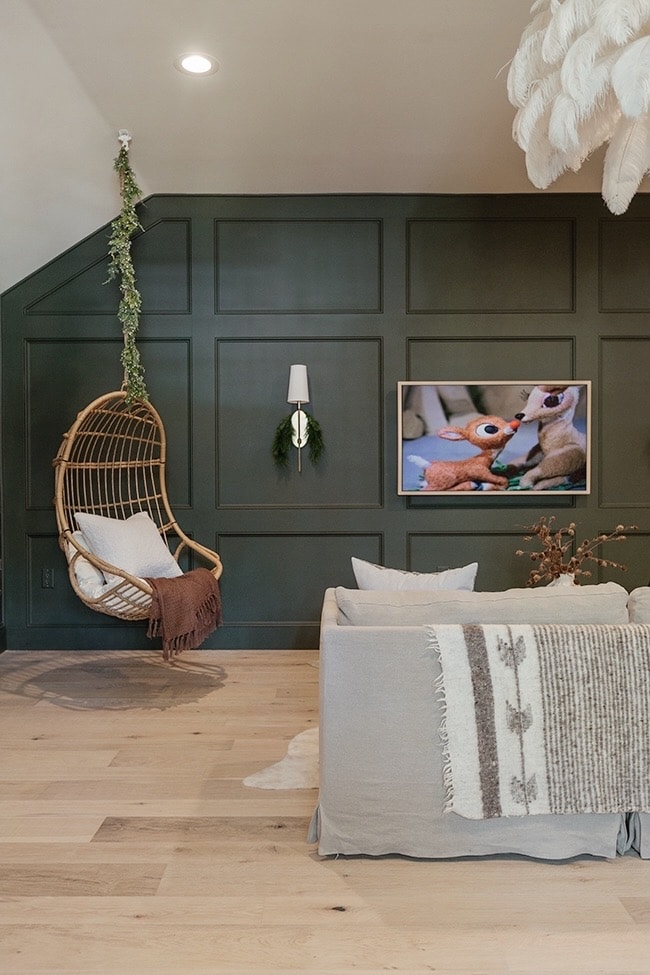 A whole lot of love went into this room, and it was all worth it to enjoy it with our girl.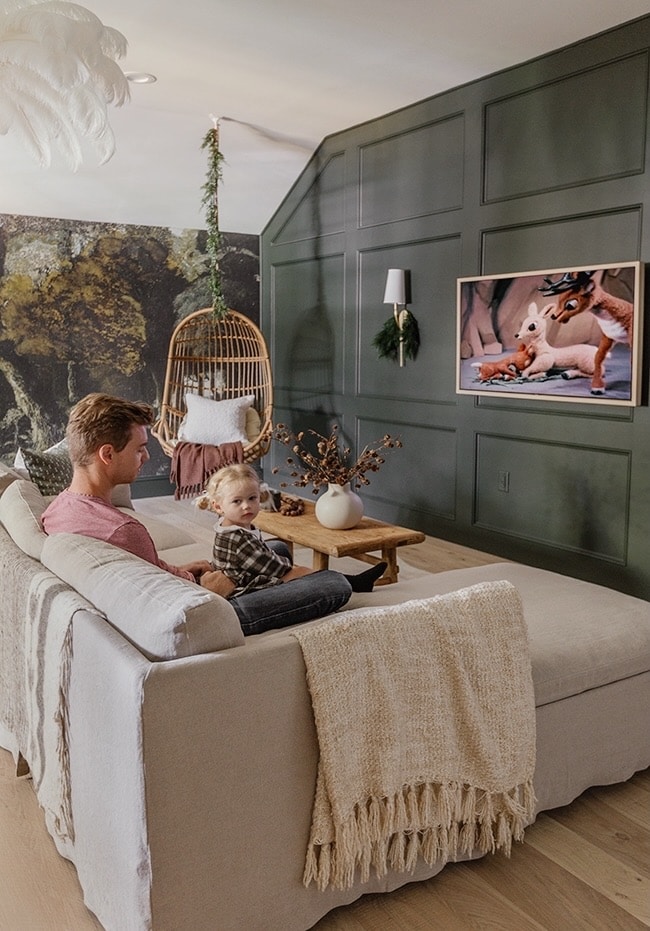 The green wall and forest mural are pretty festive by themselves…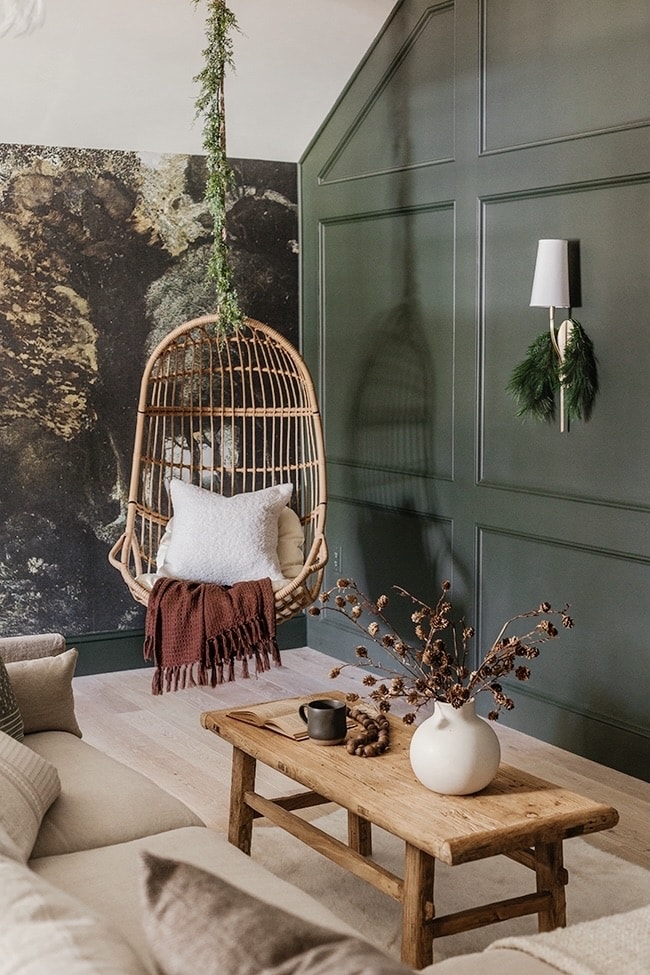 But a few more garlands and swags are always welcome for the holidays 🙂
And that concludes our 2021 holiday home tour!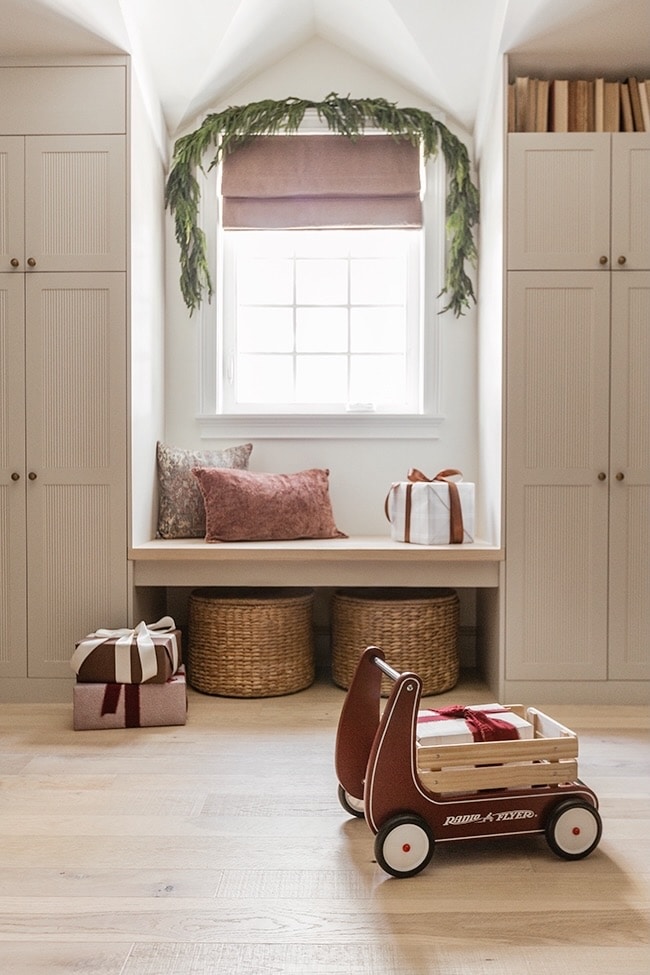 I hope you've enjoyed seeing each of our rooms this year and found some inspiration along the way. We are grateful for each and every one of you for stopping by!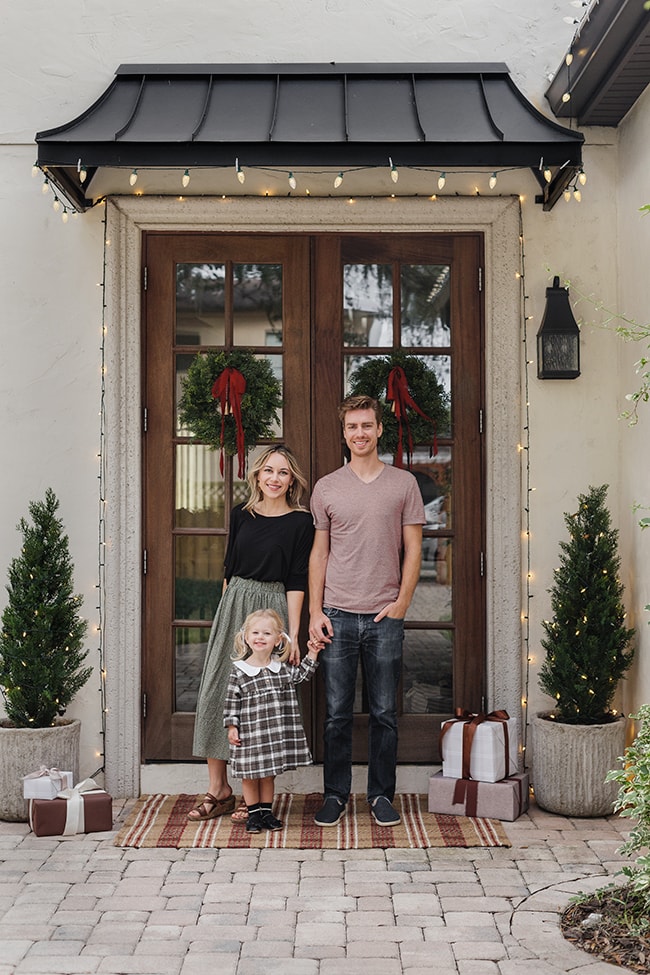 Merry Christmas from the LeBlancs,