It's the most wonderful tiiiiime of the year 🎶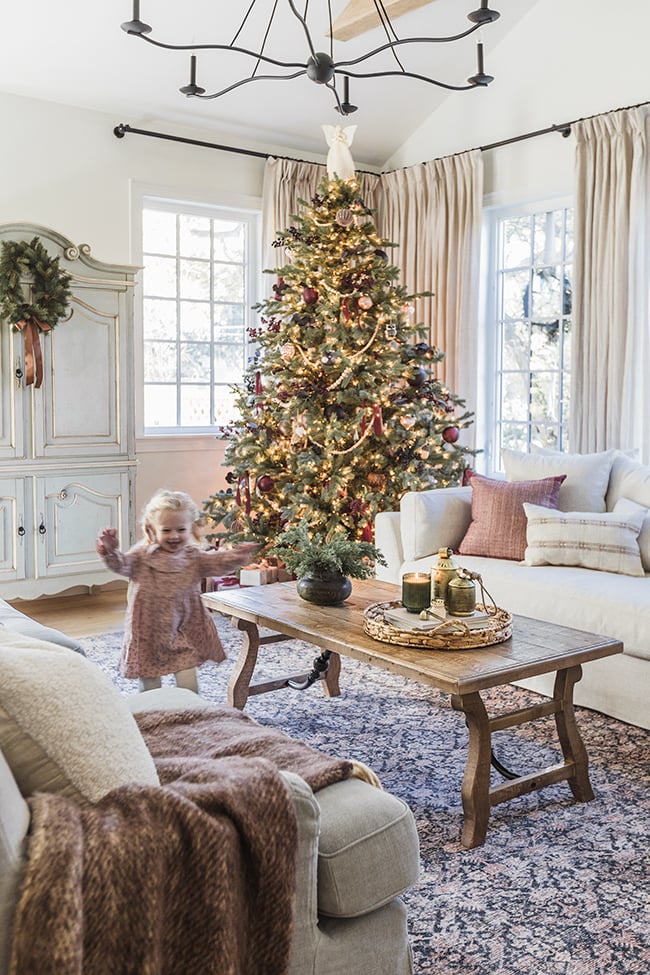 Welcome to our annual holiday home tour (my favorite of the year!)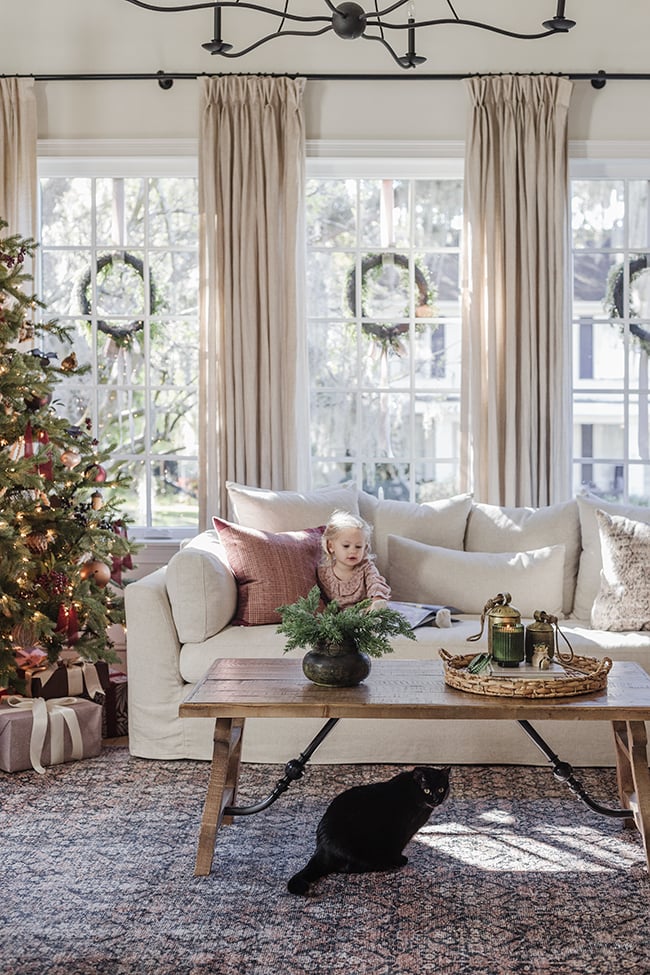 This is also the biggest tour of the year, I always split it into 2-3 posts. This year I'm breaking it into two parts, starting today with our living room, dining room and kitchen.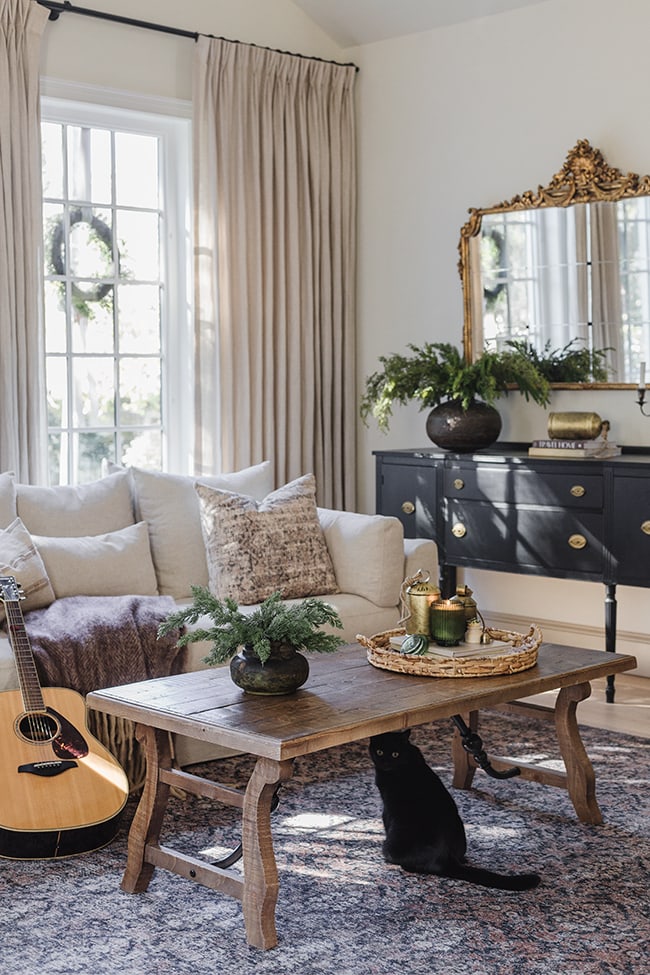 Let's begin in the living room—the heart of our home during the holidays.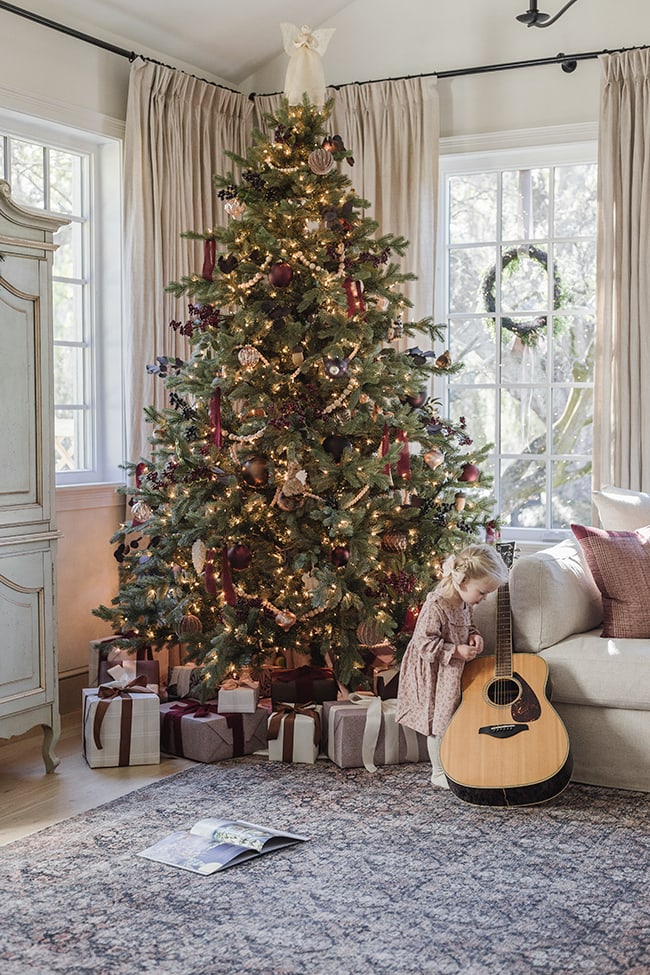 Each year I like to try a new color scheme/décor style, and this year I went with a traditional + romantic berry and bronze theme.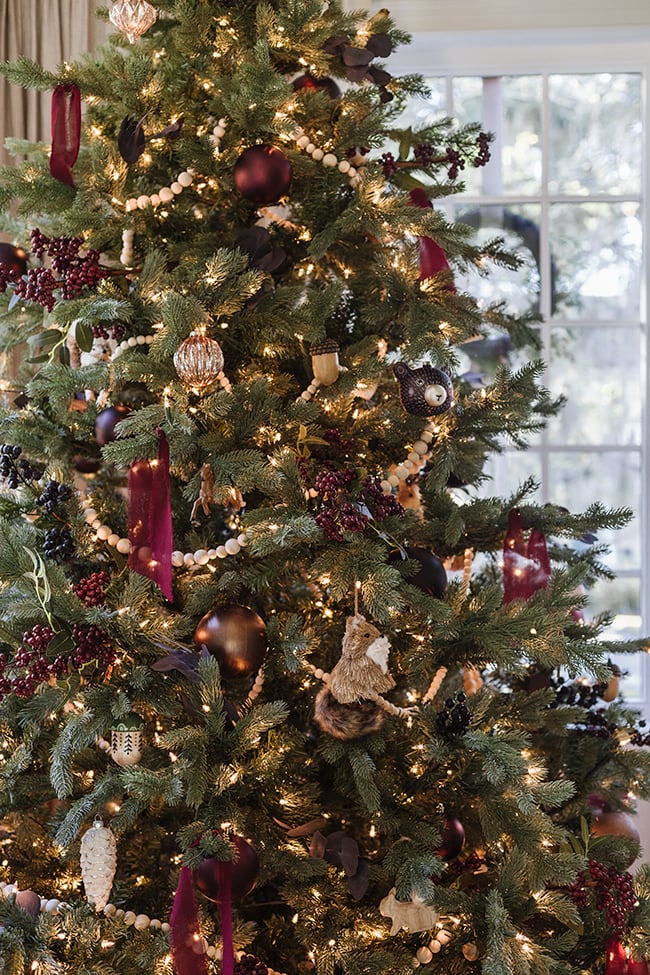 A lot of my greenery/décor was reused from previous years, but I shared a big roundup of my recent finds and purchases in this post.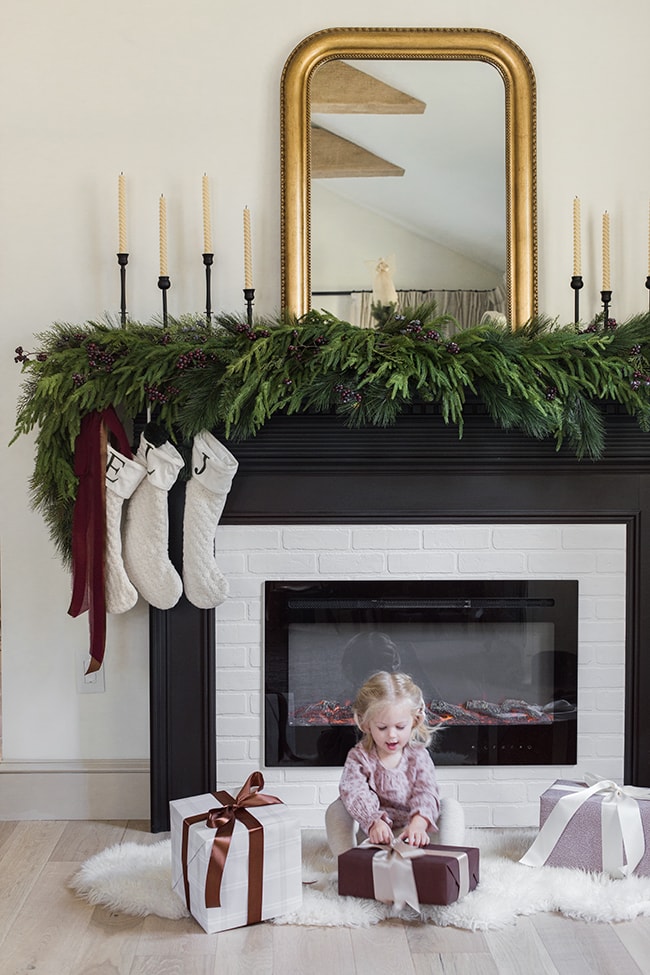 I used this handmade burgundy chiffon ribbon as the catalyst for this look—gift wrap, bows on wreaths, garlands, swags and the tree.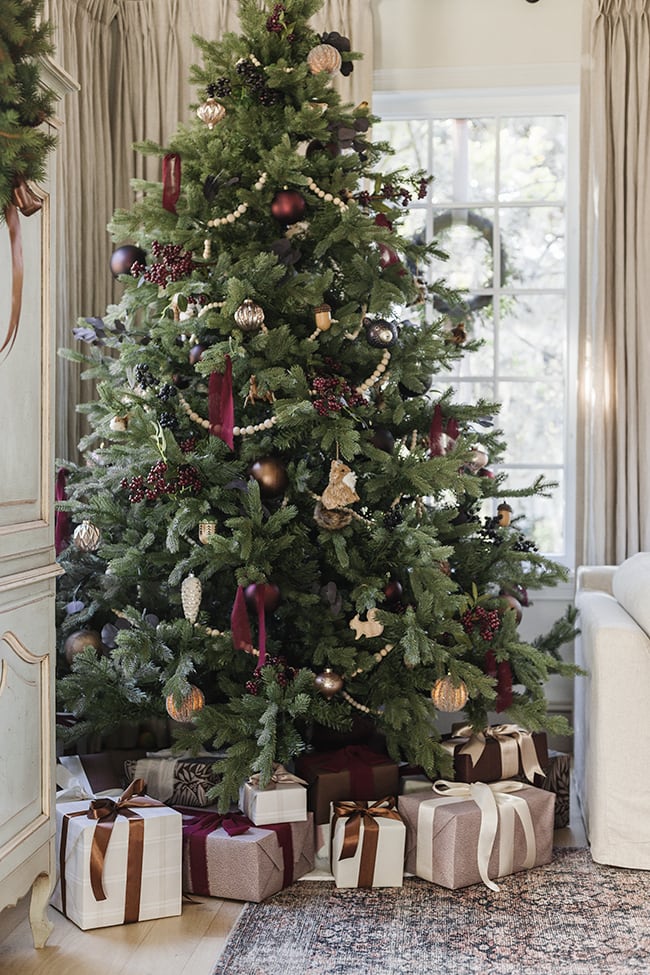 I linked to the gift wrap, ribbon, matte burgundy and mercury glass ornaments (and much more!) in the décor post.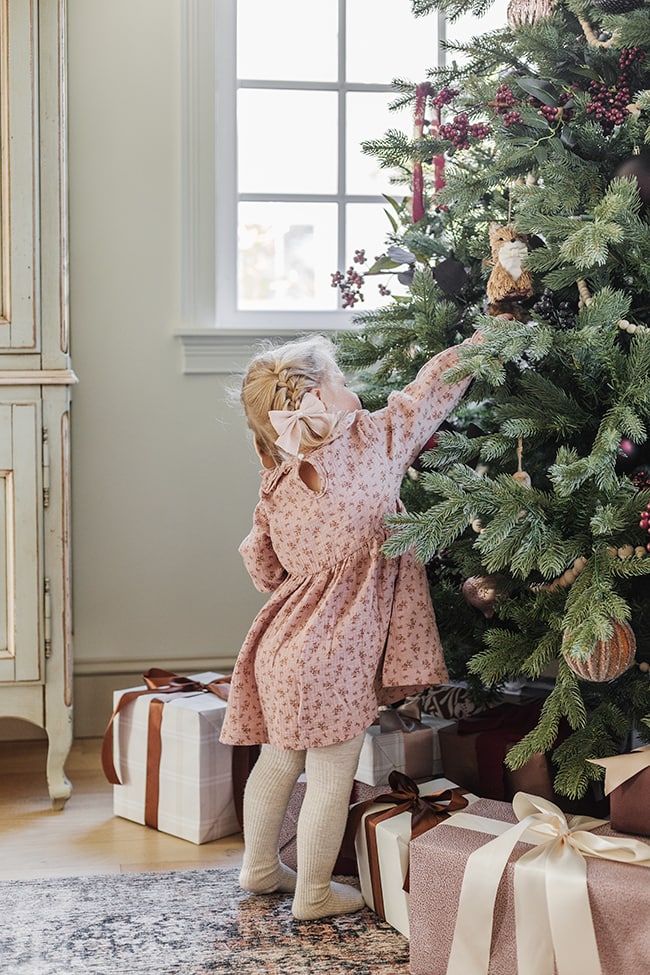 I think my favorite part of these tours has become recreating the same photos of our little one to see how she has grown over the year… honestly, last Christmas feels like yesterday.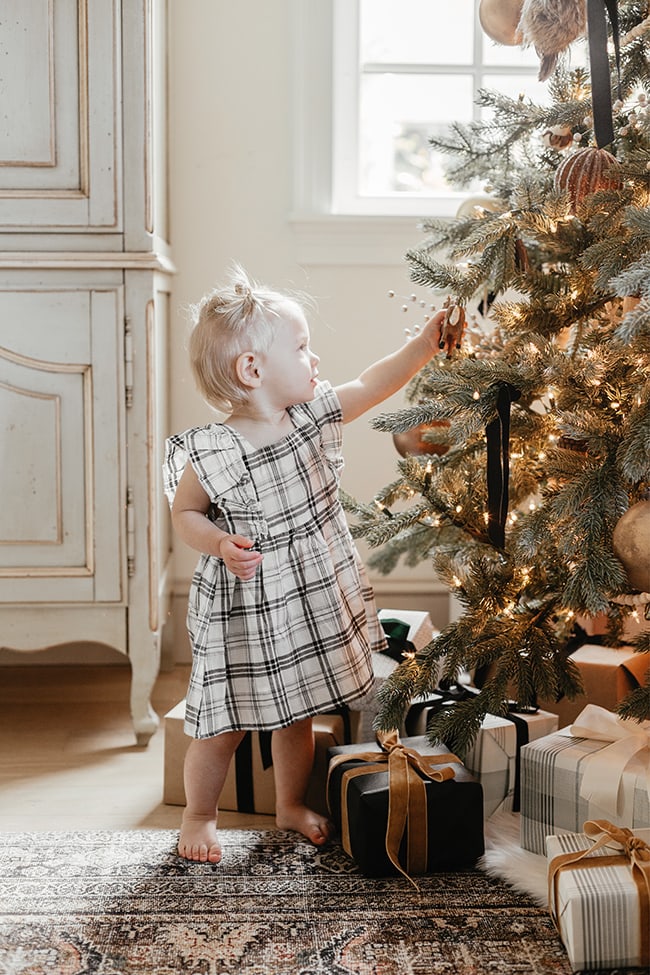 This is the first year Esmé can start to understand what's going on and get excited about Christmas. We watched the classic Rudolph the Red Nosed Reindeer with my family last night and my mama heart nearly burst watching her soak it all in.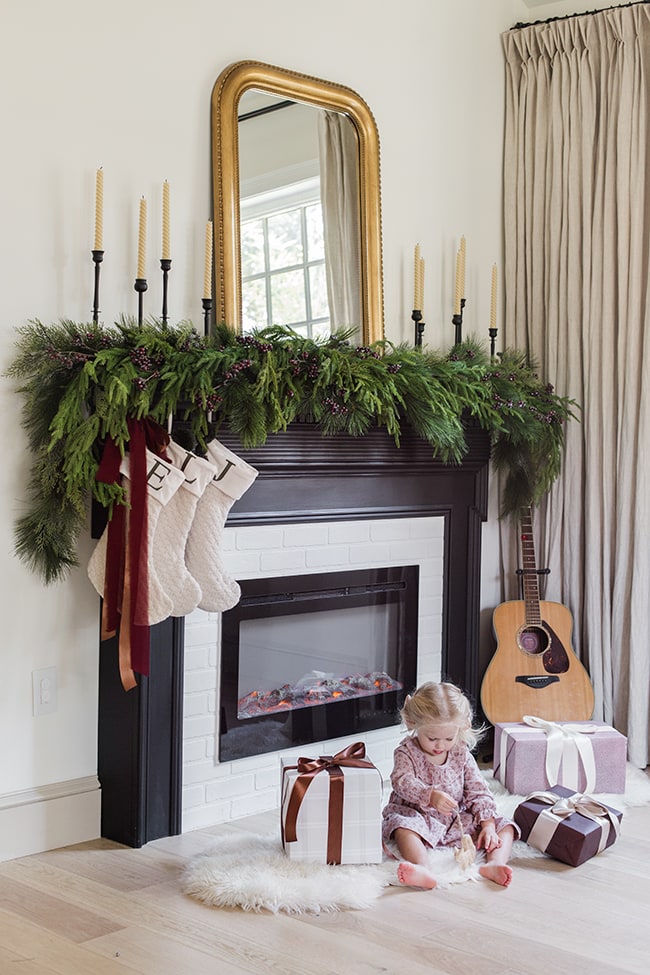 One more throwback cause I just can't help myself…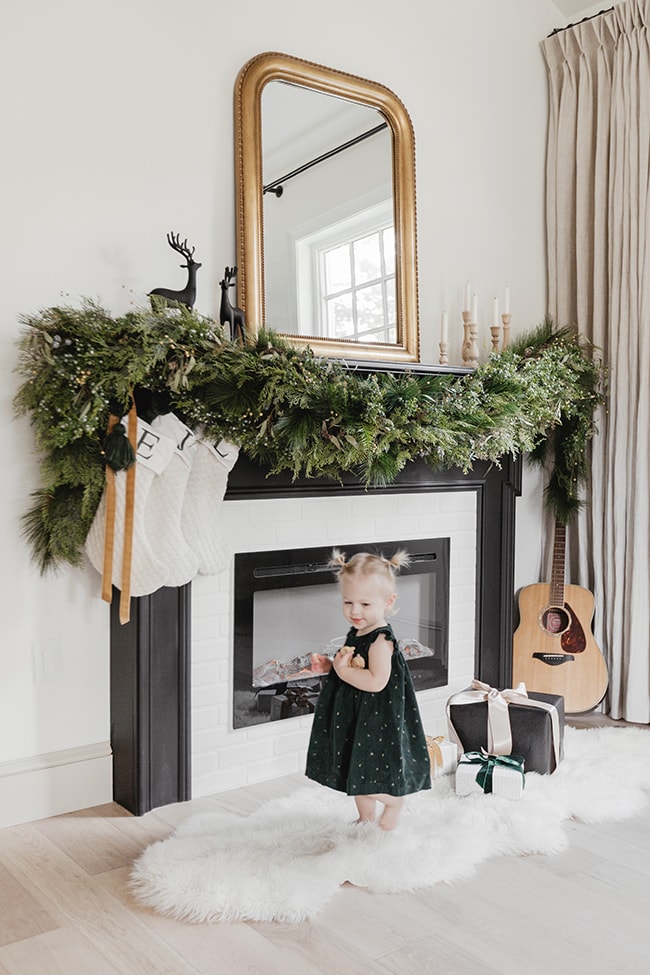 For this year's mantel, I wrapped four different garlands (from Target and Afloral, all sold out) then added extra fullness with pine stems and berries from Joanns.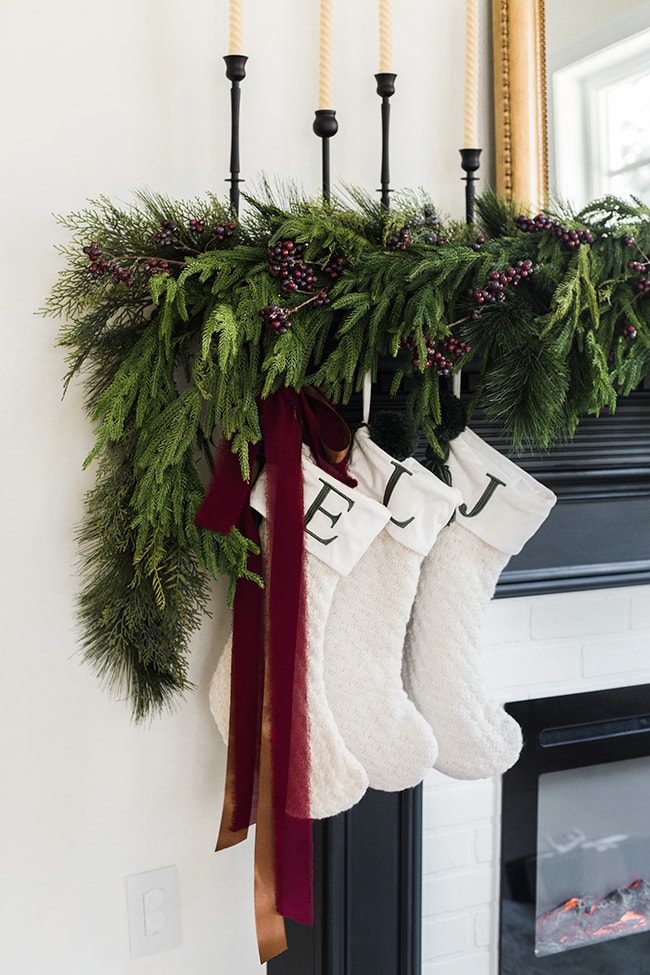 Does anyone else love the way their tree looks just as much with the lights off?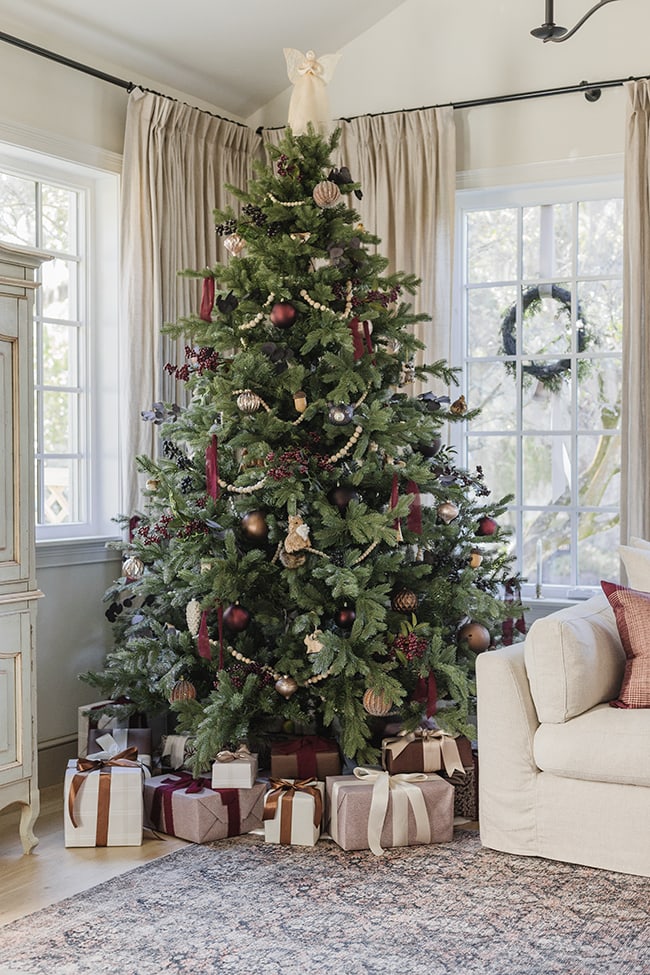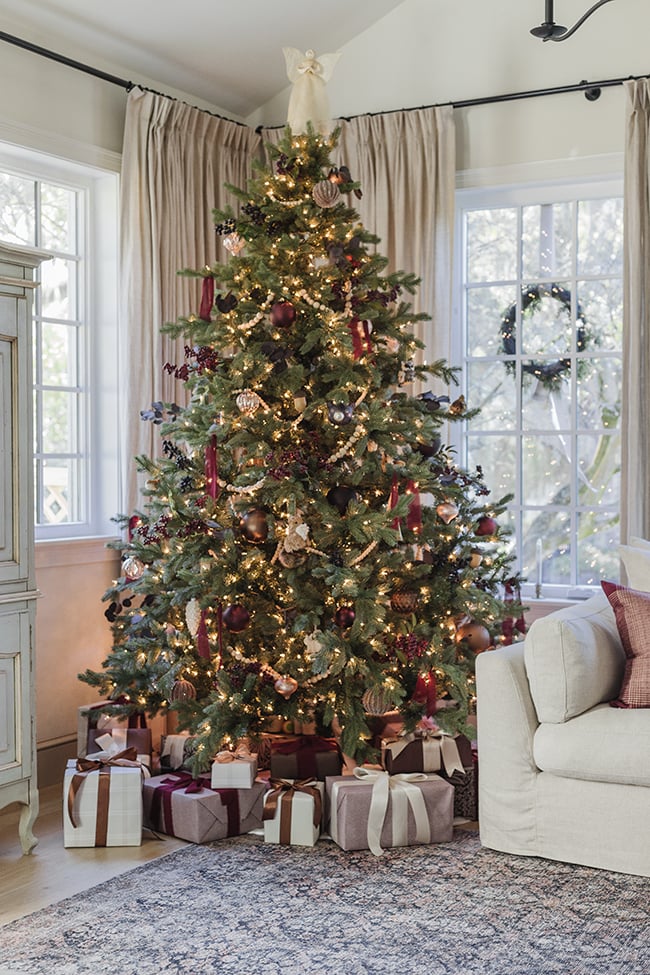 I love the glow of the lights, but I really love the simplicity and contrast of the burgundy against the green.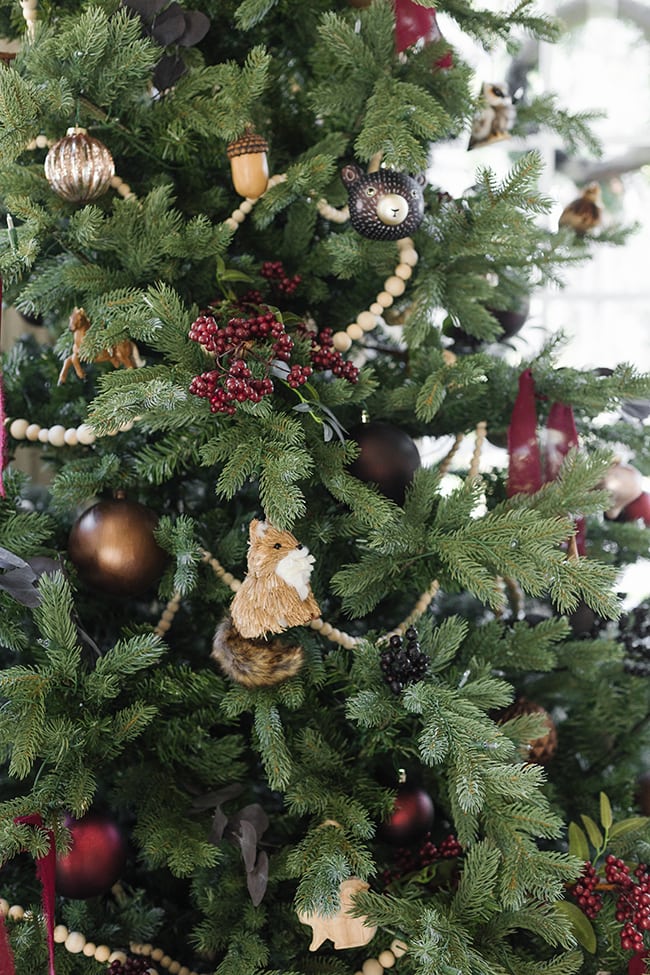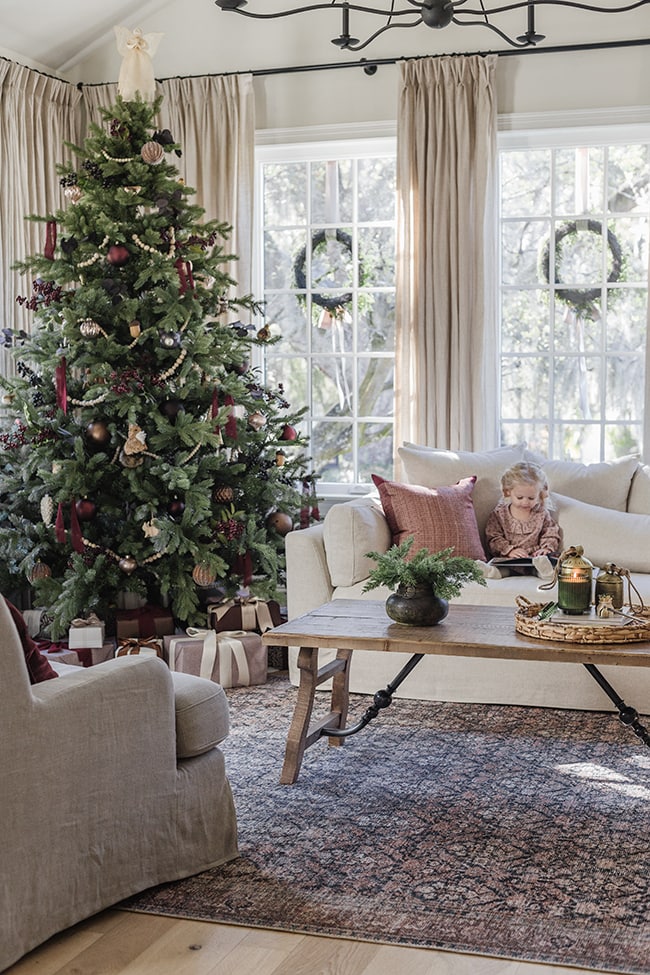 I always share way too many pictures on this tour but I just can't pick favorites.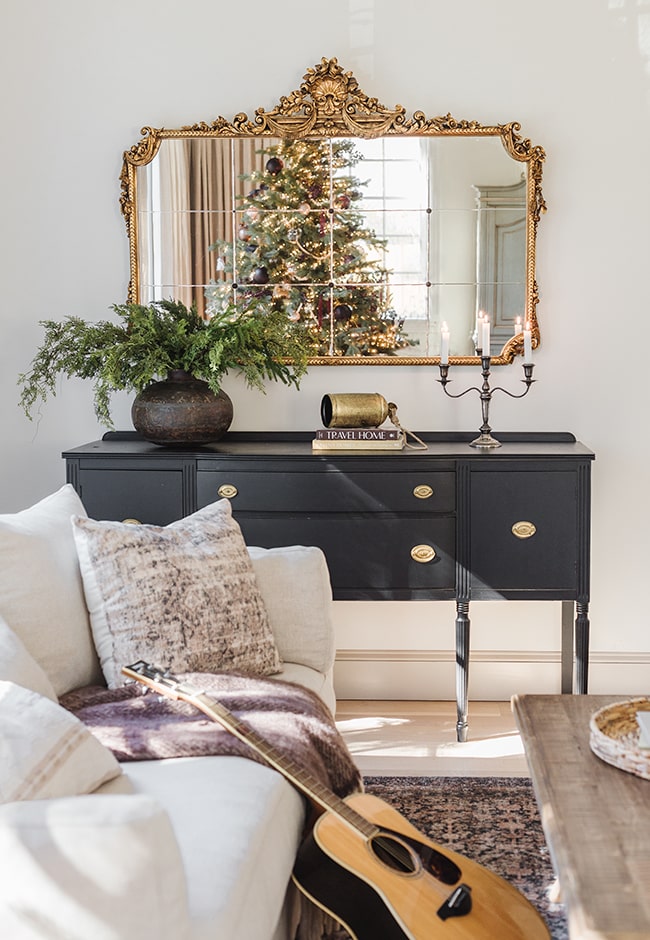 I skipped the garland on the sideboard this year and kept my metal candelabra and vase (secondhand/one of a kind) with a mix of stems from Afloral.
The large metal bell is part of a set of three (the other two are on the coffee table). These were huge sellers this year and they're now out of stock everywhere!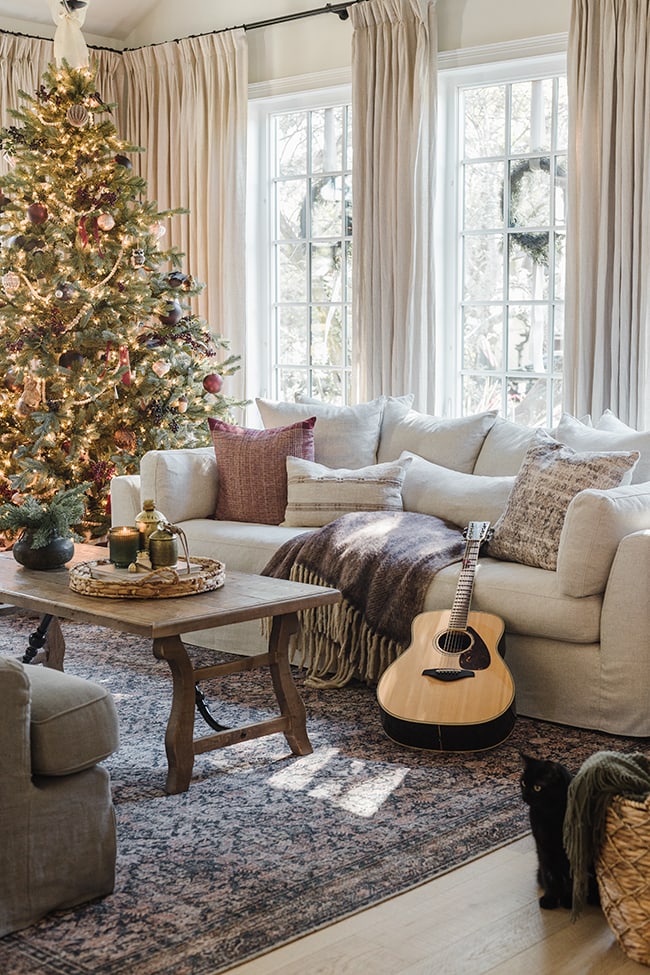 Still pinching myself that I get to be this girl's mama and share the magic of this season with her.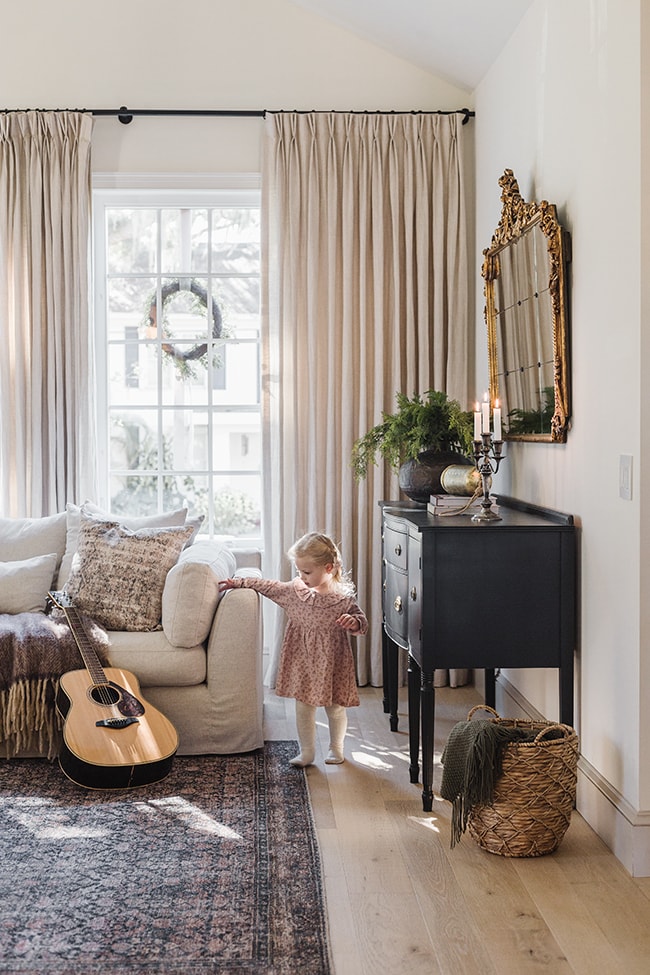 Dreams do come true 🥰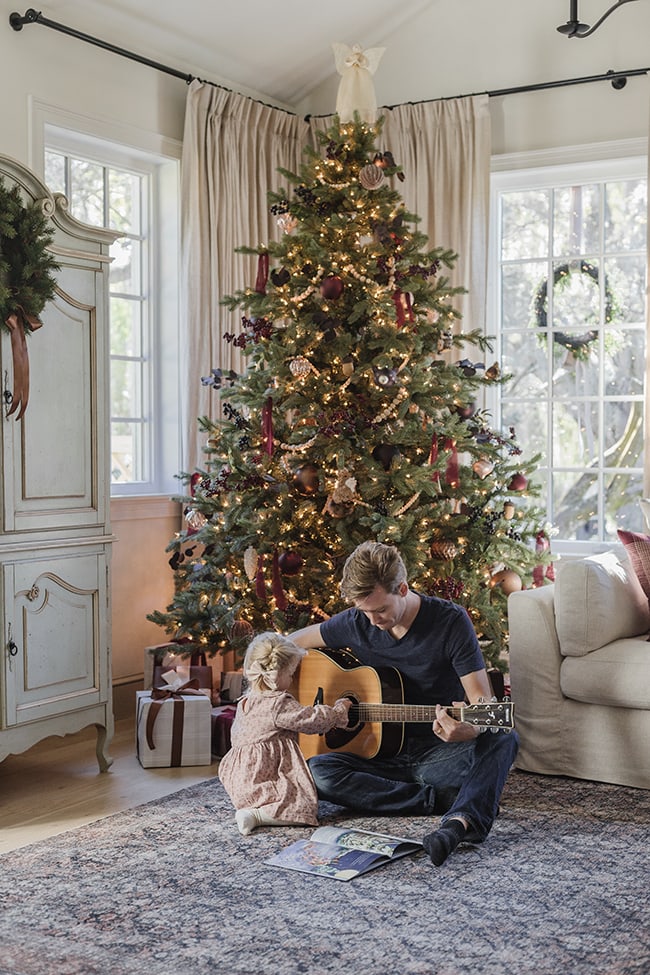 Links to all of our year-round living room sources can be found here.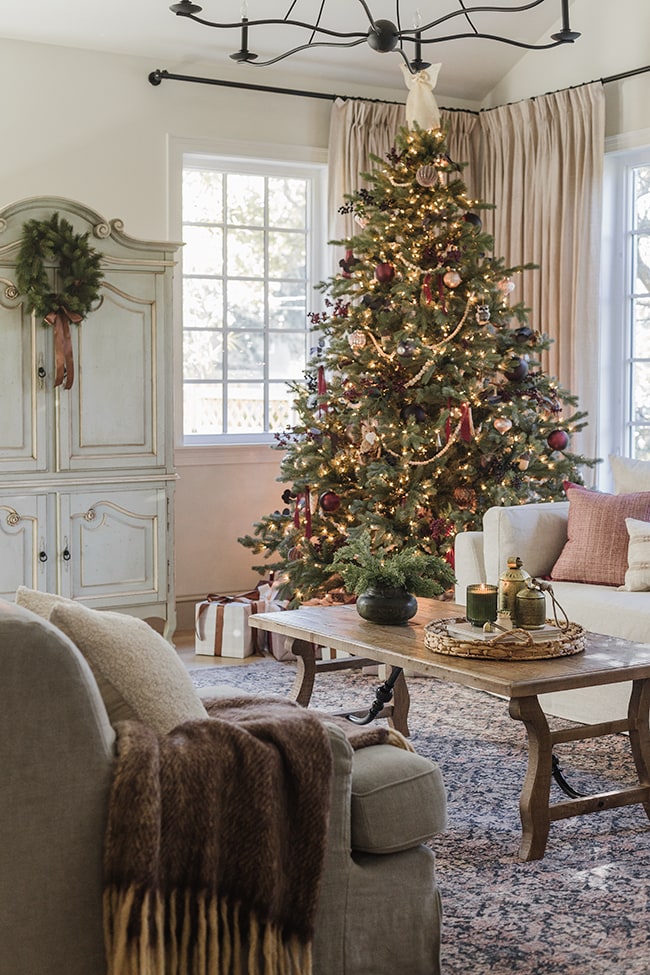 Okay—ready to move onto the next space?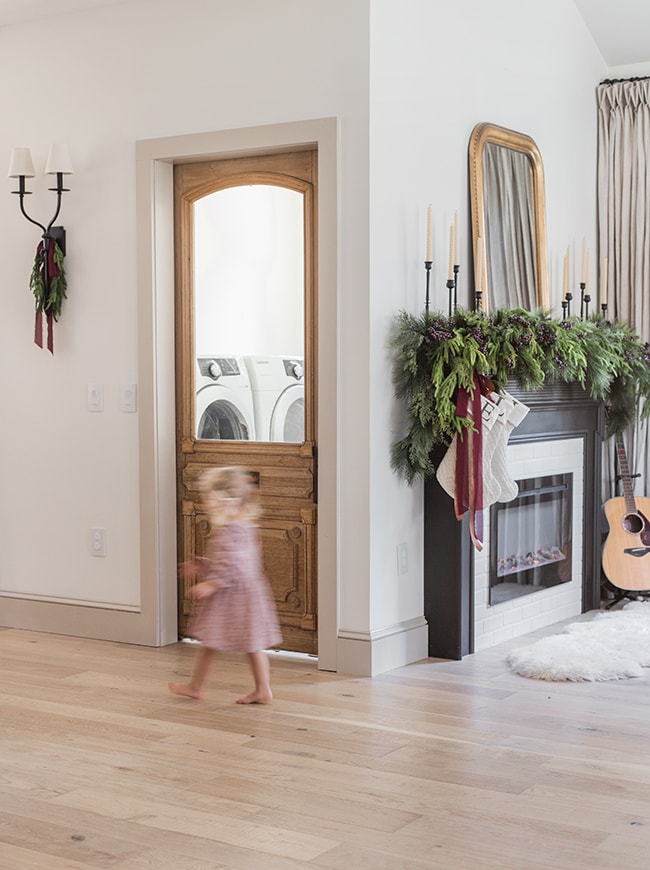 Our dining room sits right between our living room and kitchen.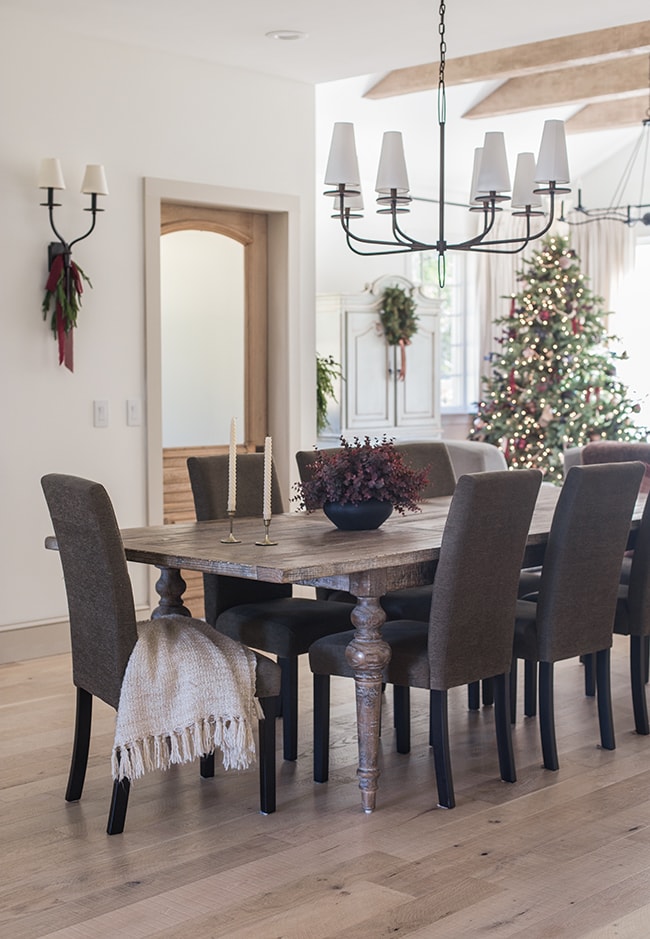 The only thing I really do to decorate in here is make swags for our lights.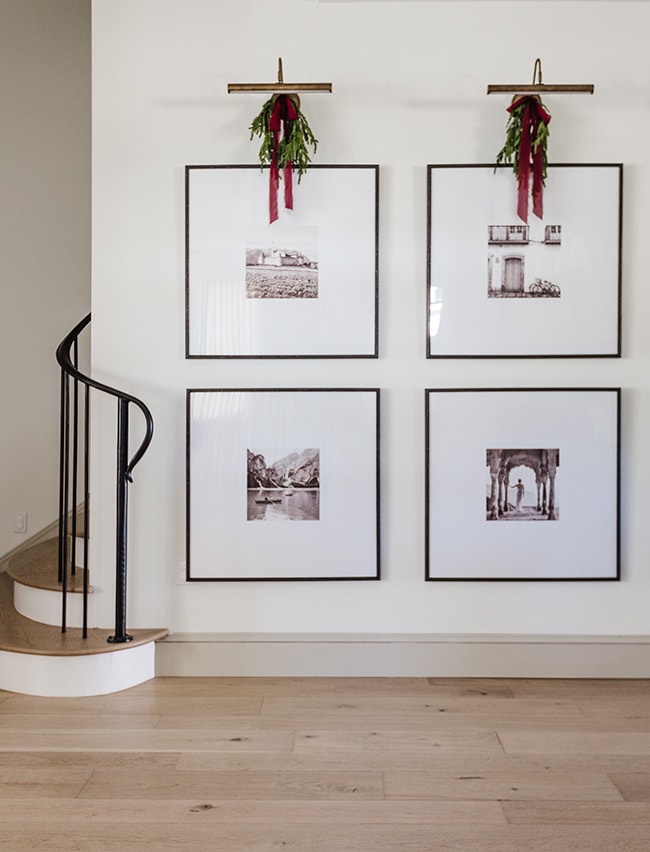 Last week I posted a Reel tutorial for these on Instagram, and I also shared them last year in this post.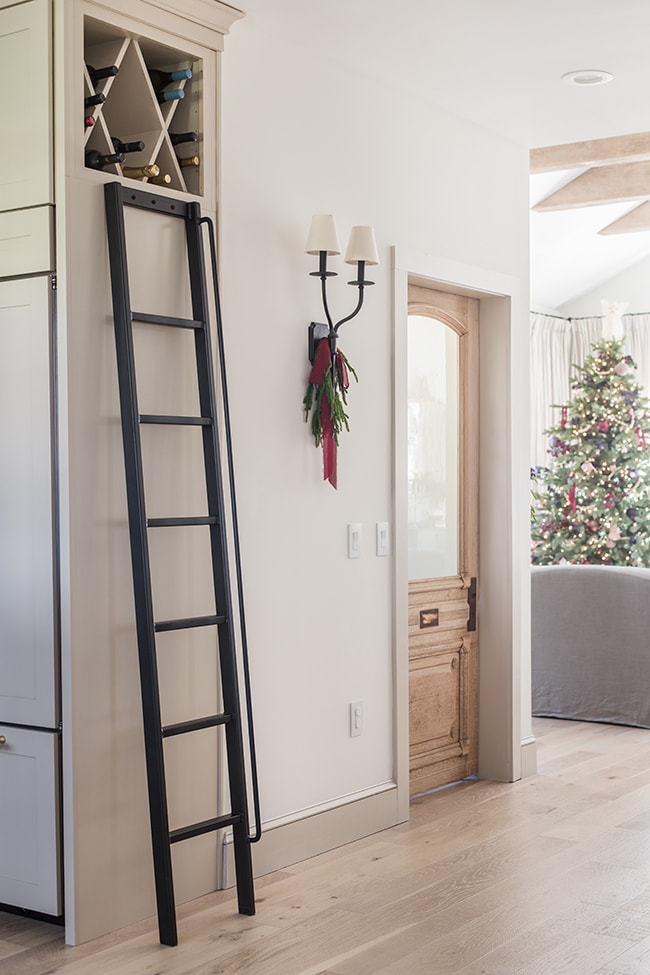 I reused the swags this year and added burgundy ribbon.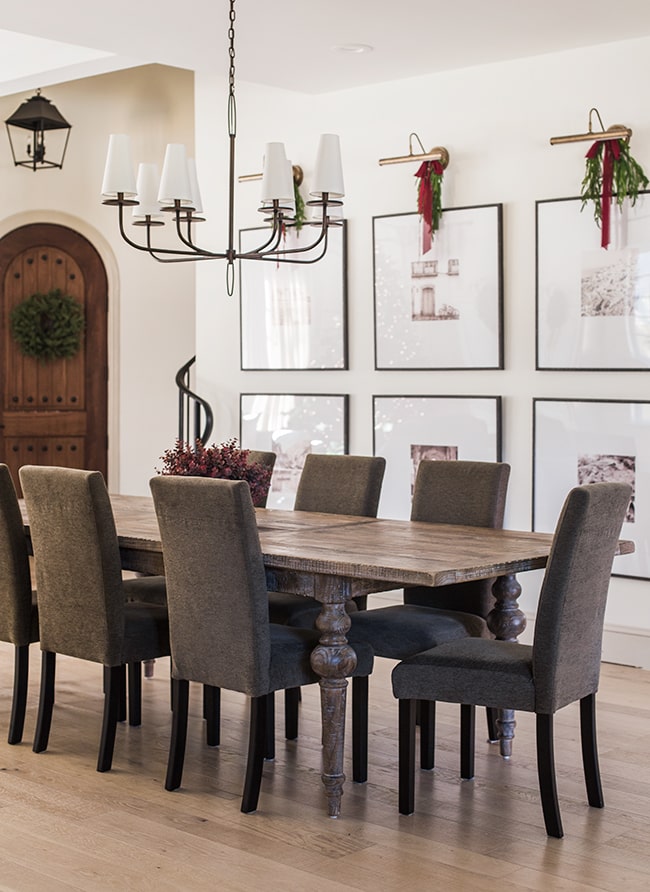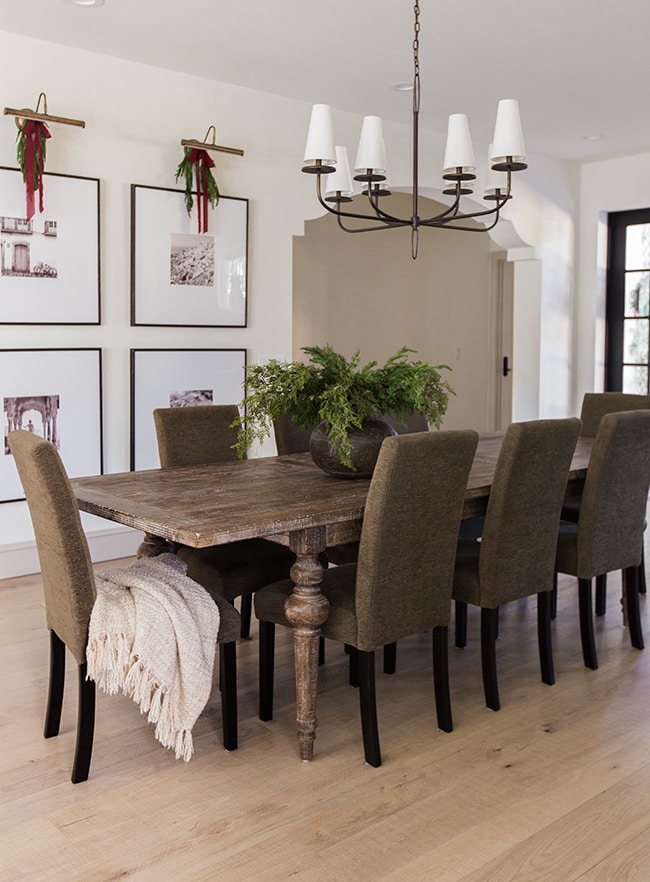 All dining room sources are linked on my Sources page.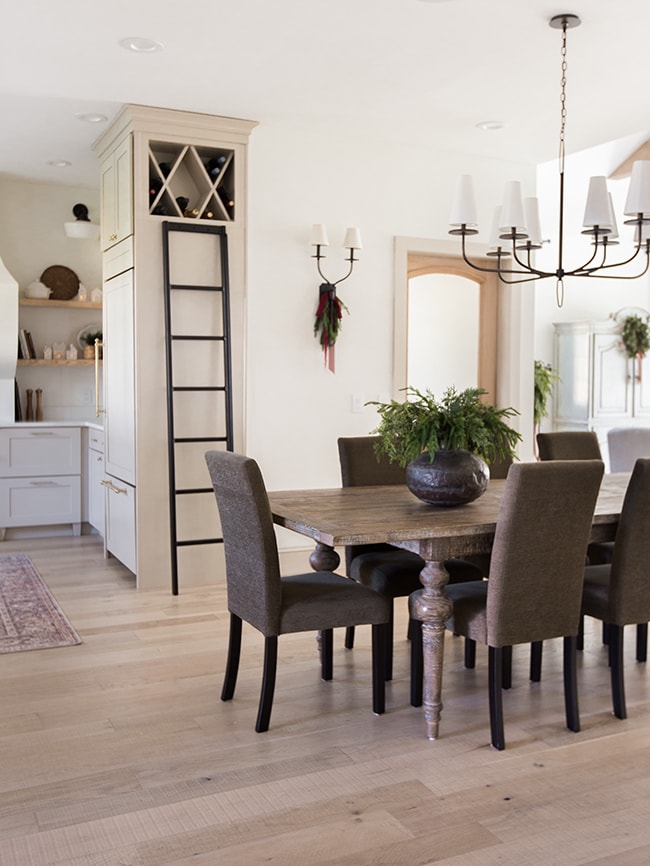 Last but not least, let's step into the kitchen!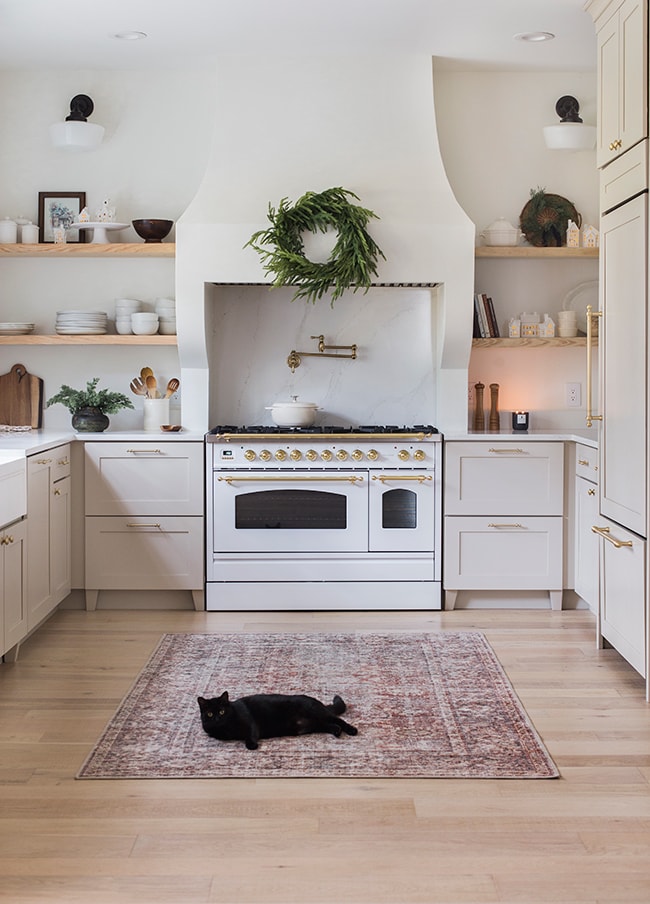 The only noteworthy change in here is our new Loloi Georgie rug (more details about their new collection in this post).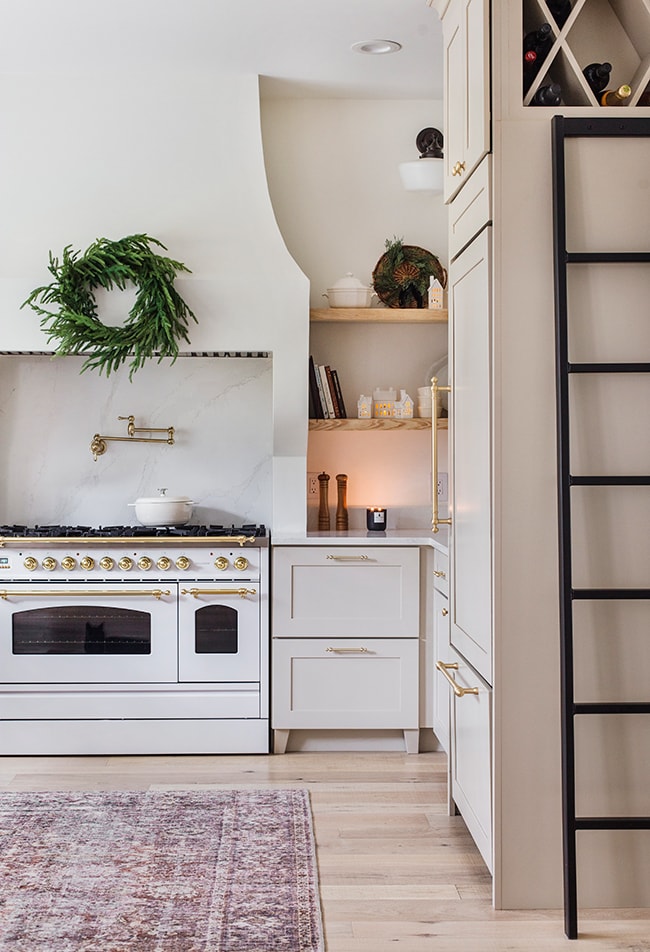 This year I hung a Norfolk pine wreath from Afloral (linked in my Greenery Roundup and sold out).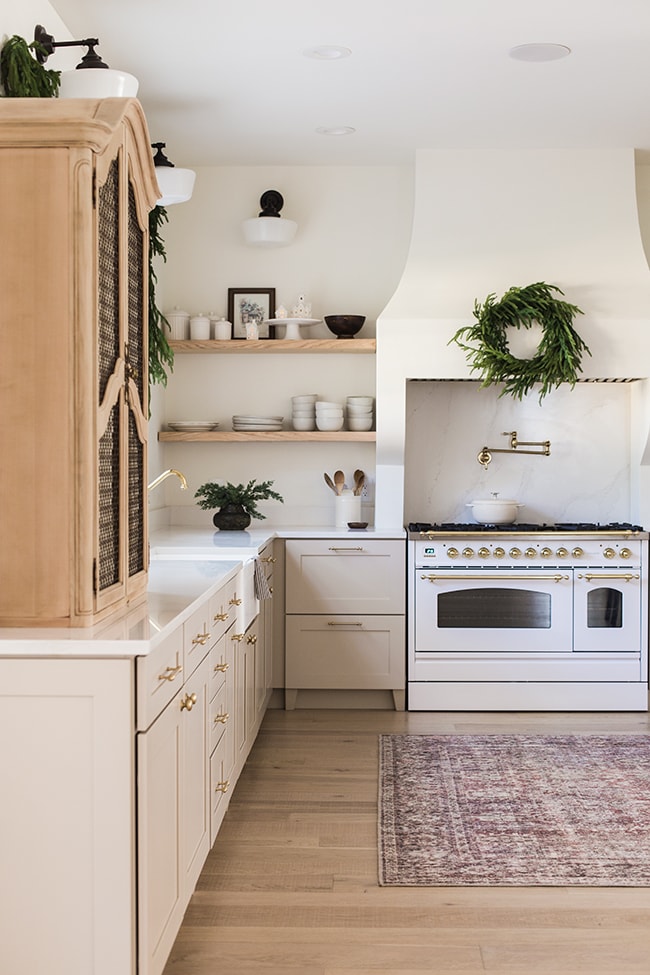 The stems in the vase are also from Afloral (last year + sold out). I reused my Norfolk pine garlands from last year (surprise, surprise—from Afloral and sold out).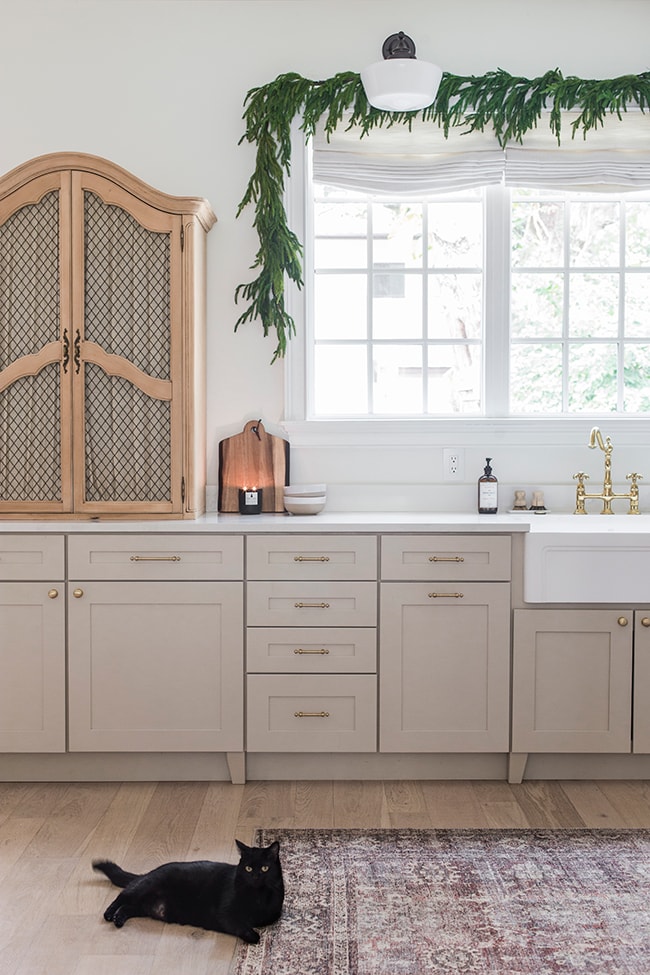 You can see how I hang our window garlands in this Reel on Instagram.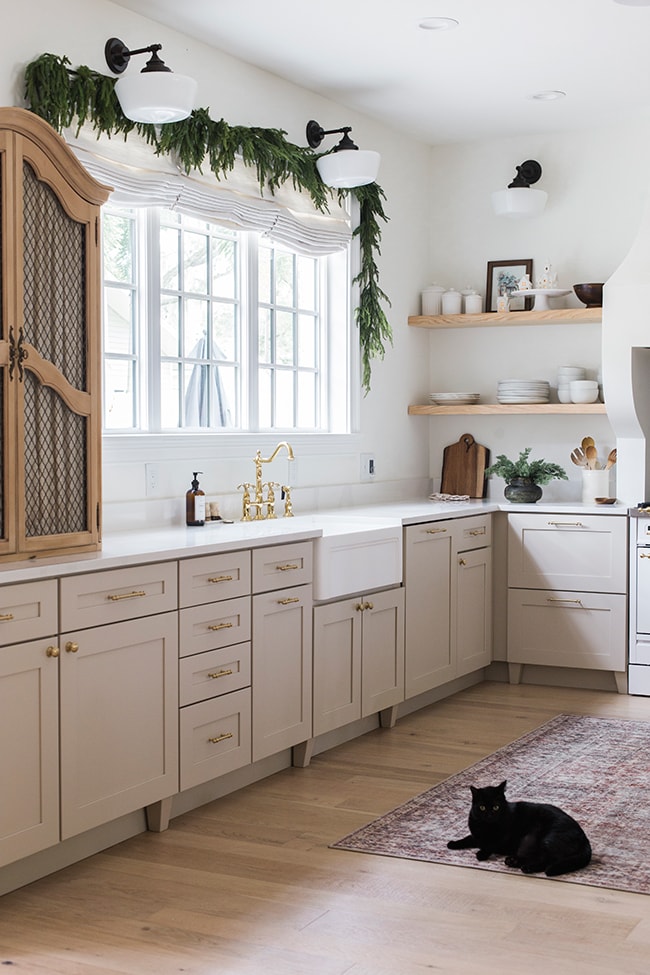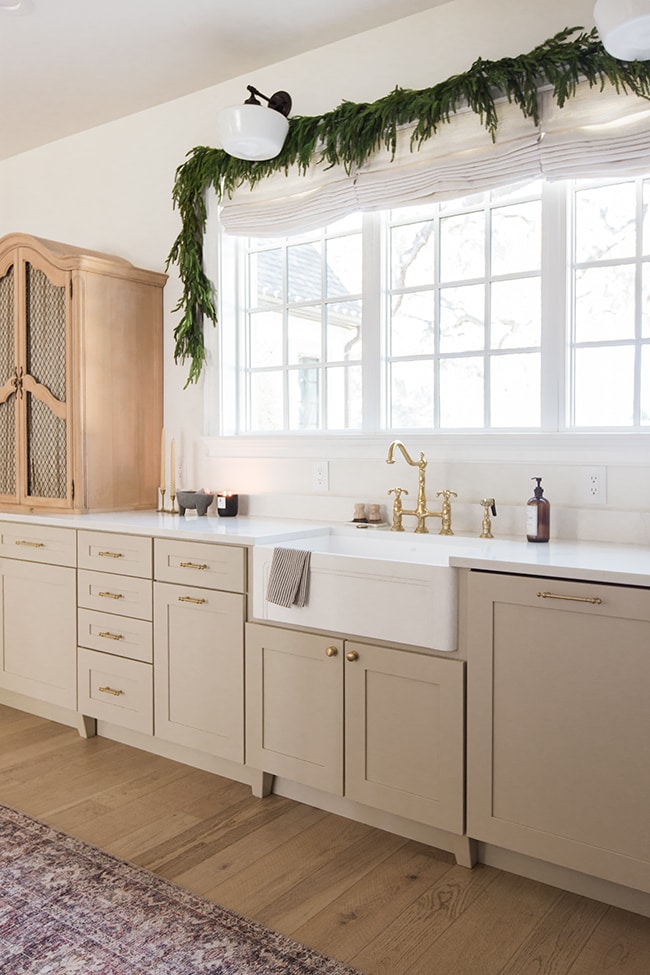 This year I set up our winter village on our kitchen shelves. These are the only open shelving we have in our house, and I love the soft glow it adds to our kitchen.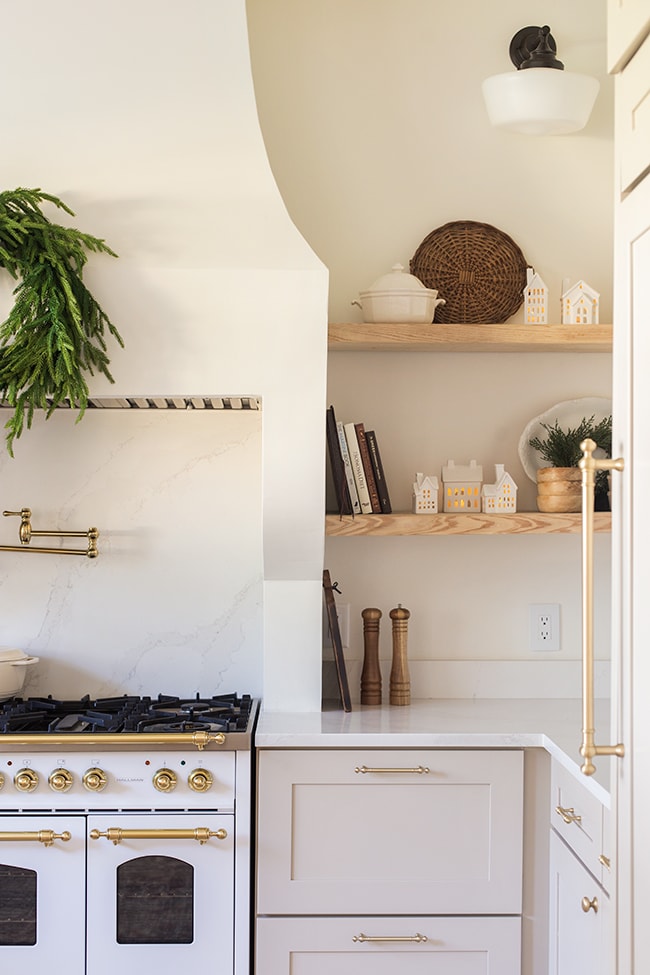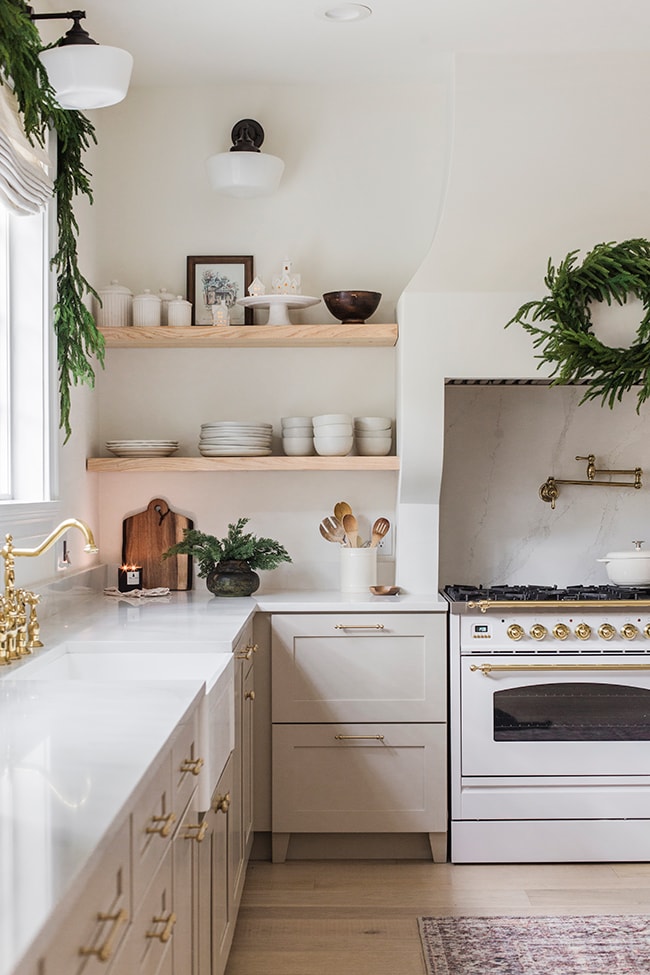 You can find all of our kitchen info/sources linked on my Sources page.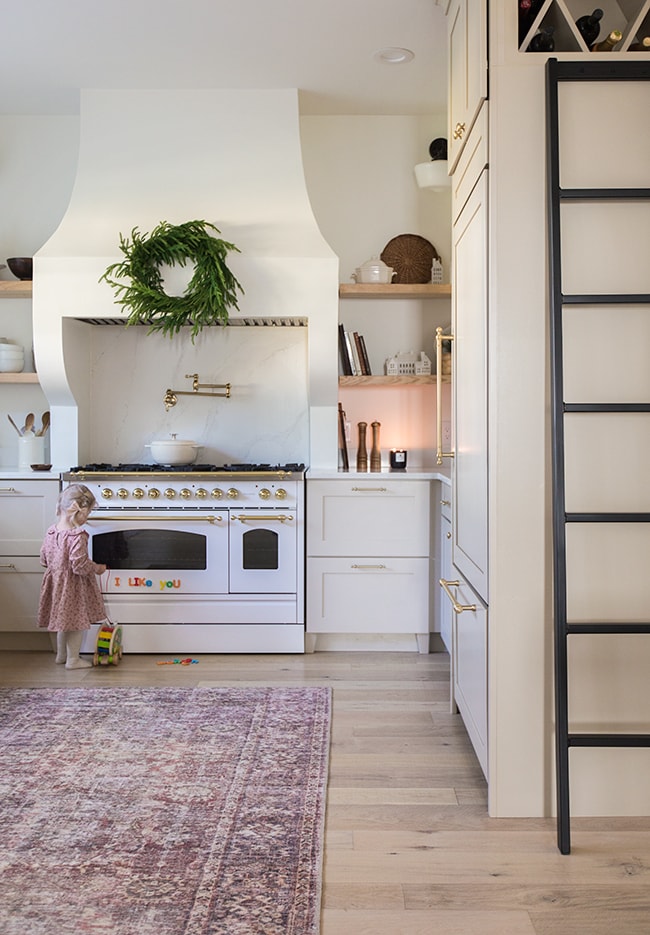 Okay friends, that concludes Part One of our Holiday Home Tour! I hope you've enjoyed your stay and look forward to welcoming you back next week for Part Two!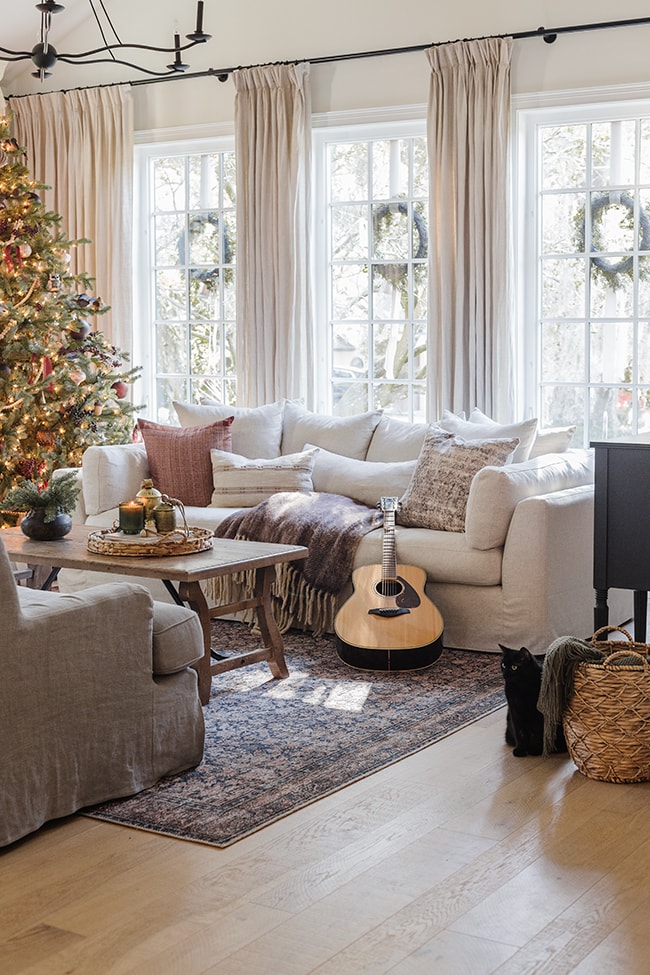 As always, you can catch me on Instagram for daily updates and even more photos/videos from our holiday home,