Looking for a fun and easy Halloween DIY for the whole family? These spooky painted ghost pumpkins check all the boxes, and will look great on your porch this season!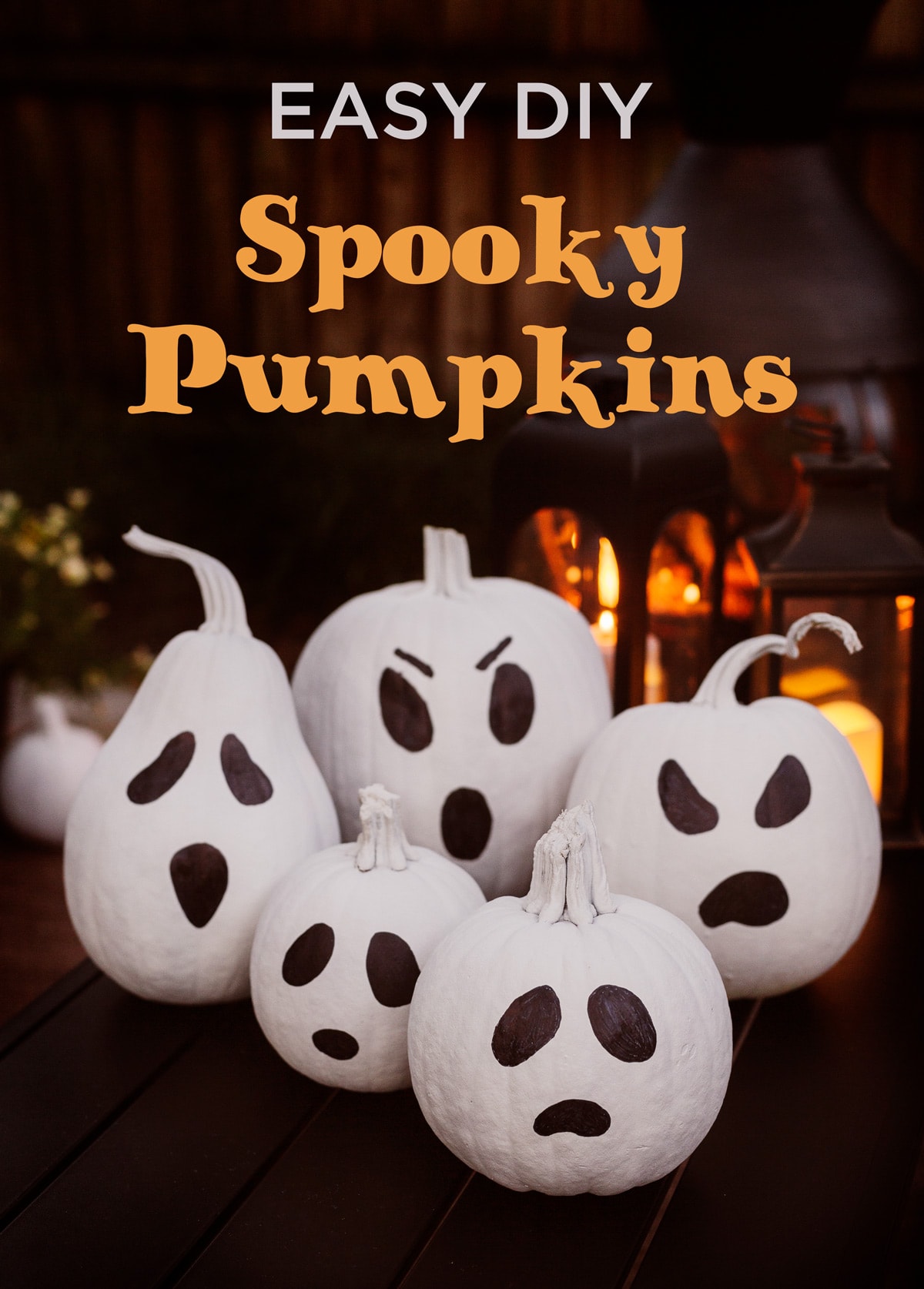 This project was originally shared as part of our 2020 patio refresh, but it's such a fun one and deserves it's own post! Get the tutorial below with updated photos and instructions.
How to DIY spooky painted ghost pumpkins
I have fond memories of sitting around the dining table and carving pumpkins as a family every October. While I'd love to continue that tradition with my own family—real jack-o-lanterns just don't survive outside here in Florida.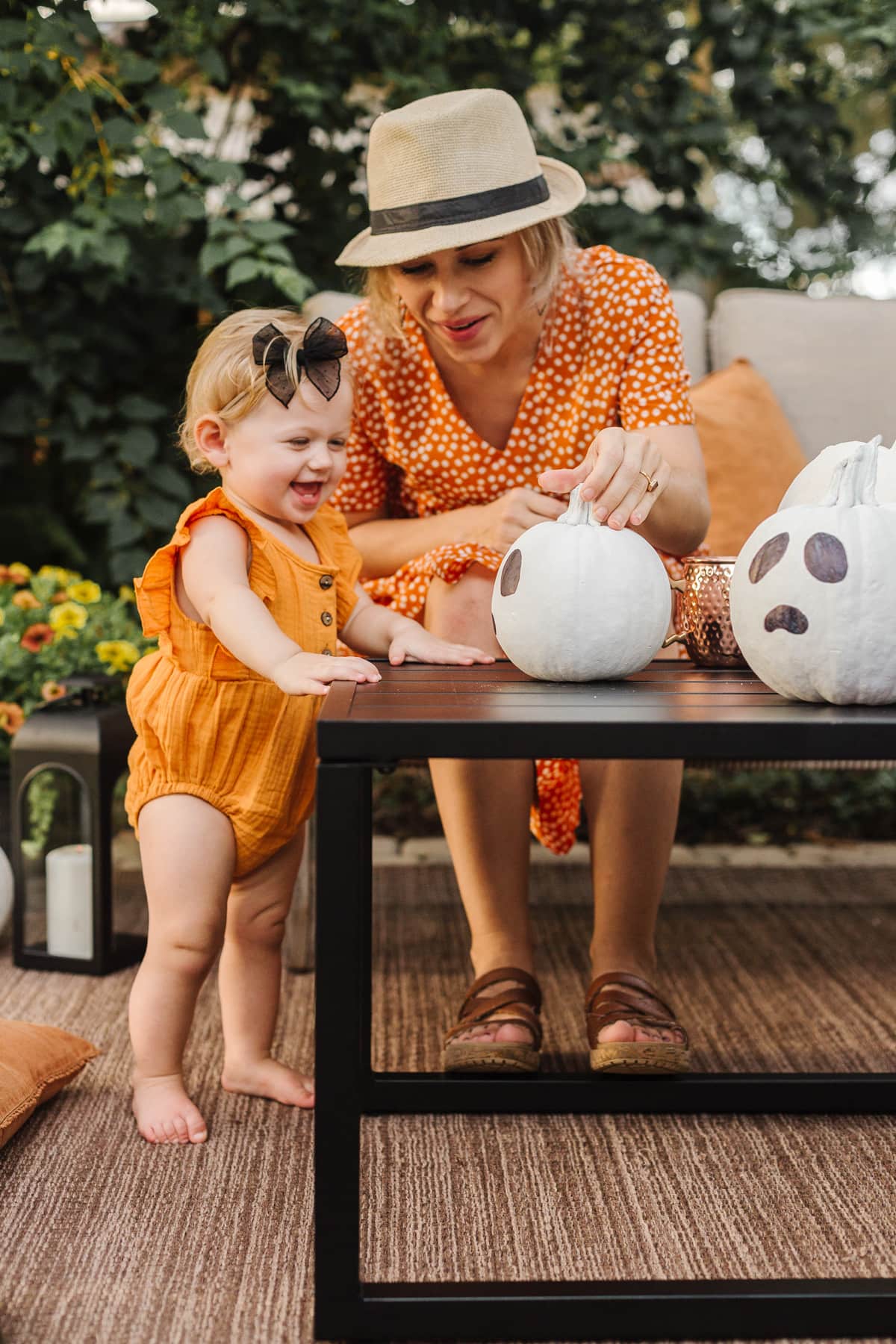 Fortunately, there's lots of creative pumpkin painting ideas, and these ghosts are the perfect blend of spooky, chic and cute.
This DIY can be done with real or faux pumpkins. Real pumpkins cost much less, so I bought them in assortment of sizes: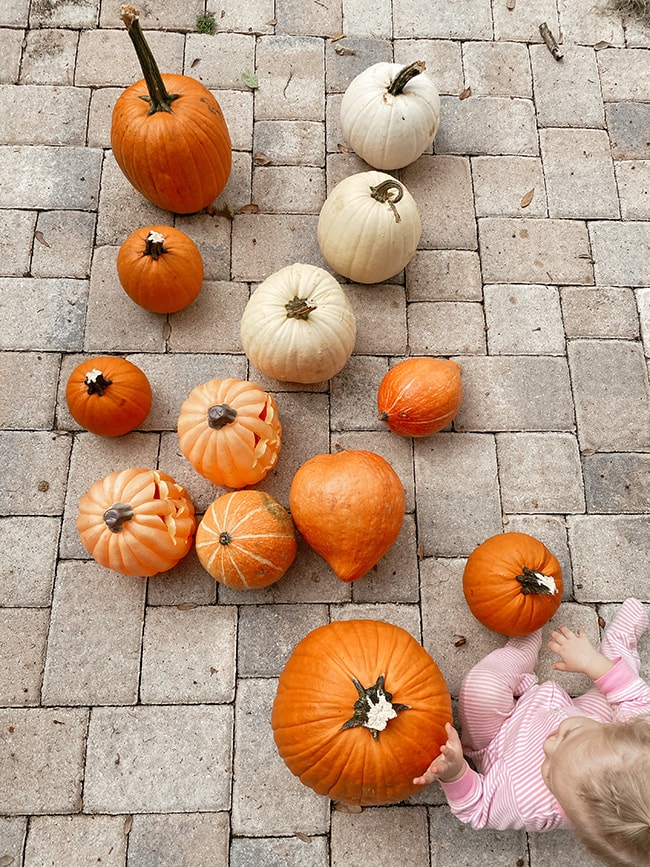 1. Clean the pumpkins
First, wash your pumpkins with one part bleach to ten parts water mix. Soaking them for a couple minutes will disinfect the surface and help the pumpkins last longer outdoors. Make sure they dry thoroughly before the next step.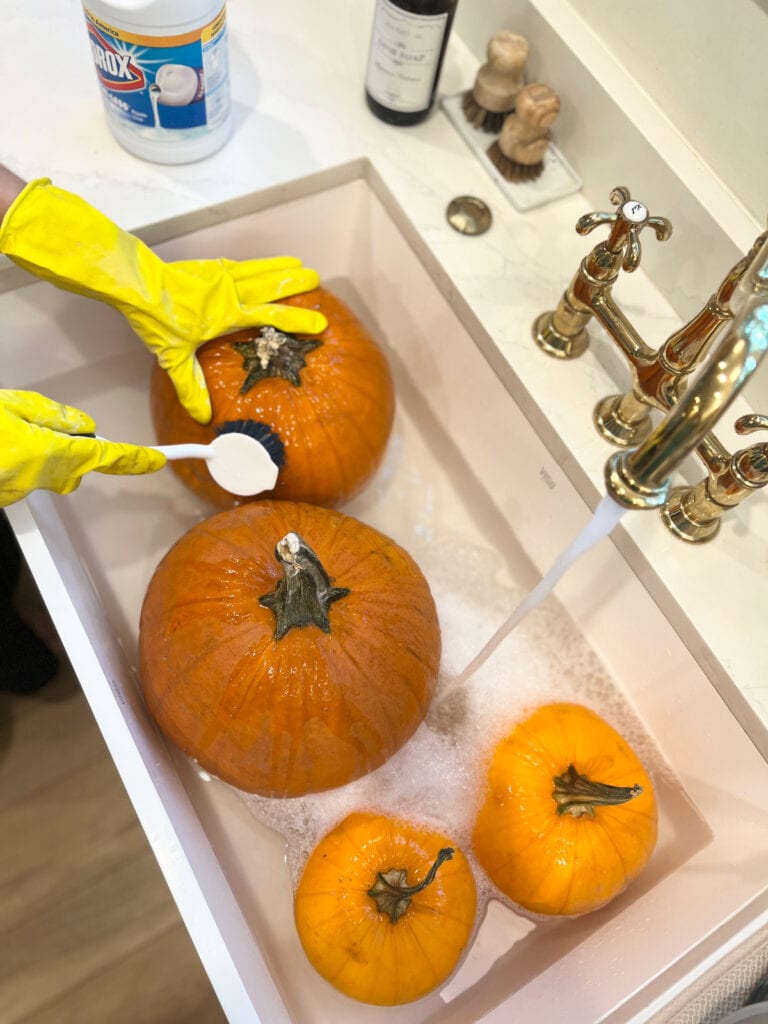 2. Paint and prime the pumpkins
In a well-ventilated outdoor area, spray an even coat of white oil based spray primer followed by white chalk spray paint (you can use any type of white paint—spray paint goes a lot faster).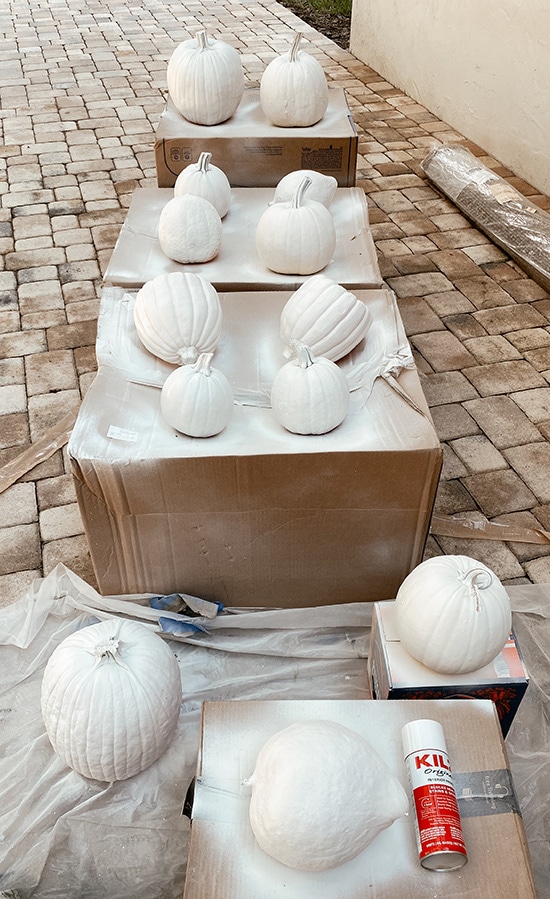 3. Draw or paint spooky faces
After the paint has fully dried, use a black permanent marker or black paint to draw the faces. I chose a marker because it was easier and less messy with a toddler around.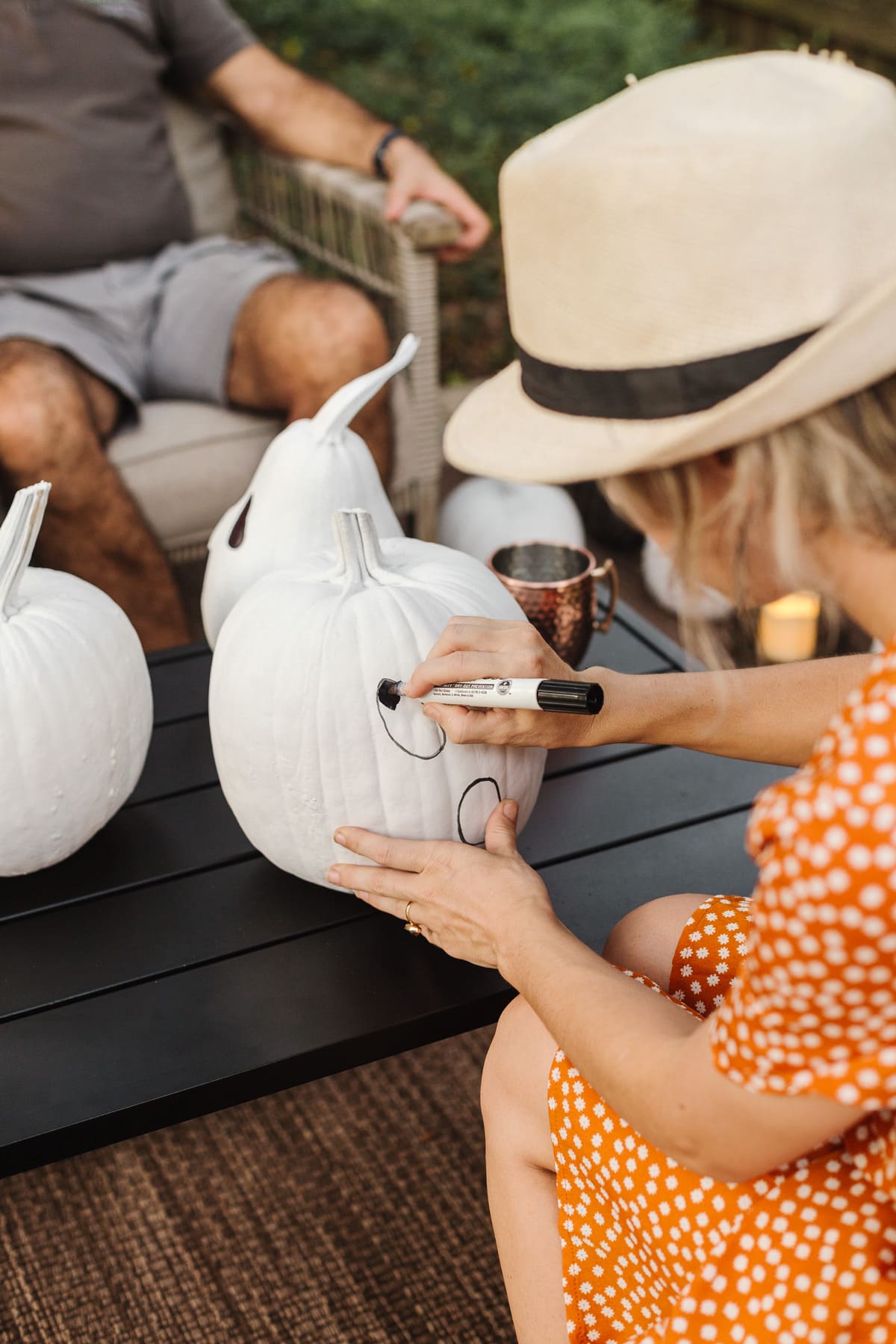 Your faces can be scary or silly, your choice! We invited the in-laws over and let everyone draw their own. Just have fun with it 🙂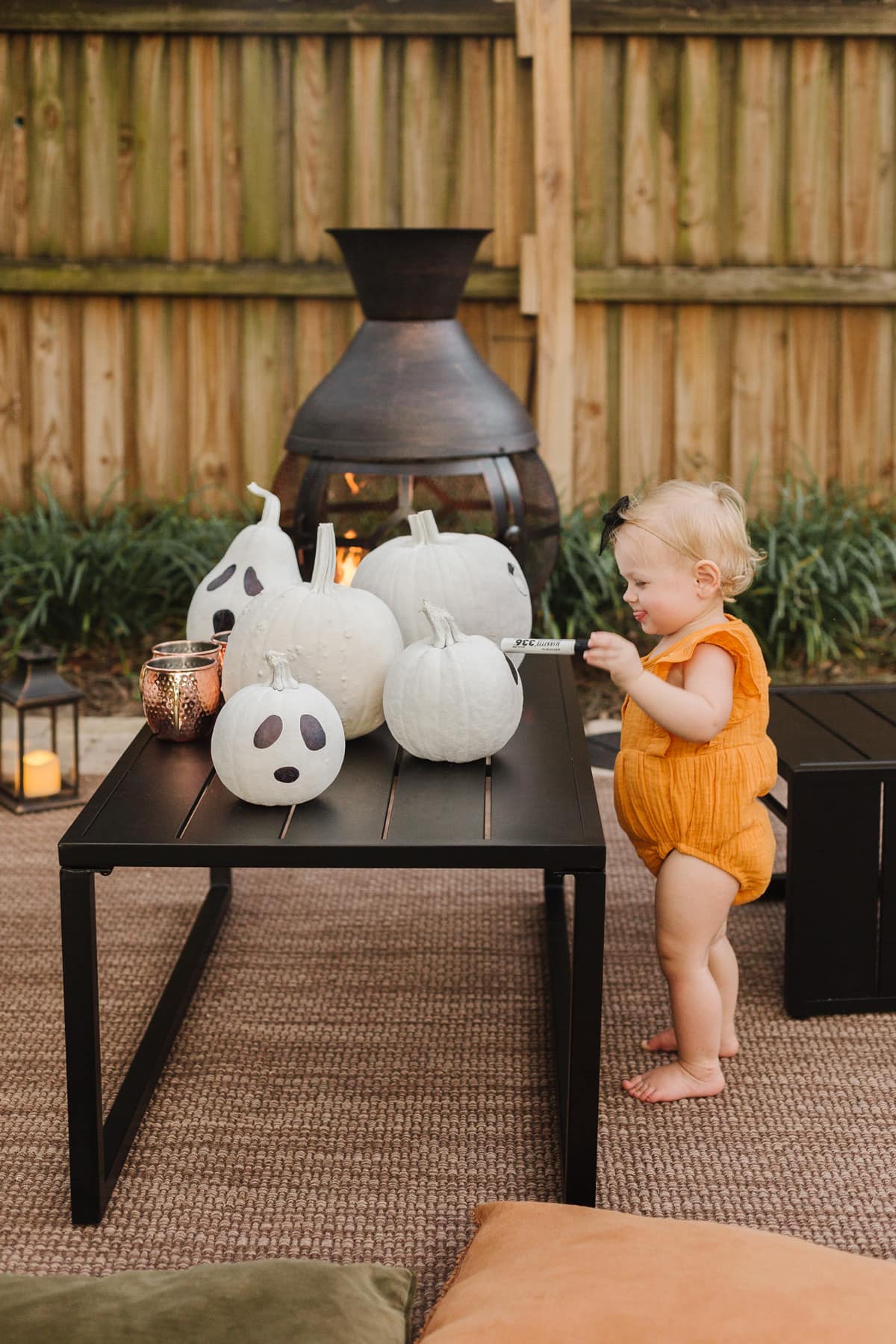 For extra protection, you could spray with a clear sealer, but I found it wasn't necessary since our pumpkins weren't being handled.
Here's how they look on our Haunted Heights House porch!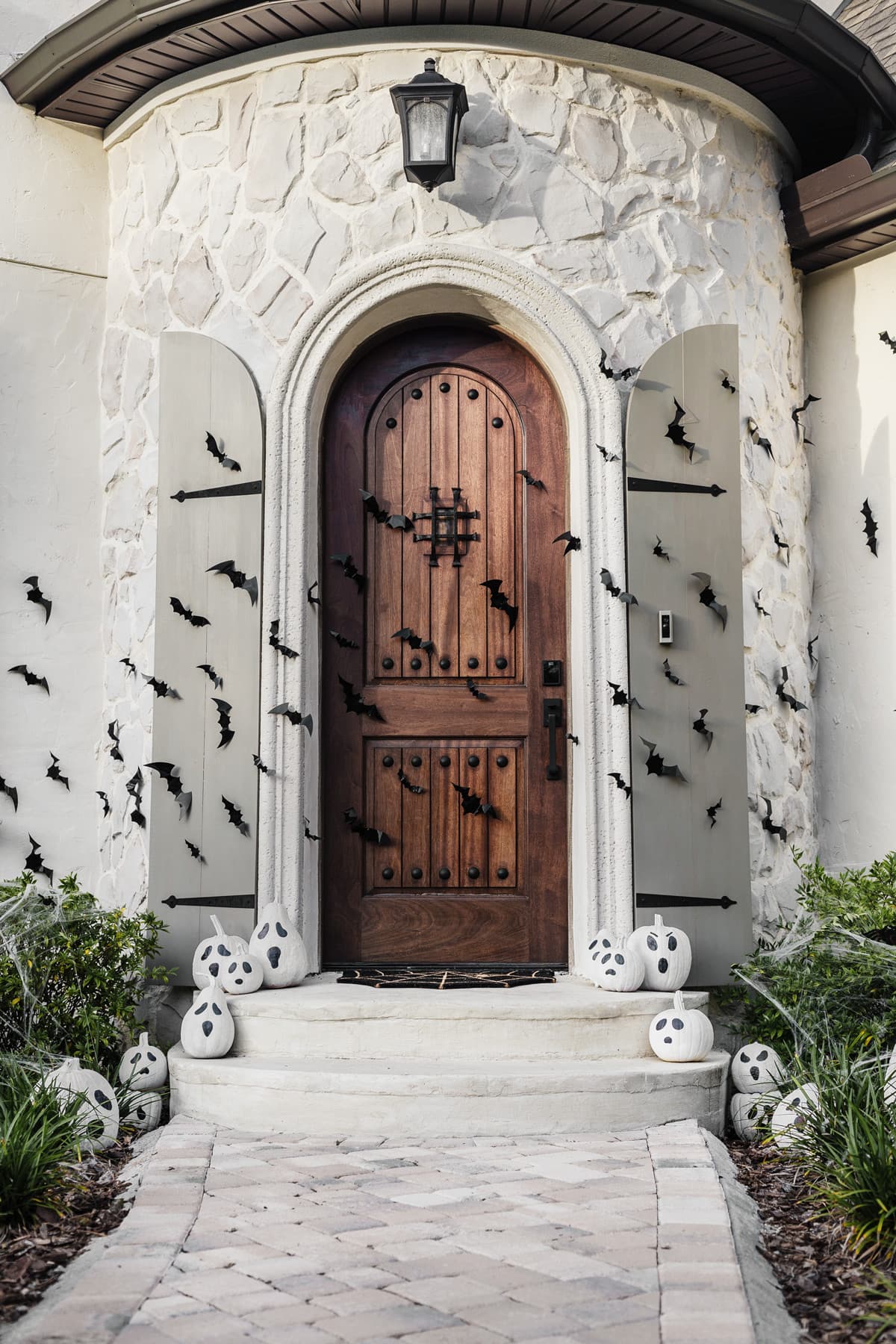 And here they are with the sweetest baby bat…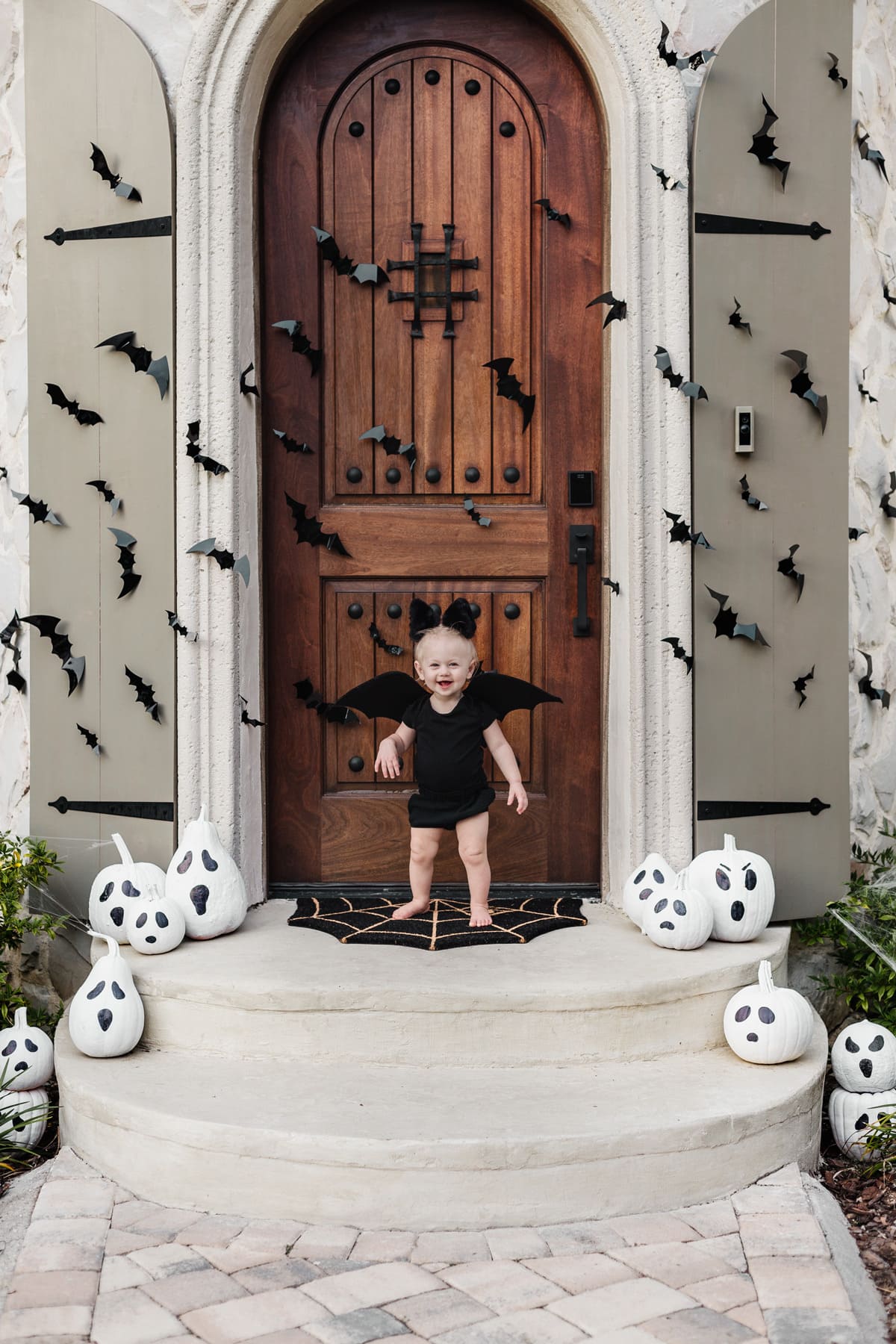 How long they last will entirely depend on your climate and if they are covered. Ours mostly lasted through Halloween in the direct Florida sun, although some did start to melt after a couple weeks.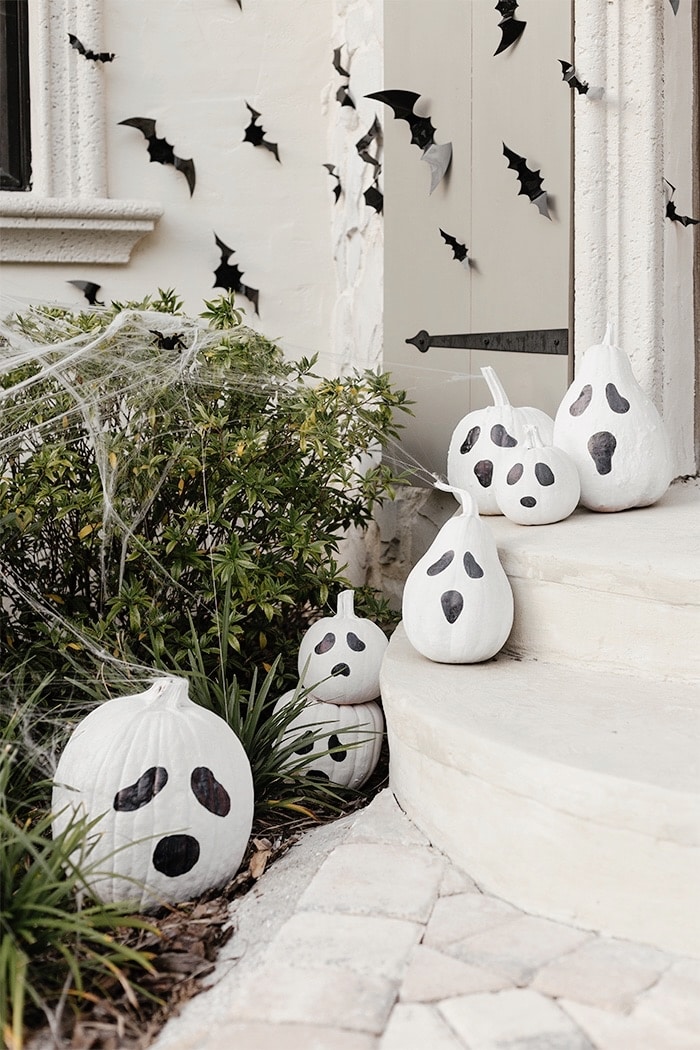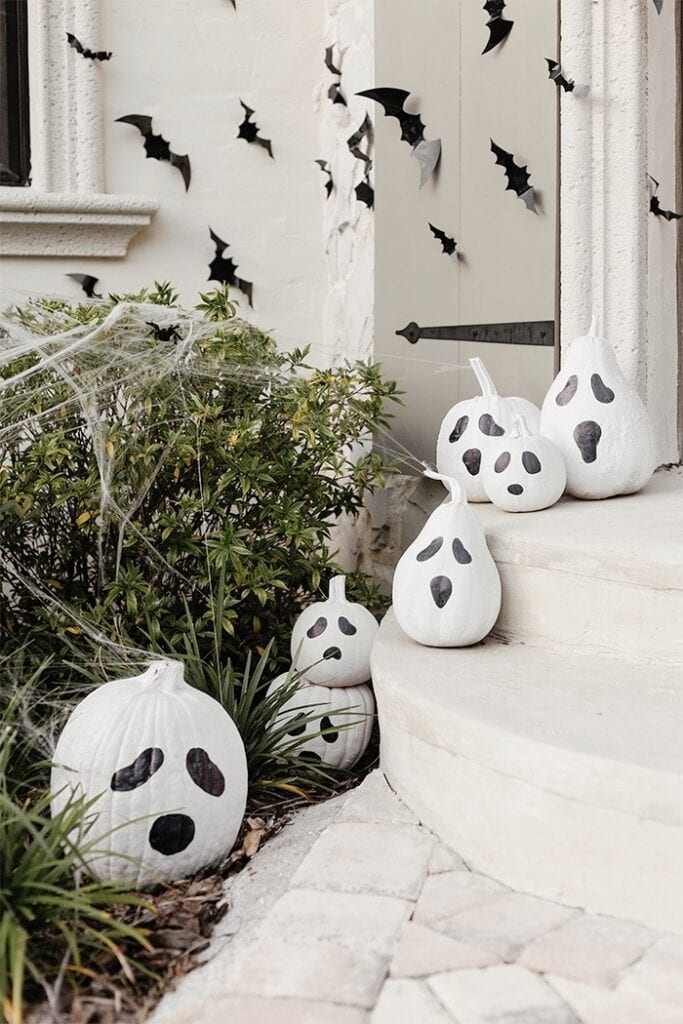 You can see more photos of our Haunted Heights House in this post.
More creative painted pumpkin ideas
If ghosts aren't your thing, here's a roundup of more pumpkin painting ideas to try! You can click on the descriptions to go to the source: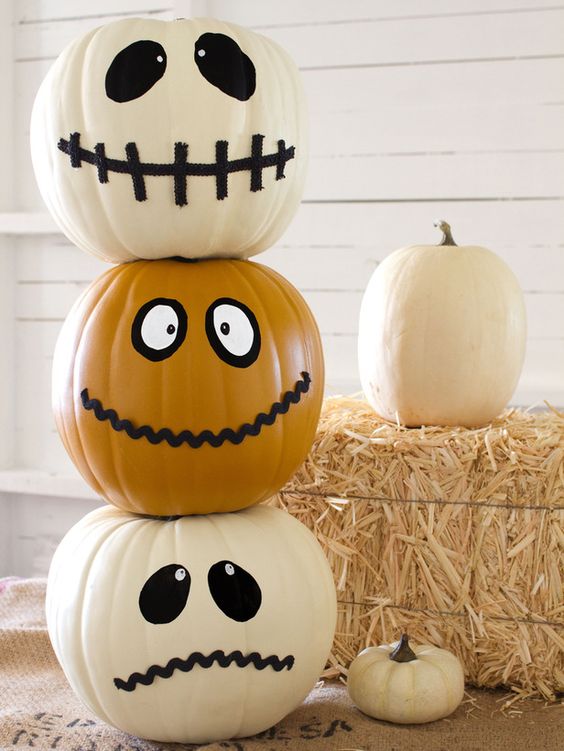 Okay, anyone else getting excited about Halloween yet?? I've already started planning our family costumes. Spoiler alert: a magazine is coming out to shoot our 'Haunted Heights House' in a few weeks so we'll be putting up the spooky decorations again this year!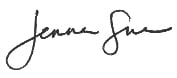 Looking for more Halloween inspo? Don't miss these posts: