I can't help but smile as I write this… I've been dreaming about designing my very own nursery for so many years, in every house I've lived in for the past decade. This is finally where my baby comes home. It feels surreal, mixed with equal parts excitement and gratitude.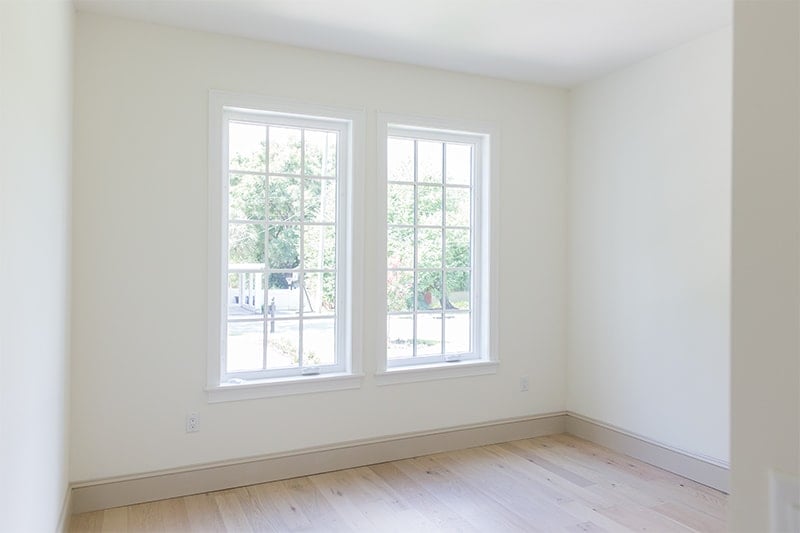 Pin
My dream nursery design has evolved over the years, and most recently has been influenced by our travels and the inspiration used to build our Heights House.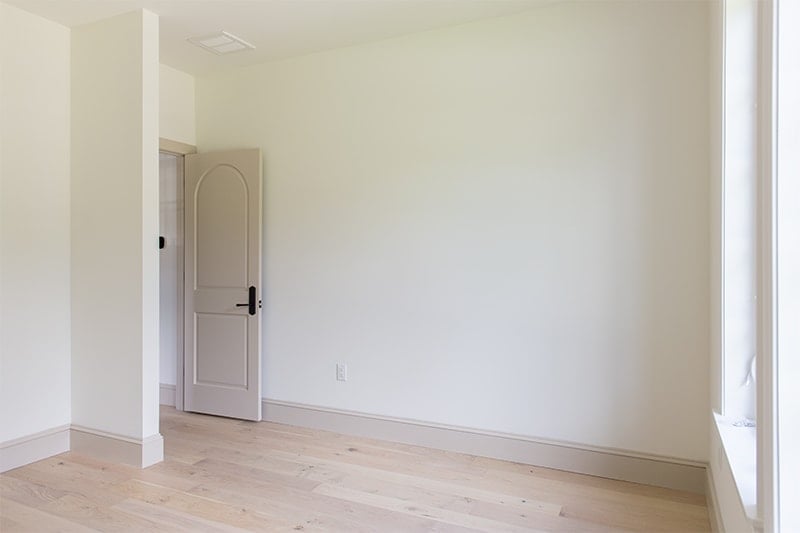 Pin
It's not a very large room, measuring just over 10'x12′. We opted to divide the closet into two sections, creating an open nook perfectly sized for a changing table—best decision ever. I also ordered these custom 2'x7′ Chateau closet doors from Simpson Door Company.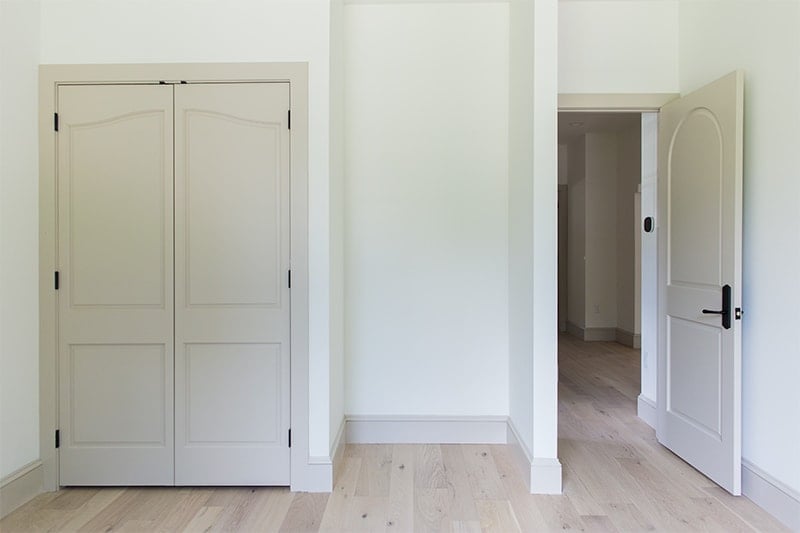 Pin
That gives us one wall of closet/dresser space, one wall of windows, and two empty walls to work with.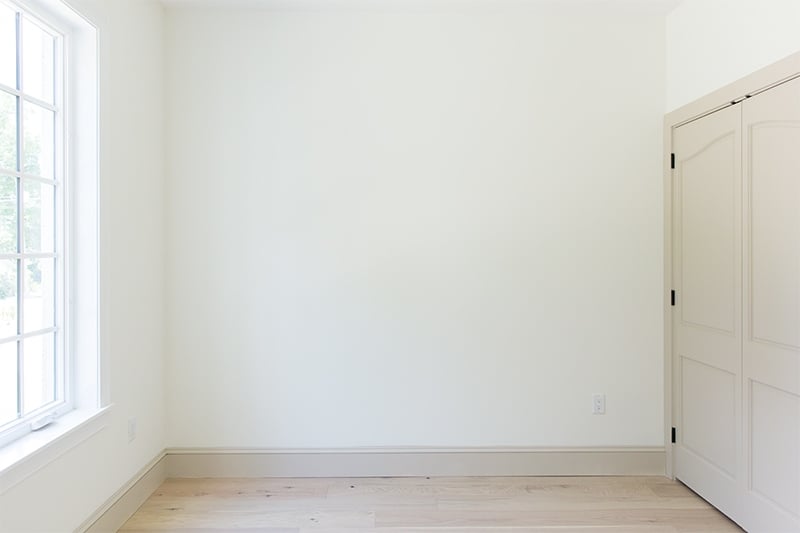 Pin
I've been stockpiling inspiration on Pinterest and came up with this vision: a calming garden sanctuary mixed with classic French architecture, soft putty pink alongside creamy whites and golds, natural woven textures next to delicate flowers and bows, sprinkled with vintage details and charm.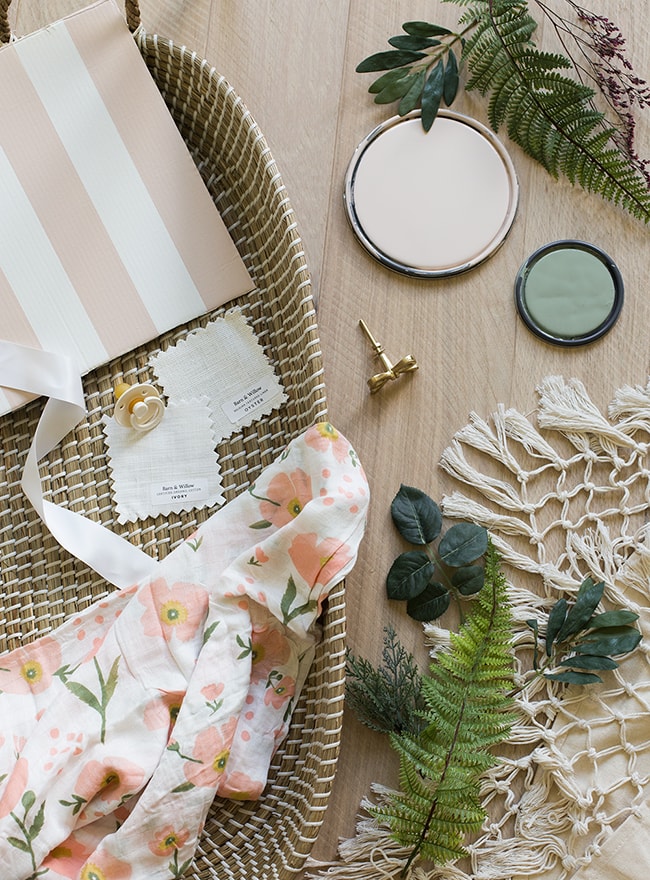 Pin
It's a whole lot of styles and character wrapped into one little room, which I'm dubbing French Country Forest…
Pin
When coming up with the design plan, there were a few things I immediately knew I wanted, and others I've gone back and forth on (and still haven't figured out completely, to be honest!)
The very first thing I chose many months ago is what sparked the entire vision for the room—this forest wall mural from Rocky Mountain Decals: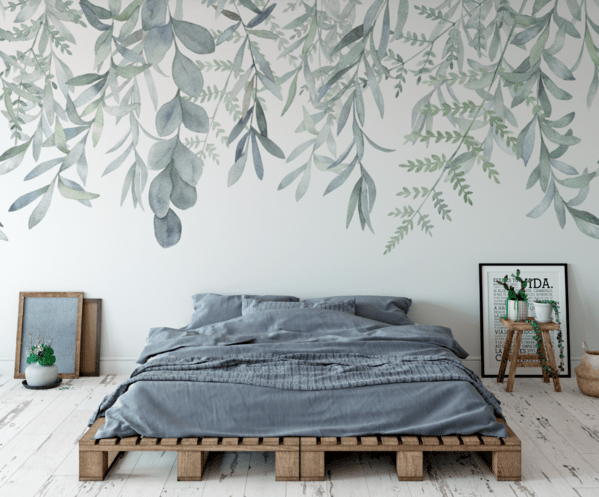 Pin
Is this not what garden dreams are made of? It's as if it was designed to float above a crib. This will be installed on the back wall where her crib will sit (eventually) and I'm over the moon excited to see how it looks in person.
Speaking of crib, that's one item I haven't found the perfect match for yet. Baby will sleep in our room in a bassinet for the first six months or so, and I've decided to take my time and shop around. In the meantime, I found this gorgeous macrame hanging bassinet (under $50!) that will likely just hold her toys for the time being. At that price, I couldn't pass it up.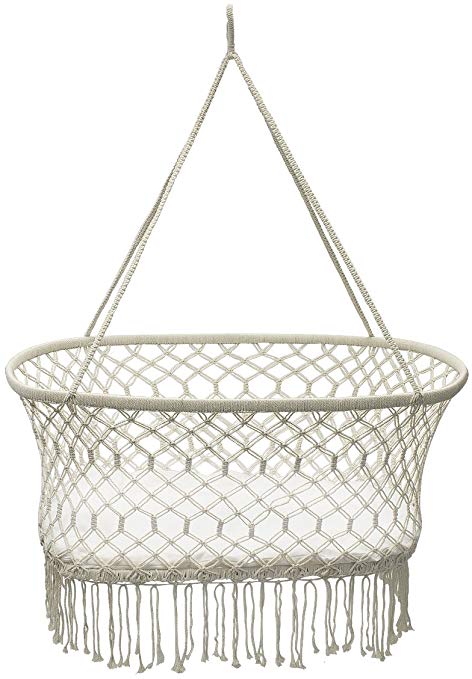 Pin
The chandelier is another decision I'm still debating on. I have it narrowed down to three options… this aged white candelabra style: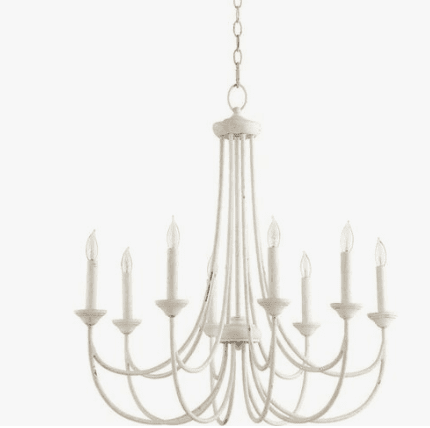 Pin
This elegant and slightly more modern gold style:
Pin
And this one which is simpler but almost 1/3 the price of the other two: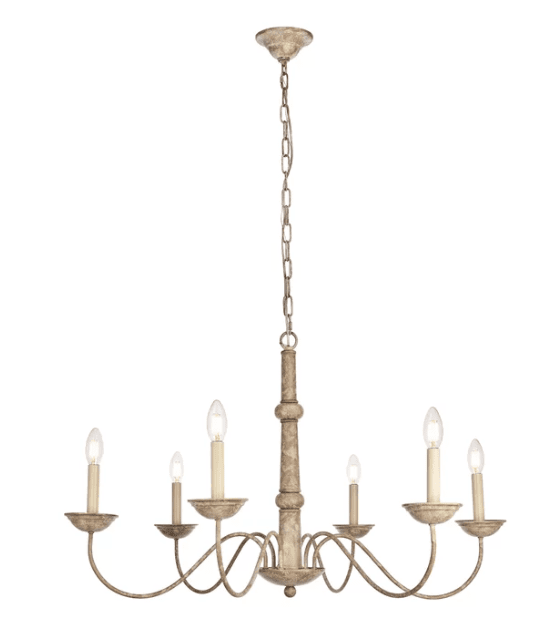 Pin
I'm completely torn! A gold finish is my preference but I do love the more traditional/aged look of the other two. #1 is so pretty but #3 is crazy inexpensive and I love a good bargain. Do you have a favorite?
Another design element I was sure about from the beginning was using a soft blush pink as the primary room color.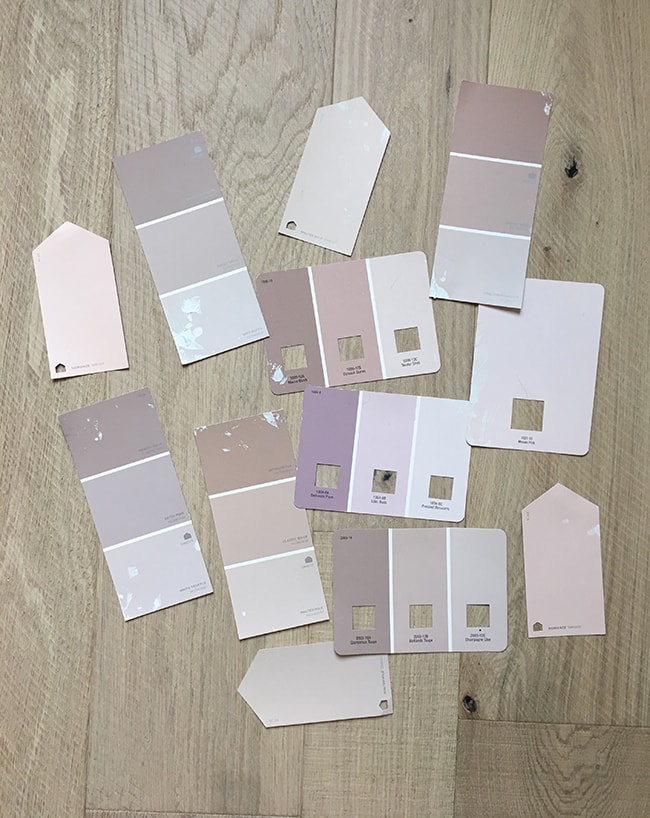 Pin
The winner was pretty clear—I found my match with Sherwin Williams Malted Milk. It's subdued and elegant, the perfect shade of putty pink.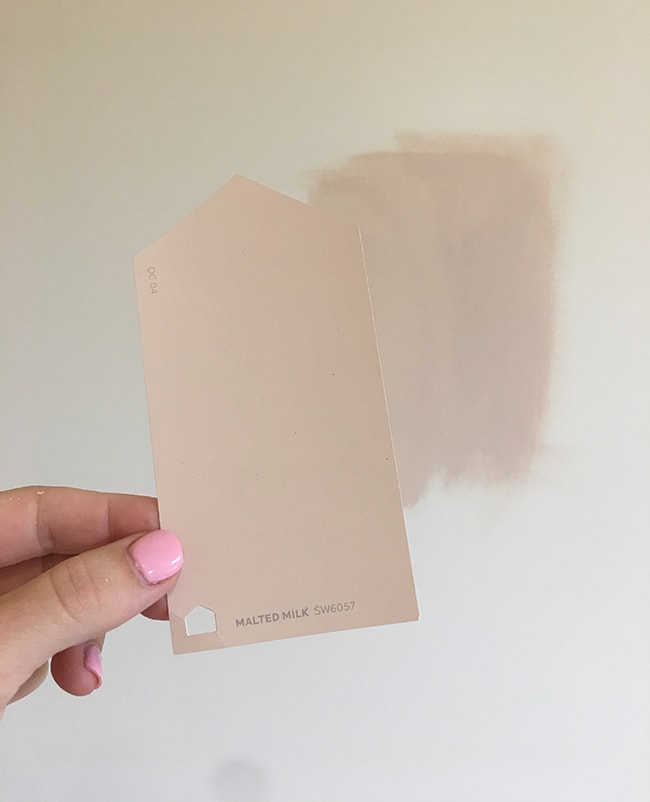 Pin
The trim, doors, window wall and left accent wall will all be painted Malted Milk (with everything else in SW Alabaster). The back wall of the open nook and inside of the closet will also have a stripe accent—you may have caught the process last weekend in my Instagram stories if you follow me there!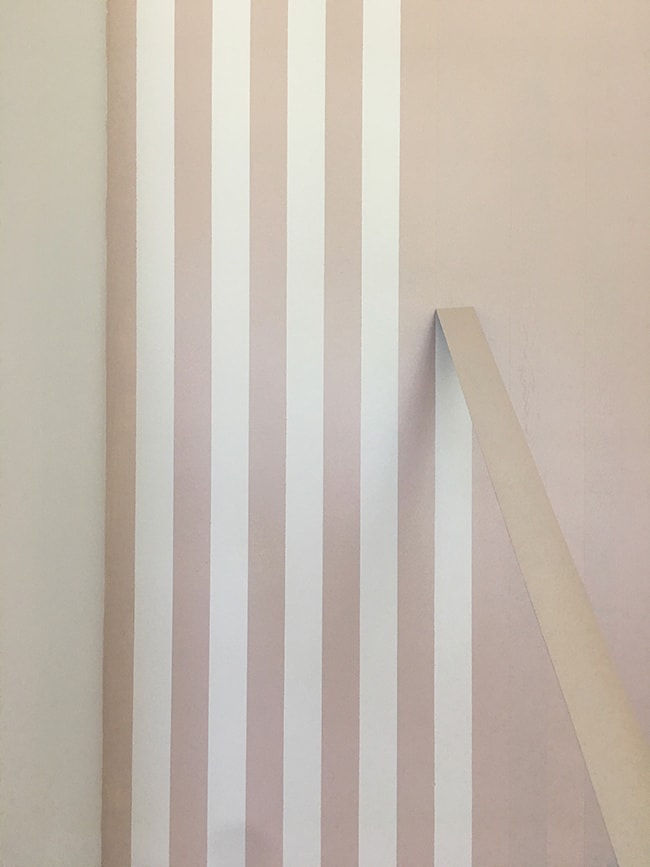 Pin
In the next nursery post I'll share all about these DIY stripes and closet setup, stay tuned 🙂
Speaking of accent walls, molding will be a major feature in this room. I've partnered with Ekena Millwork once again and am excited to incorporate a variety of traditional moldings on the walls and ceiling: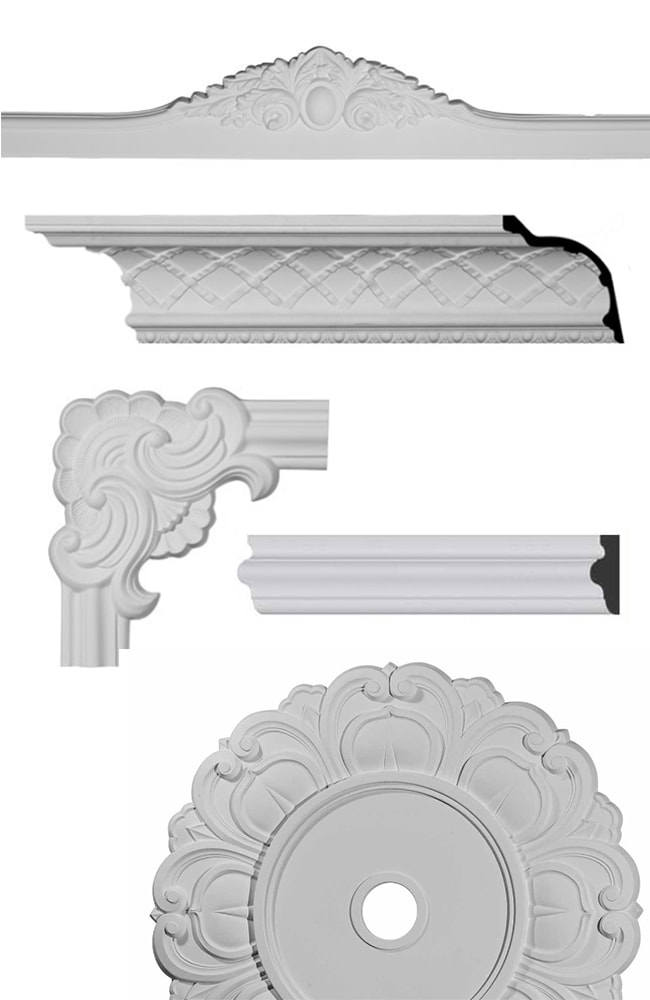 Pin
If you've been following my work for the past year or two, you know that moldings and trim have become a staple in my designs—they're what's going to take the sophistication of this room to the next level. Just imagine the prettiest wainscoting details in blush pink… sigh.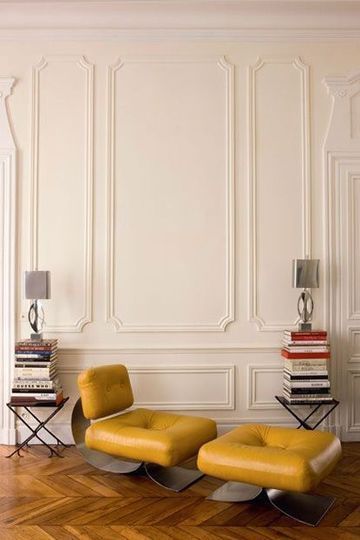 Pin
I'll make sure to do a separate blog post with all the DIY install details—apart from the mural (or maybe tied with?) I predict this will be my favorite feature of the room.
To soften the room, I'll hang floor to ceiling off-white linen drapes. I haven't ordered these yet, but am in the process of narrowing down swatches from Barn & Willow  (I worked with them to design my reading nook roman shade which was top notch quality). A little inspiration…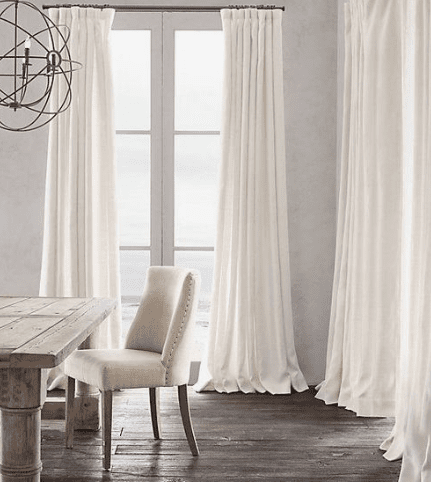 Pin
To add softness and texture to the floors, I found this 8′ woven rug from Wayfair: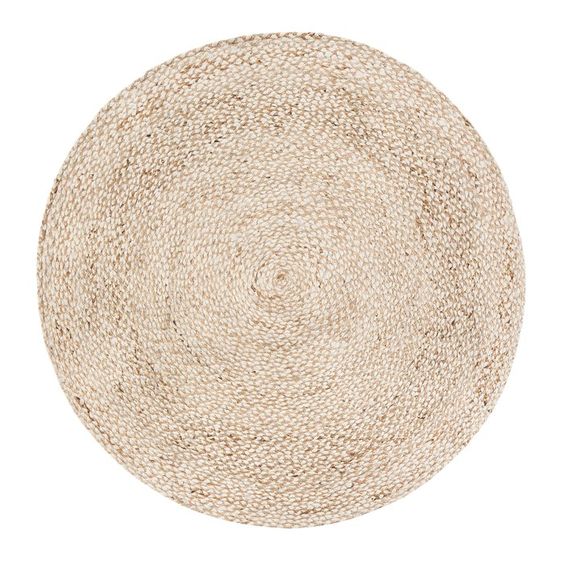 Pin
It's perfectly neutral with an unique varied weave that should be great to hide stains and spills.
Next up: the glider! This was one of the more challenging items to find, as most (at least the ones I liked) are surprisingly expensive. I searched high and low to find something stylish and comfortable for under $500, and think I've exhausted every option on the internet (any fellow mamas-to-be want a blog post with all of my findings?)
In the end, I landed on this swivel glider for $399: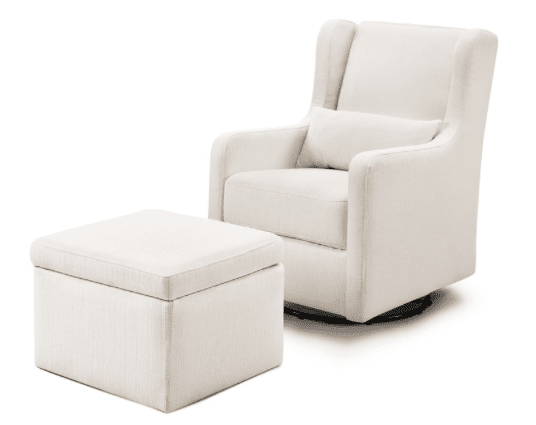 Pin
Right now they only have gray listed, but according to their website they'll have more ivory back in stock soon (fingers crossed, as I'm waiting to purchase!) I chose this option not only for the price and style, but also the bonus storage ottoman that will be perfect for storing nursing supplies.
Moving right along to the last section: the changing nook! Days of searching secondhand online paid off, and I snagged this vintage dresser that happened to be just the perfect size: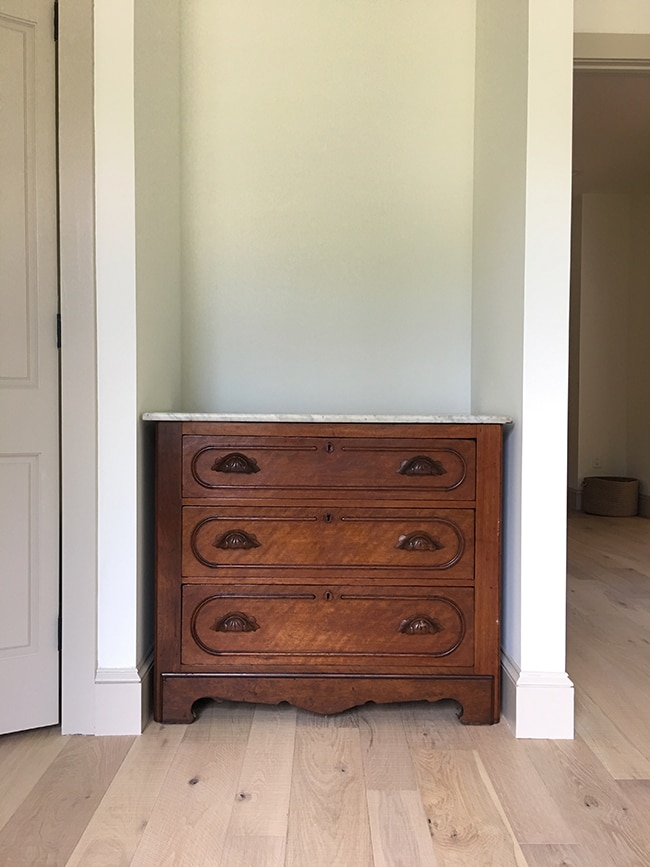 Pin
I'll be coating it with Maison Blanche's Printemps French lime paint, a light sage green (the same color used here in my apothecary nightstand makeover):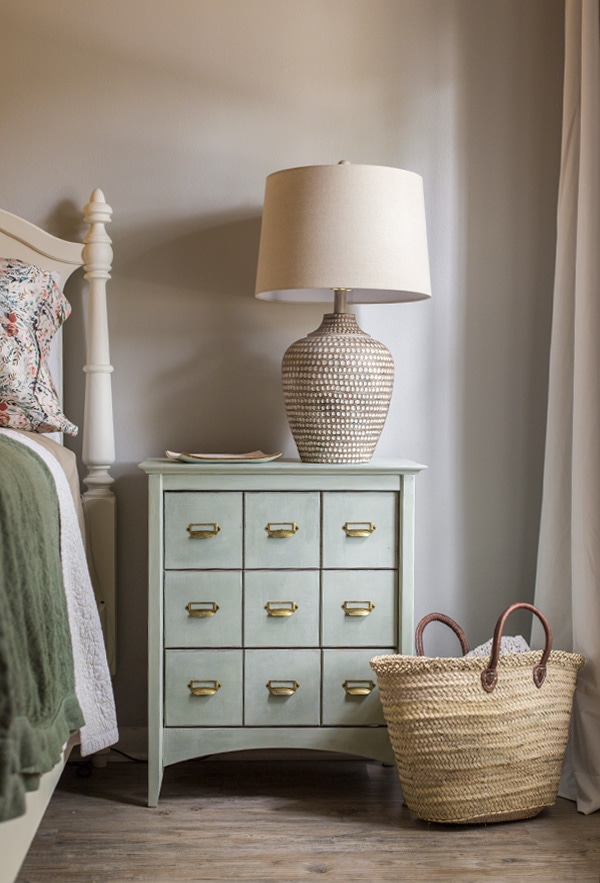 Pin
Sorry wood purists, not changing my mind! 😉 One of my favorite features is the original marble top, which will be easy to wipe clean and adds another layer of color and texture.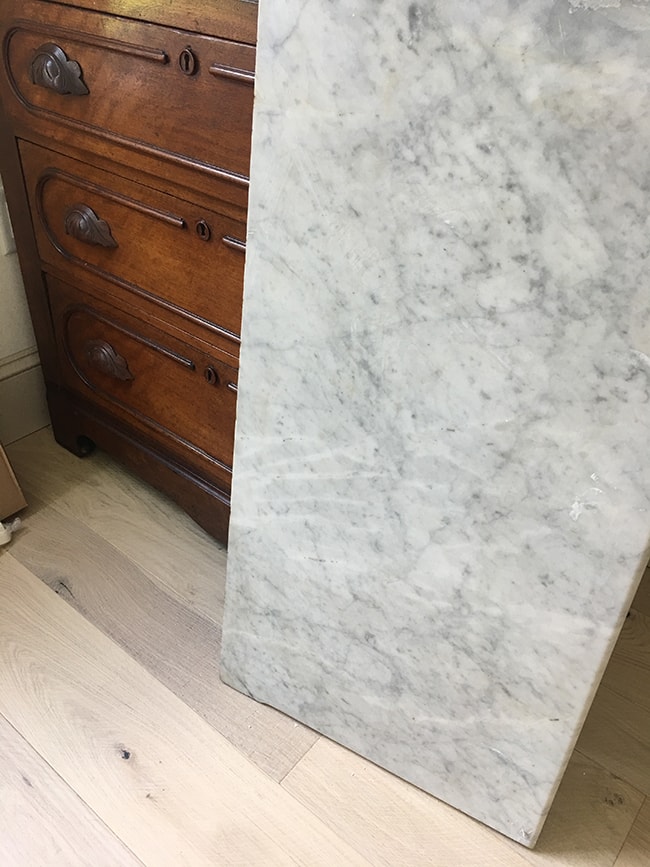 Pin
Speaking of texture… I couldn't pass up this darling seagrass changing basket:

Pin
A little pricey for what it is, but it's one of those details that won't go unnoticed in the room.
On the wall behind the dresser, we'll be DIYing a hidden storage shelf/caddy for all of our changing supplies—definitely one of our best a-ha moments! Looking forward to sharing a tutorial with you soon.
And on the wall above the dresser, I'm on the hunt for a pretty gold vintage mirror. This classic style with a bow is currently in the lead: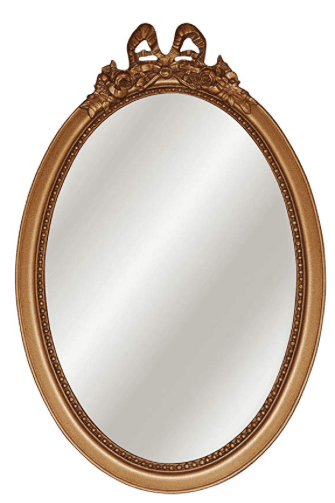 Pin
But I'm also considering this unique shape for under $100…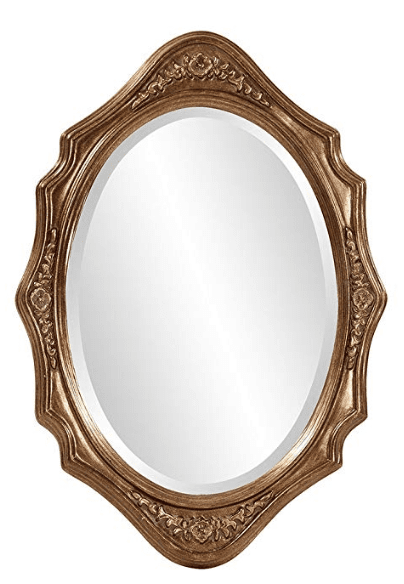 Pin
And I've still got my eye out for antique mirrors secondhand locally, so we'll see what ends up there!
The last piece of the puzzle is a DIY flower mobile I'll hang above the changing table to give baby something pretty to look at 6-8 times/day…
My own version will look a bit different, as I have a stash of florals in storage I'll be pulling from as well as adding a few more. This is the fun, stress-free kind of DIY project I could do all day long 🙂
And there you have it, my dream nursery! There will be a few more details like artwork, hooks, hardware etc that will come together later and of course I'll share all the sources during the final reveal. Hoping to get this room completed within the next month, and that means baby girl had better stay put until her due date (7 weeks to go, ahhh!)
Happy days ahead…