If things look different around here, it's not just your imagination—we've been quite busy behind the scenes! Starting with a completely revamped blog, which I designed many months ago and have been slowly working on bringing to life.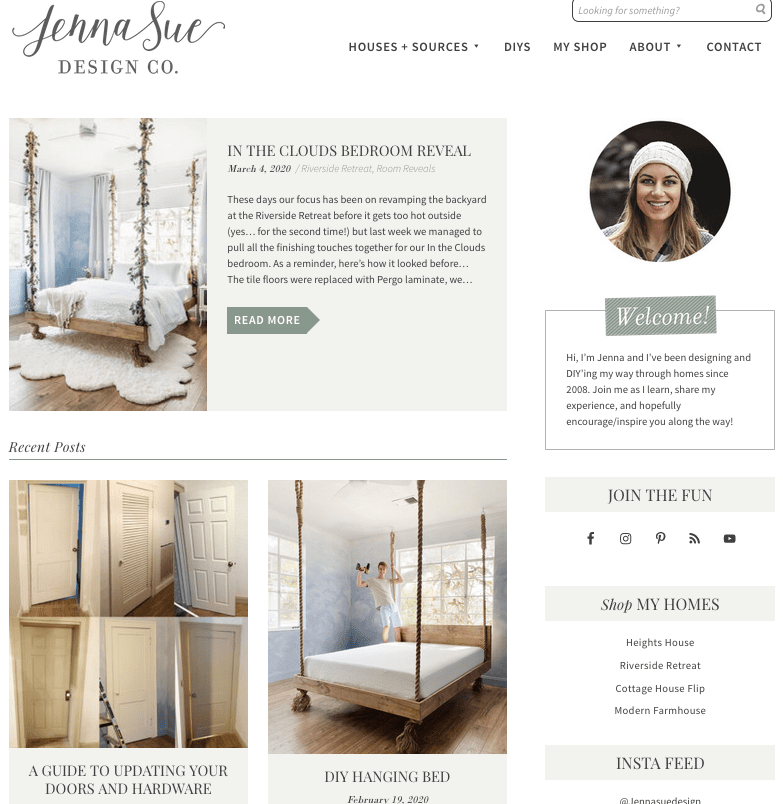 Pin
After using the same website for nearly six years, this change was well overdue. A lot of my traffic now comes from Instagram users looking for sources and content, and there wasn't always a clear page to direct them to. The goal was to create an easy-to-navigate layout so you can quickly find what you're looking for. There's now a dedicated Houses + Sources page where you can find all the information for each home: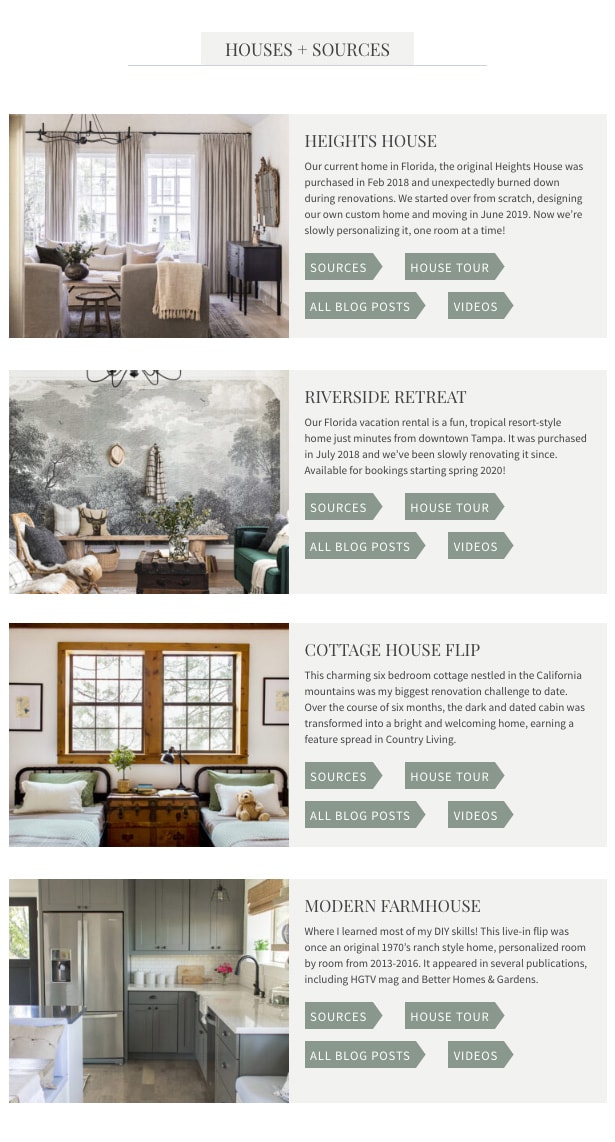 Pin
Including a Before/After tour for each home: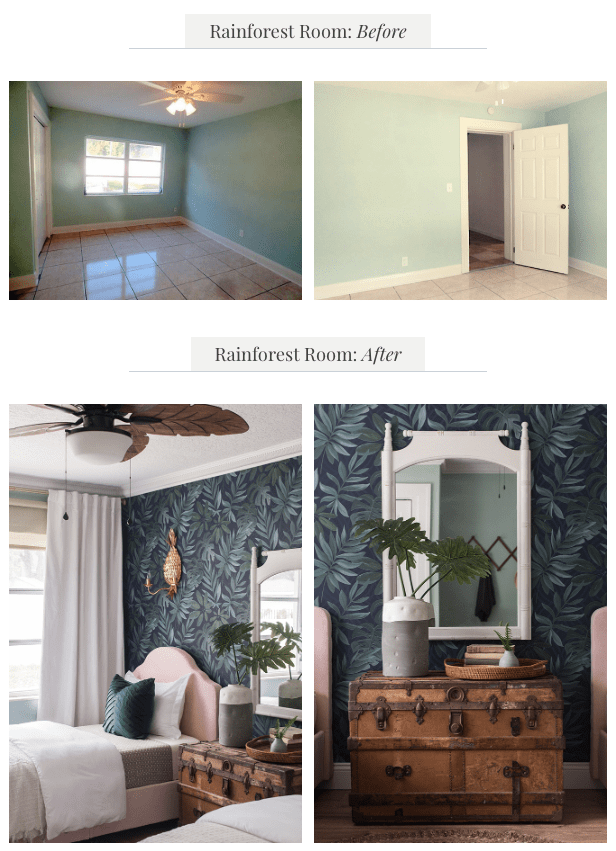 Pin
And instead of digging through a blog post to find links to the sources, they're clearly and neatly organized by room: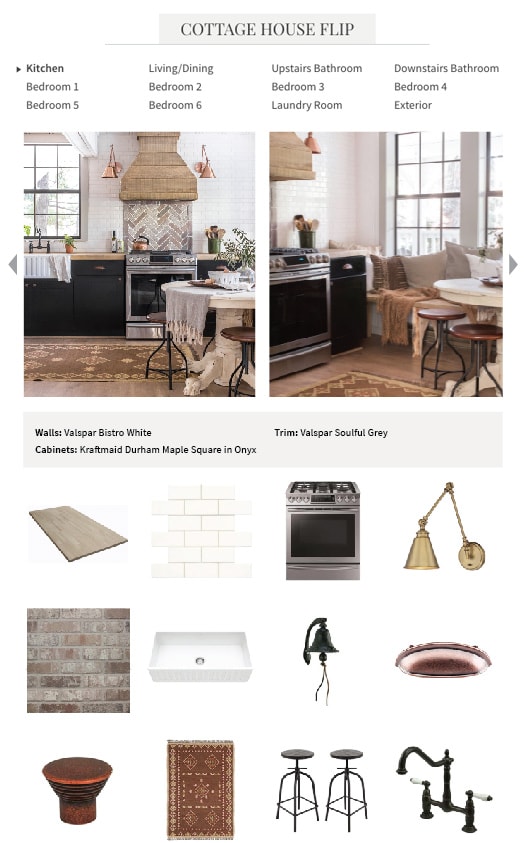 Pin
This new format also makes it very easy for me to update the photos and sources in real-time, which will happen frequently with so many projects going on at once around here.
My DIY Project library is fully up to date, with projects in reverse chronological order (these are still uploading to the site!)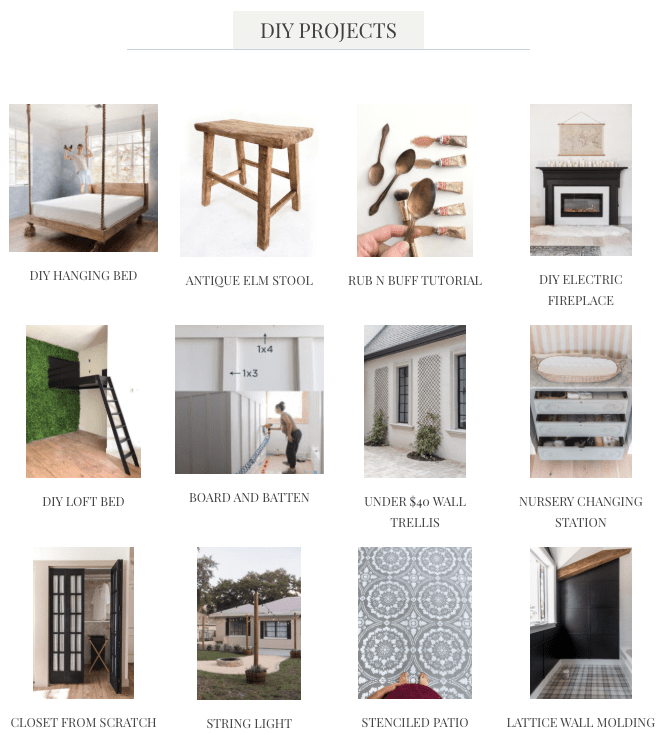 Pin
We've just launched and are still working out some kinks, but I'd love your feedback if you have a moment. Special thanks to WPBarista for working so hard to bring the site to life over the last couple months!
Speaking of changes… we bought another house!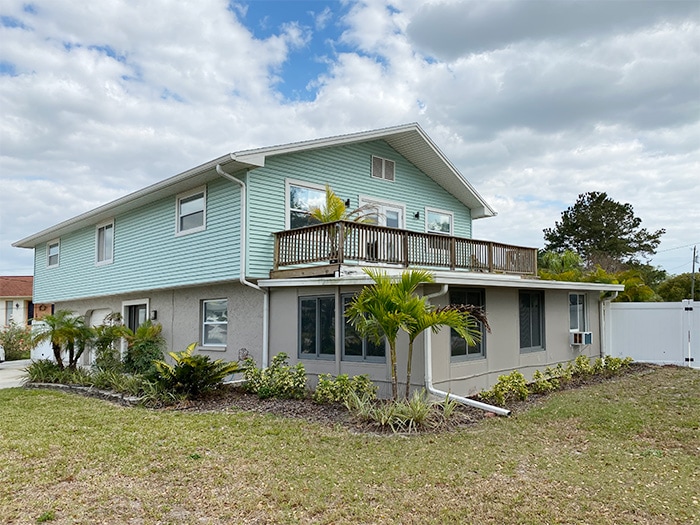 Pin
Here's the deal—we've been checking the local market almost daily since moving to the area two years ago (as real estate investors, our plan has always been to accumulate properties over time). Even though our Riverside Retreat vacation rental is still undergoing renovations, that hasn't stopped us from looking for the next home.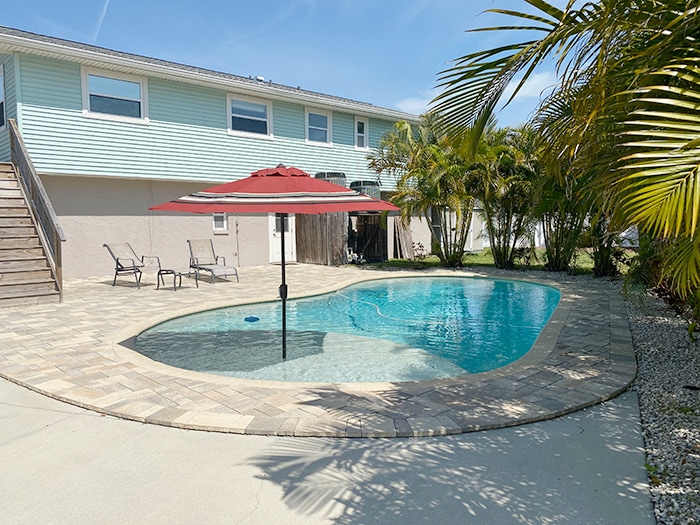 Pin
We love the idea of owning vacation rentals and decided to focus our search on a neighborhood closer to the beach. Having a baby slowed us down last year, but in January we realized it was time to get more aggressive, and ended up putting in offers on three different houses. We were outbid each time, but last week a new one popped up (7 minutes from the beach) that had everything we wanted. Within a few hours of the listing hitting the MLS we were touring the home, and that evening we had an accepted offer. Our closing date is March 27th.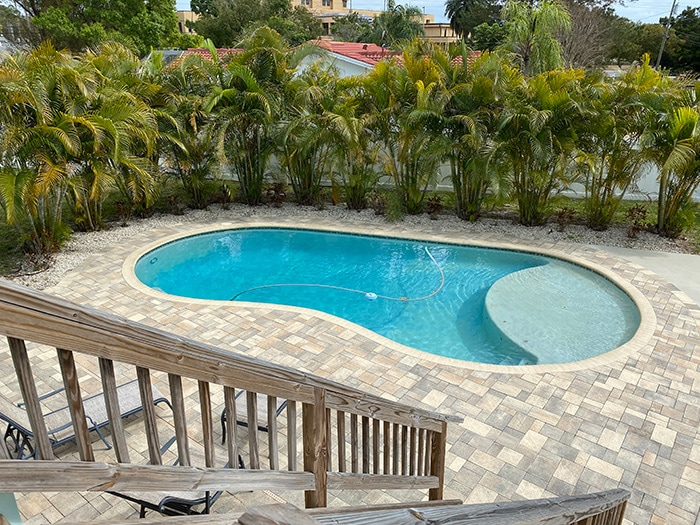 Pin
What can you expect to see from this new project? Well, to be honest, probably not a lot right now. Every spare second we have is dedicated to finishing the Riverside Retreat, and when that house is done, we have several projects lined up to tackle at the Heights House. We purchased this new house because it was turn-key, and we wouldn't need to spend months and tens of thousands renovating it before getting it rented. The style is not to my taste personally, but major transformations are not in the budget or timeline.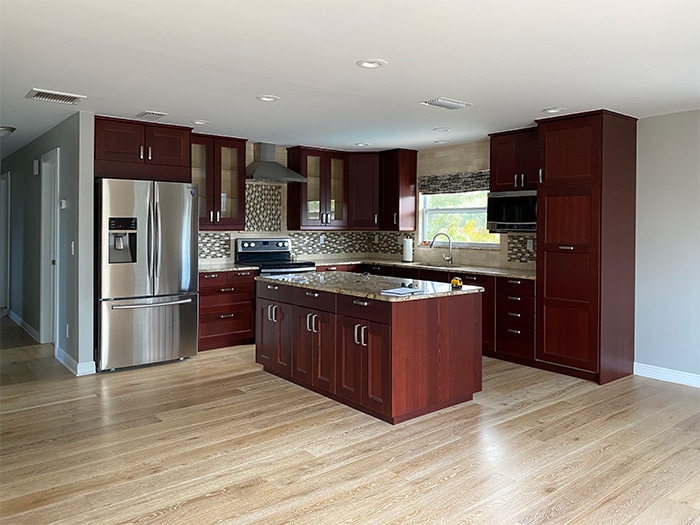 Pin
However, we will be making a few key changes like painting the kitchen cabinets and bathroom vanities, new backsplashes and counters, lighting, updating one of the bathrooms, and adding a large pergola to the backyard. We also have a living room, dining room, sunroom and four bedrooms to completely furnish (as inexpensively as possible!) Depending on how things go, I'll share a few projects and updates from time to time. At the very least, there will be a Before and After house tour with all the sources (and details on how to book a stay! ?)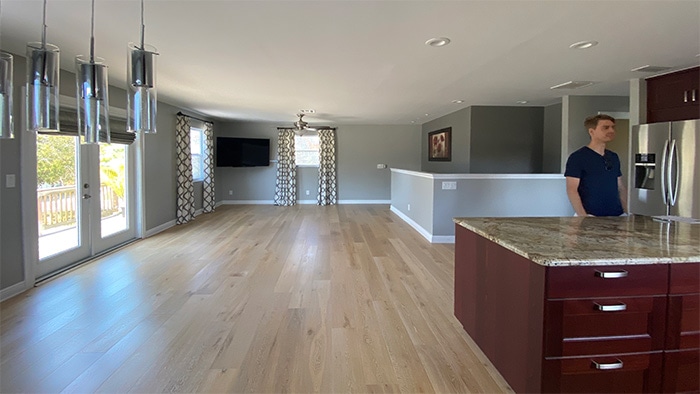 Pin
Eventually, I would love to take on some bigger renovations/DIY projects and share them on the blog, but that will depend on a lot of factors including time available between renters, since the house will be available to rent all year long.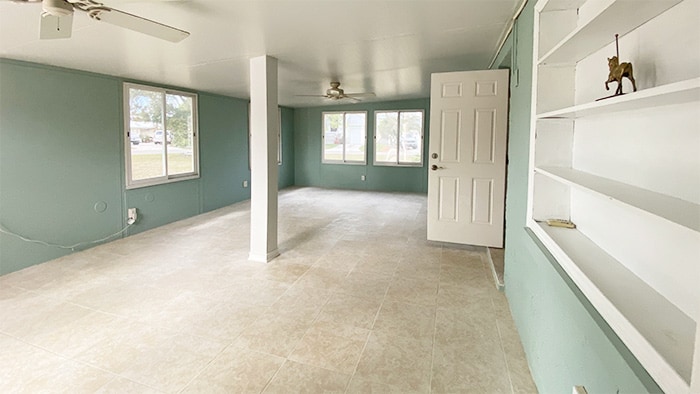 Pin
We're really excited about the possibilities with this one—and slightly overwhelmed with everything on our to-do list, to be honest! As with all of our new adventures, we'll find a way to make it work somehow.
Pin
And that's the big news for this week! I know some of you haven't been following me for very long, so if you have questions about anything I've shared please don't hesitate to ask! I always love talking about investing and what goes on behind the scenes, beyond the renovating/decorating stuff ?
Coming up next week: our Tropical Oasis master bedroom reveal!