Way back in the design and planning stages, I predicted that this room would be my most favorite of all. And while the kitchen sure is a tough contender, this little bathroom has my heart. Click below to watch the transformation in two minutes: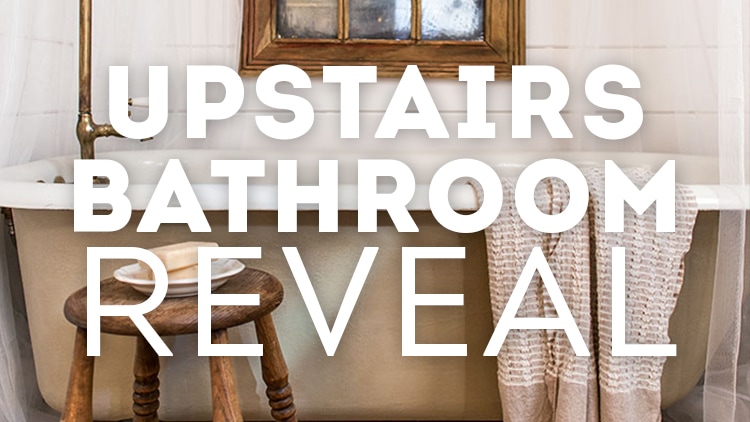 Pin
Let's take a quick walk down memory lane…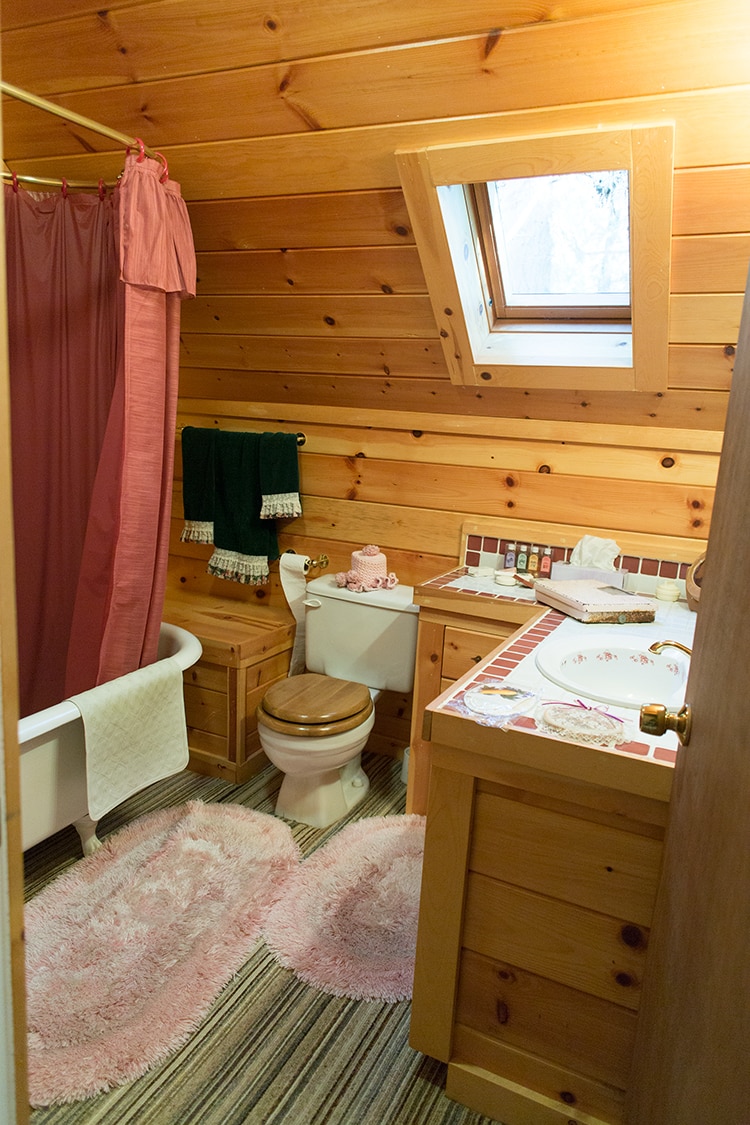 Pin
I was thrilled to find wood walls and ceilings, and a gorgeous clawfoot tub… but those were the only redeeming qualities.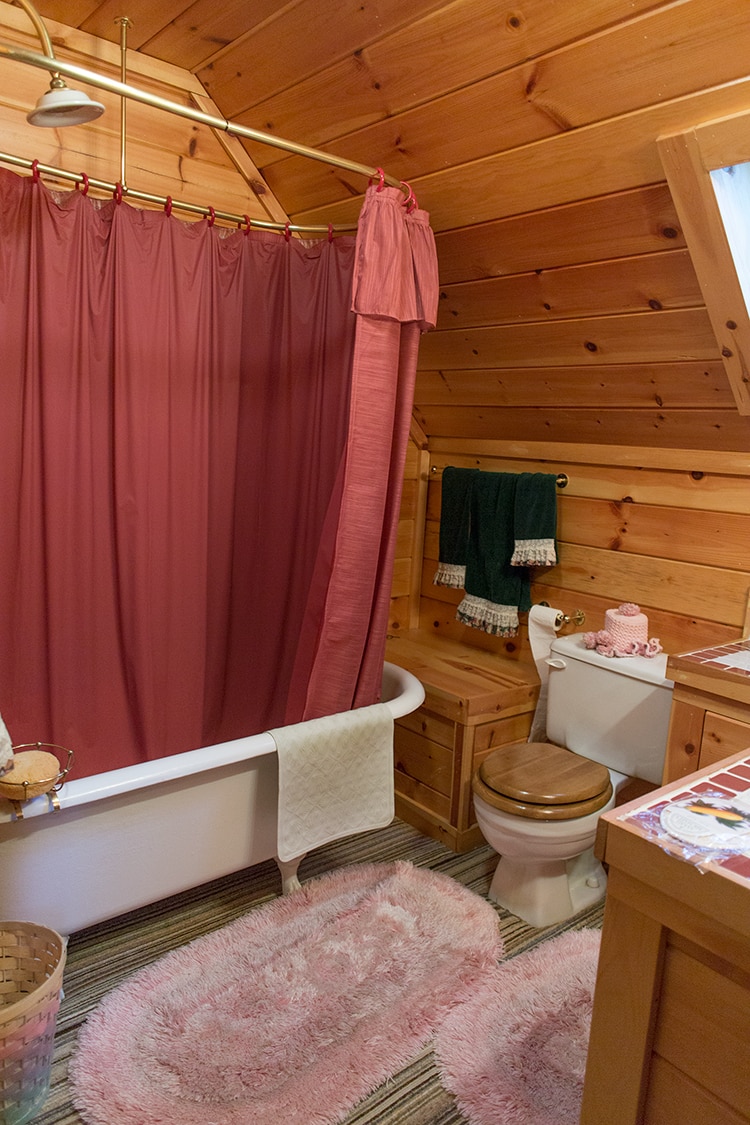 Pin
I knew a small facelift would go a long way in this space. And fortunately, it didn't take much more than that.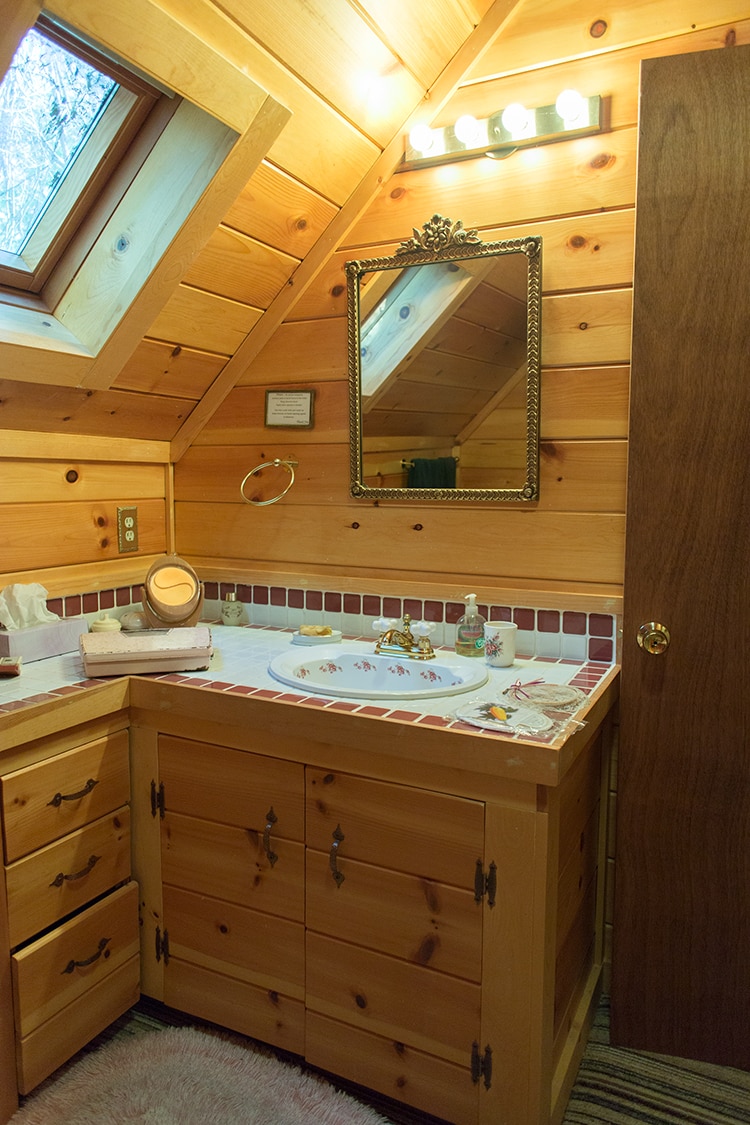 Pin
Demo was first on the list.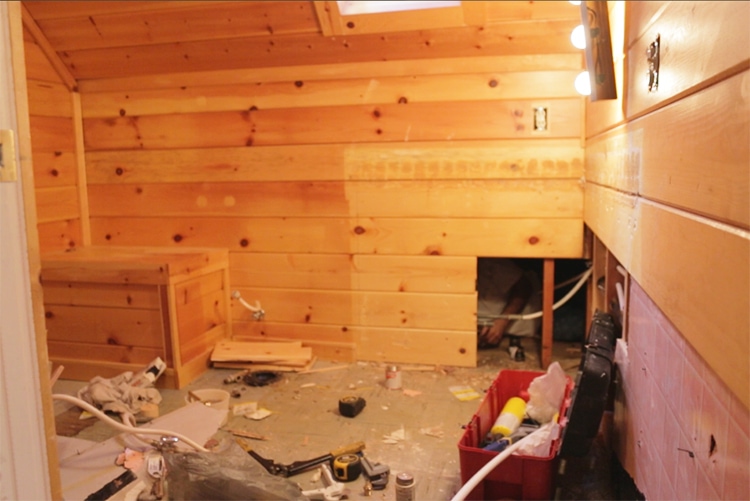 Pin
Then a DIY tub makeover using Maison Blanche paint and a magical brass aging solution: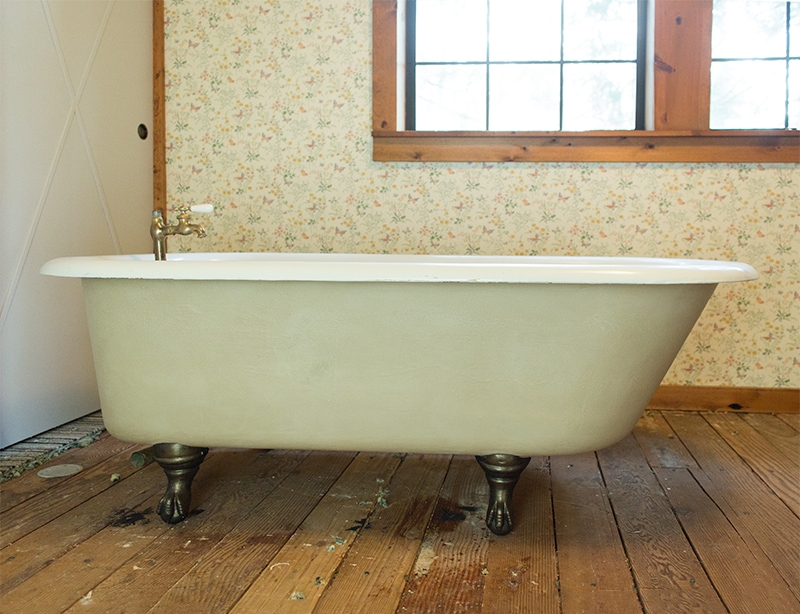 Pin
And my favorite of all—these herringbone brick floors: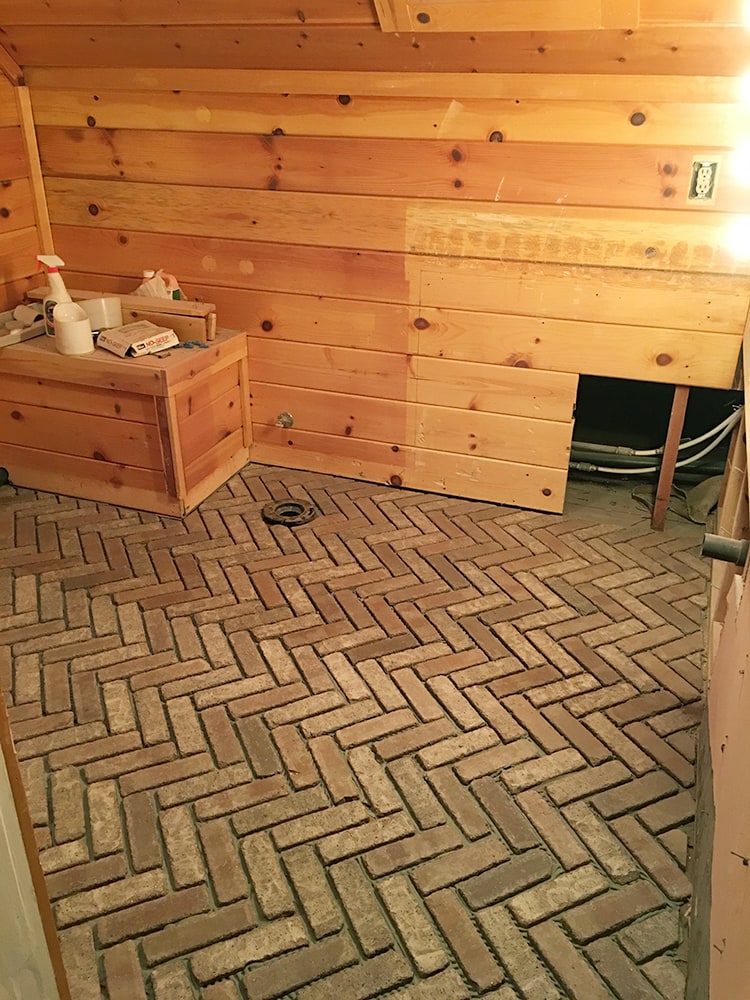 Pin
Then came the very low budget and time consuming DIY vanity…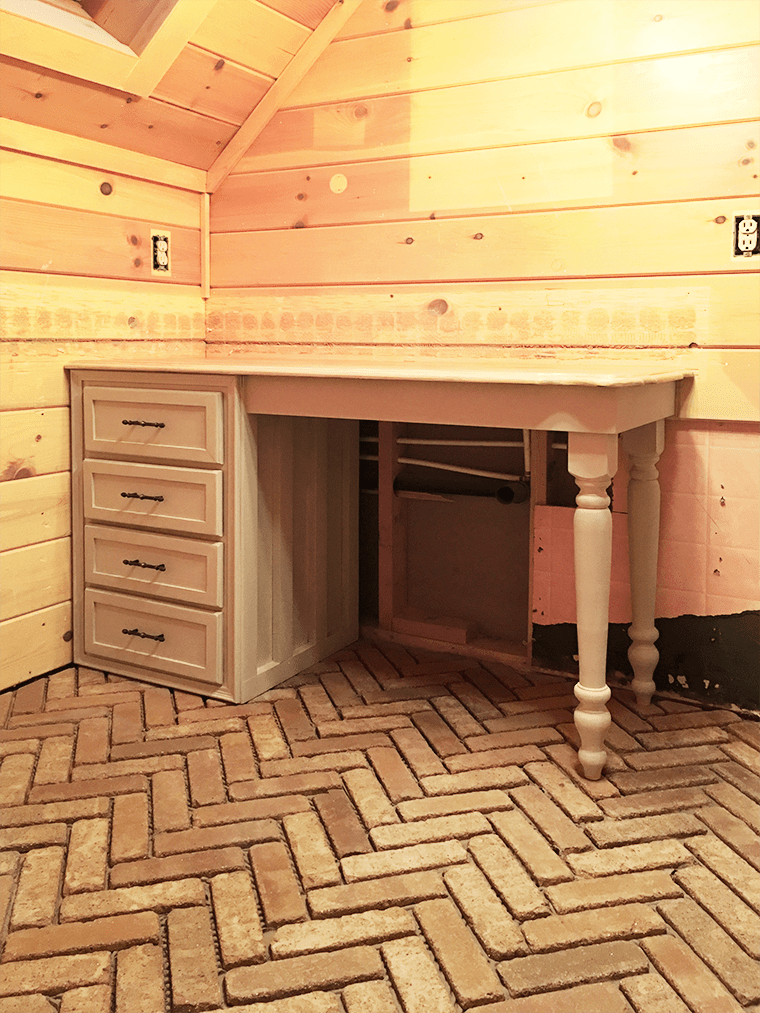 Pin
And paint!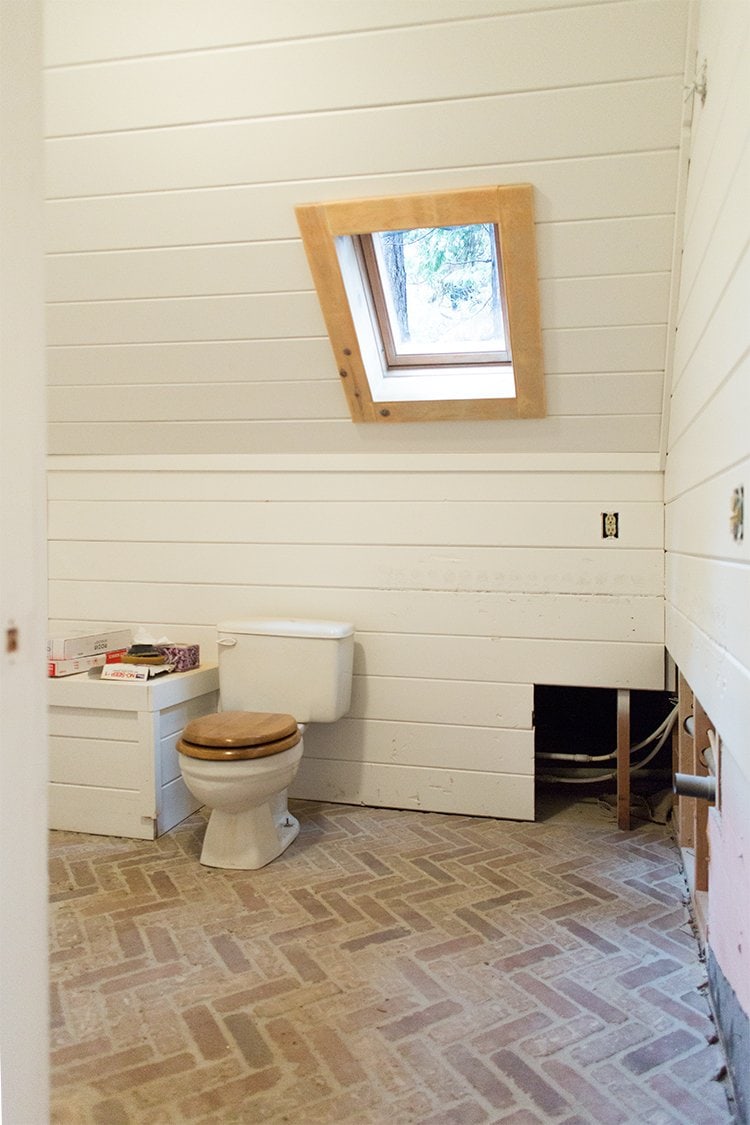 Pin
Four months later, welcome to my little slice of heaven…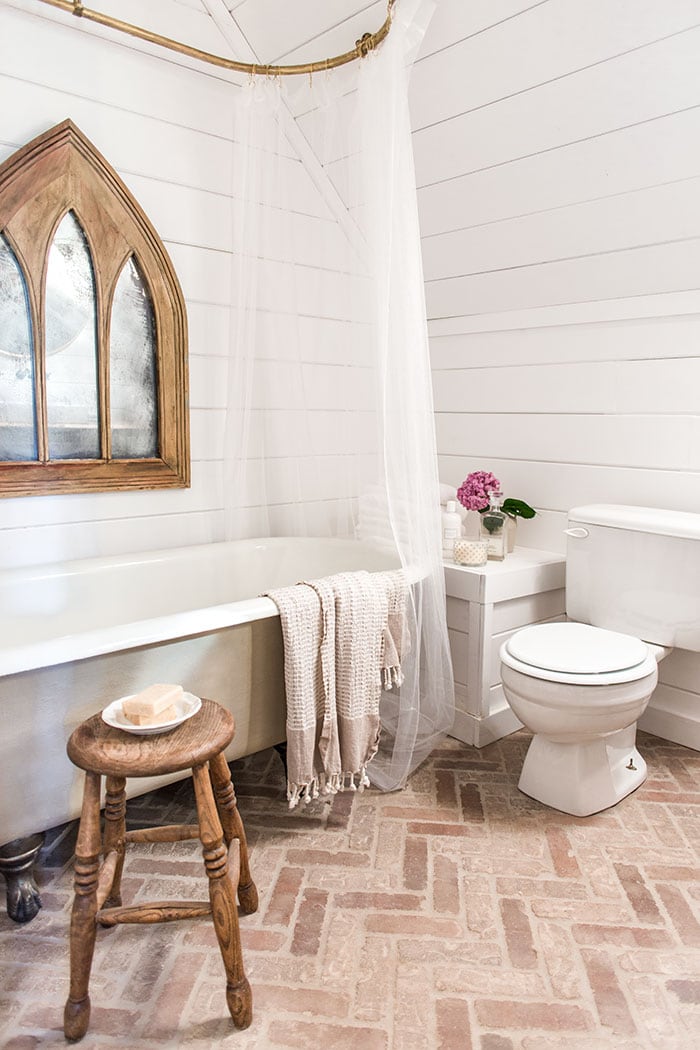 Pin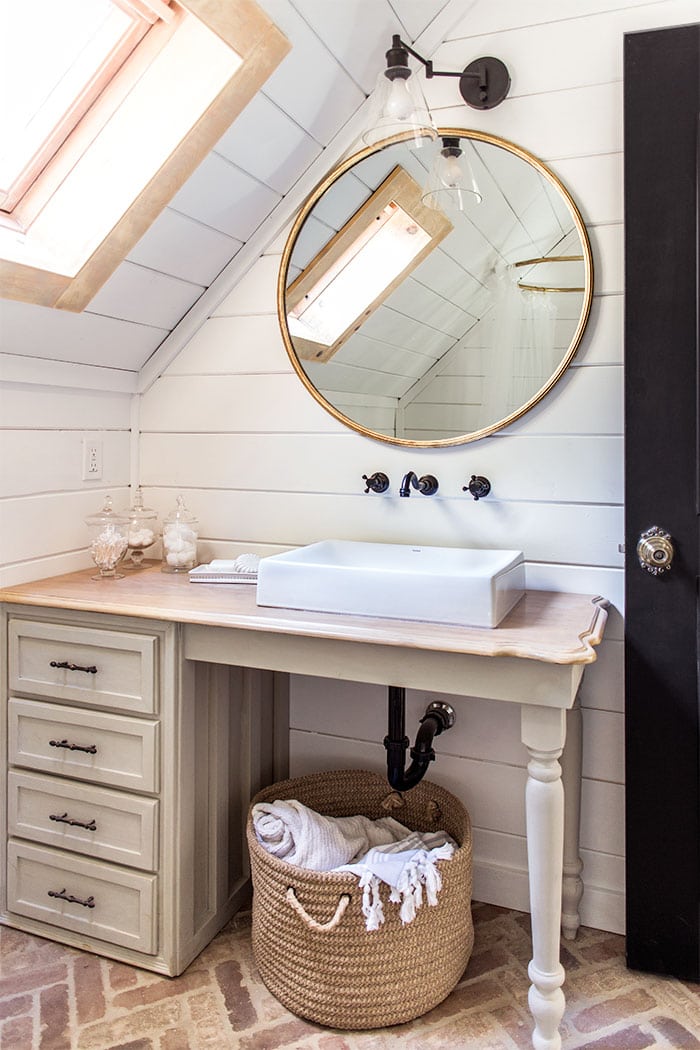 Pin
I don't think I could love 50 square feet more.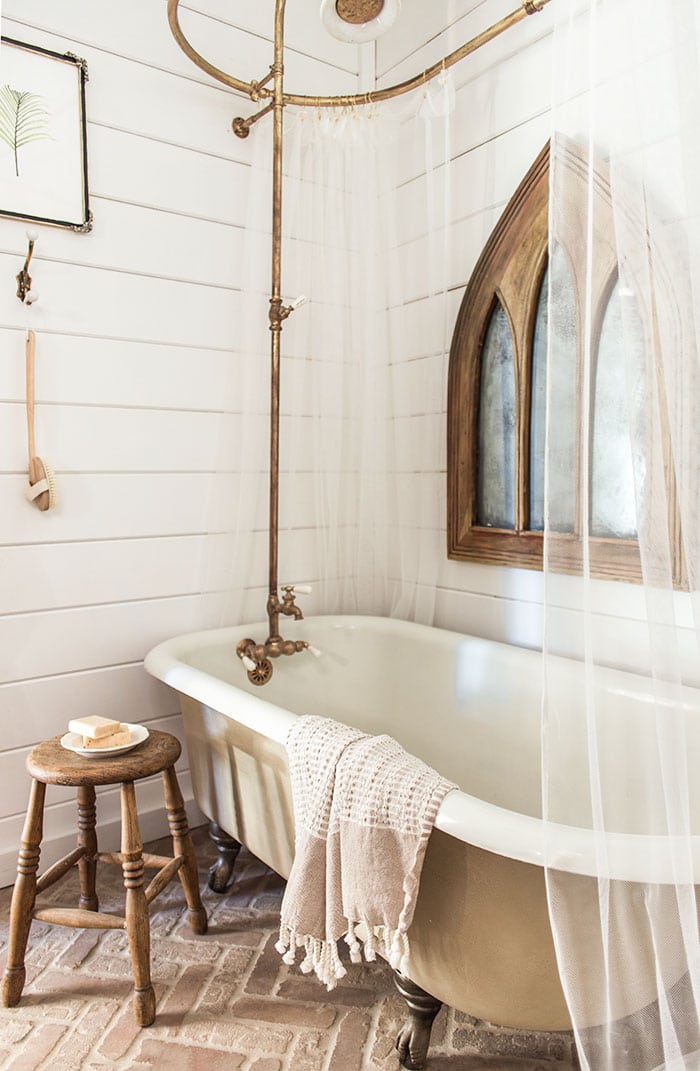 Pin
When I walk in, I feel like I'm being transported back in time. To the washroom of an old European manor somewhere in the countryside.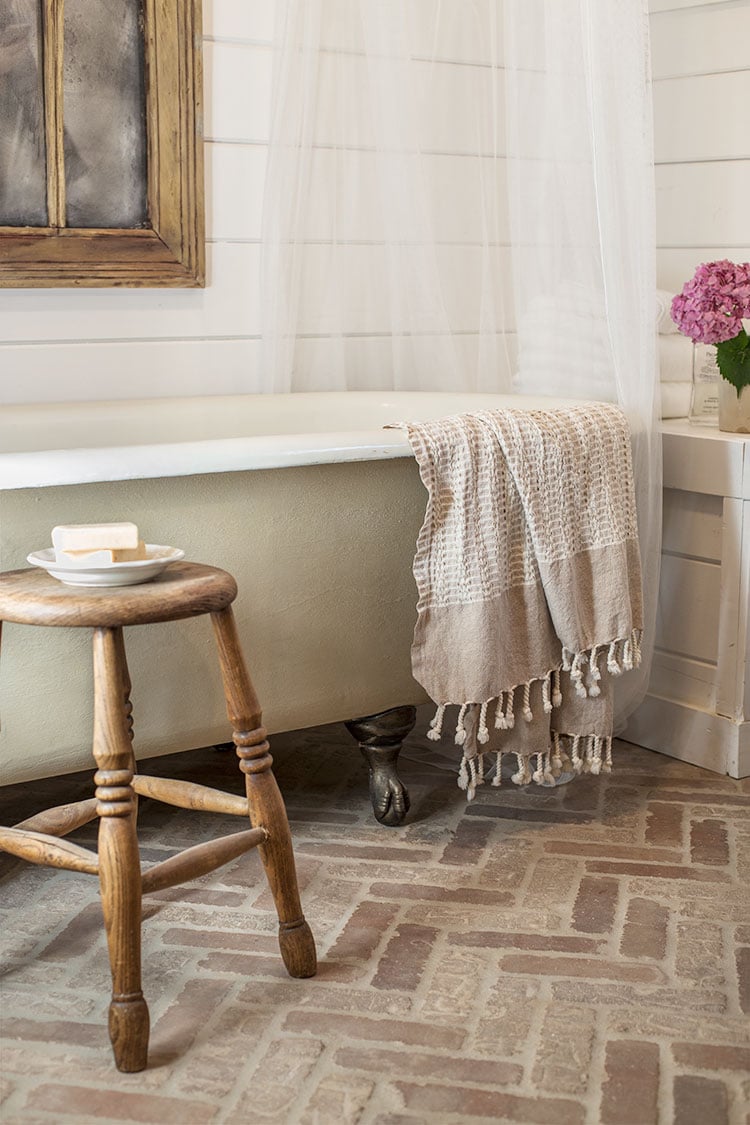 Pin
It's fun to pretend.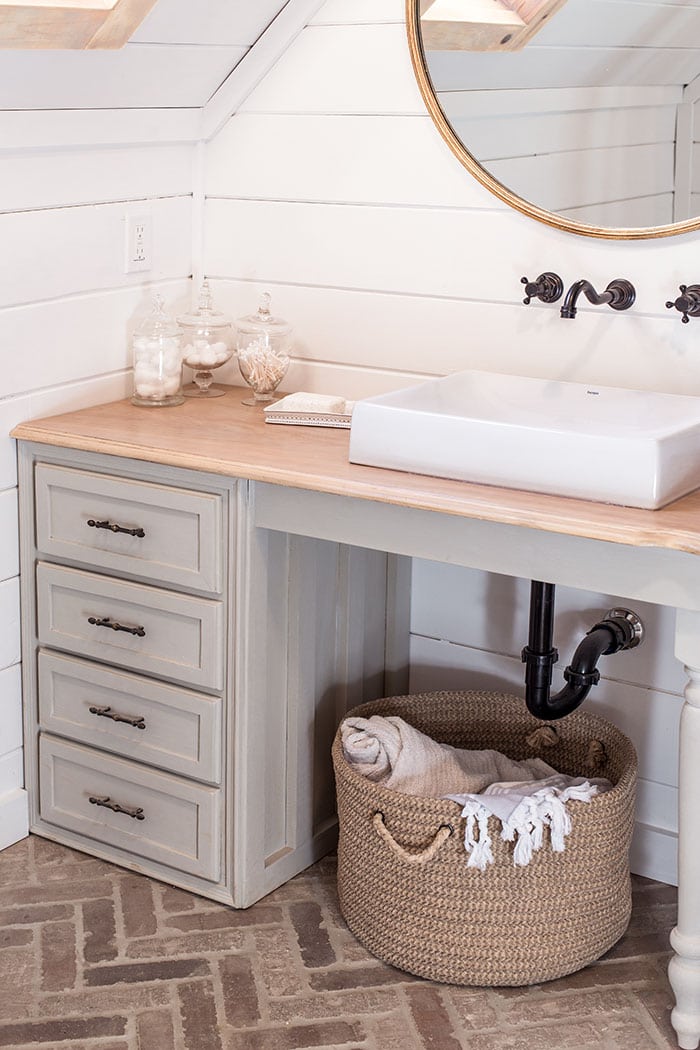 Pin
The only substantial expenses in here were the flooring, and labor for tile, plumbing and patching the wall boards.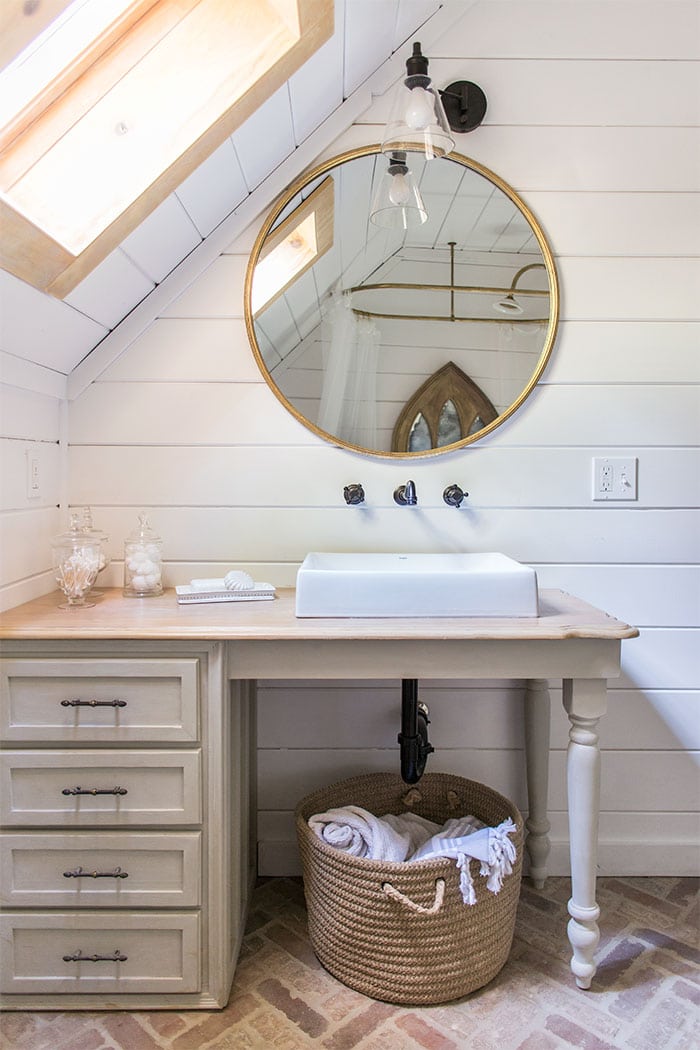 Pin
The vanity was made using mostly recycled materials and the sink, faucet, mirror and light are all inexpensive (sources linked below).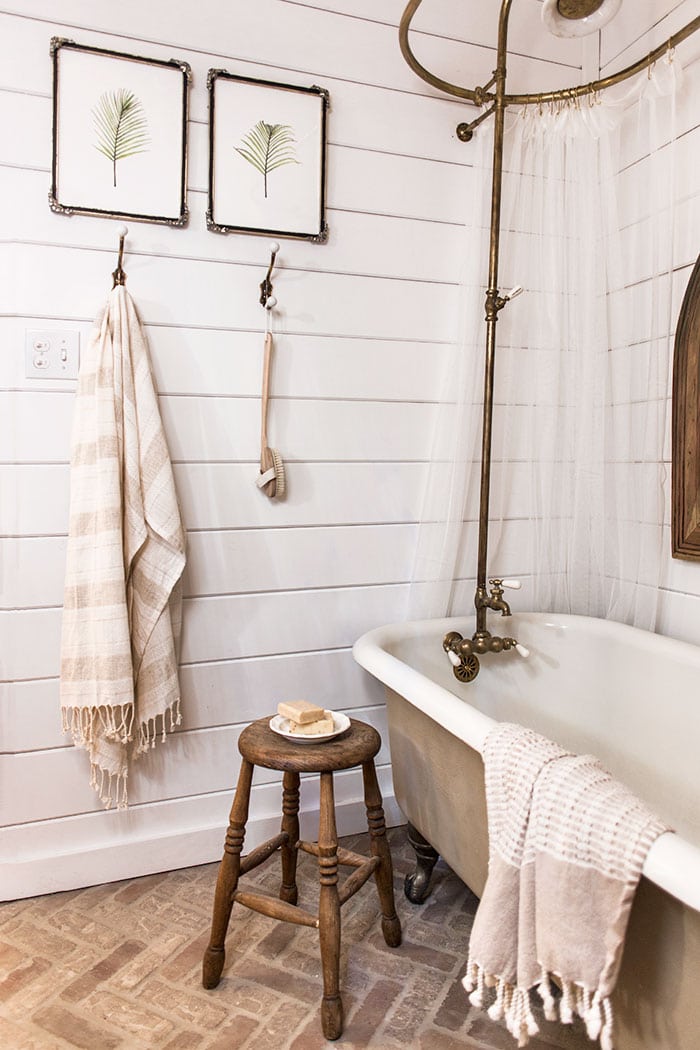 Pin
The tub makeover wasn't much, the art pulled from storage, stool borrowed, hooks reused and towels found at a bargain on Ebay.
And this mirror…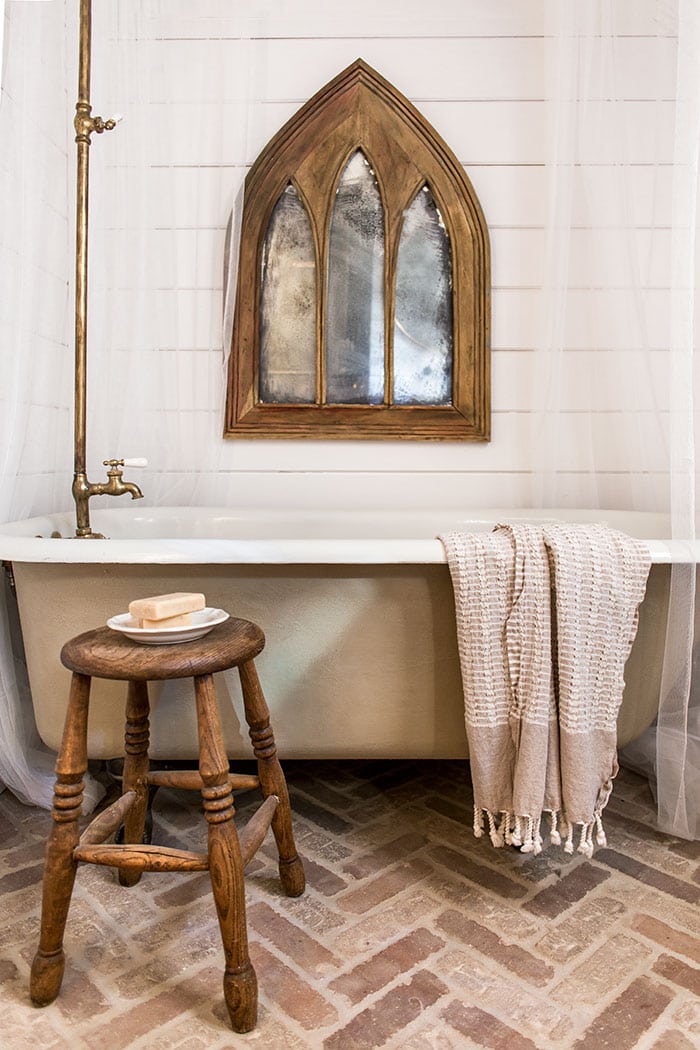 Pin
A $25 Restore find that I sanded and stained, then aged using a combination of paint stripper, bleach and mirror spray paint. It was a very last minute project that made a big impact.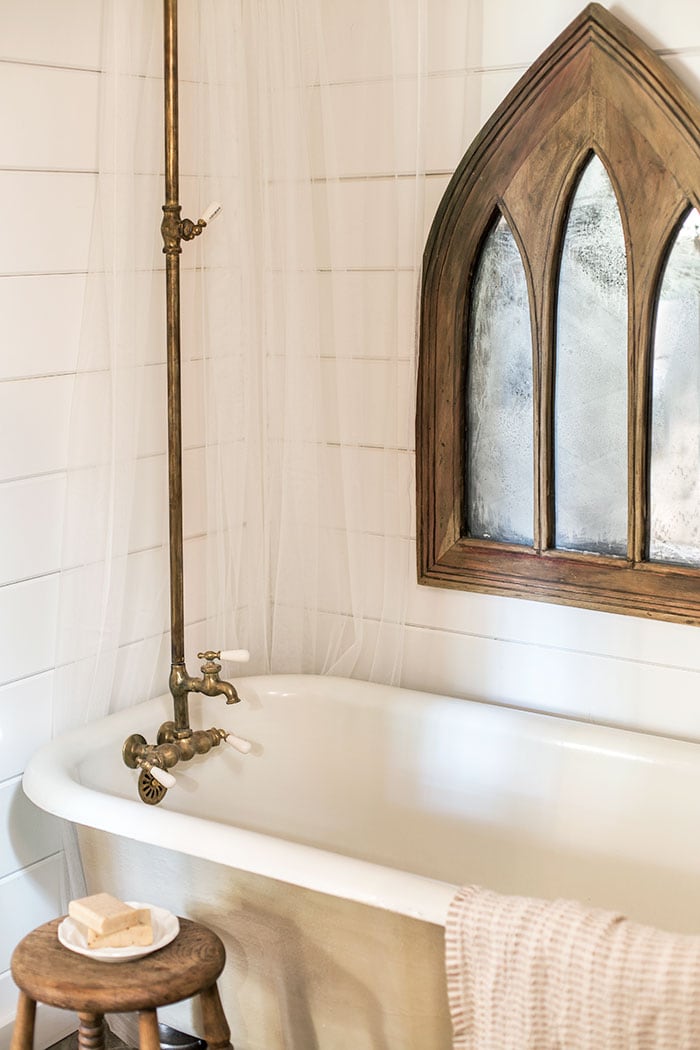 Pin
You're forced to get creative when you have to squeeze every dollar out of a limited budget, and I believe it actually makes you a better designer/DIY'er.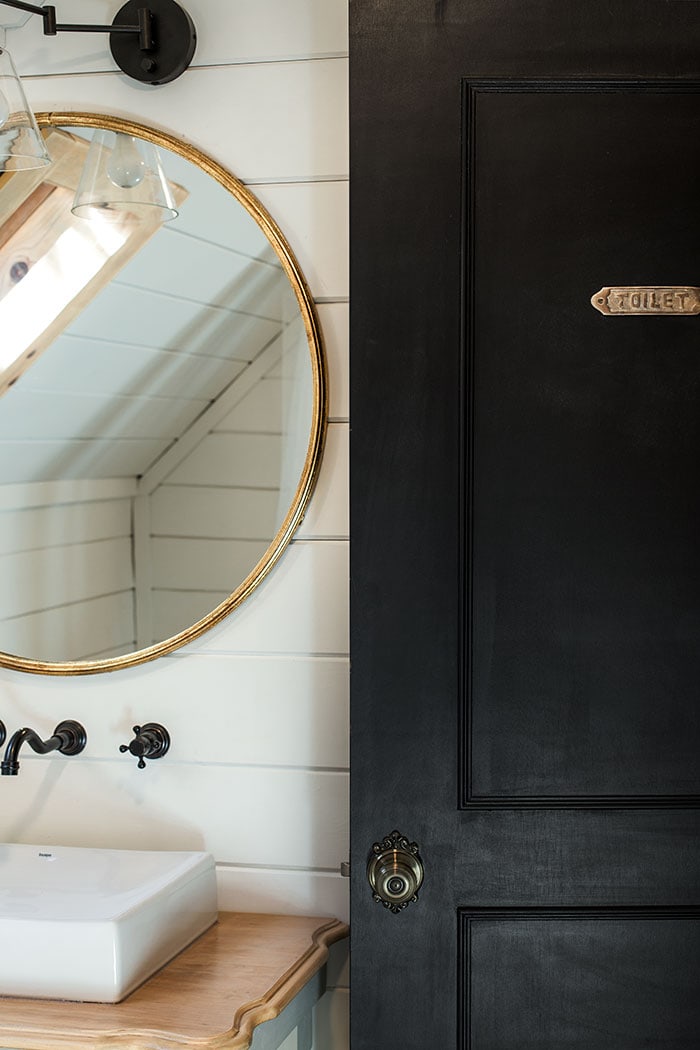 Pin
Can I get an Amen for black doors and brass hardware? These toilet signs are going on every bathroom door in every house I touch for the rest of my life. You think I'm kidding…
Pin
Another Wayfair sconce sighting! One of 5 in this house. And you may recognize the faucet because it's the same one I've used in my last four bathrooms. Why mess up a good thing?
Magic photo alert: hover your mouse (or tap on mobile) to pull up links to some of the sources: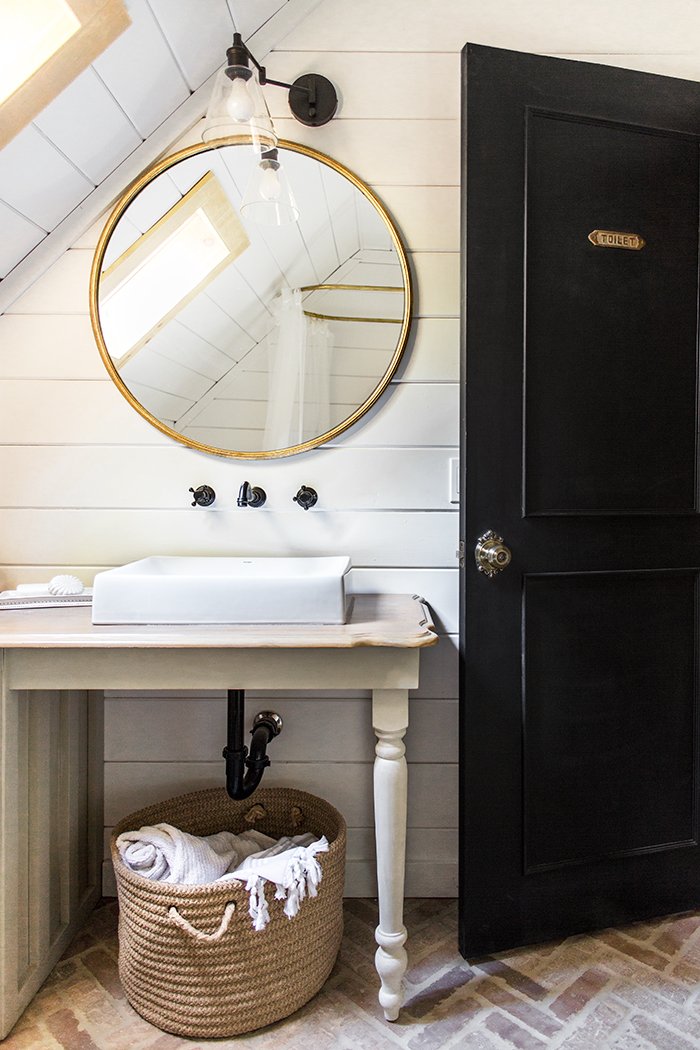 Sadly, we've reached the end of our tour…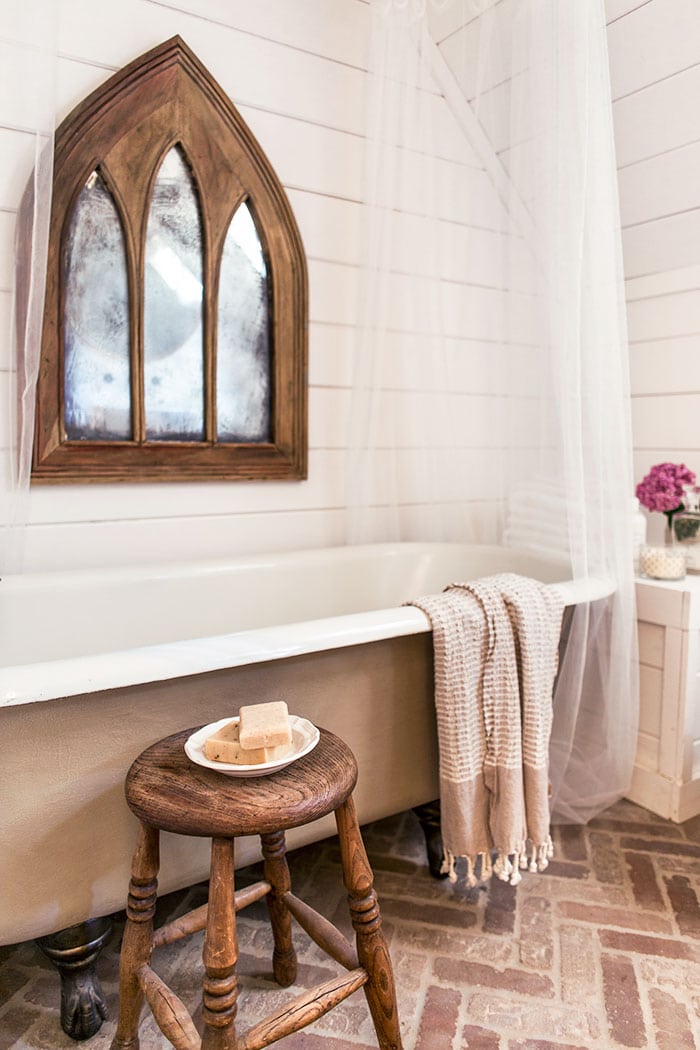 Pin
I know, it's hard to leave this place. I don't want it to end either. One more for the road…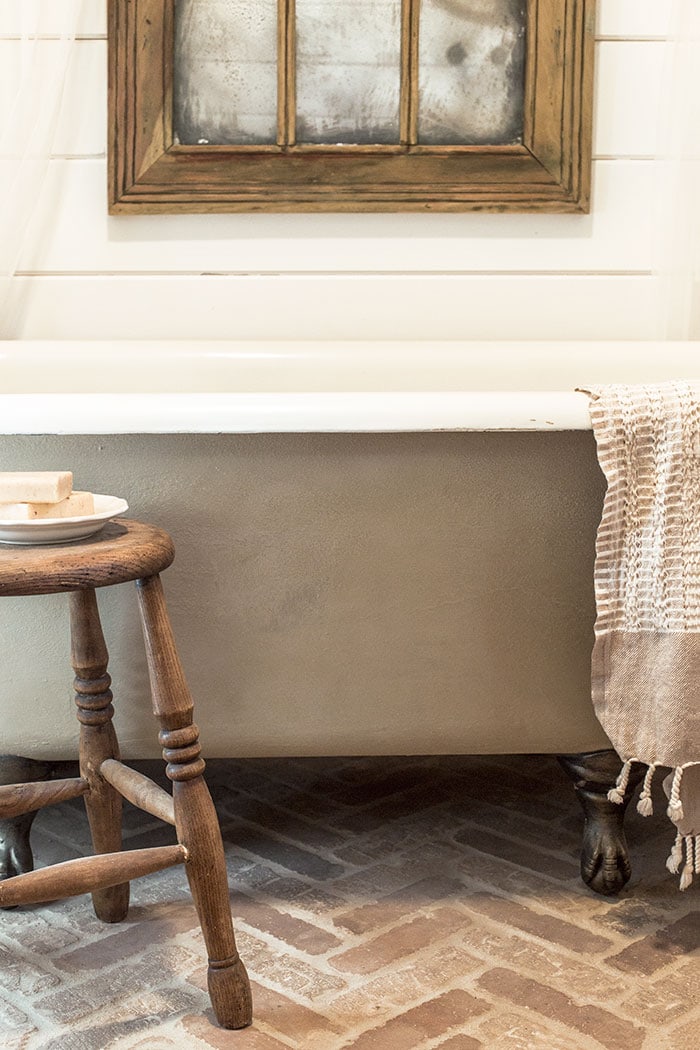 Pin
Make sure to watch the two minute Before & After video for the full experience!
SOURCES
Wall color: Valspar's Bistro White
Black door color: Valspar's Cracked Pepper
Wood mirror: Restore/DIY makeover
Stool: borrowed
Hooks: came with house
Vanity: DIY
Gold mirror – discontinued, similar item here
Apothecary jars (similar here)
Or shop the look below!
Disclosure: Some of the products listed were provided via sponsorship—all of which I selected and fully approve of.
Starting Monday will be a full week of bedroom reveals, five days in a row! I've been a busy bee trying to capture it all for you guys (and I still have tons of editing and post writing to do!) so get ready for content overload as we approach the final stretch. Lots more on the way!