The time has come for my favorite tour of the year! Welcome to our 2022 Holiday Home…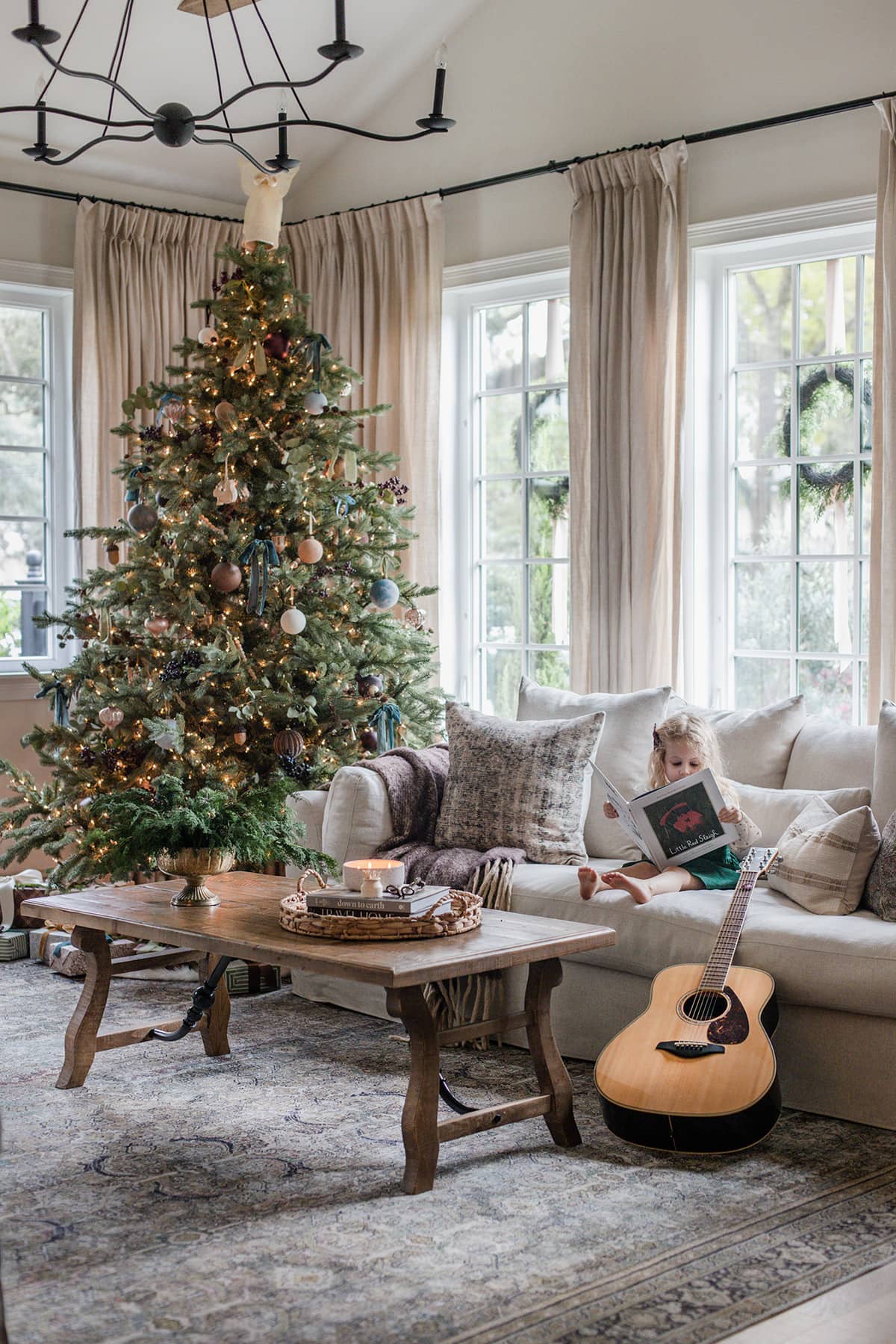 I look forward to this shoot the most each year, and capturing these sweet memories for our family. This year feels extra sentimental because it's our last Christmas as a family of three.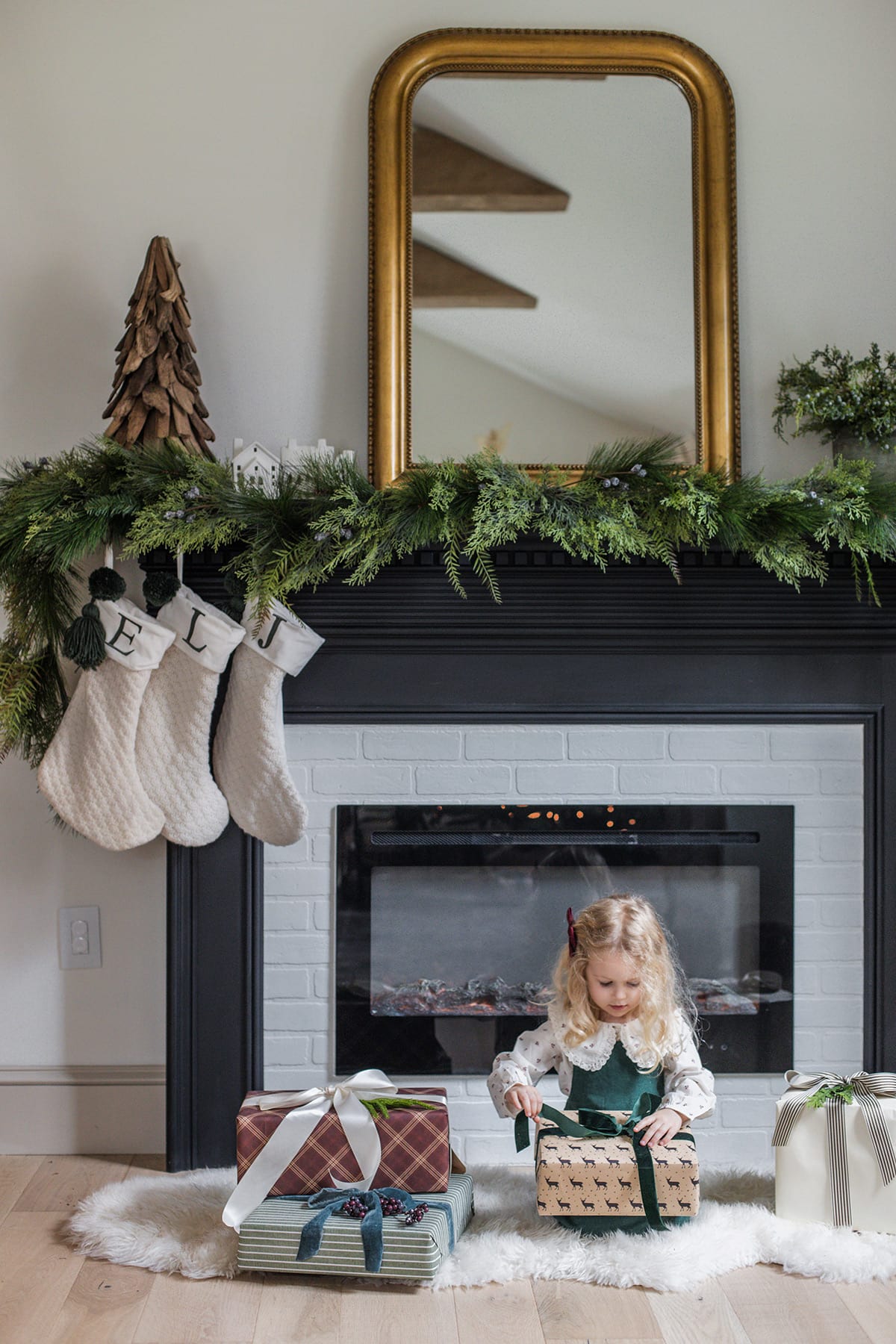 With how busy our year has been, I haven't had the time to pull out my camera and take family photos as nearly as much as I'd like. This is one shoot I'd never miss, though!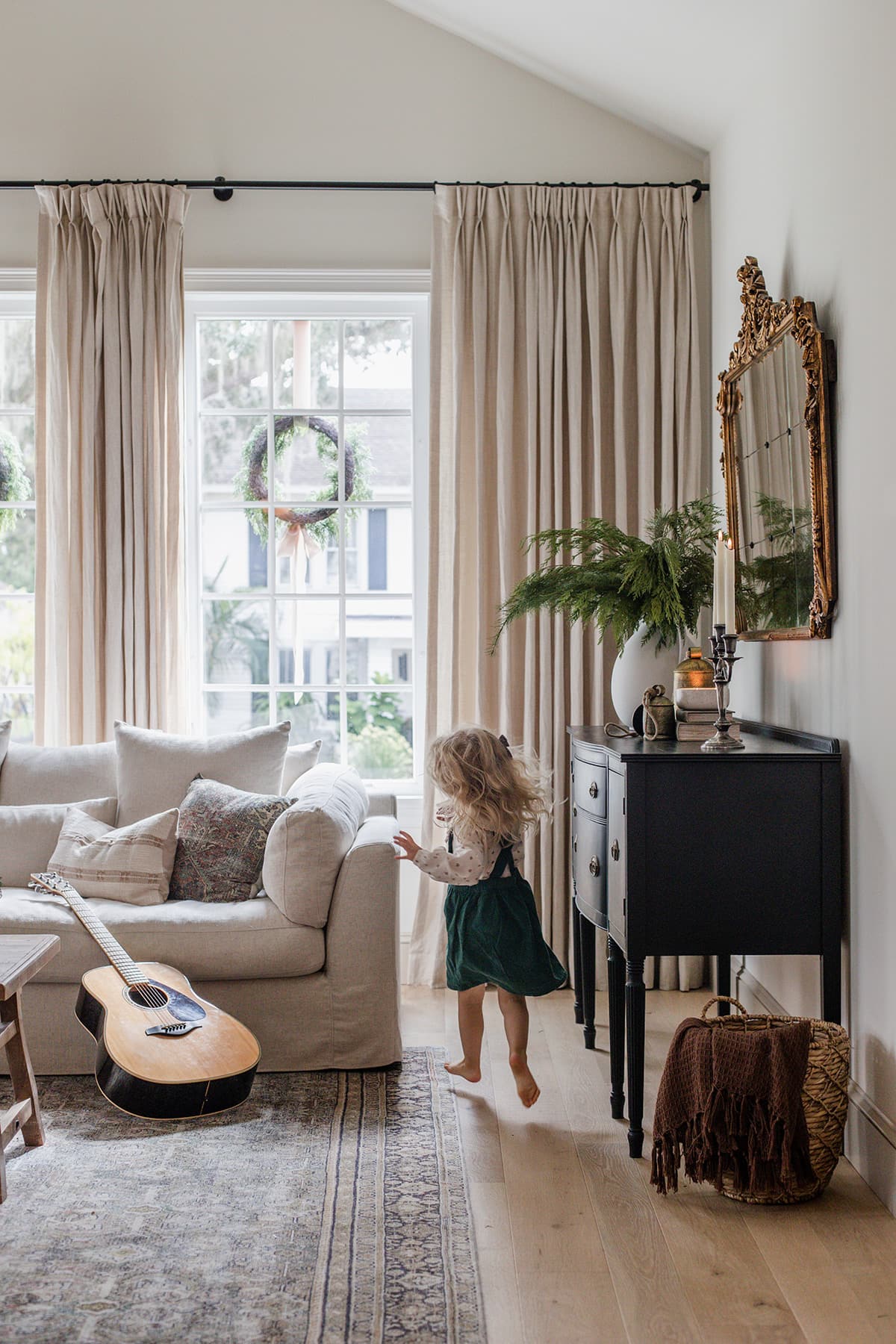 In previous years I'd take weeks to decorate, end up with 100+ photos and split the tour into 2-3 blog posts. This year, time is a luxury so I kept things relatively simple, and fit everything into one tour.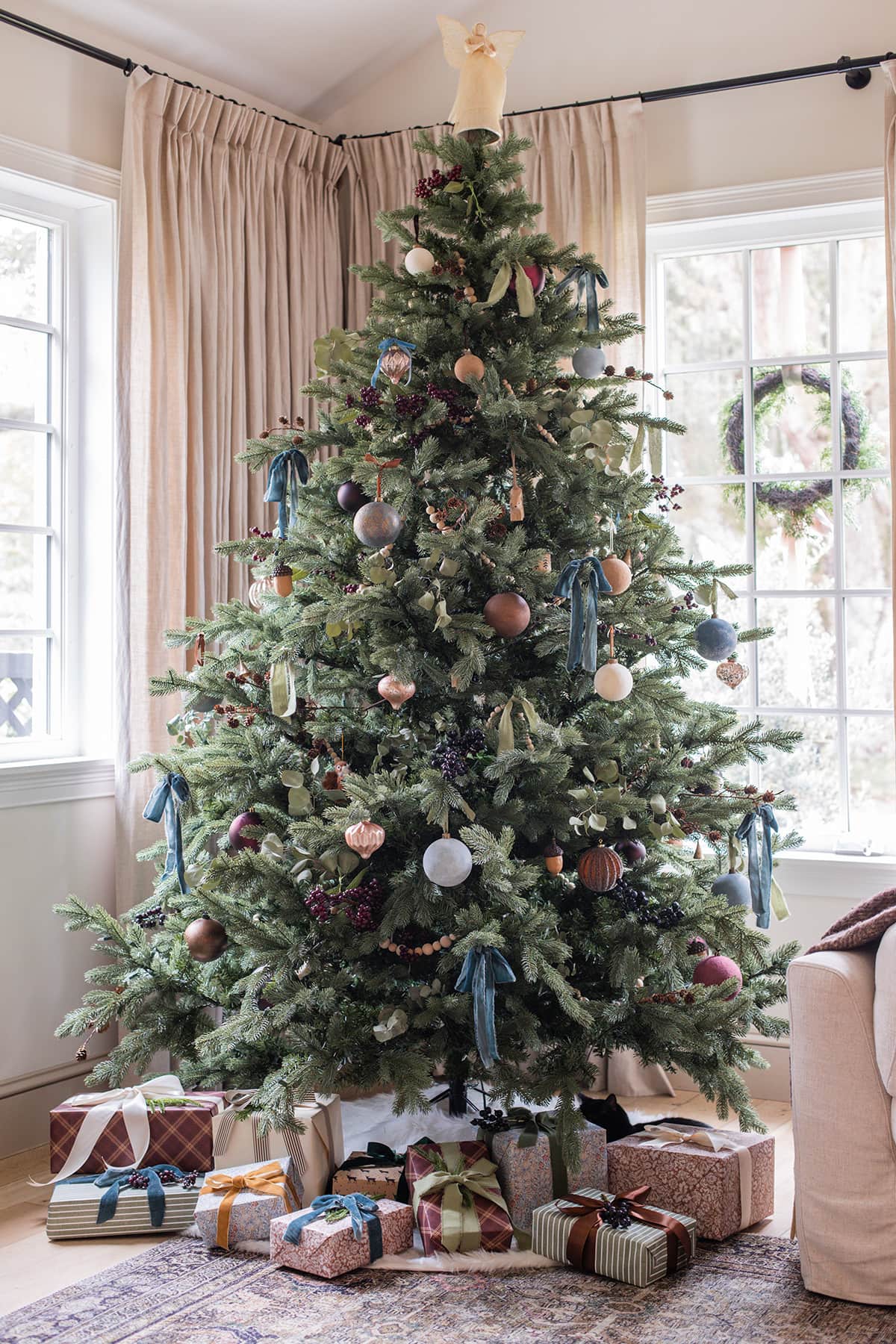 Our tree is the crown jewel of our home during the holidays. Last year's theme was romantic berry & bronze, and I used a lot of the same ornaments, but also incorporated blue and green (inspired by baby boy on the way).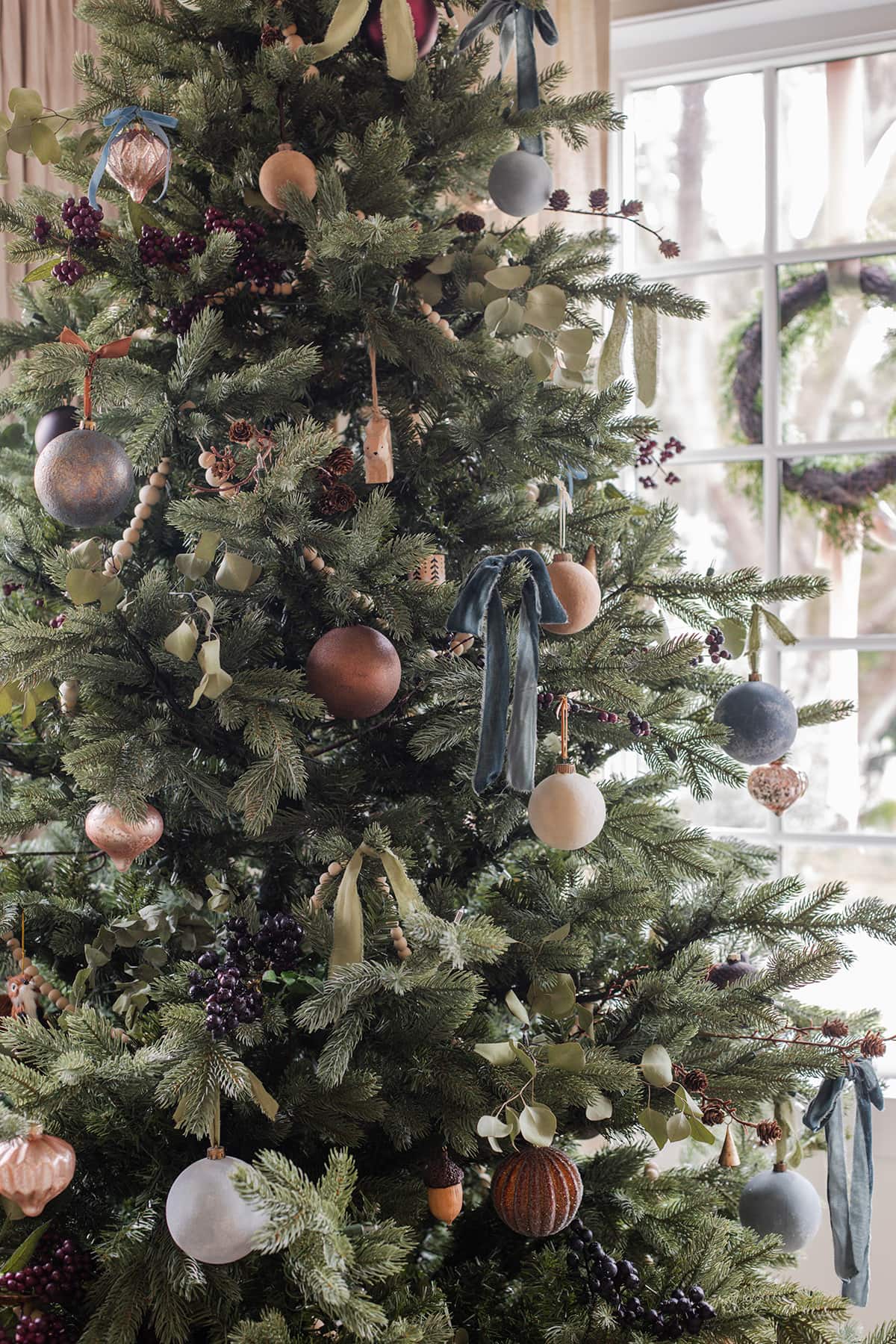 I had fun making DIY velvet ornaments, DIY matte powdered ornaments, and DIY aged iron ornaments (tutorial for the iron ornaments coming soon!) Can you spot them all?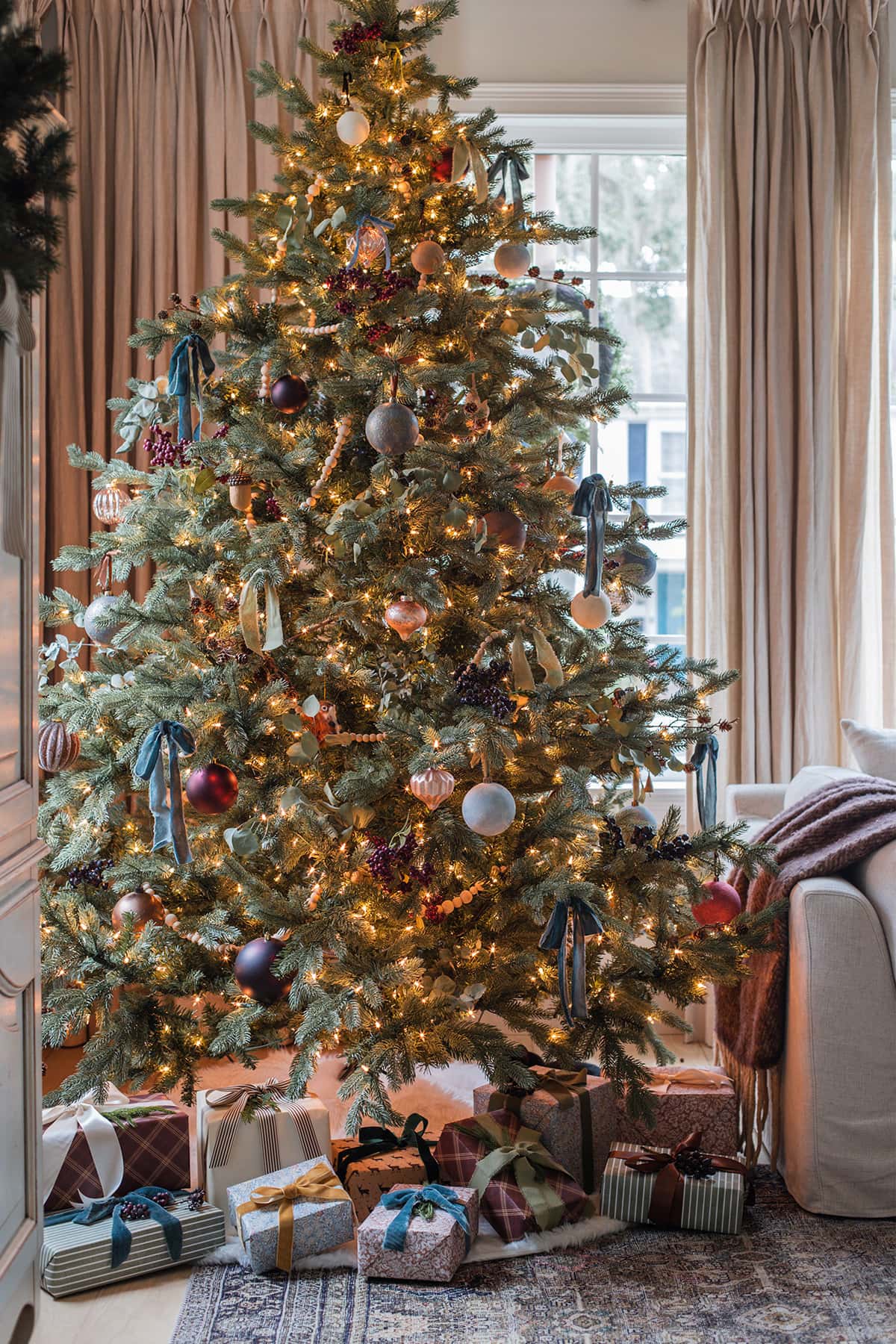 I also spend weeks searching for the perfect gift wrap and ribbon to coordinate with our tree. You can find links to everything I used right here.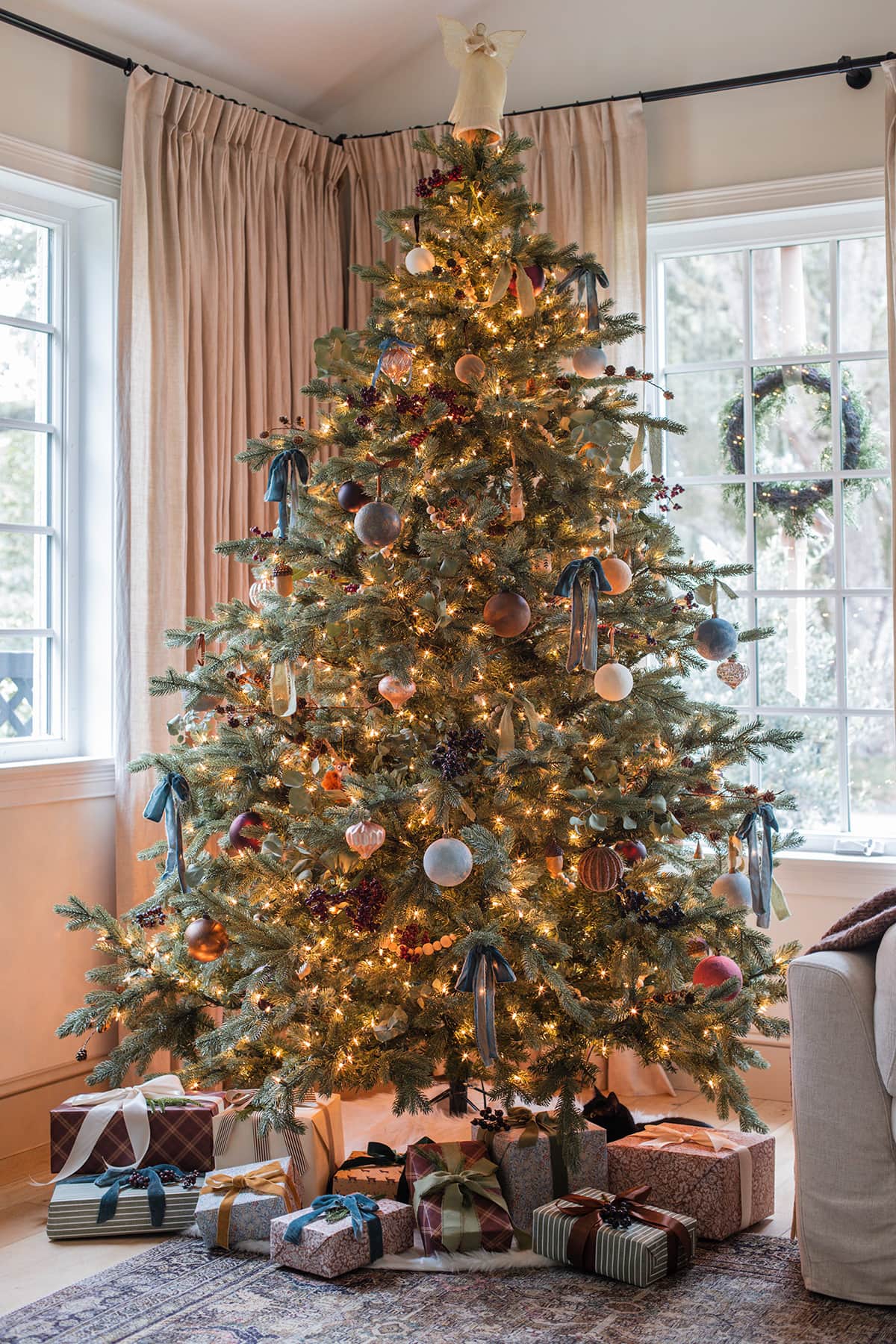 This tree is the most colorful I've ever done, and it makes me happy! Do you prefer colors or a more monochromatic look?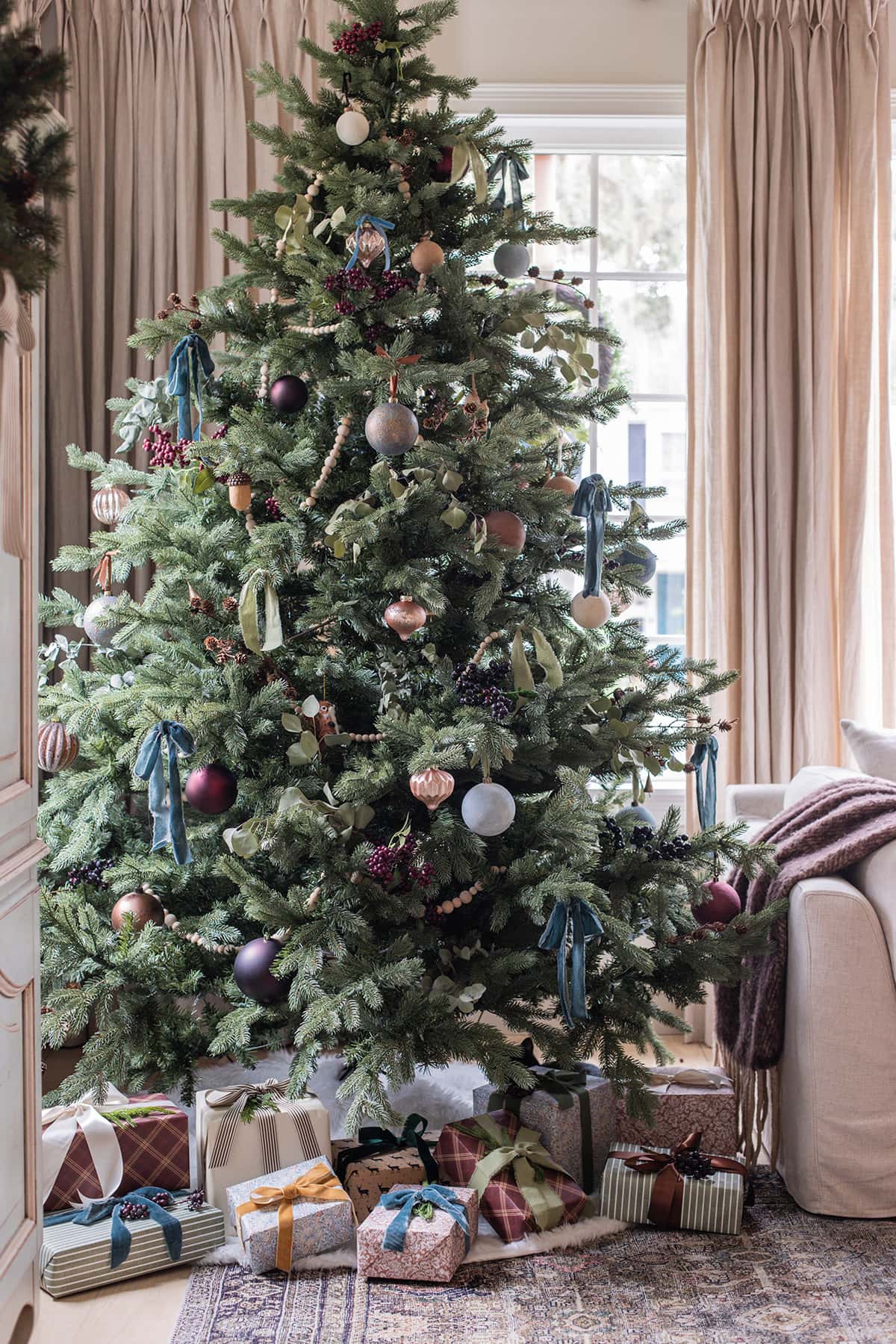 I've started a tradition of taking a few different Christmas shots of Esmé from the same angle each year. So sweet to watch her grow over the years…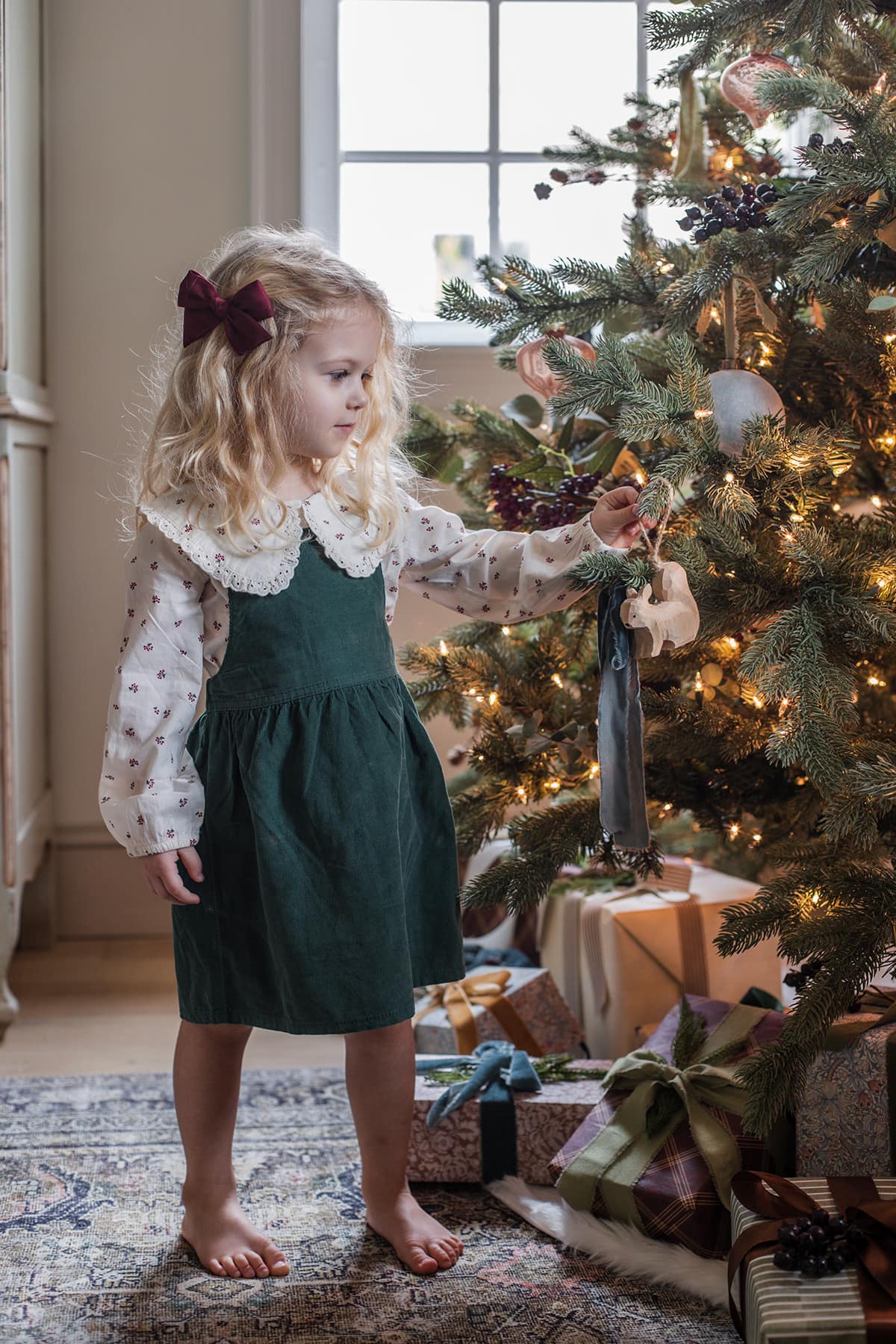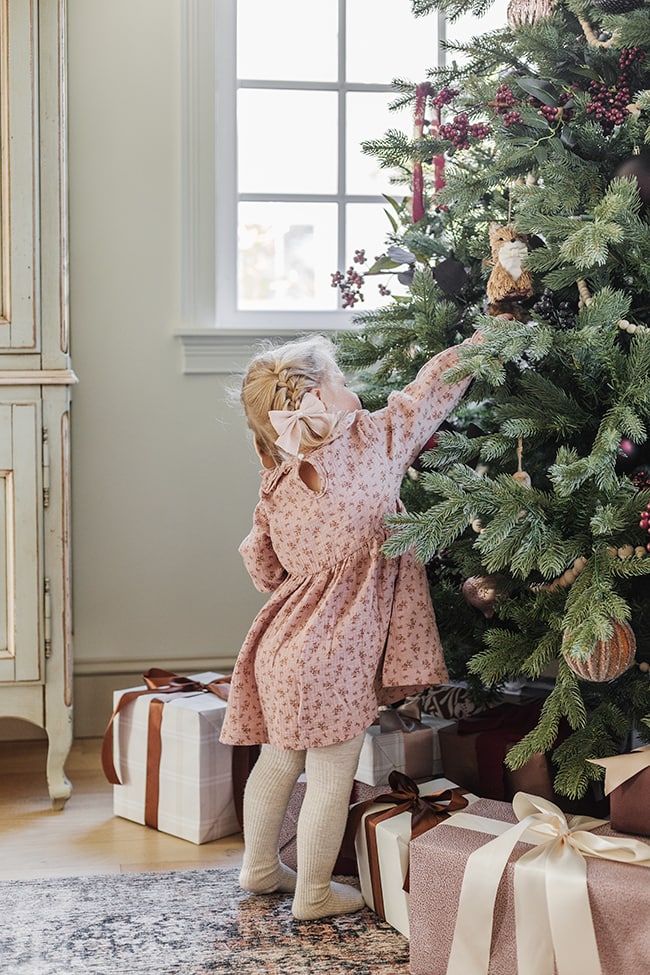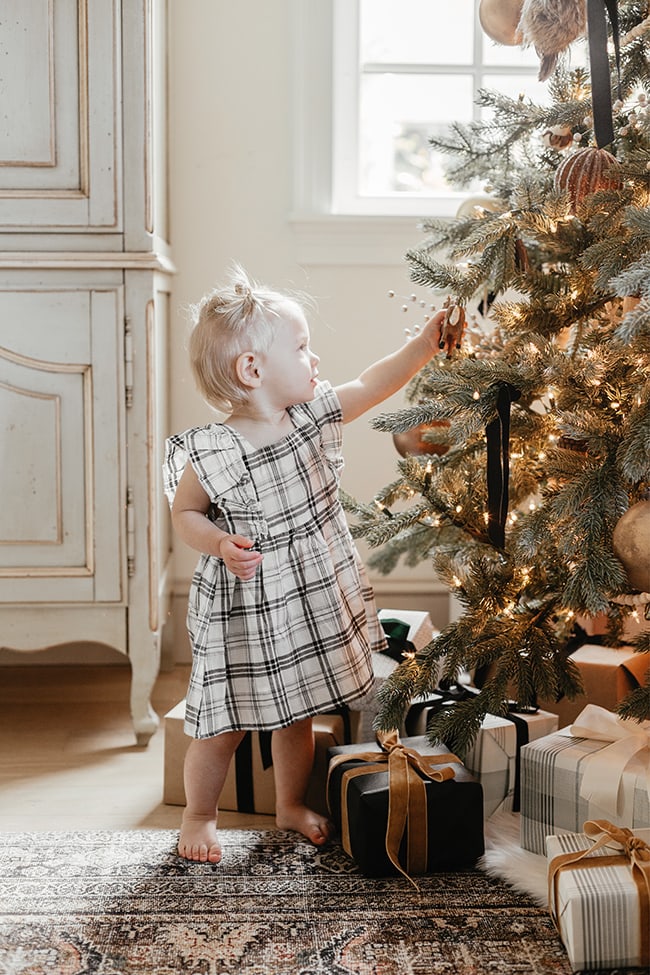 A few more shots of the living room…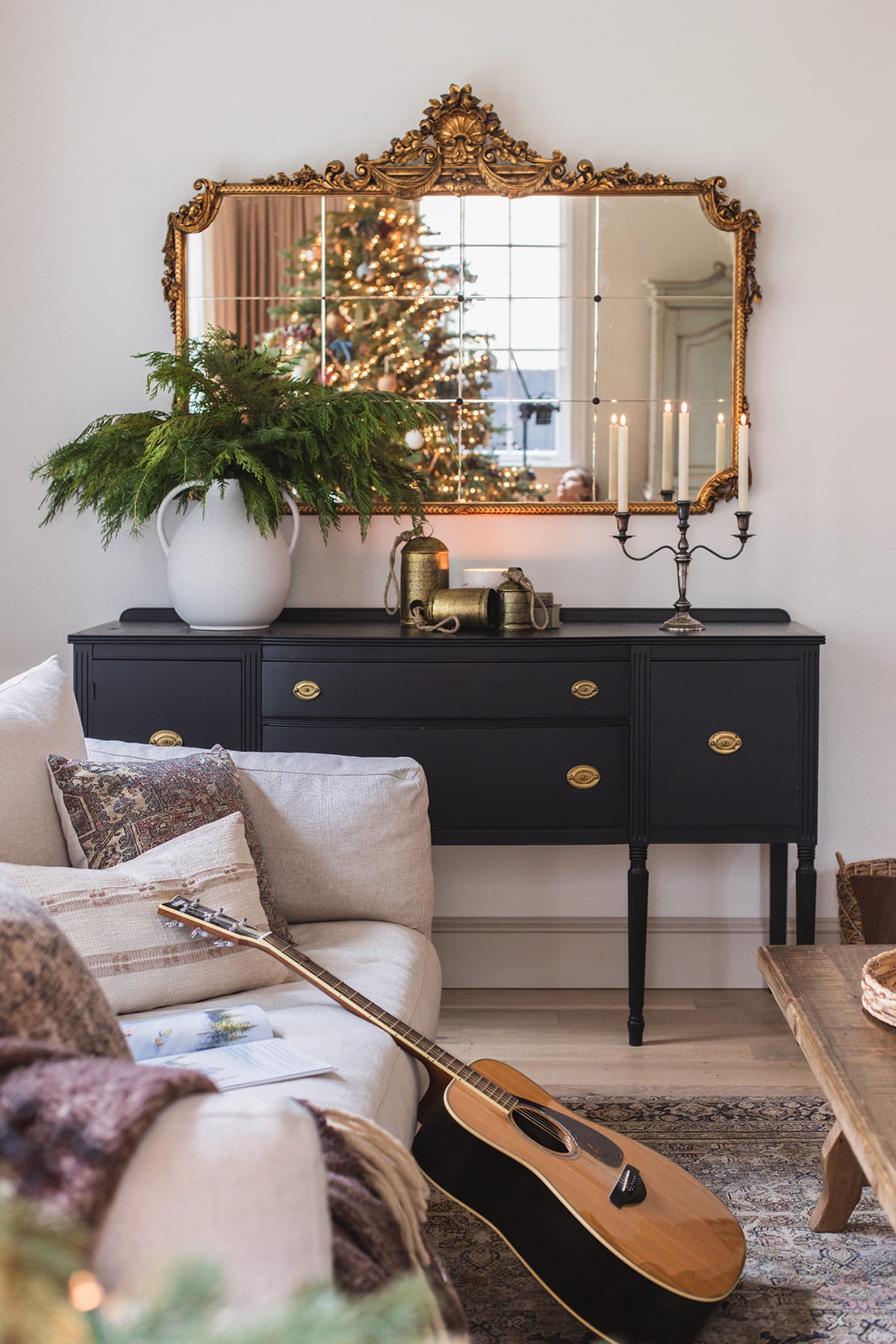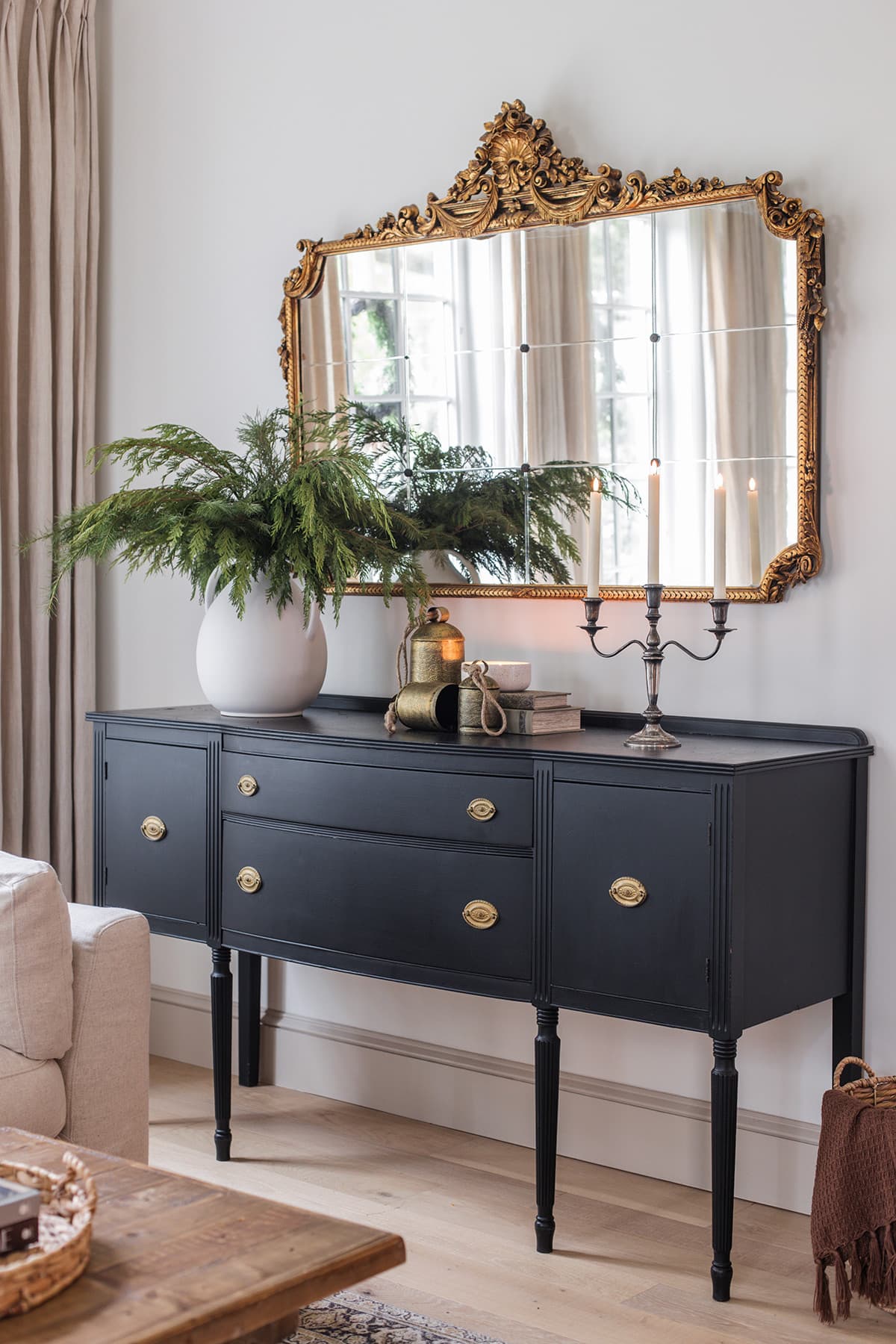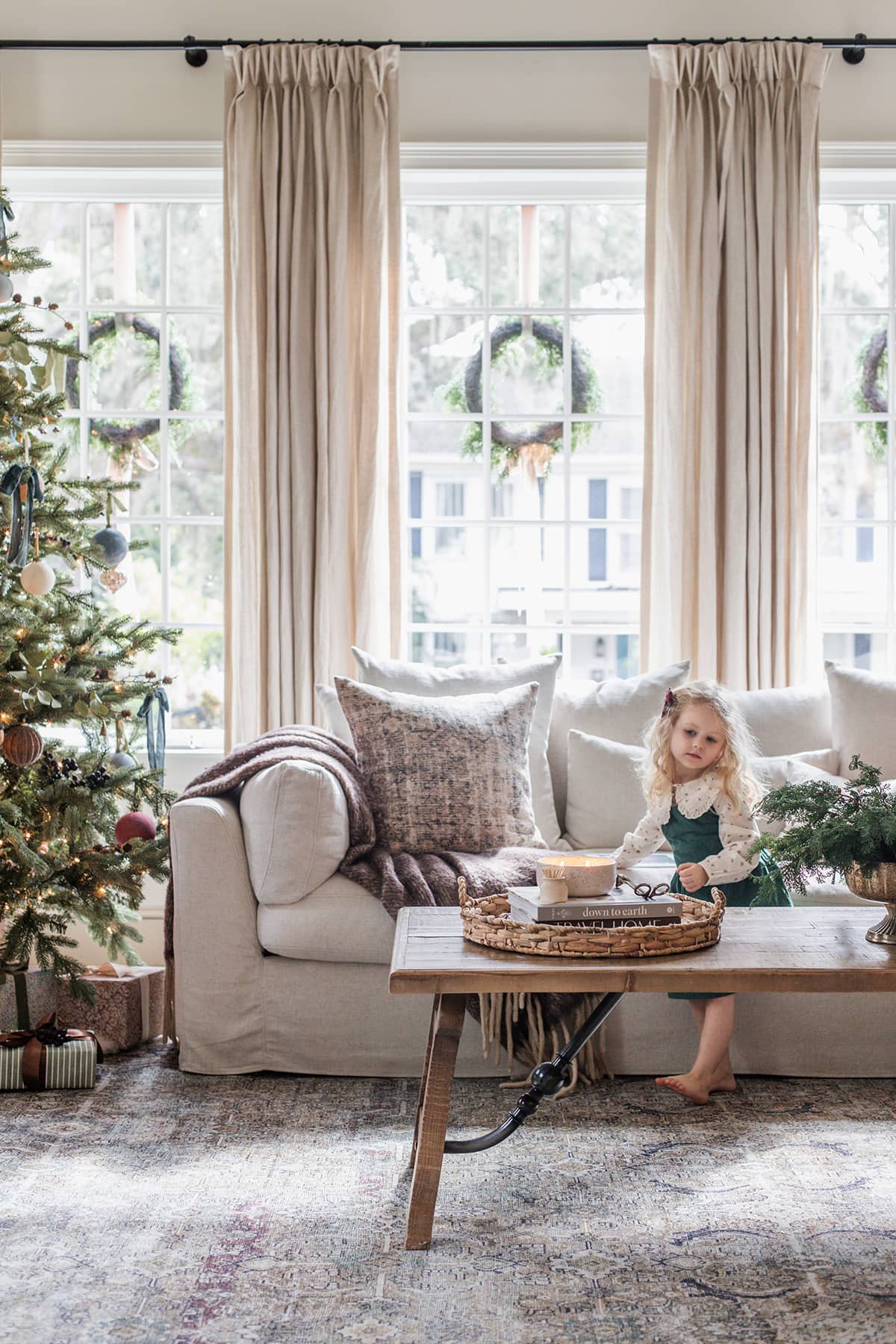 Let's walk a few more steps over to the dining room…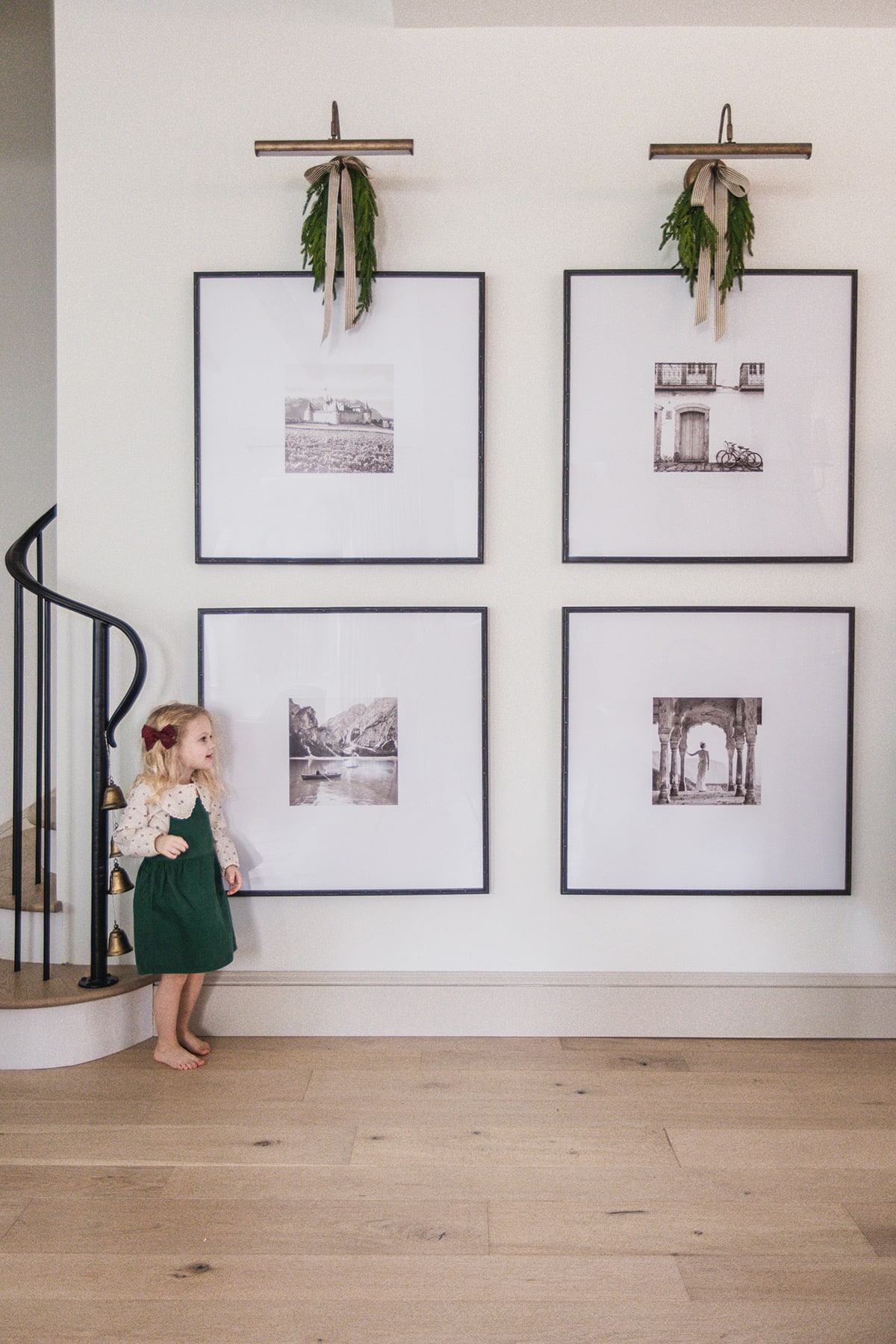 The light swags are such a fun and festive touch, don't you think? I shared how I made them last year in this Instagram reel.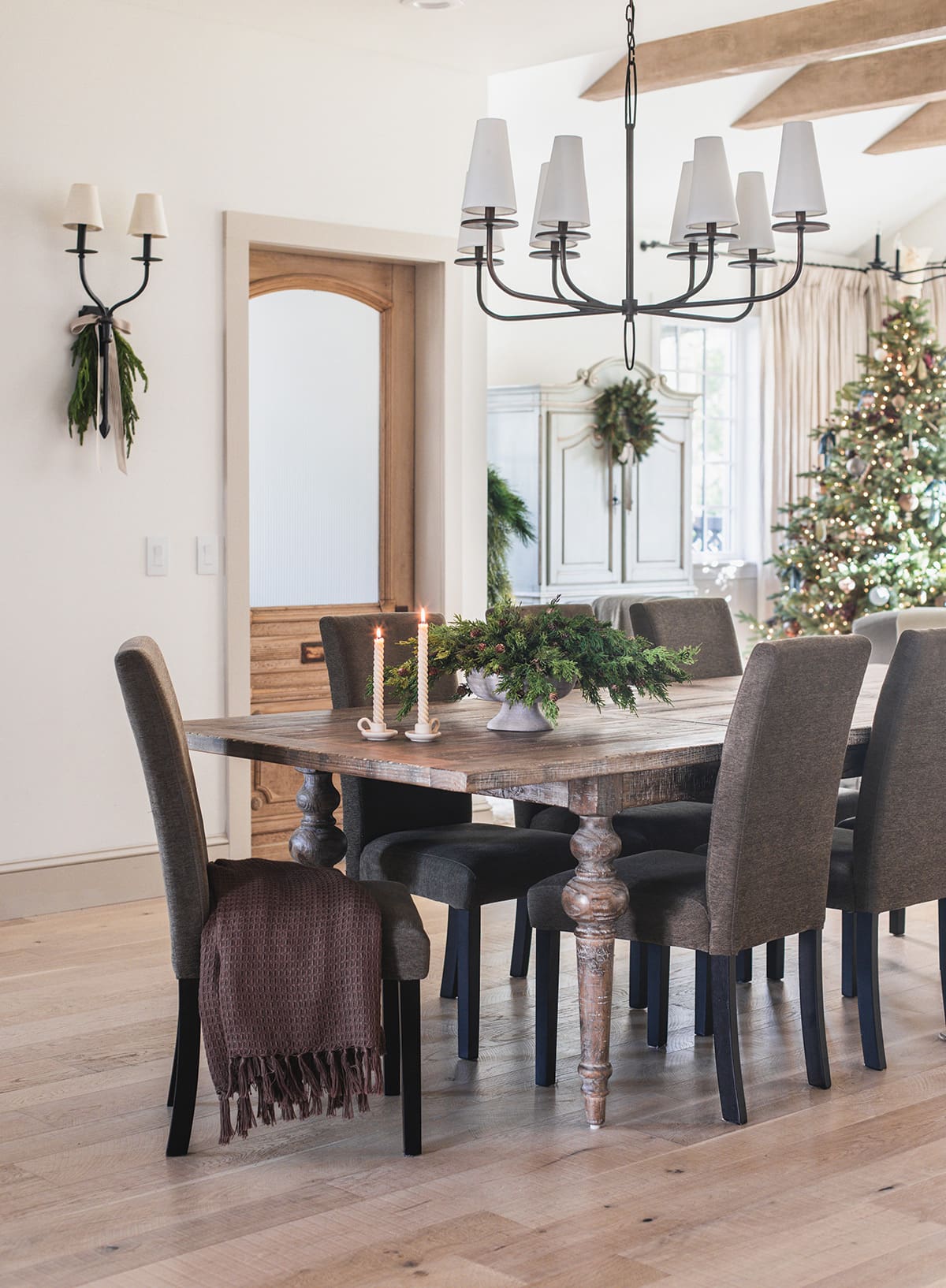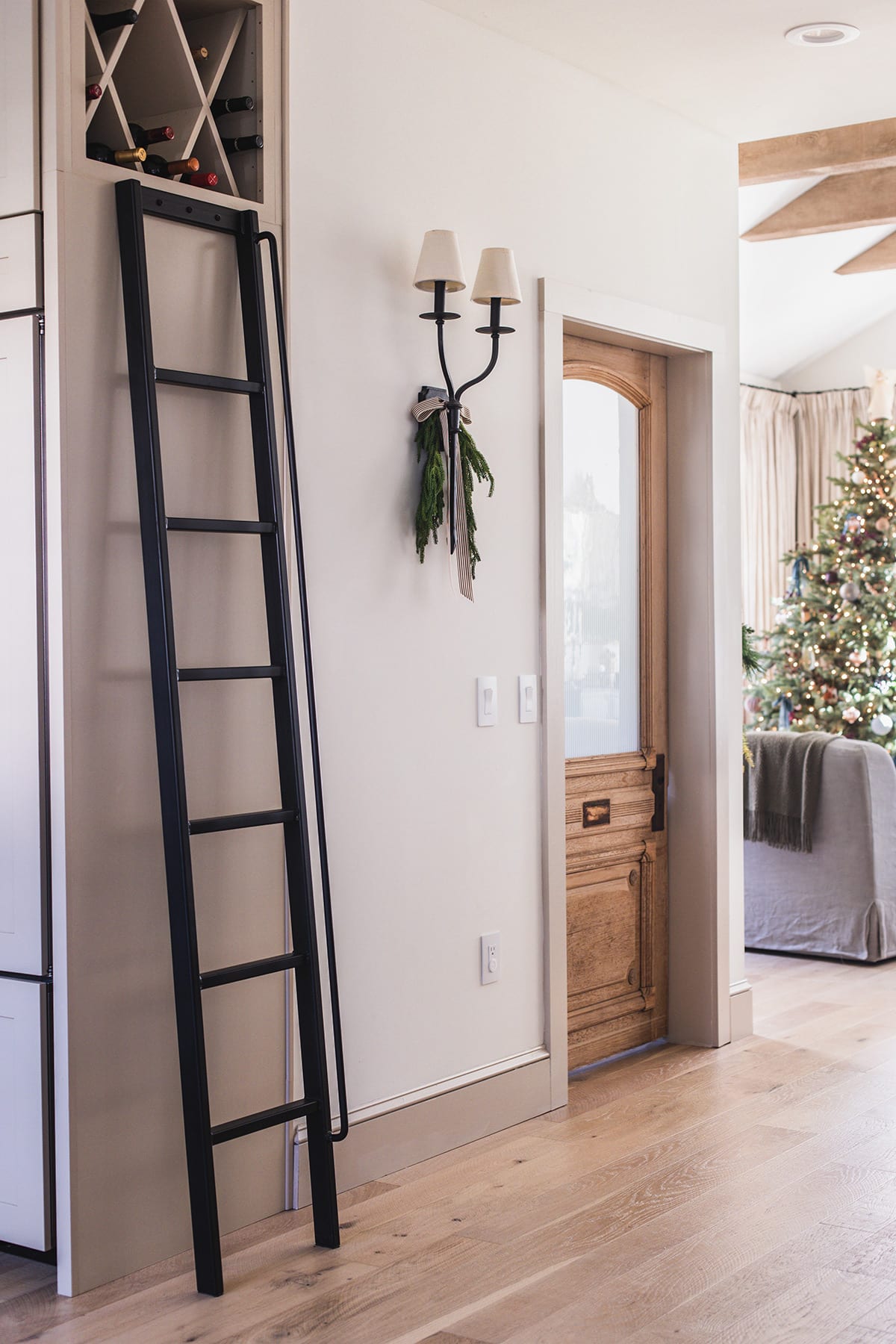 Next to the dining room, we have the kitchen.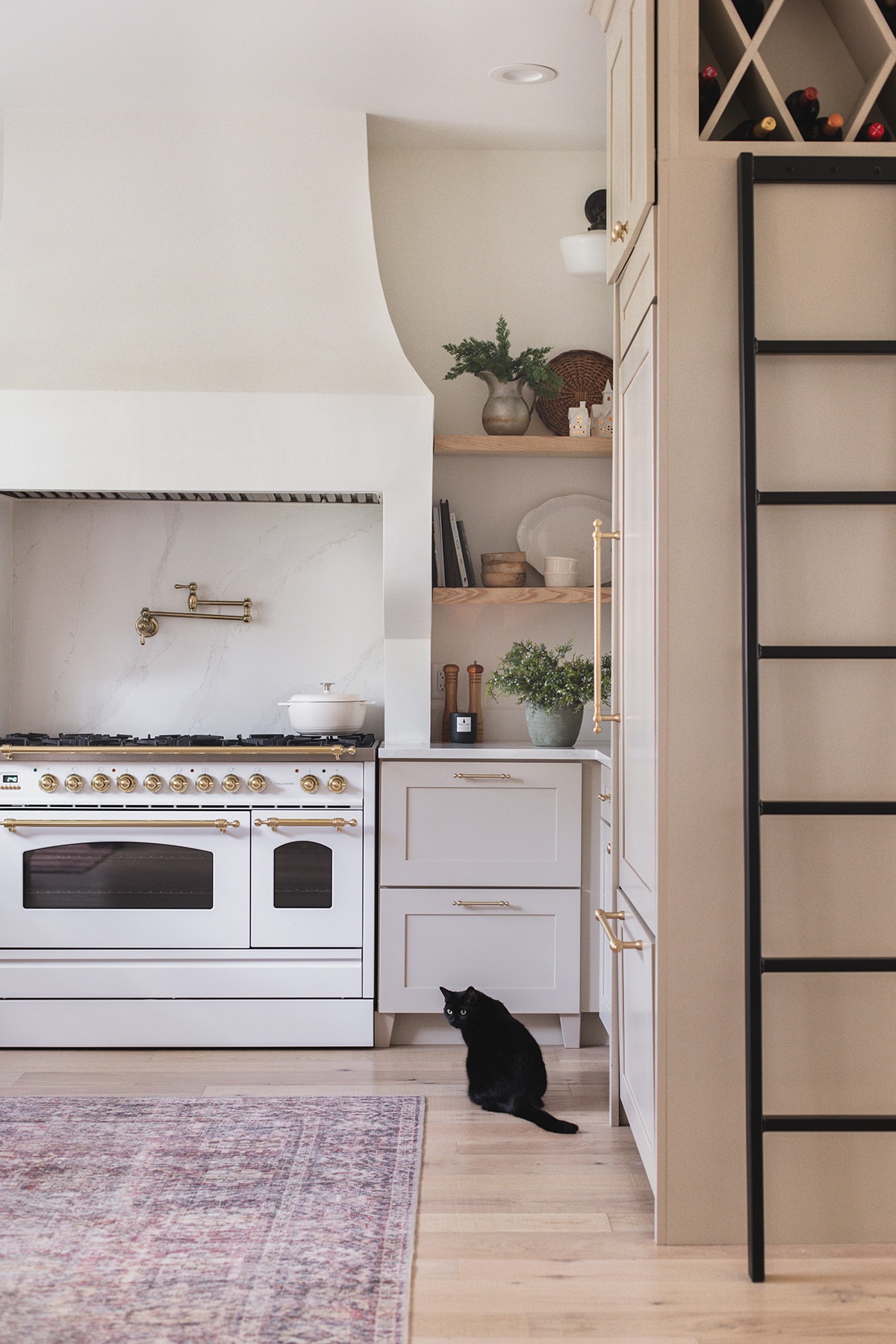 I tend to switch out the rug with the seasons, but I couldn't part with this Georgie rug. The colors were made for this kitchen!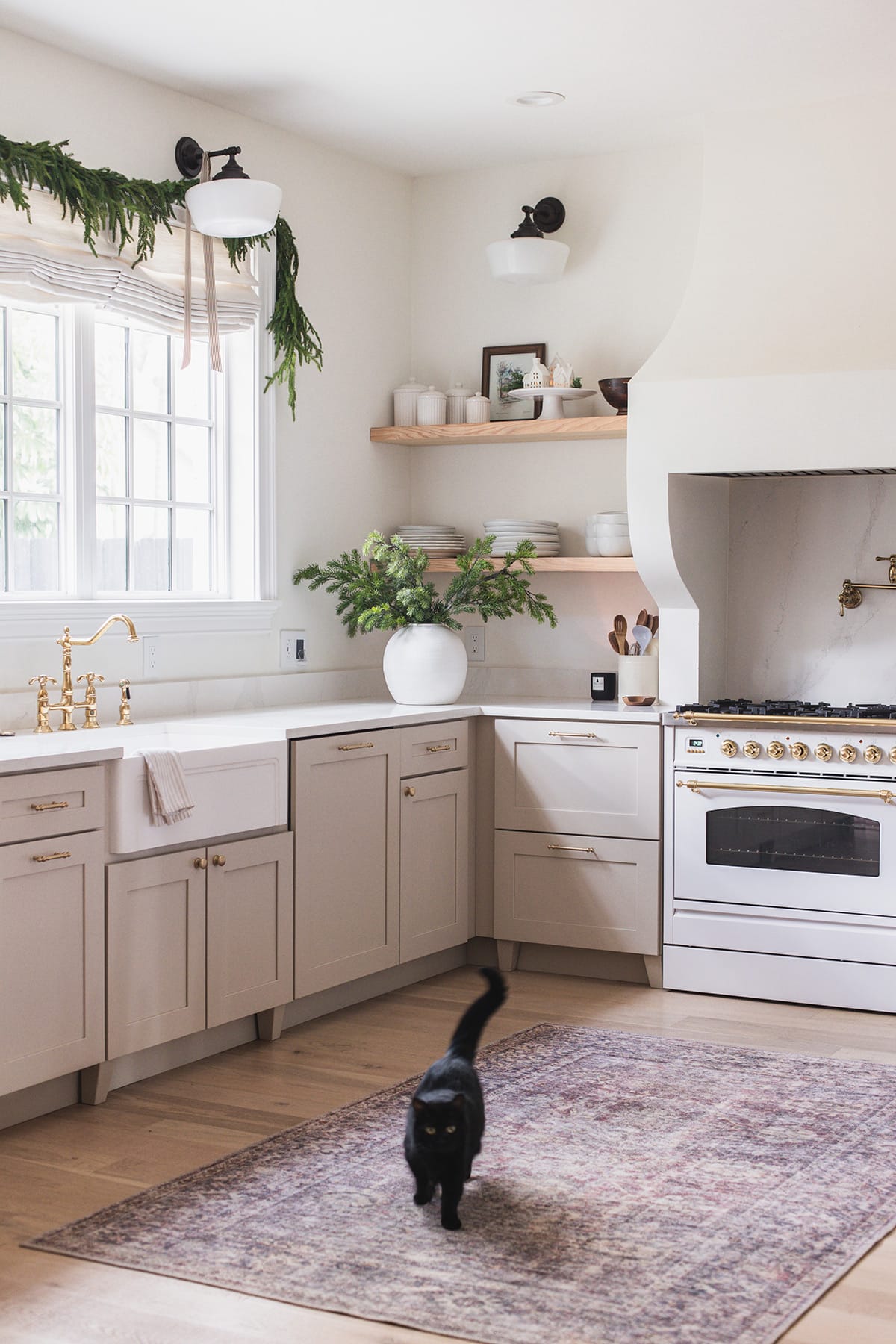 The norfolk garland over the window sold out weeks ago, but the fir branches are still available! They're beautiful and very realistic.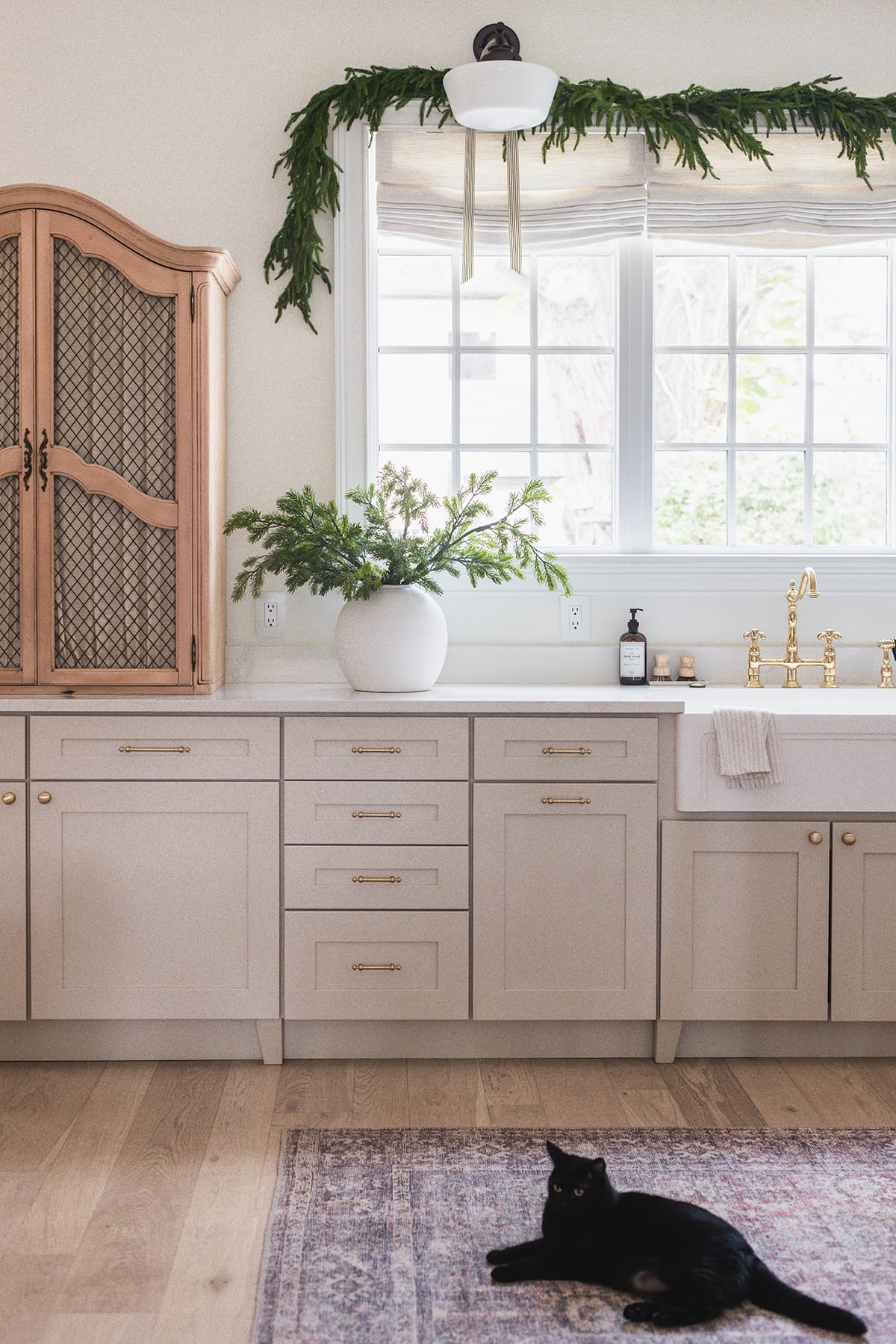 One more from a Christmas cookie baking shoot: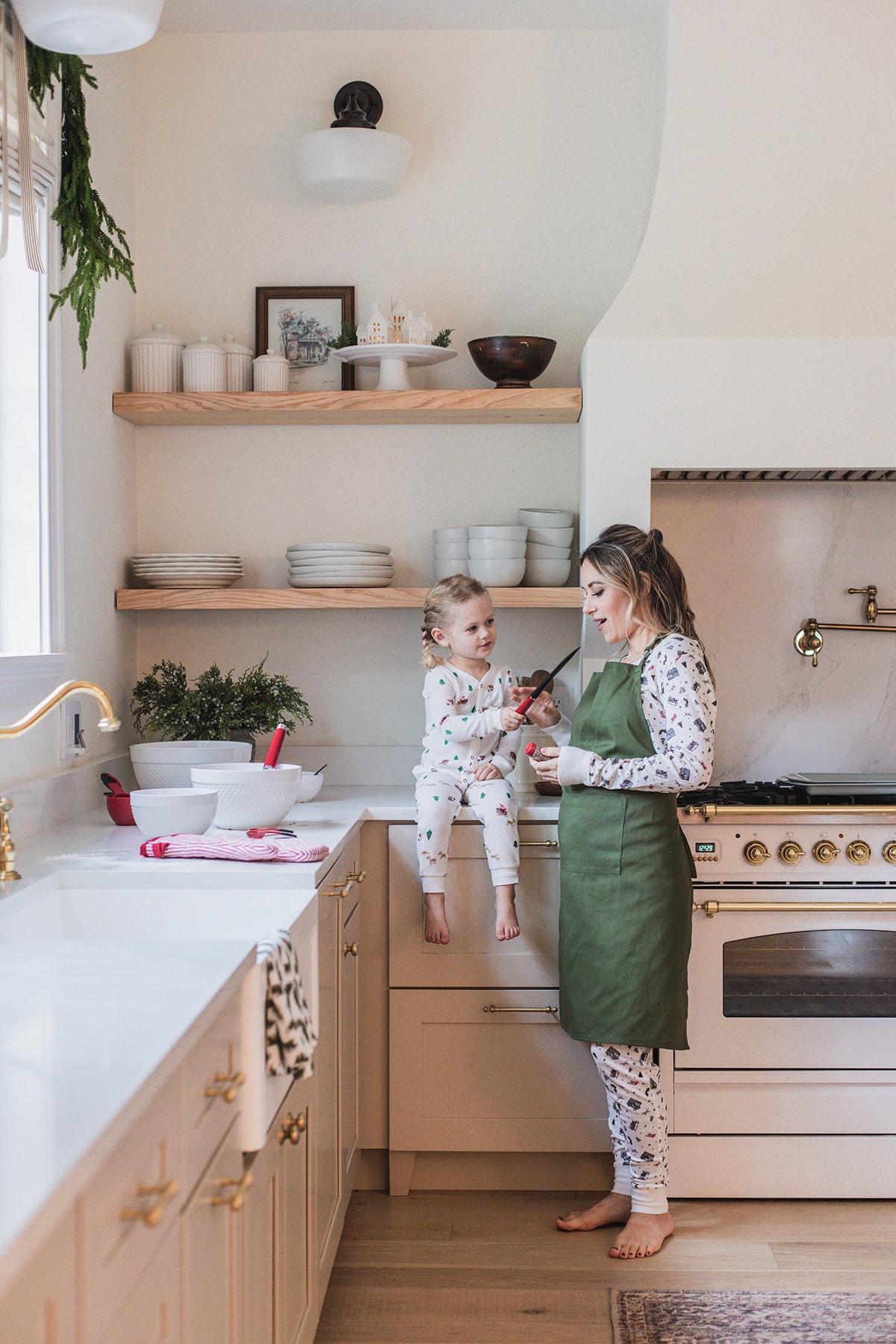 I don't show this view of our back patio doors very often, but I love the way they look with wreaths and a festive door mat.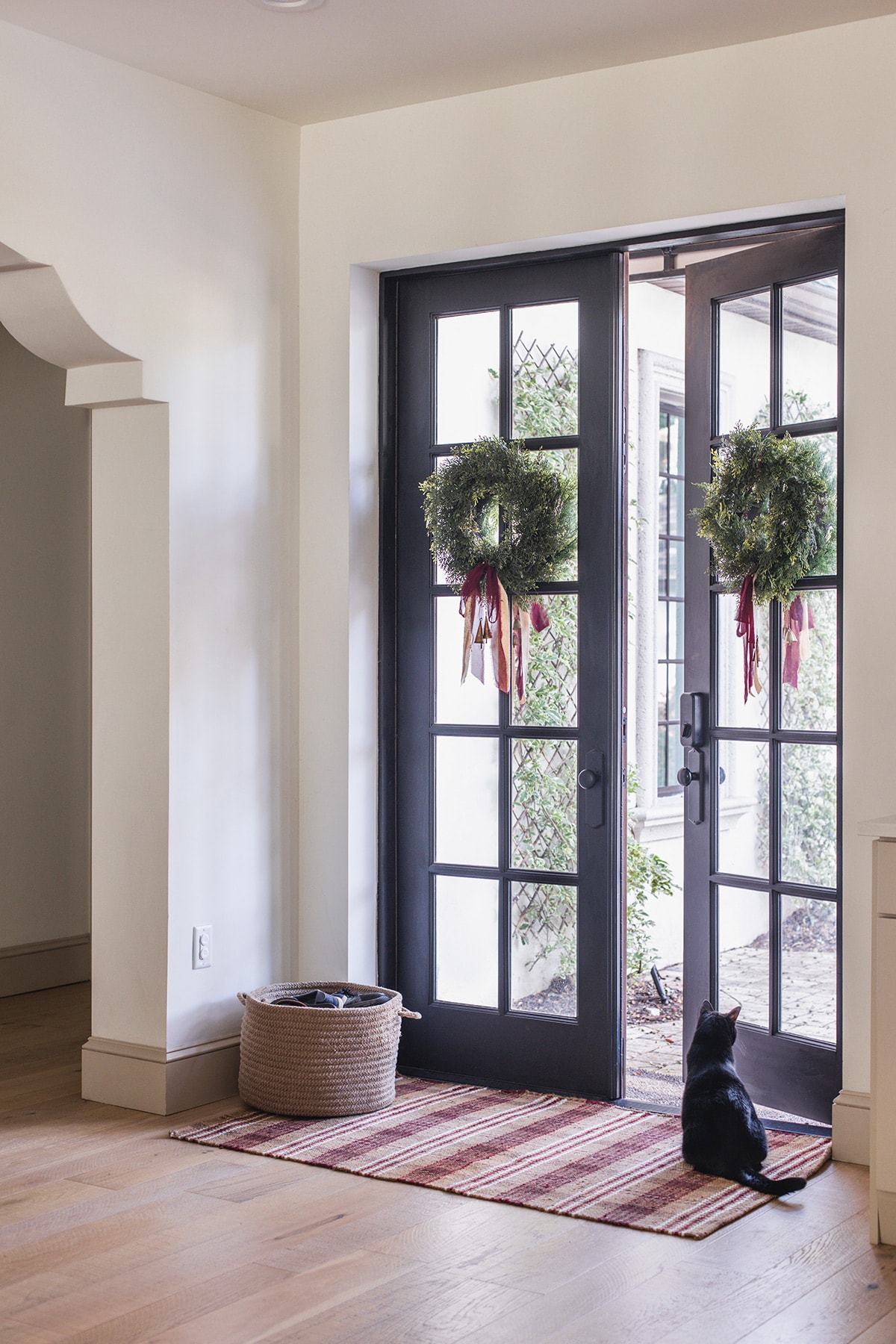 Last stop: our bedroom!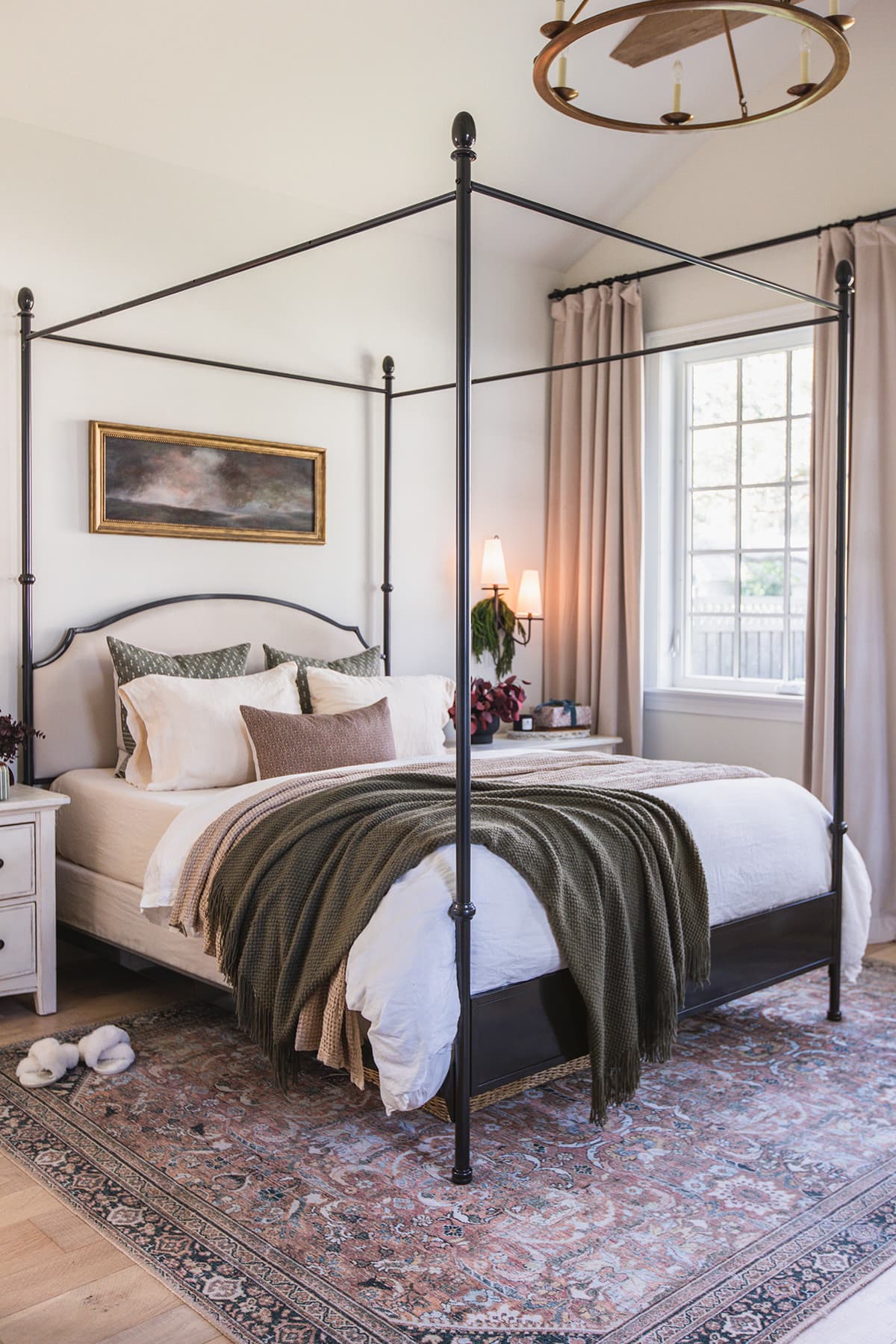 If you've been around for a few years, you'll notice nothing has changed in here 😉 I just love this room the way it is and have no plans to mess with it!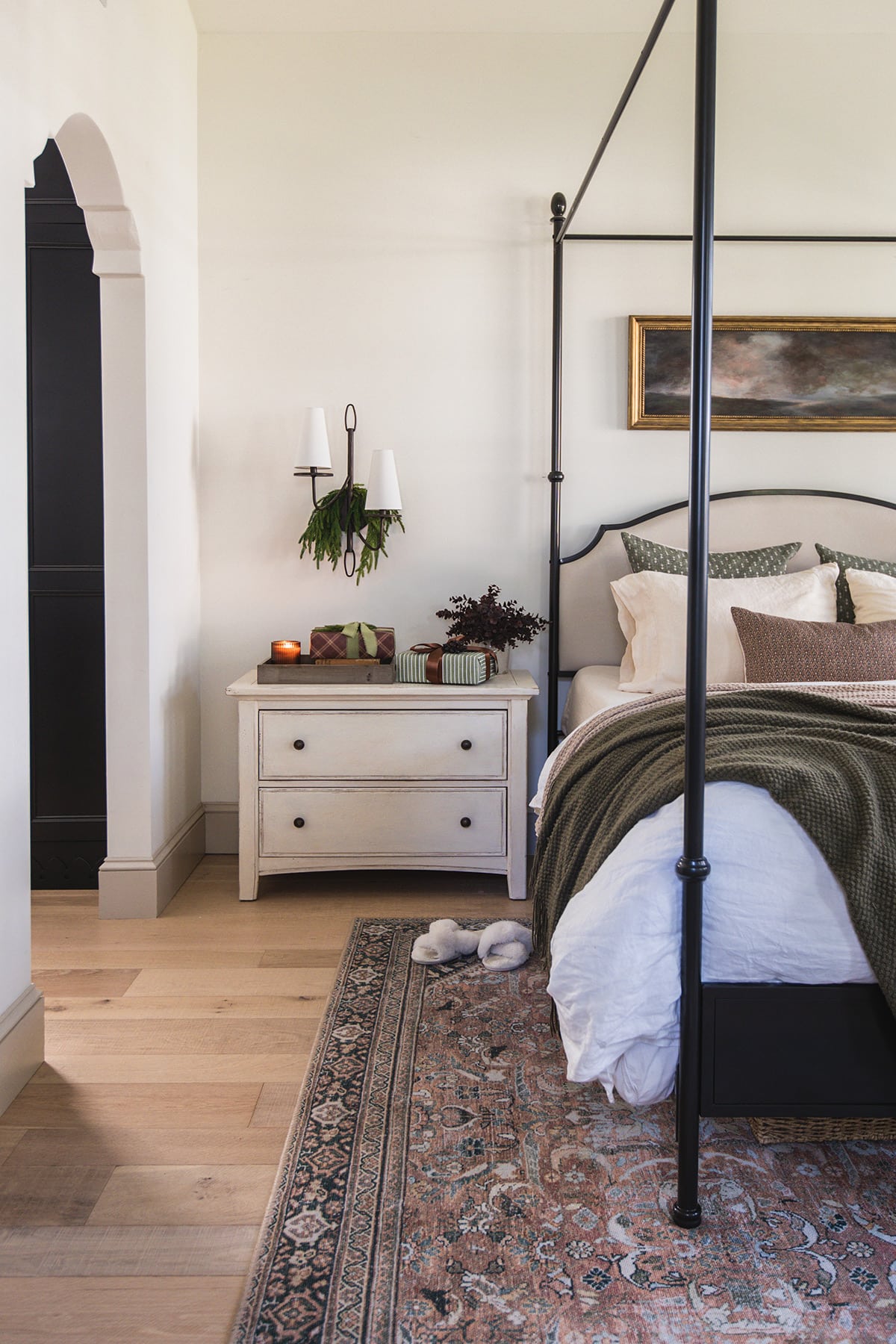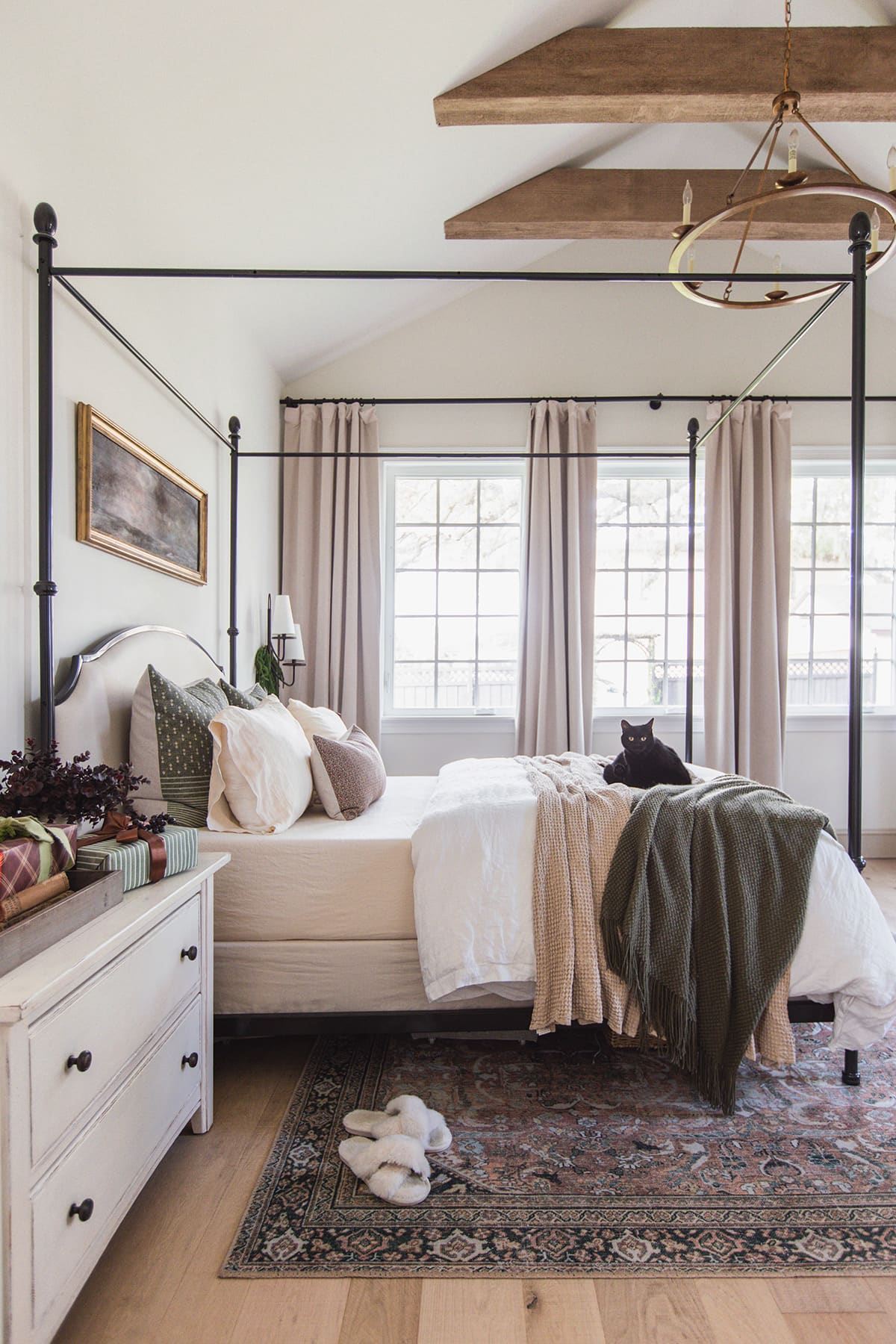 We're finishing up the Hacienda guest bedroom in the next couple weeks, so I'll have fresh bedroom content to share very soon.
I didn't get around to the bathrooms, closet or playroom decorating this year, but you can see how I decorated those in last year's tour: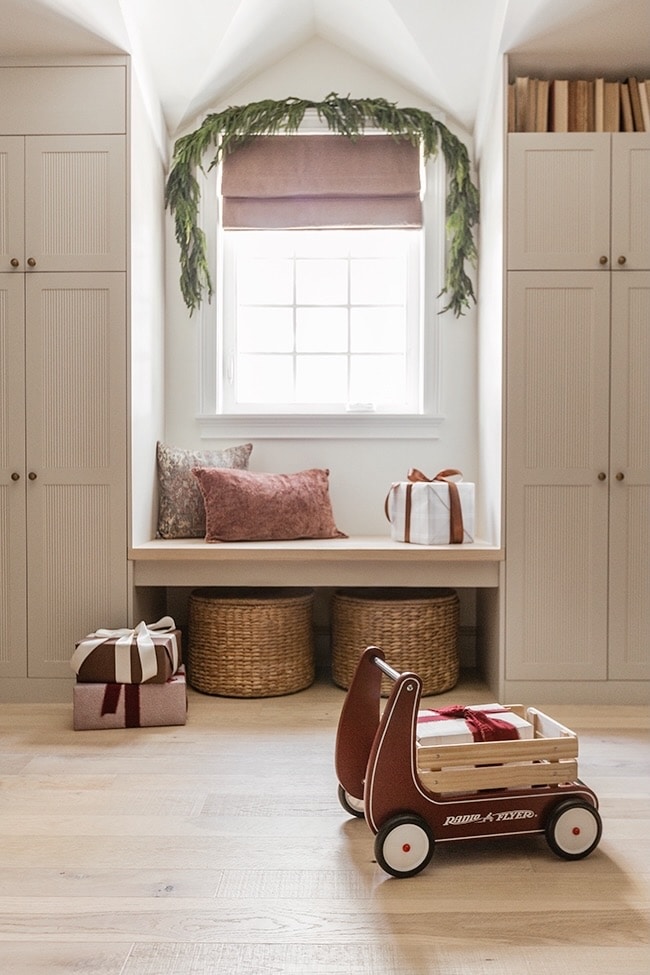 I hope you enjoyed the tour and found some inspiration for your own holiday decorating! Stay tuned for a video tour on my Instagram tomorrow, and one more DIY ornament tutorial coming on Friday 🎄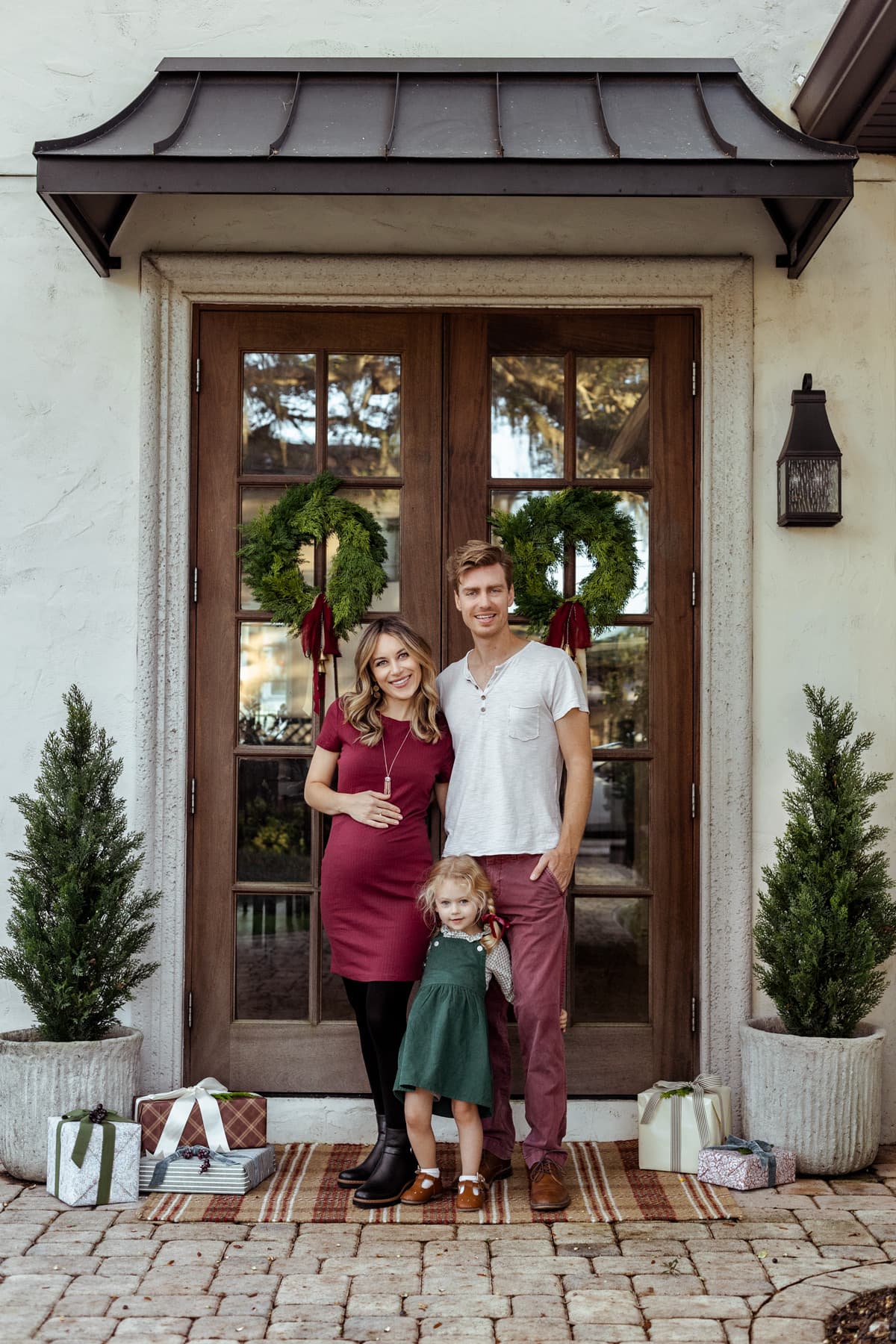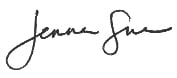 Like this post? Check out more holiday ideas and inspiration: