It's the final week before the big One Room Challenge Reveal…
If you're just visiting for the first time, make sure to get caught up with Week 1, Week 2, Week 3, and Week 4!
Today's check-in is going to be short and sweet. I mentioned last week that I was taking a few days off for a birthday weekend trip which left hardly any time to get things done. For the past two days between trying to recover from our trip, get caught up with work, planning Brad's birthday, attempting to get the house back in order/running errands, not feeling well and frantically trying to cram a typical month's worth of DIY projects into one week right before the deadline… I may have had a small meltdown yesterday. Sometimes it all just catches up with you at once. I've since regrouped and have a game plan to get everything together in time. Deep breaths (and extra caffeine).
One of the best decisions I made on this journey was hiring out our shower tile at the last minute. Our tile guy knocked it out last Wednesday by noon and it was a huge weight off my shoulders!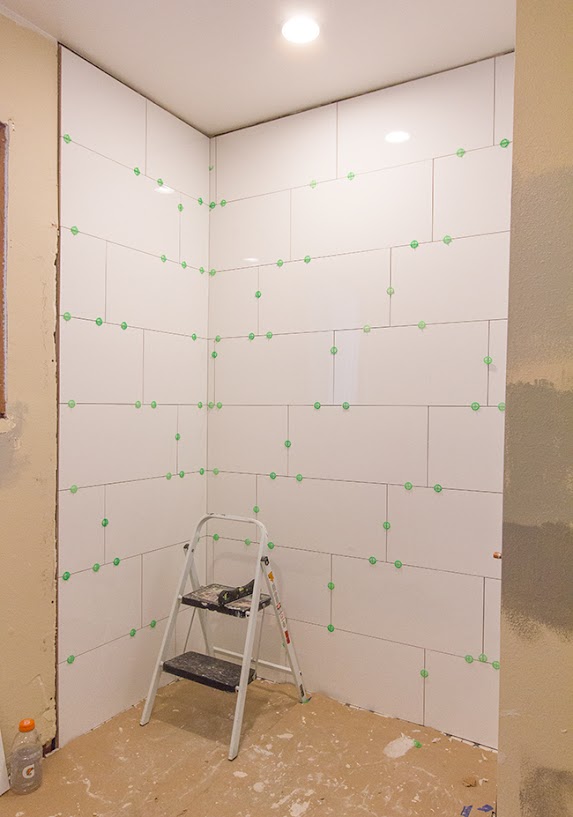 Pin
I went with a simple large white tile ($2/sf from Floor & Decor) in a classic subway pattern for a clean look that won't distract from the floor tile.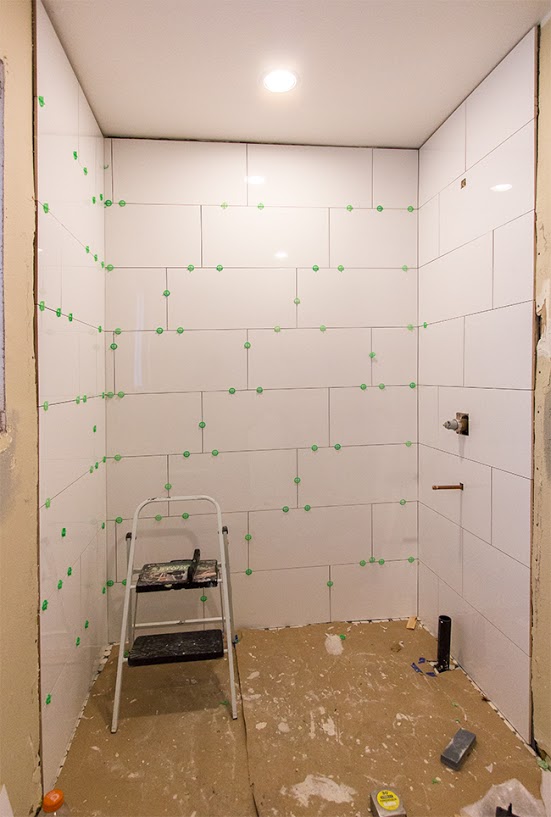 Pin
I grouted on Thursday and let me tell you—a complete 180 from our laundry room grouting experience! It was actually quite enjoyable as far as DIY's go. White grout + thin, minimal grout lines = easy. There's something so satisfying about watching it all come together.
Pin
Now that the shower was out of the way, I could finally start on the wall planks! Instead of the thick tongue and groove pine boards we used throughout most of the house, I decided to go with a different look—something much more inexpensive, readily available and easy to work with—plywood. I bought five 4×8′ sheets at Lowe's and ripped them down to 8″ strips on our table saw. I've actually used this method before in the master bedroom redo of our Florida house—it was my first planking experience, super easy and I loved the way it turned out. There's a tutorial in that link so I'll skip the in-depth details and give a quick photo recap instead.
Oh—since there are small gaps between the boards, it helps to paint the wall the color of the planks before starting. Rather than wasting paint + time painting the entire wall, I quickly brushed a strip every ~8″ where the seams would fall. So much easier!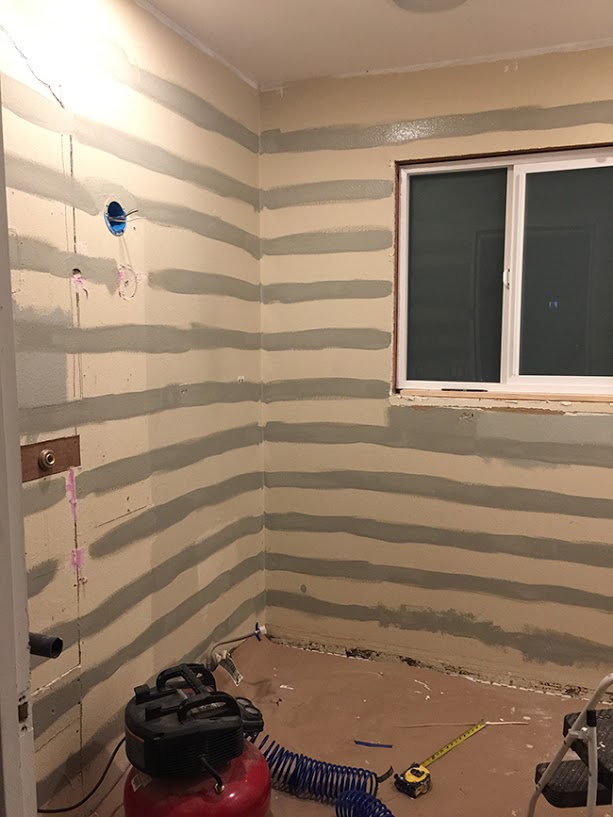 Pin
I'm using Valspar's Gray Silt (in satin, from their Reserve line).
Starting from the bottom, I slowly worked my way up, spacing each board evenly with a nickel.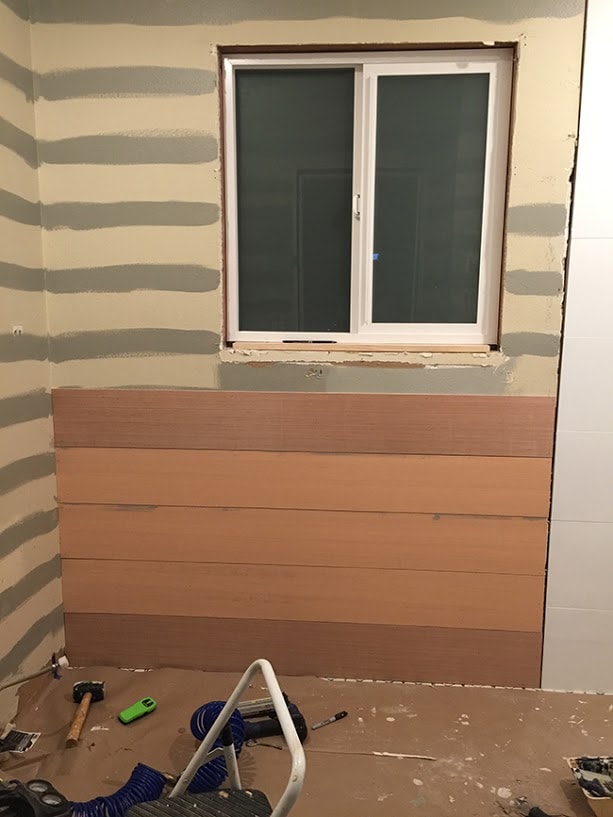 Pin
The walls in our house appear to have been haphazardly thrown together, so I had to use shims in a few areas, like along this shower wall to keep them aligned. I plan to add a strip of flat trim covering this transition to the tile.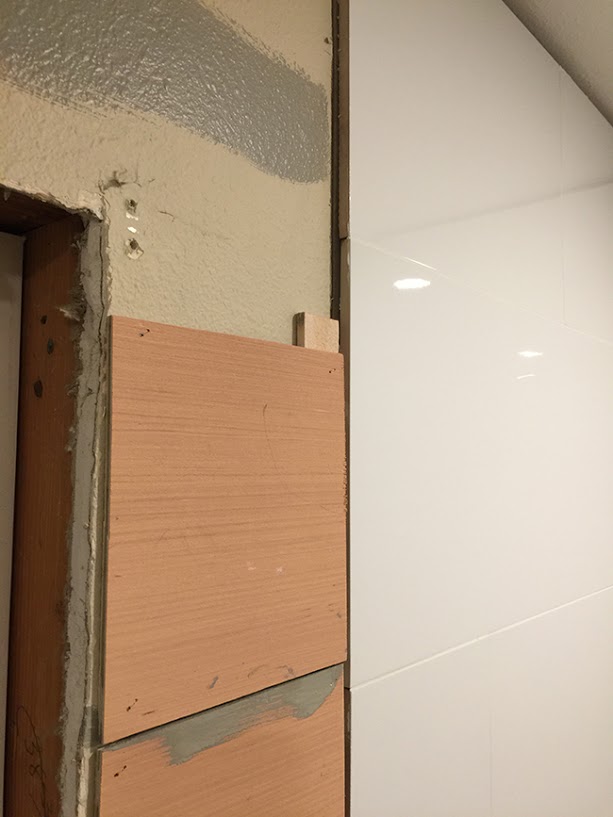 Pin
Normally I place trim in the corners and along the edges to hide where the boards meet so they don't have to line up perfectly, but I wanted a cleaner look for this space so I decided to challenge myself and take my time to miter the corners. Thankfully there's only one outside corner wall—it went pretty quickly though, you just have to measure and cut carefully.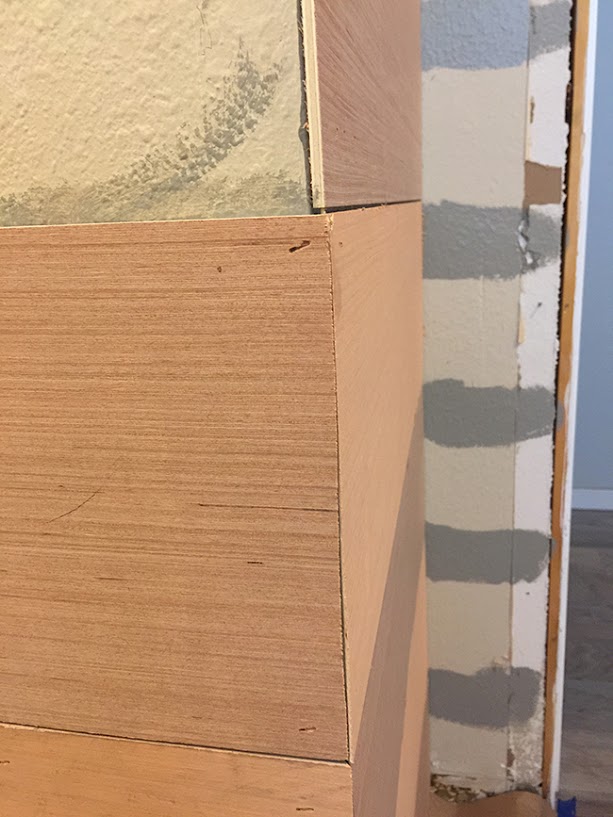 Pin
Once I sand down the sharp edges and finish them with caulk and paint, it should look really nice and seamless.
Here's how that wall looks now: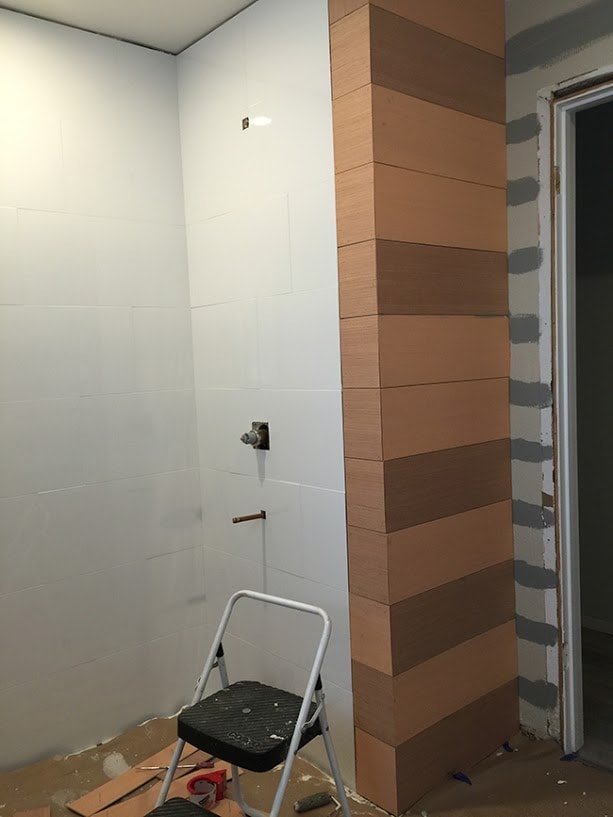 Pin
There's a handful of objects to work around in this room which I cut out using either a jigsaw or a hole saw for perfectly round cuts.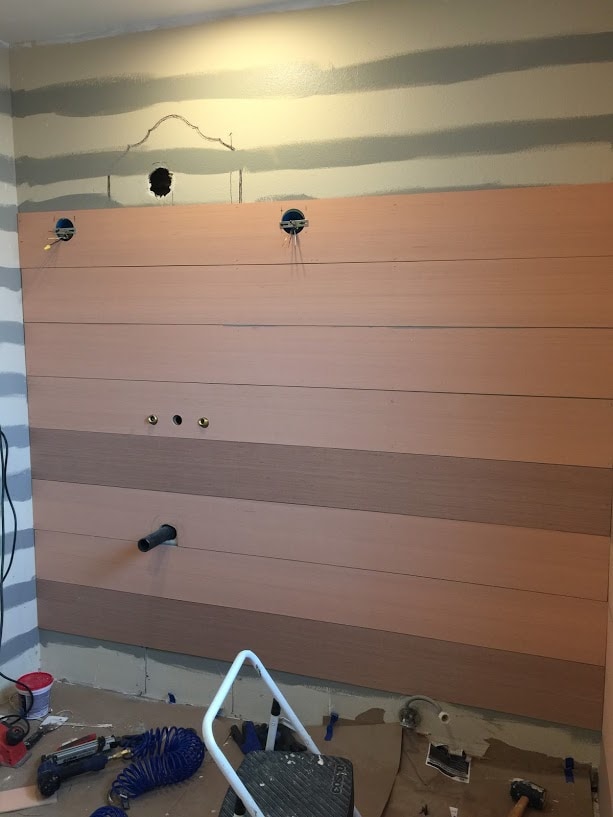 Pin
If you are reading this before Wednesday night… this is exactly what the room looks like right now: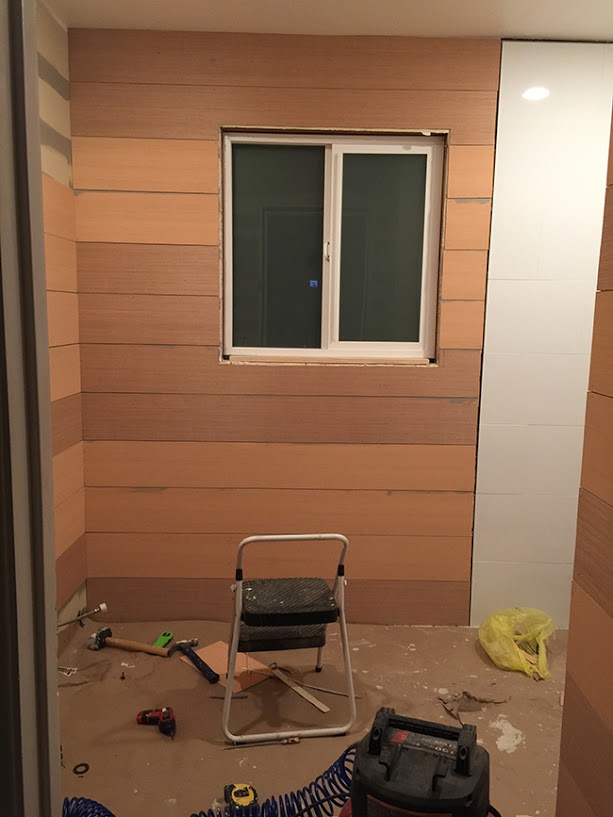 Pin
5 days left to get this thing photo ready. Seems crazy with the way things are looking now. Are you nervous for me? Here's the plan of action to get it all done:
Wednesday: Finish planking the walls, patch nail holes, sand and caulk seams
Thursday: Paint the walls, refinish the vanity and tub, buy toilet + trim
Friday: Plumber comes back to install tub/drain/shower fixtures, shower enclosure rod, valance, vanity, sink, faucet and toilet
Saturday: Install + paint all trim (window, door, crown molding, baseboards)
Sunday: Finish + hang door, install lights, hang mirror + art, towel hooks, accessorize
Monday: Photoshoot
Tuesday: Edit photos + write post
Wednesday: Reveal Day!
Talk about down to the wire! If one thing goes wrong… well… let's not think about that. Positive vibes only. I'm sure all the other participants are totally on their A-game…
The Pursuit of Style
Savvy Home
Trademarked by Calling it Home
Wish me luck! I'll be sharing my daily progress over on instagram so feel free to check in there (and cheer me on during these last few days—we're almost at the finish line!)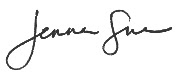 Pin