Over the past month, we've been quietly working on this project at the Hacienda Hideaway. The laundry room was the lowest item on our priority list and I hadn't planned to publish it at all, but our plans changed and here we are!
Here's how the space looked originally: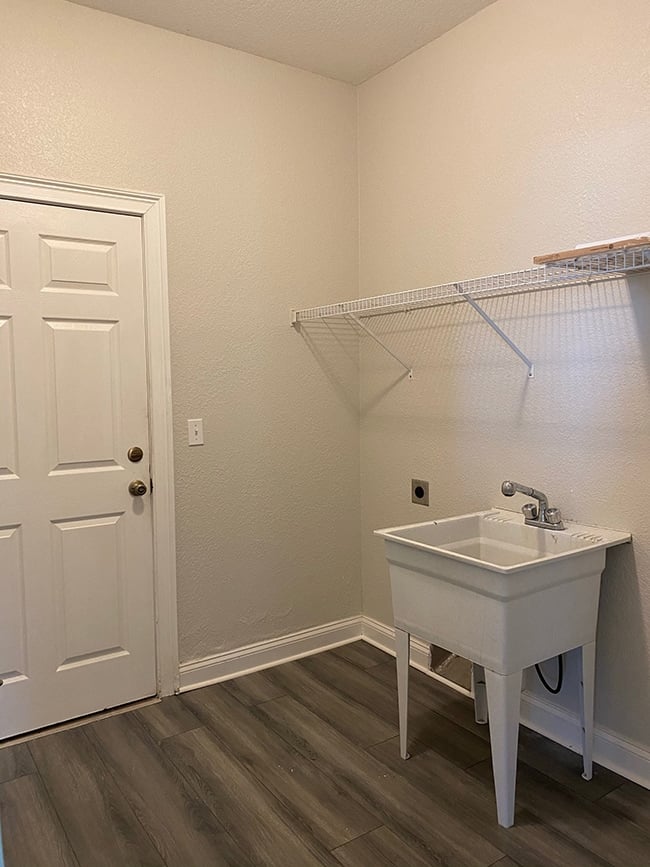 Initially, we figured we'd just swap out the flooring and paint, and call it a day. However, an opportunity came up to participate in a Minwax makeover challenge, and this was the room that made the most sense to utilize. You know how renovating goes… it's a slippery slope and one thing leads to another!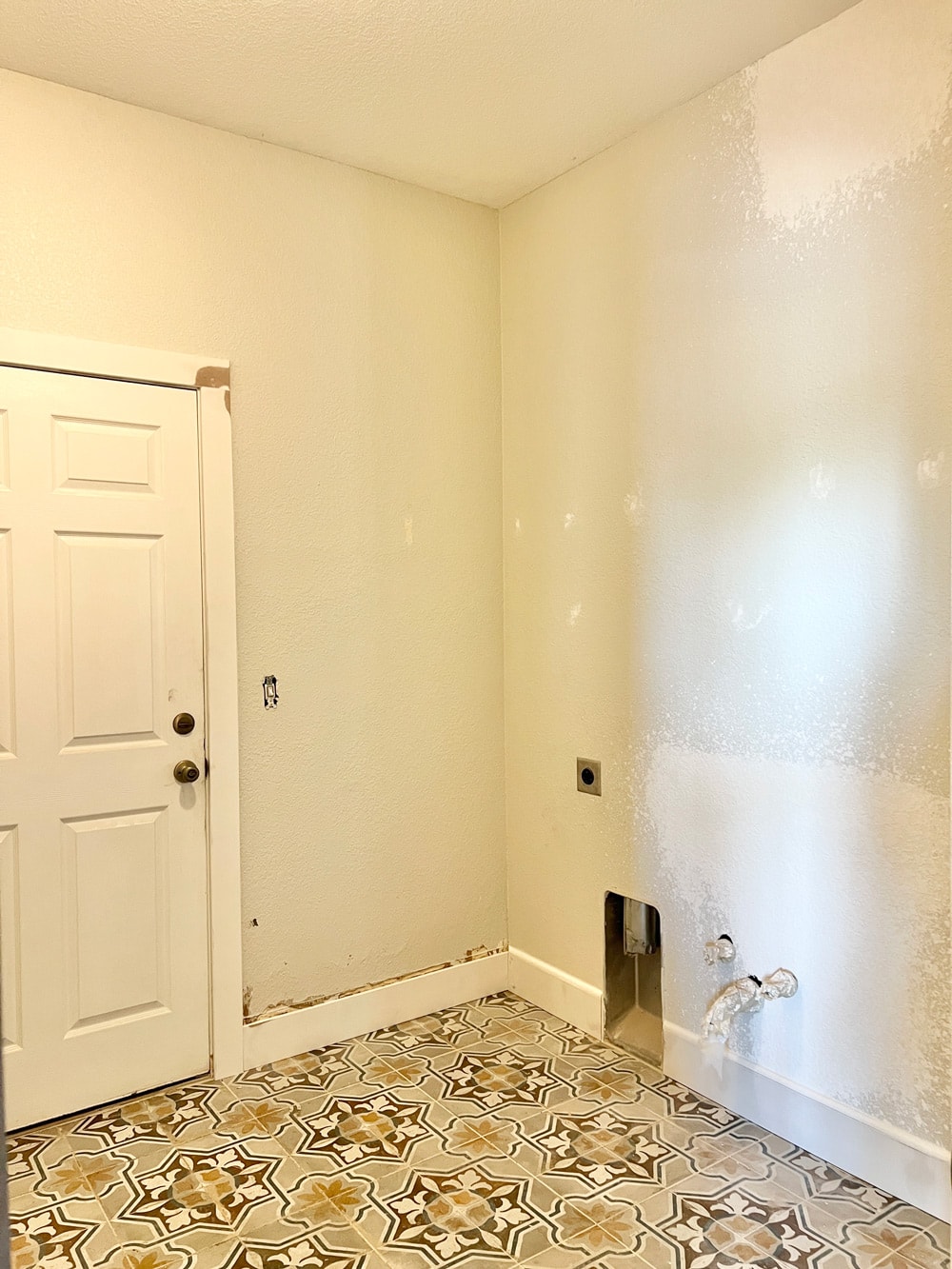 The vinyl flooring was replaced with ceramic tile leftover from our patio project, and the old trim was upgraded.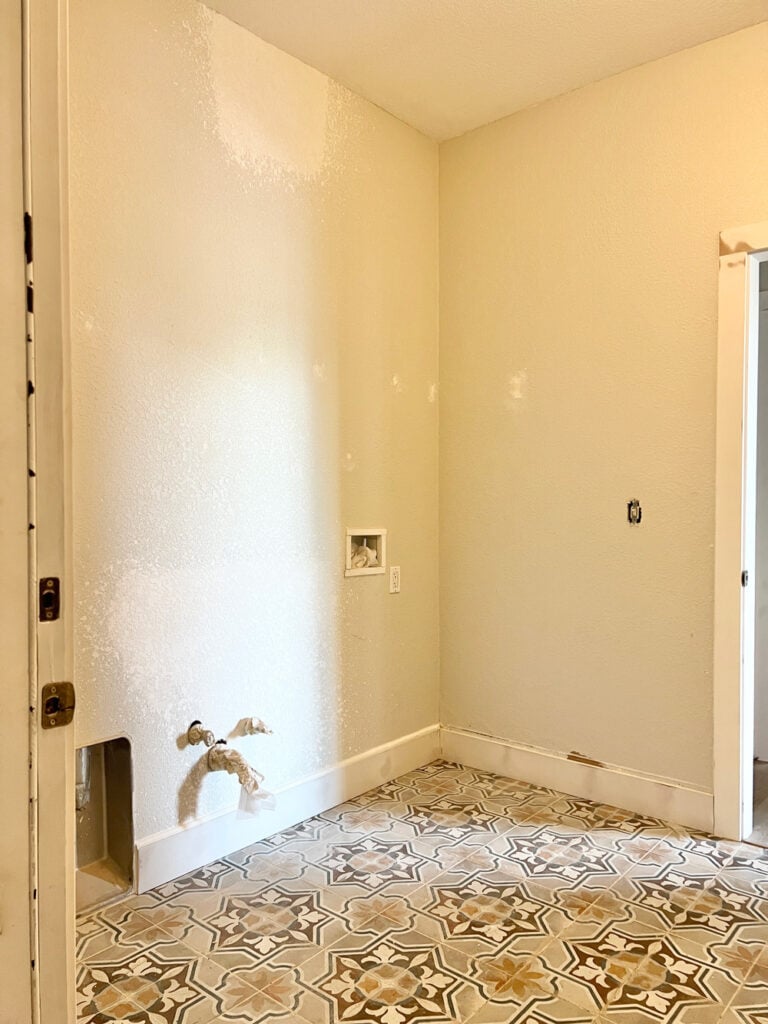 Then, I got to work on a design plan. The goal was to create a fun and functional DIY Mediterranean-inspired space, with the smallest timeline and budget possible.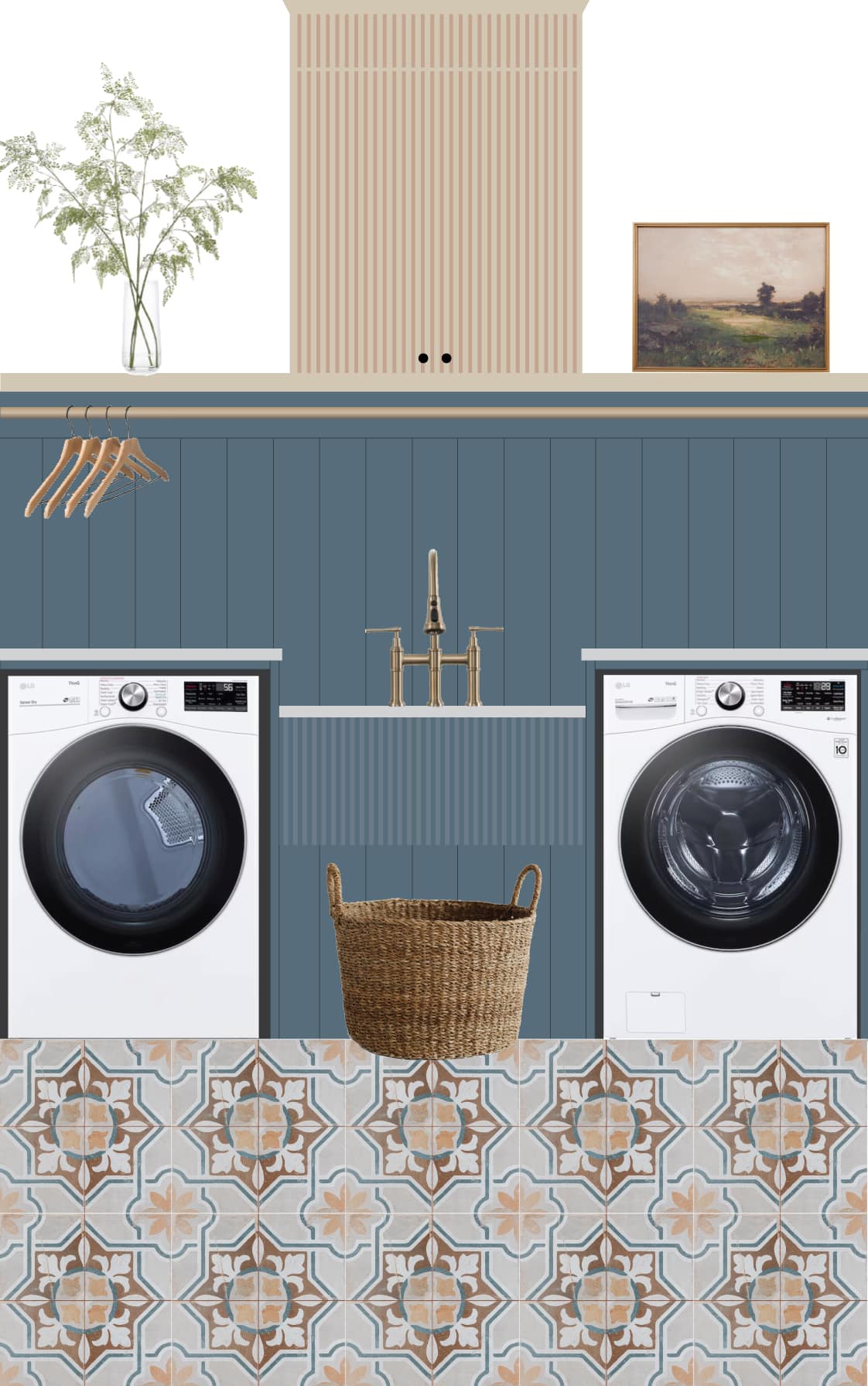 We started with vertical shiplap, installed in a wainscoting style (70″ high) to save a few hundred in material.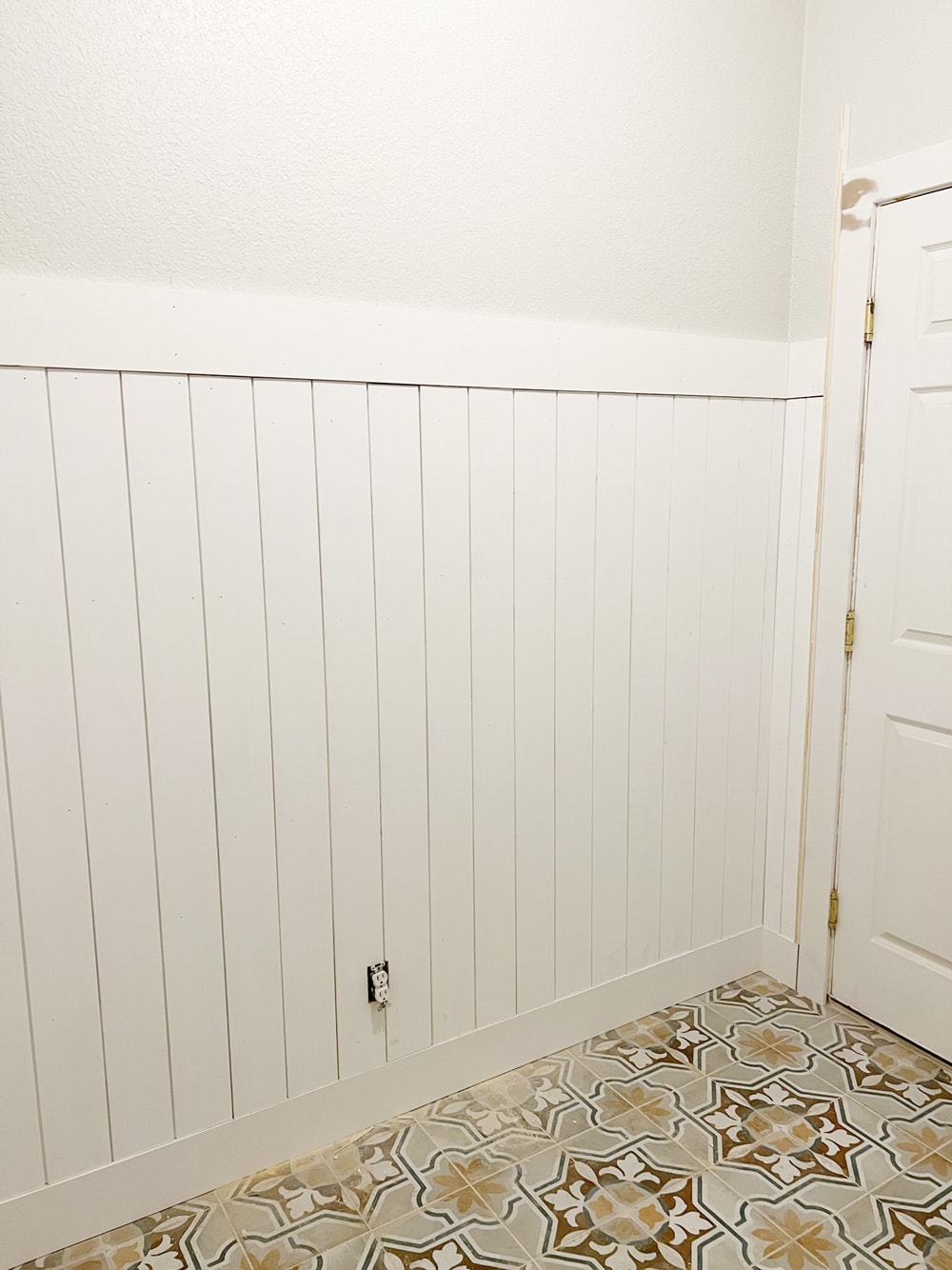 I love going dark and bolder in smaller spaces, so I color matched the blue accent in our floor tile and landed on this beautiful slate color—Sherwin Williams Blustery Sky.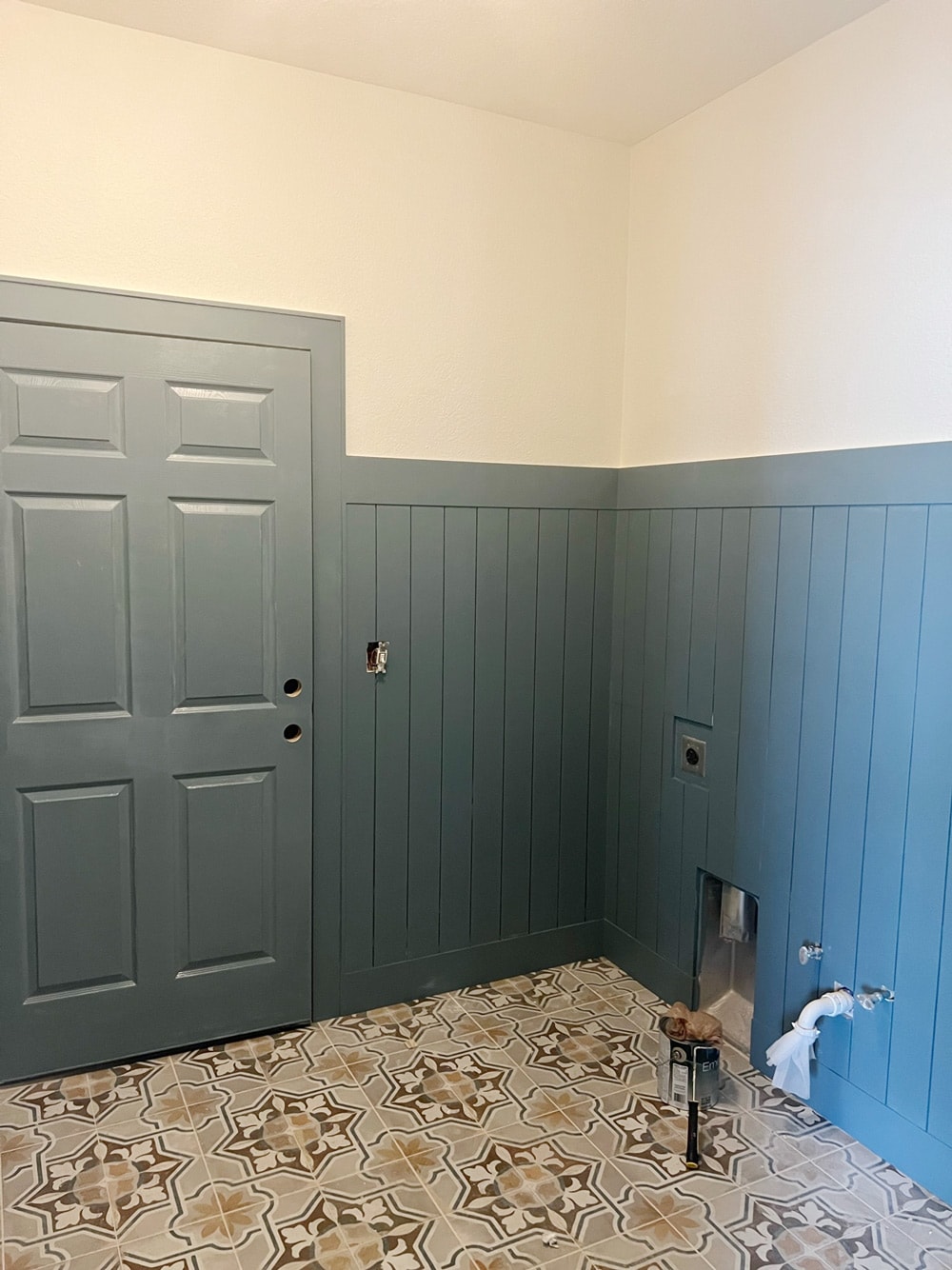 Here's the cabinet I was tasked to makeover, including a 2×12 red oak board I bought for the shelf.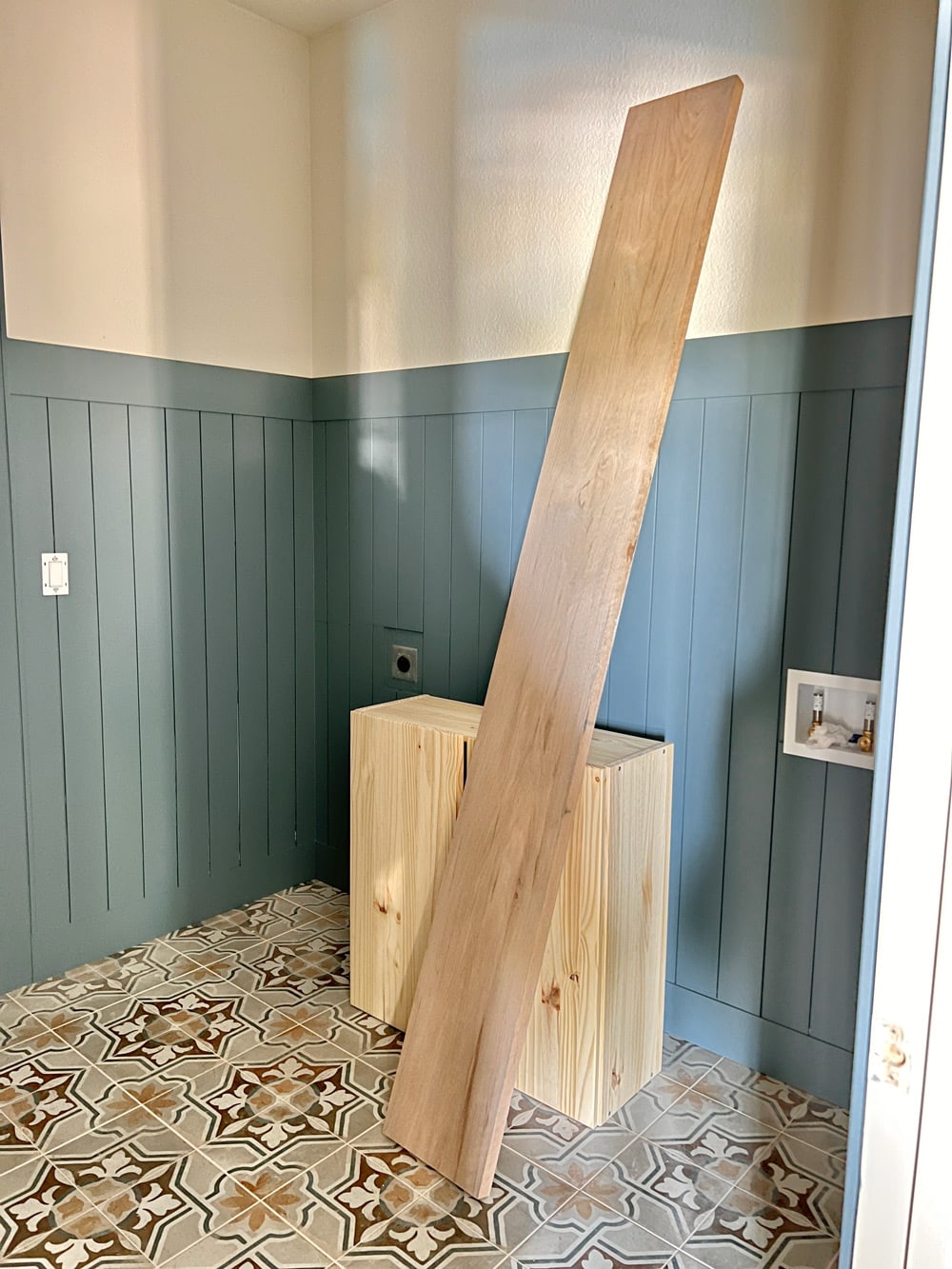 We wrapped the cabinet in red oak pole wrap, applied a custom stain to look like white oak, and decided to line the front of the shelf with pole wrap as well (you can see a detailed step-by-step of this part in my Instagram stories!)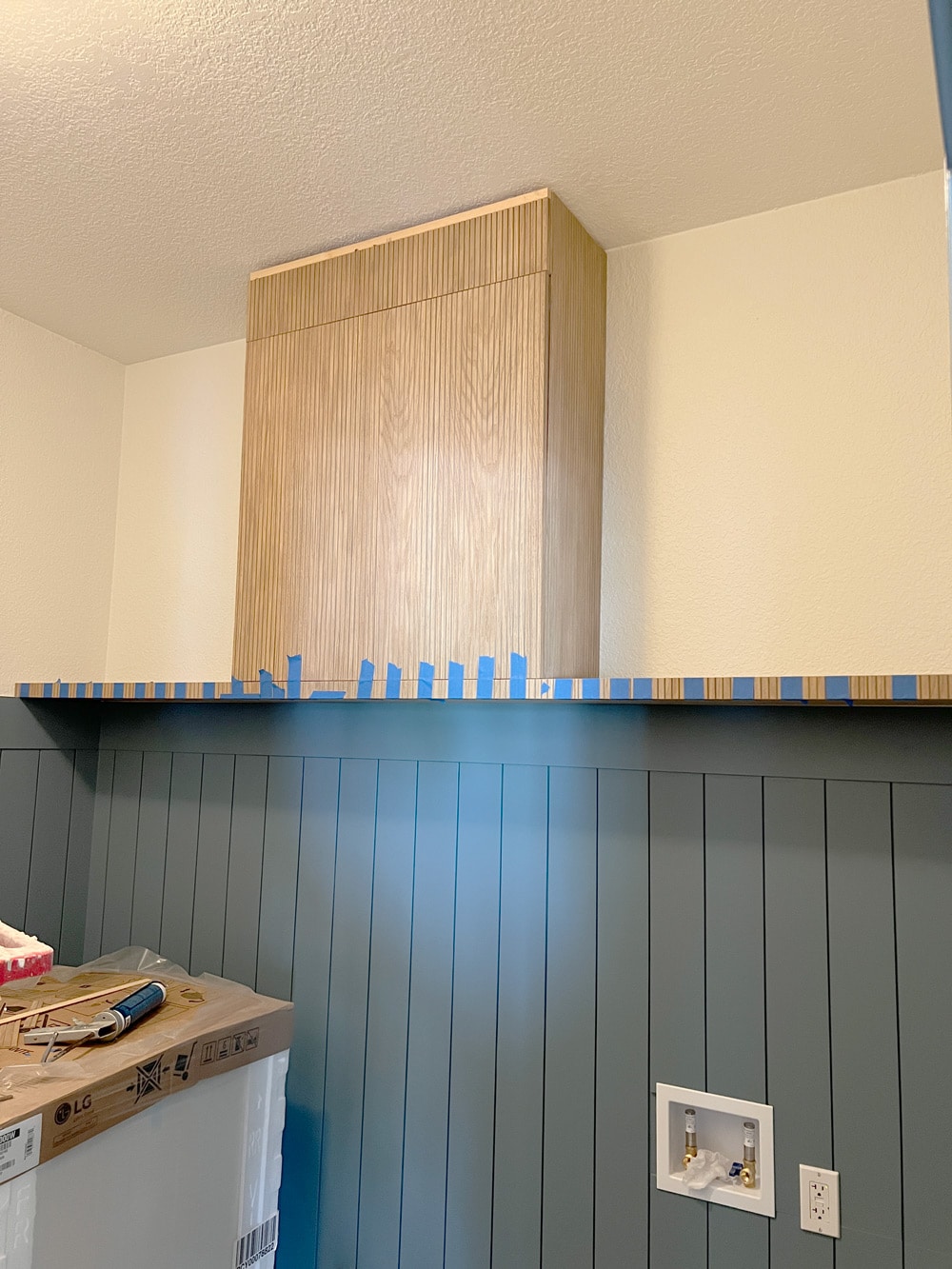 Lucas built a framed enclosure for the washer/dryer and sink: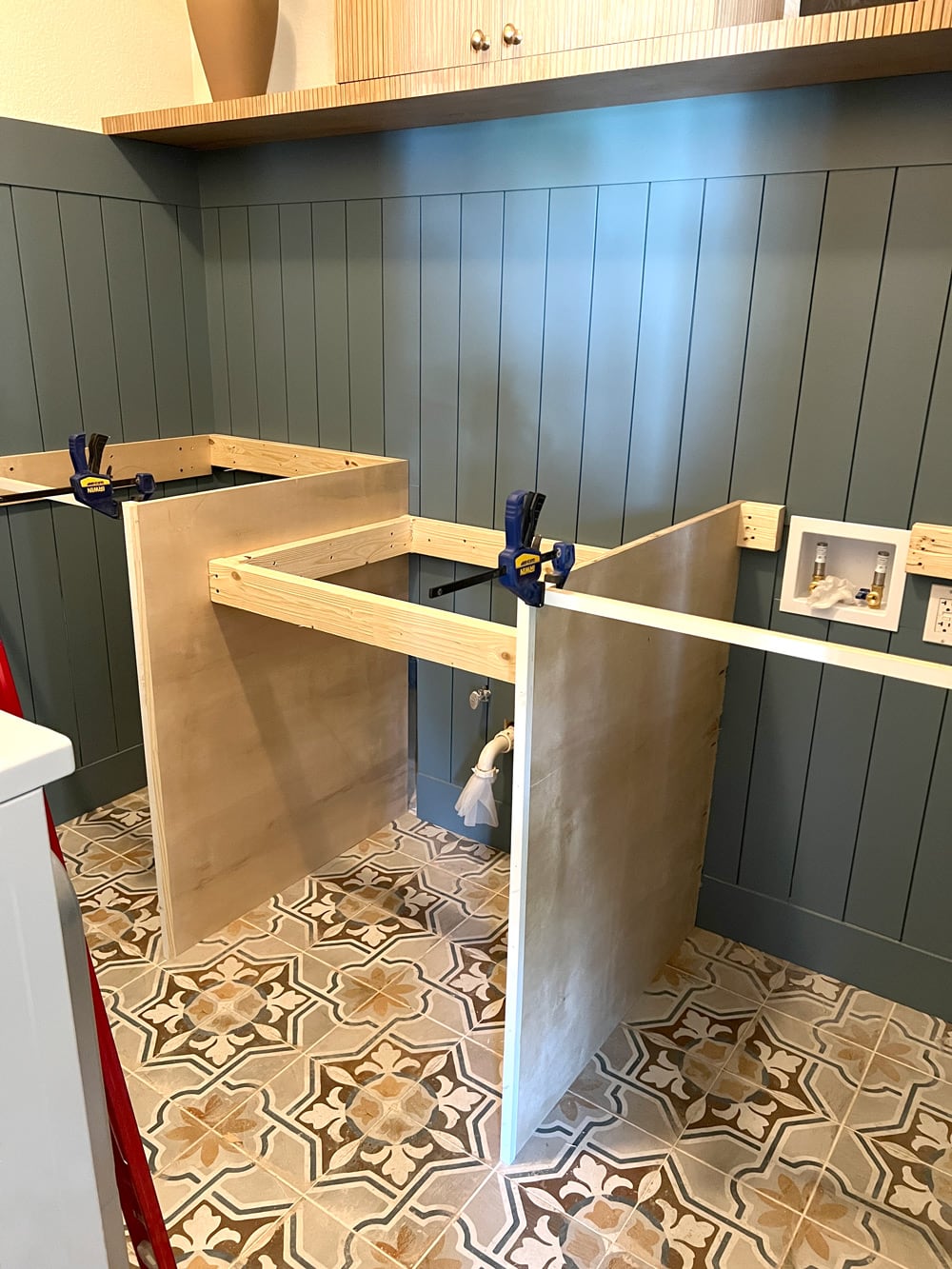 Test fit looking good!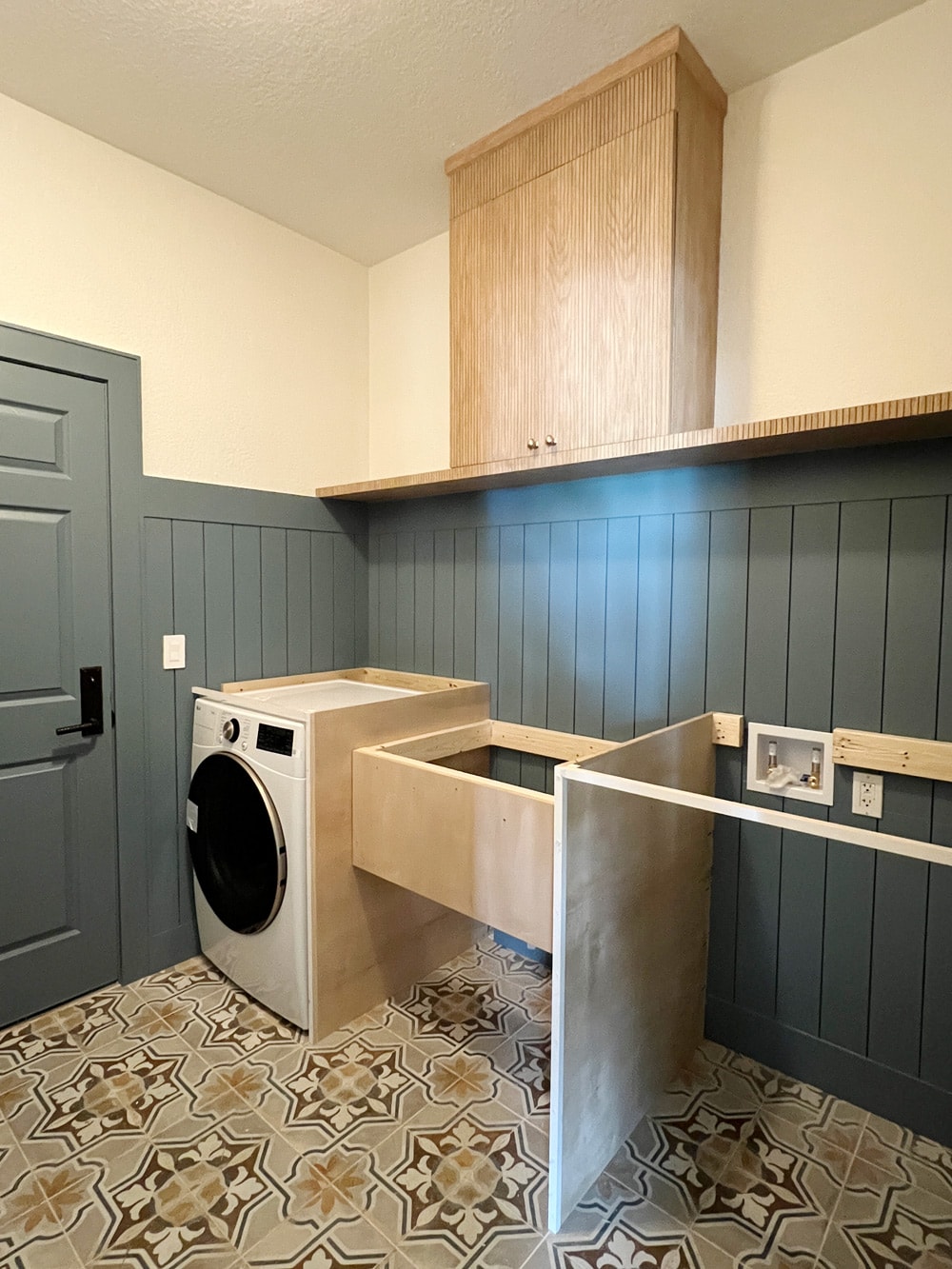 Finally, the countertops, sink and plumbing were installed last week.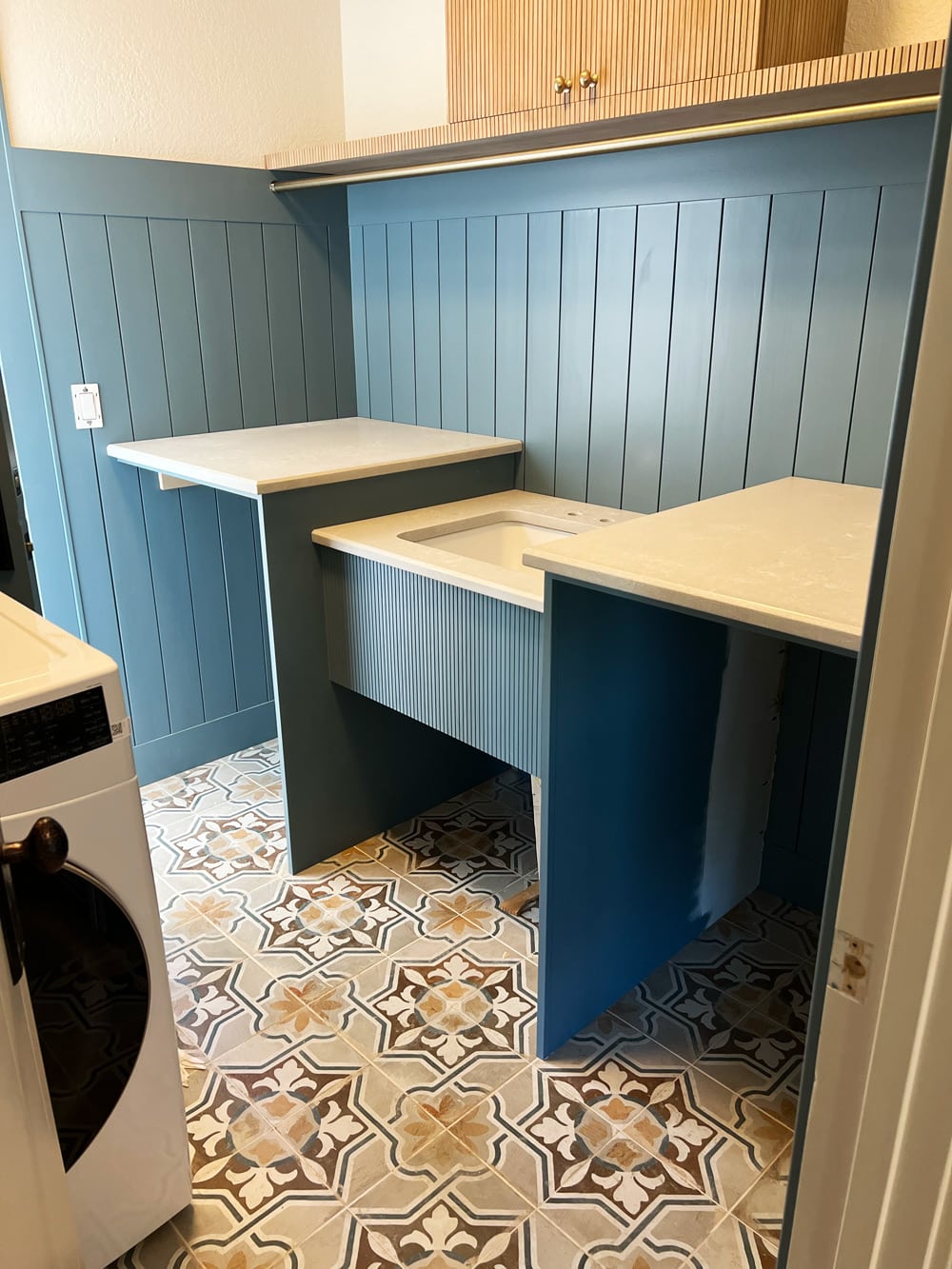 And here's the finished result!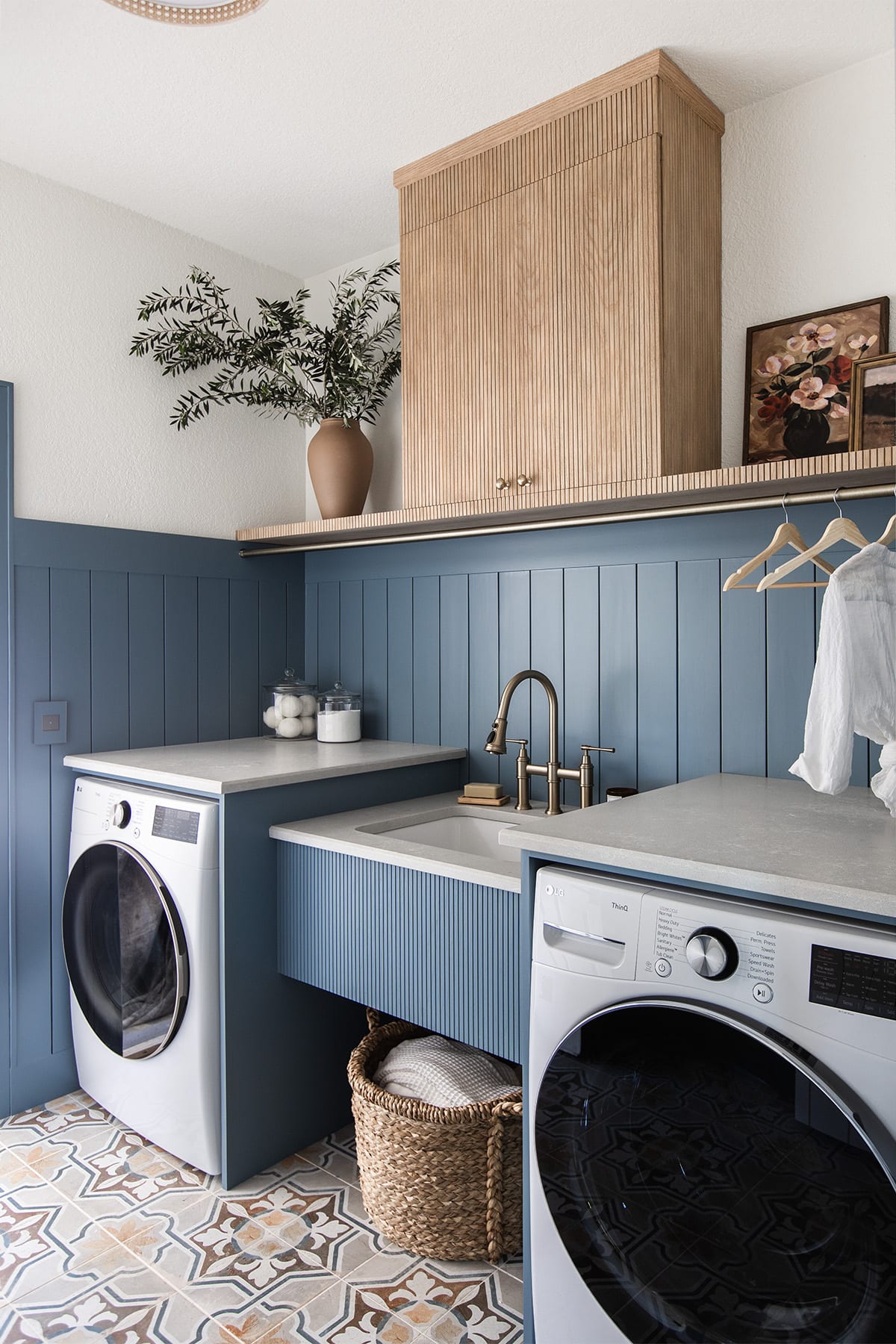 I used leftover pole wrap to add texture and interest to the sink apron. I love the dimension it brings to the entire space.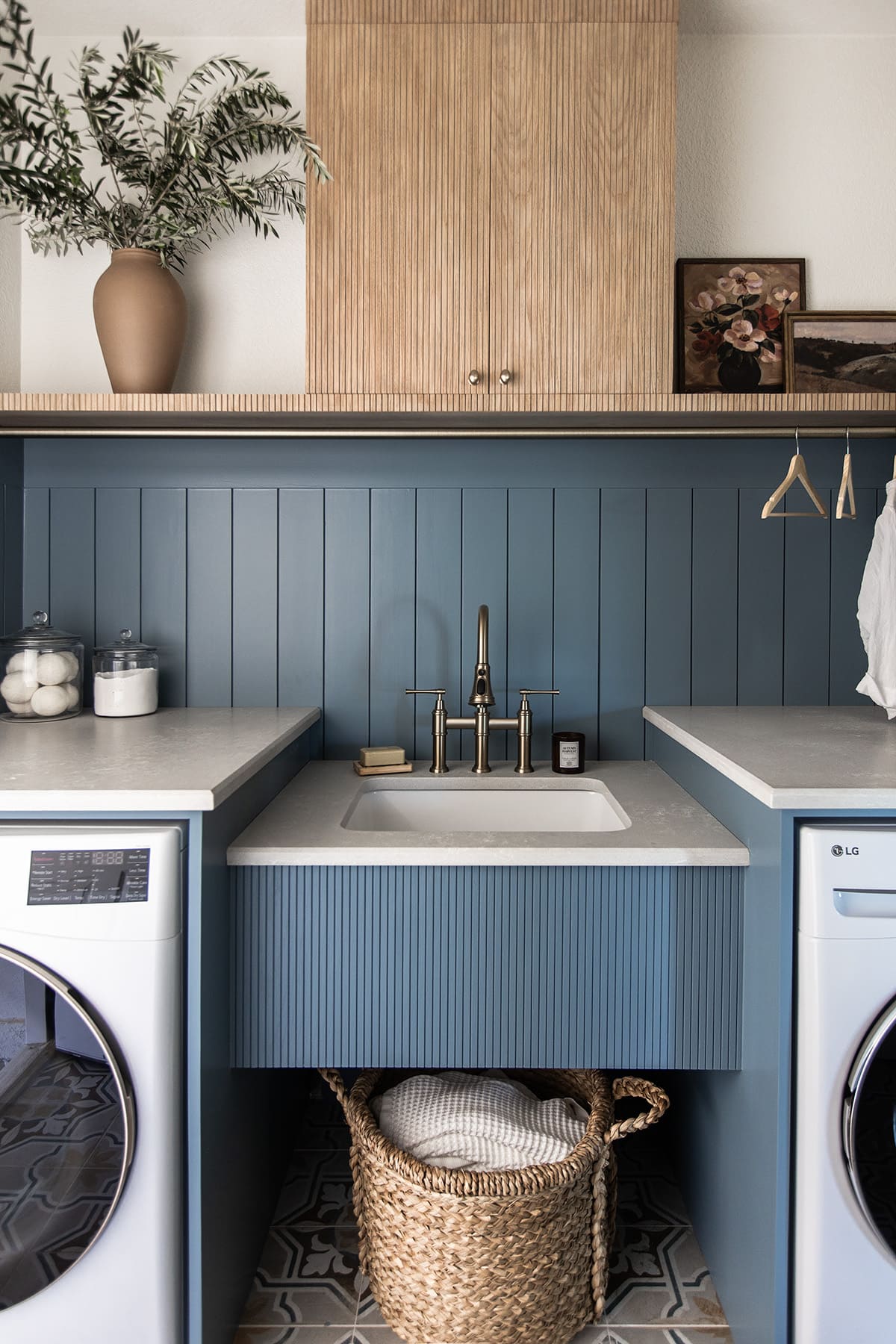 Our countertops are Hanstone quartz—a remnant from our Primary Bathroom slab which saved on material cost. I sourced this extra deep undermount utility sink after an exhaustive search.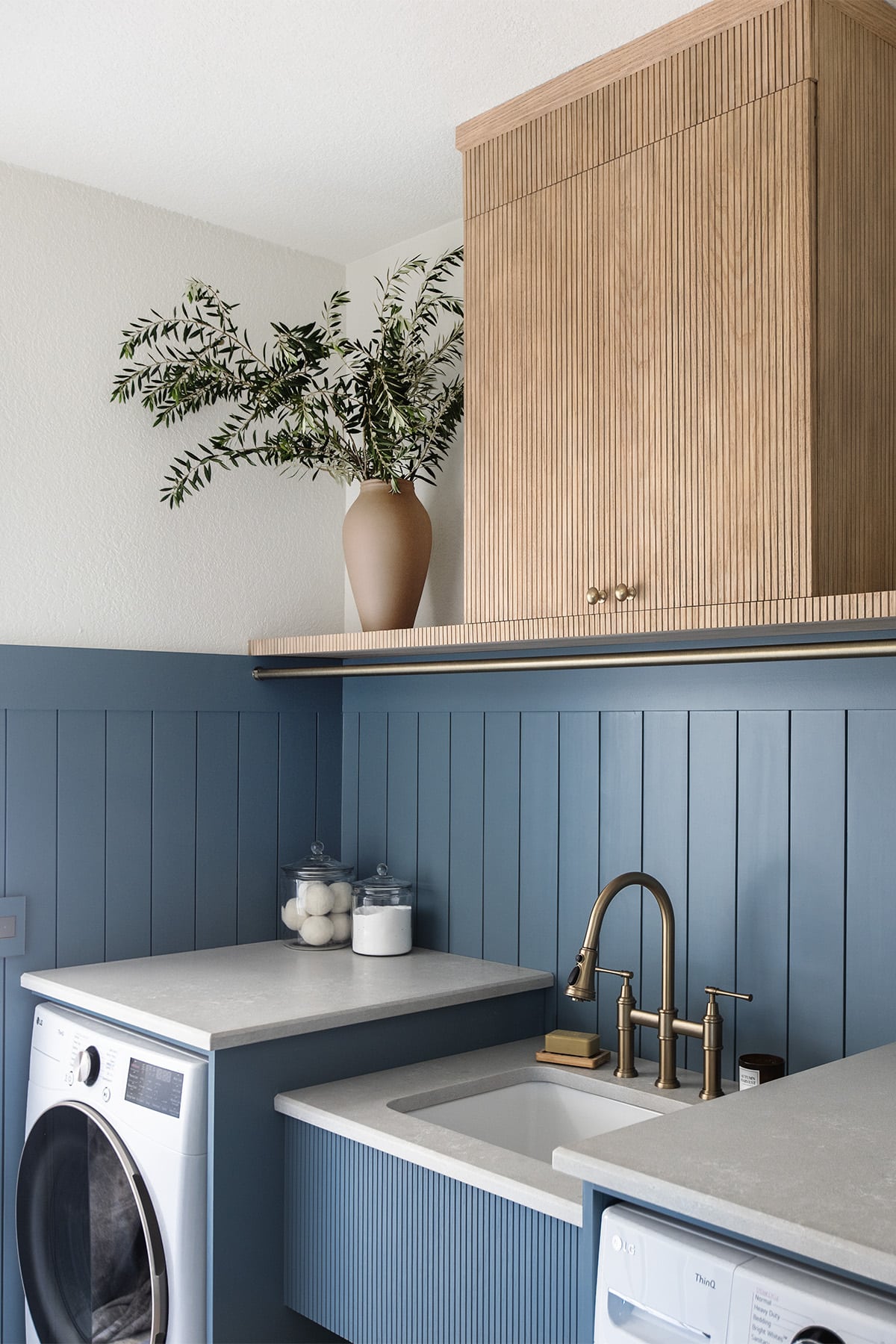 We chose this washer and dryer combo because of the great reviews and extra large capacity, which is necessary in a house that sleeps 14. We bought them on sale a while back, and they're currently marked down again.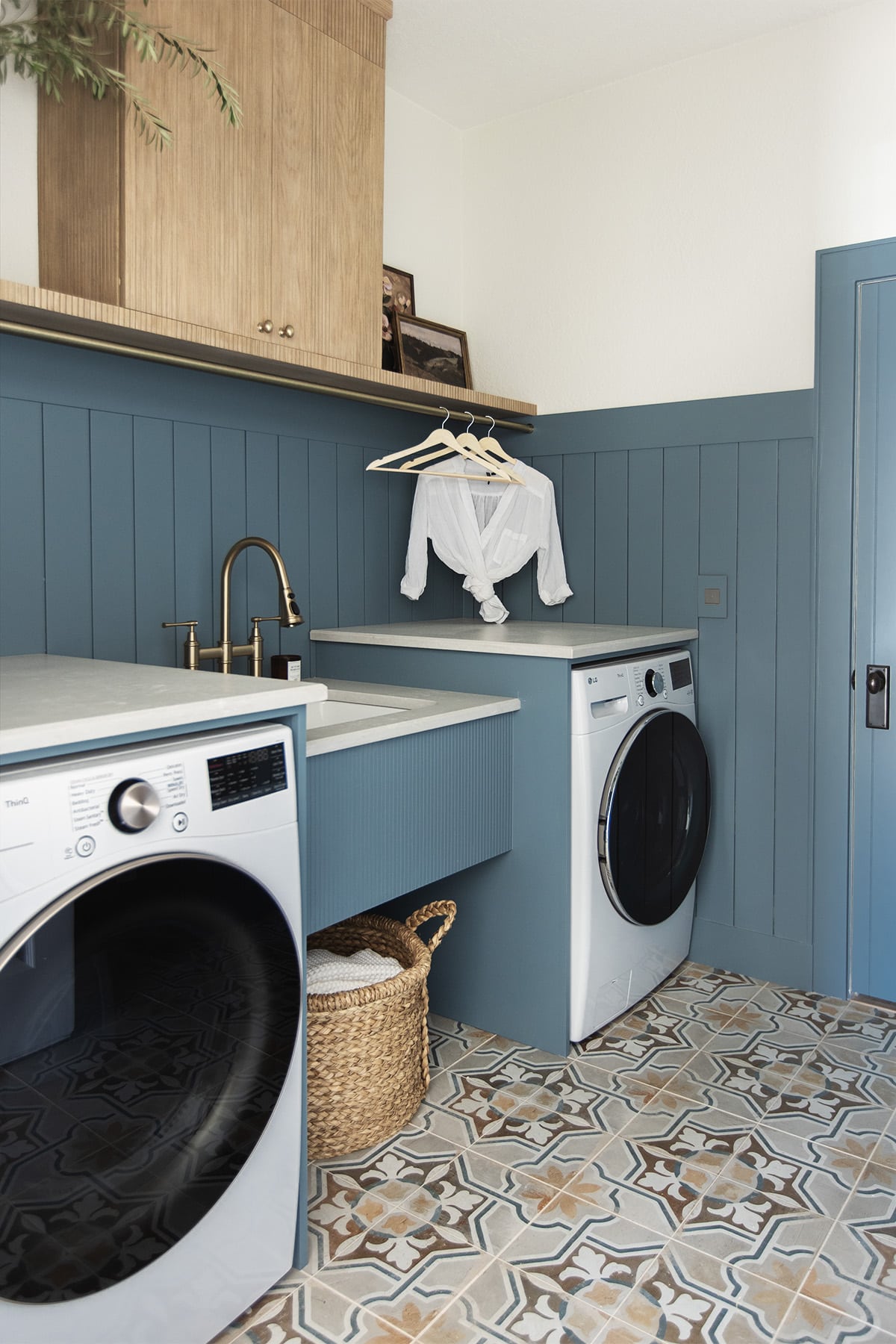 The artwork is from the Lone Fox x Desenio collaboration, plus one of the DIY vintage art paintings I made a while back.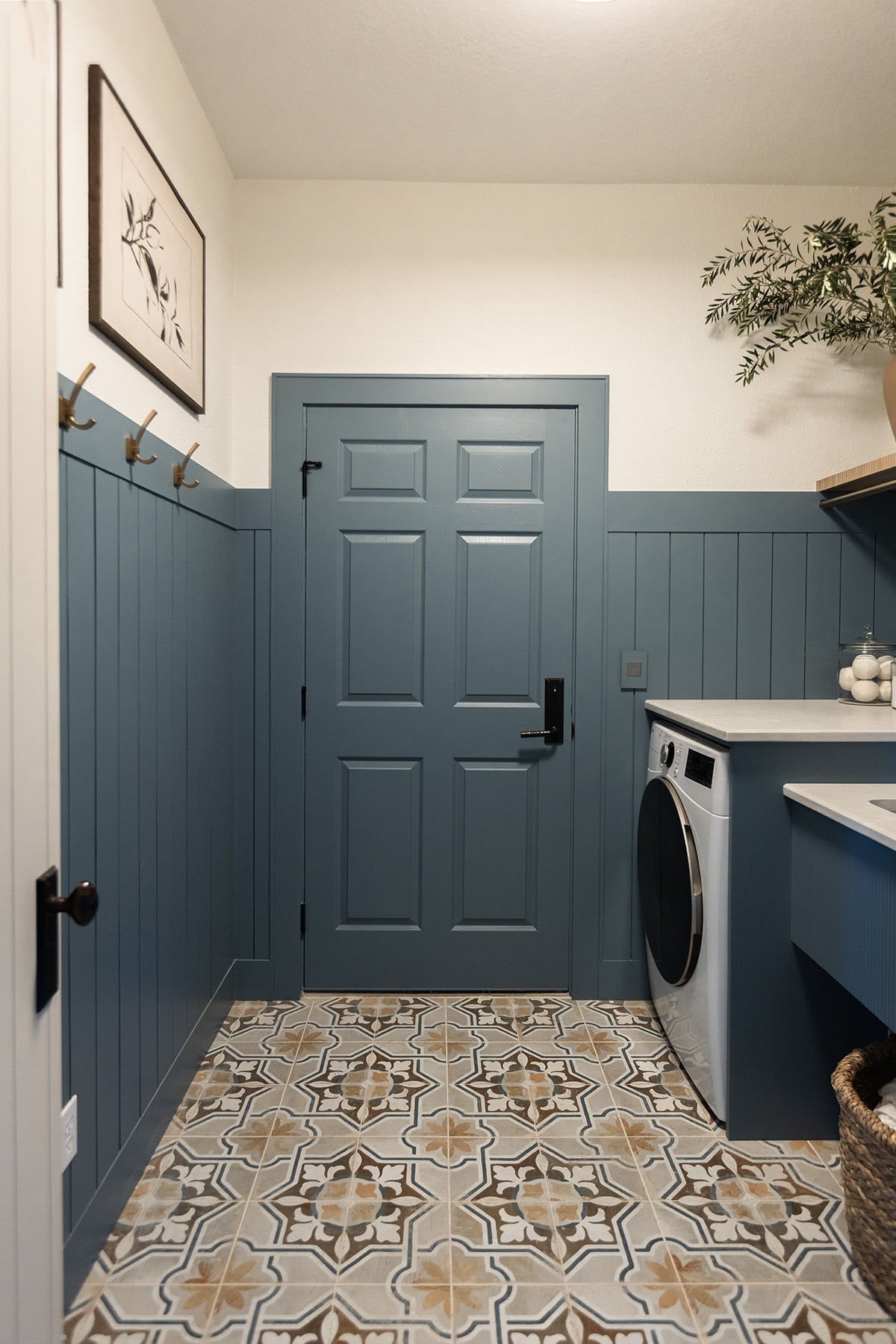 The total cost for this makeover came in under $2,700 (not including the washer and dryer set, which I bought on sale for $1,928). Using leftover floor tile and countertops saved us several hundred $, and our only labor cost was the counter/sink install. Everything else was DIY!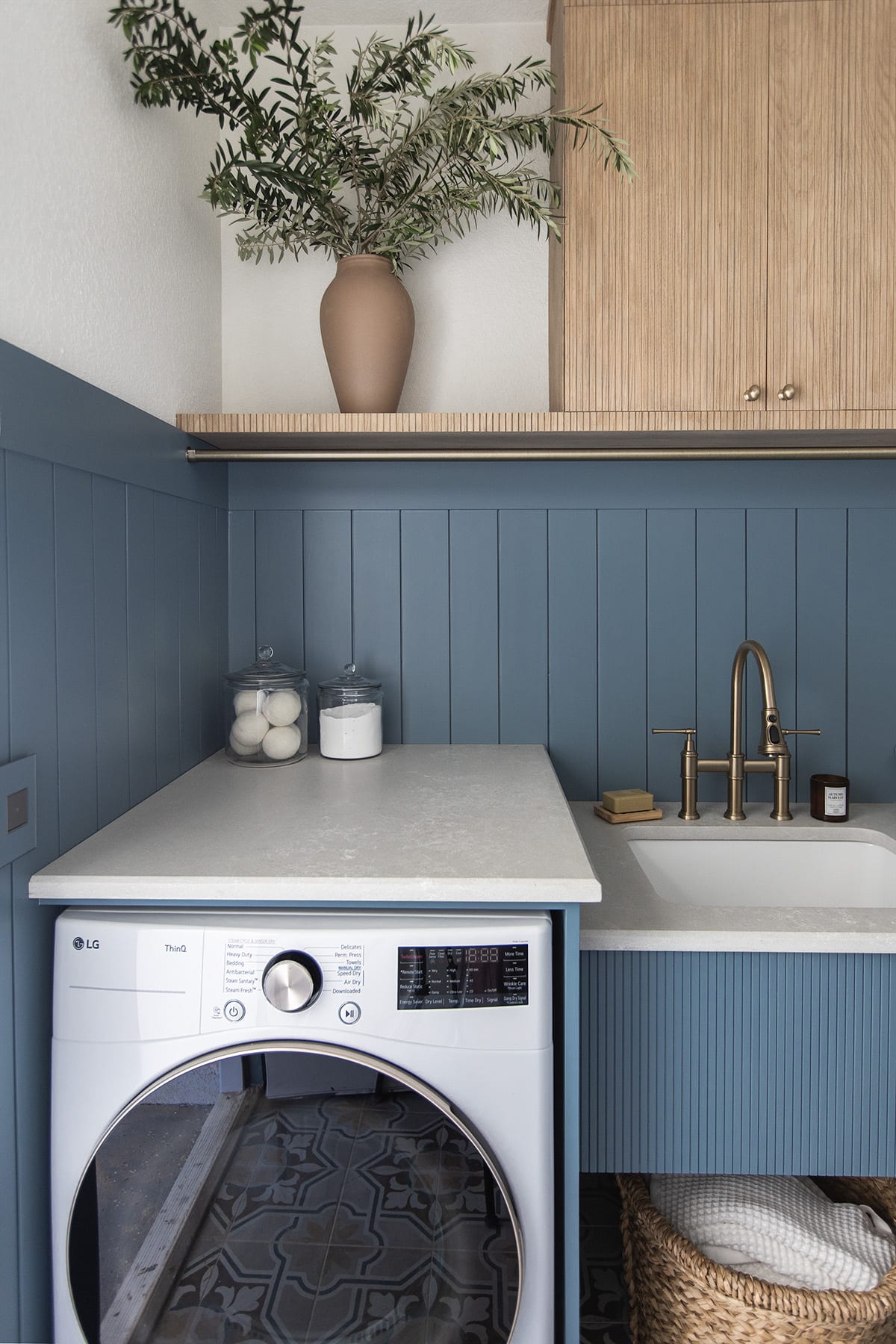 Although it added a few weeks onto our renovation timeline, I'm glad we put the effort into this space. And now I'm even more motivated to finish our own laundry room!
Shop the Laundry Room

Shiplap/trim color: Sherwin Williams Blustery Sky
Wall color: Sherwin Williams Alabaster
Countertops: Hanstone Quartz Drift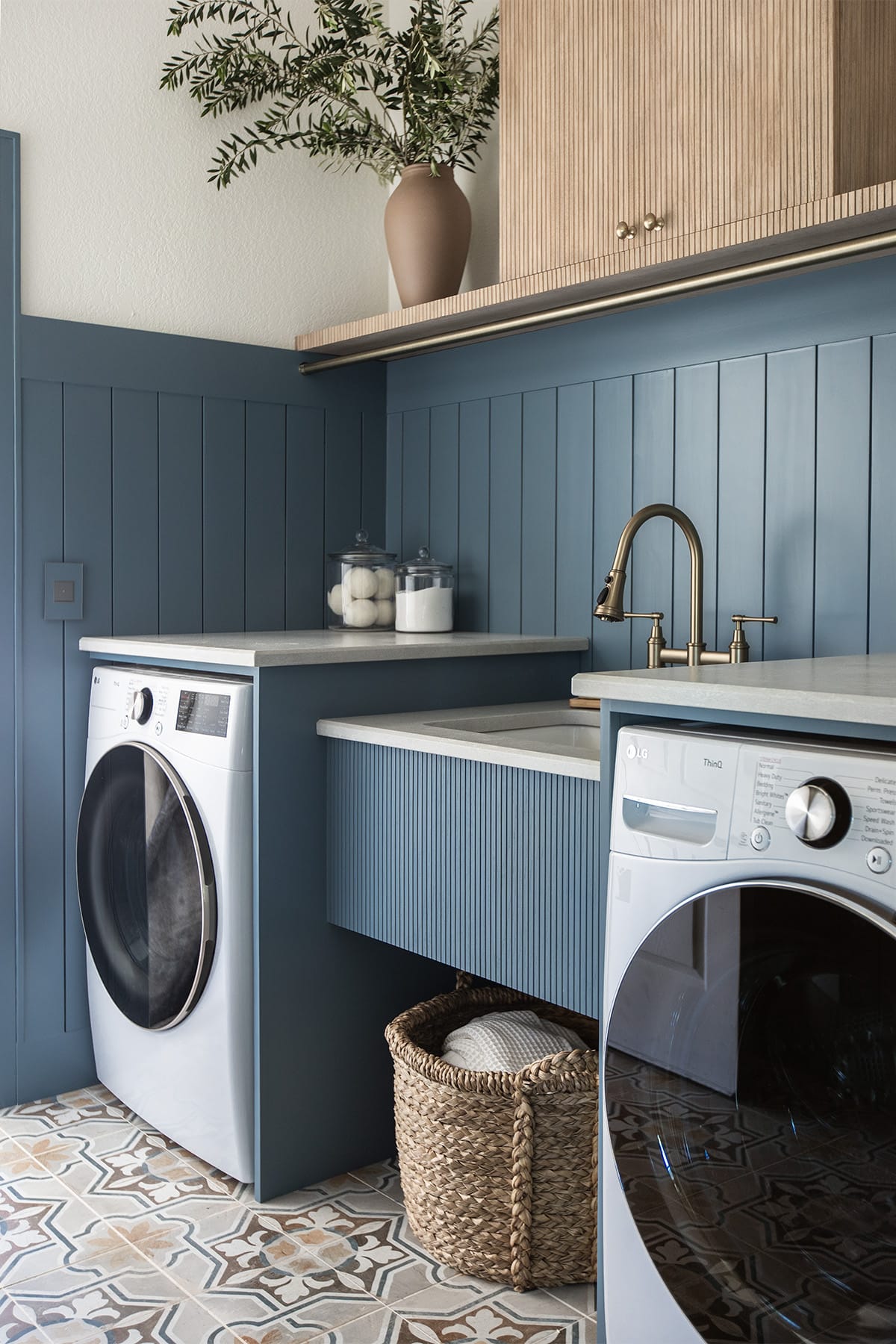 What's left to finish in this house, you ask? Two more bedrooms—the primary suite, and the added-on bunk room. We've made great progress on both, and I can't wait to share more soon!
In the meantime, lots of fun holiday content coming your way soon 🙂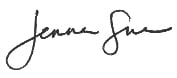 Like this post? Check out these other Hacienda Hideaway Room Reveals: