Picture lights are a great way to add a designer touch to your home, highlight your artwork and create an elegant focal point on a wall. If you're looking to incorporate picture lights in your home but don't know where to start, keep reading for helpful tips and a roundup of budget-friendly favorites!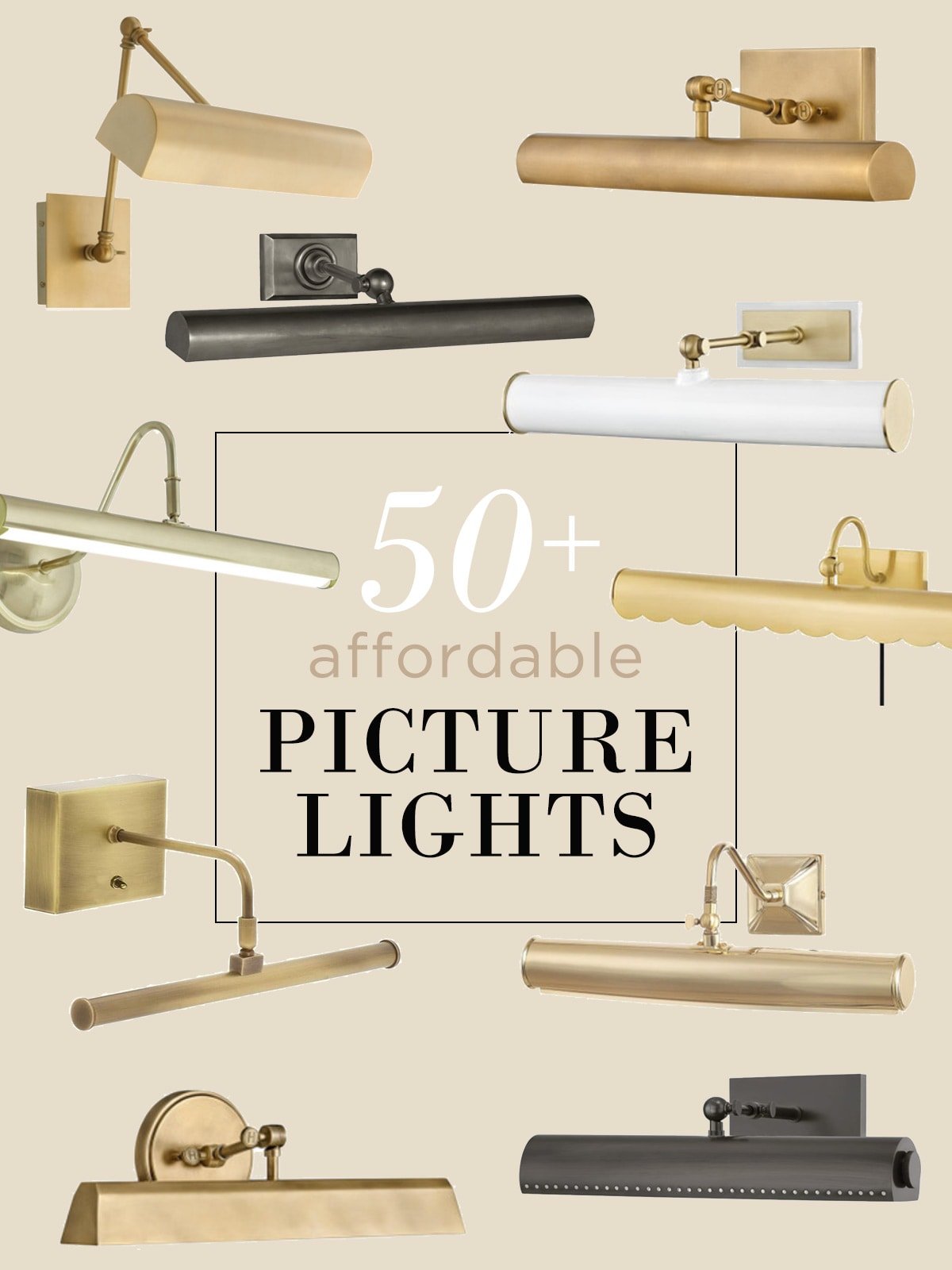 Anytime I post a photo of our dining room, I'm often asked about our picture lights. I purchased them years ago (and made them look aged with Rub n Buff) when there weren't a ton of great budget-friendly options.
Today, you can find a much larger selection online in all types and sizes. There are some really gorgeous lights at higher price points, but in an effort to be budget-conscious, I'm only including lights under $500 (you might be surprised at how pricey these can get!)
While picture lights are traditionally hardwired, you can find plenty of battery powered and plug-in options (and they're typically more affordable!) Below, I've rounded up favorites from all three categories, including my tips for how to choose one which is best for you.
Three types of picture lights
Hardwired: this is the most common type, and most convenient as it's a permanent installation operated by a switch. I recommend going this route if you can.
Plug-in: If hardwiring isn't an option, you can plug the light directly into an outlet. This option works best when there is a piece of furniture below the art to hide the plug. You can also use paintable cord covers (or a matching metal cover) for a cleaner look.
Battery operated: This is the easiest installation and often the most affordable. However, it's not as convenient as you'll need to either replace the batteries or take the fixture down to charge it. You're also limited to the built-in LED bulb. Many come with a remote control for easy operation.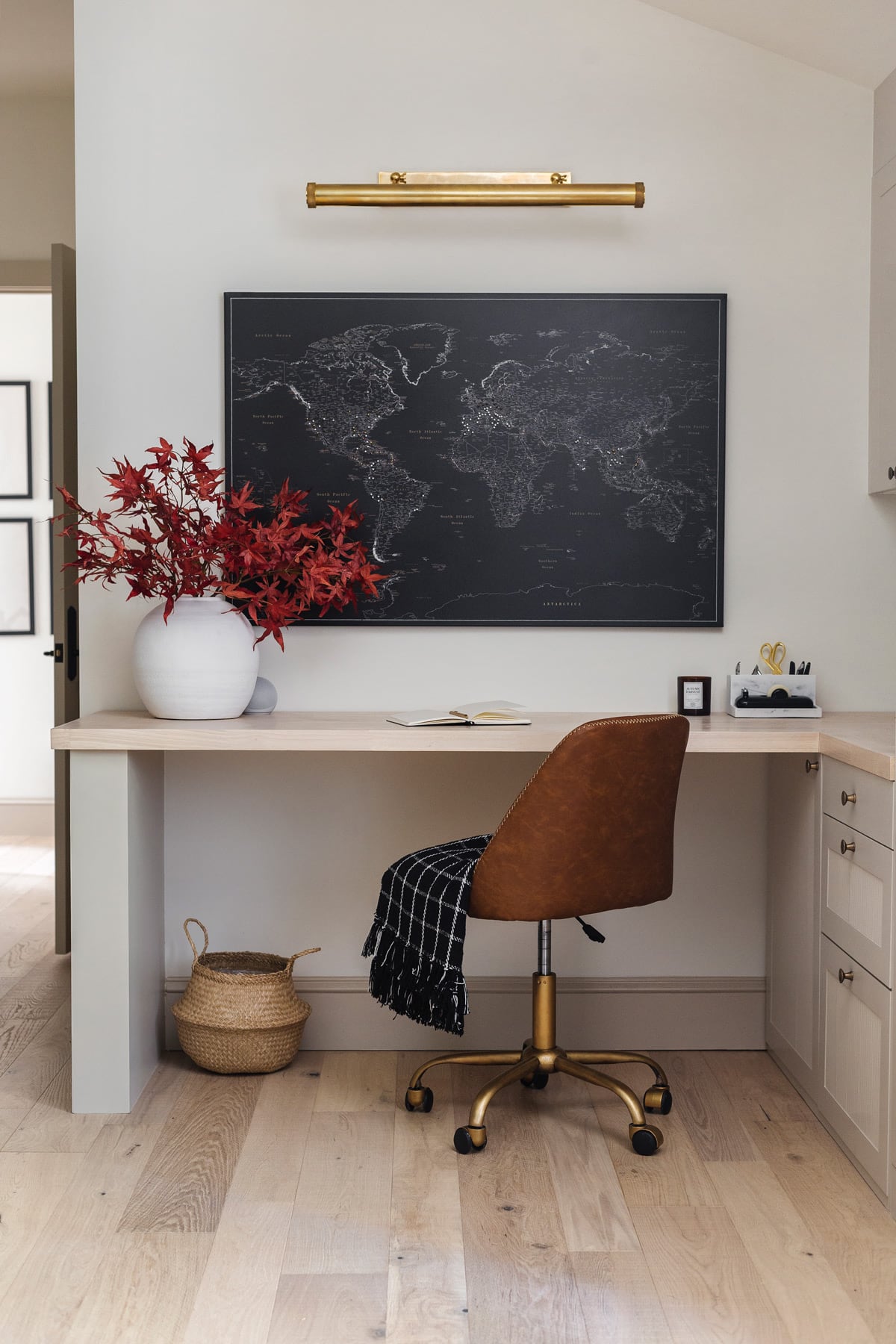 Where to install picture lights
Picture lights can be used for more than just artwork. Consider installing them in narrow spaces (like at the top of a bookshelf), above open shelving, or in place of a traditional sconce where down lighting is preferred. Living spaces, bedrooms, offices and hallways are all great opportunities to utilize them for ambient lighting.
Choosing the right size picture light
The general rule of thumb is between 1/2 to 2/3 the art width. There's a pretty wide acceptable range, so don't worry too much about the numbers. The goal is to have an even spread of light over the picture. If the light isn't used over artwork, aim for a size that feels balanced with the other objects the space.
How high to install picture lights
For wall mounted picture lights, aim for around 5-10" above the art. If there are other elements on the wall, this may need to be adjusted for overall balance.
Choosing the right bulb
This part is critical! LED bulbs are recommended to protect your artwork from fading over time, as they don't emit heat or UV rays. LED bulbs naturally have a cooler/blue or green tint, so make sure it has a warm white temperature—2700k is ideal. Our dining room picture lights are 3000k LED and personally, I think it's too cold/harsh—to the point where I never even turn ours on (the rest of our house is 2700k and the cooler bulbs feel out of place!)
Also, look for bulb with a CRI (color rendering index) in the 80's or higher—the closer to 100, the more accurate the color temperature and closer to an incandescent bulb. Our dining room light LEDs only have a CRI of 73, and the light looks unnatural. IMO, the bulb temperature and CRI is the mot important thing to look out for—don't make the same mistake I did if you intend to actually use your lights!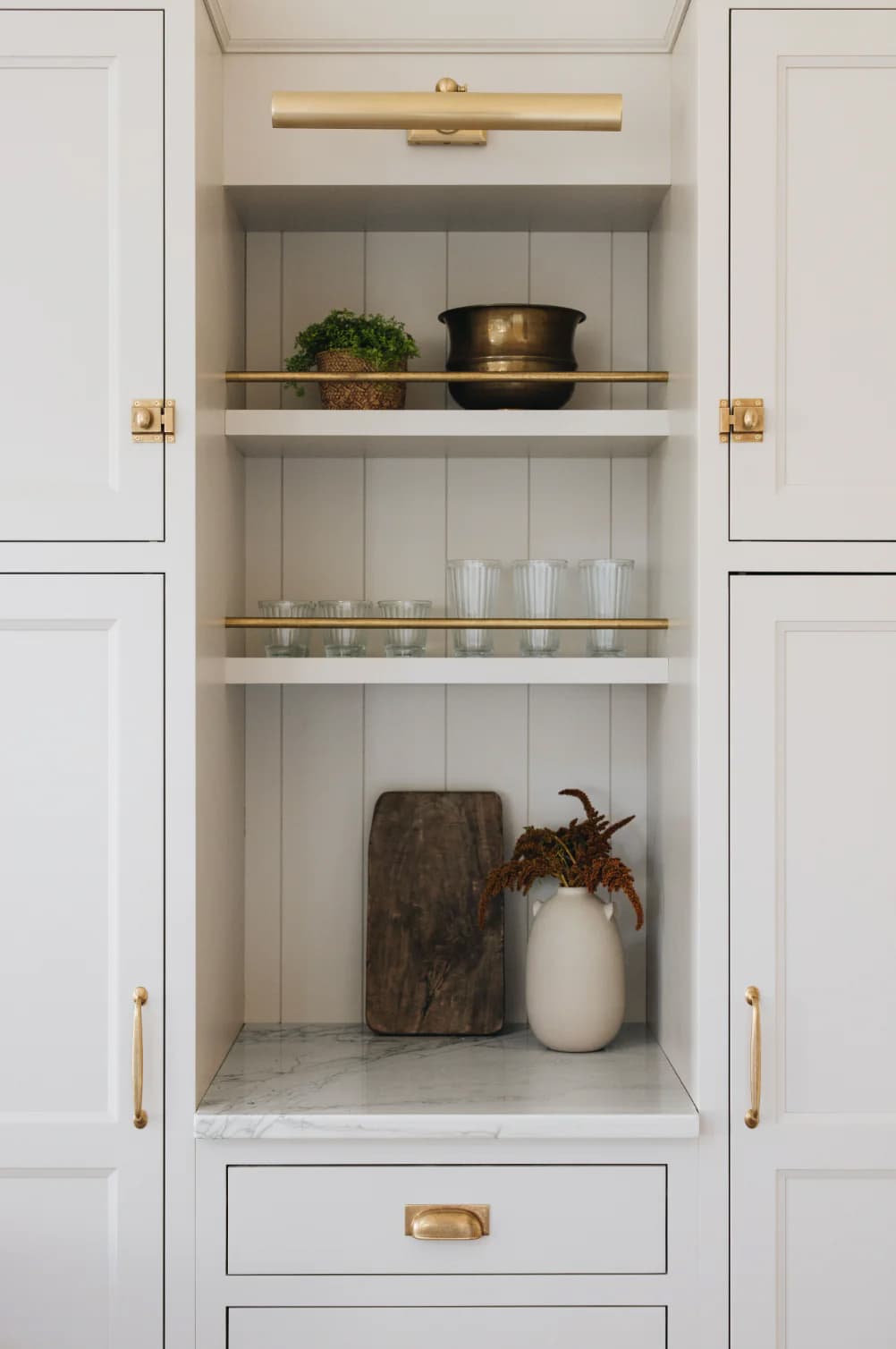 Hardwired Picture Lights
While most of these previews show a brass finish, many are offered in multiple finishes. Hover to reveal the price, and click to shop each one!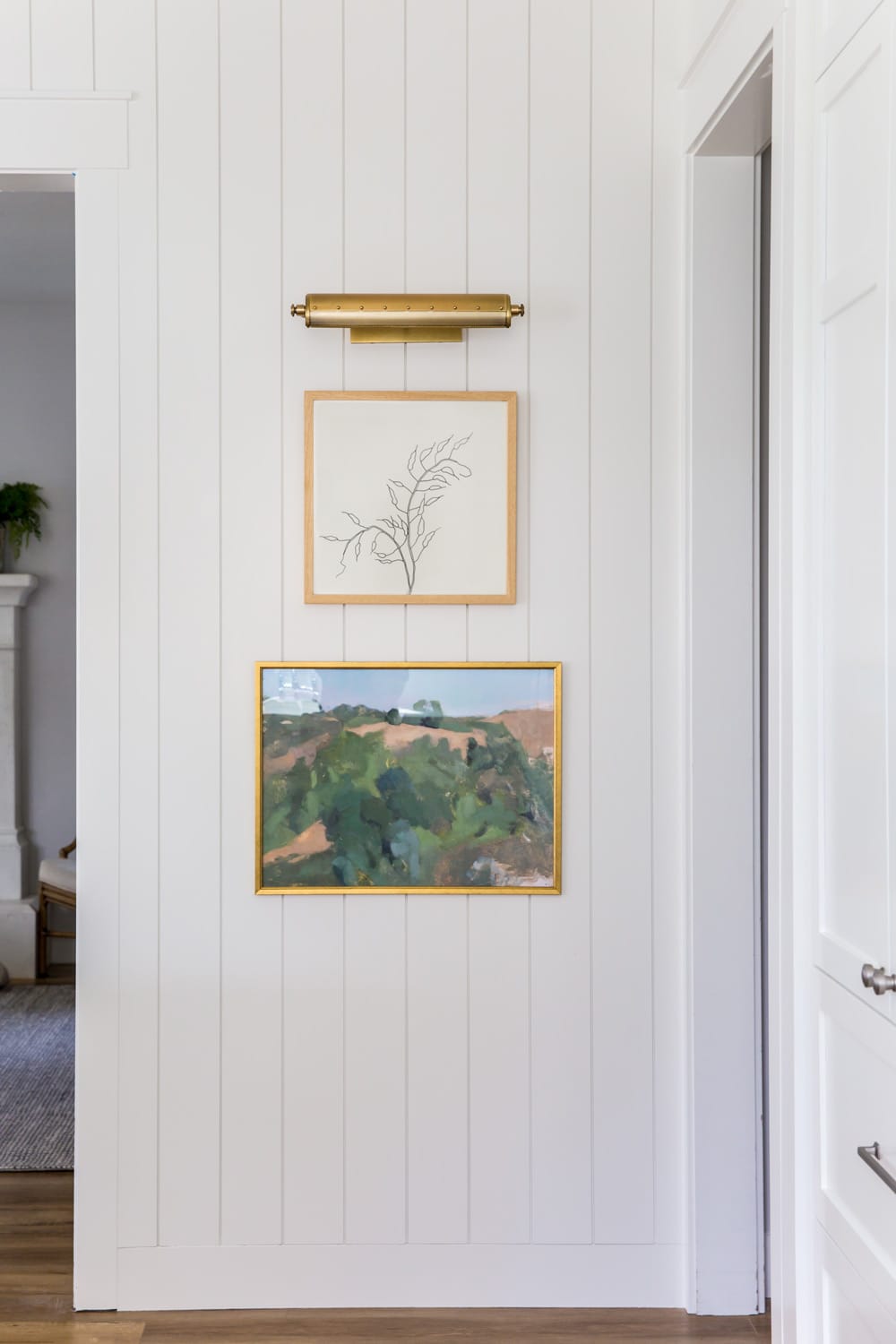 Plug-in Picture Lights
Plug-in picture lights are ideal when used above furniture to hide the plug. You can also use paintable cord covers (or a matching metal cover) for a cleaner look.

Wireless Picture Lights
You'll find the largest selection of inexpensive battery powered picture lights on Amazon, and I've linked a handful below. Just make sure to read the reviews carefully and check out the real-life customer photos. Remote control, 2700k bulb temperature, dimmable and rechargeable are all features I'd look for.

I hope this guide has been helpful! We're working on finishing the backyard and dining room over the next week, so stay tuned for both of those reveals next!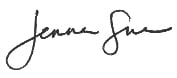 Like this roundup? Here are some of my other favorite finds: