One of my favorite September rituals is transitioning our home for fall, and capturing cozy scenes through my lens. Freezing these moments in time has become even meaningful over these past few years as our daughter grows.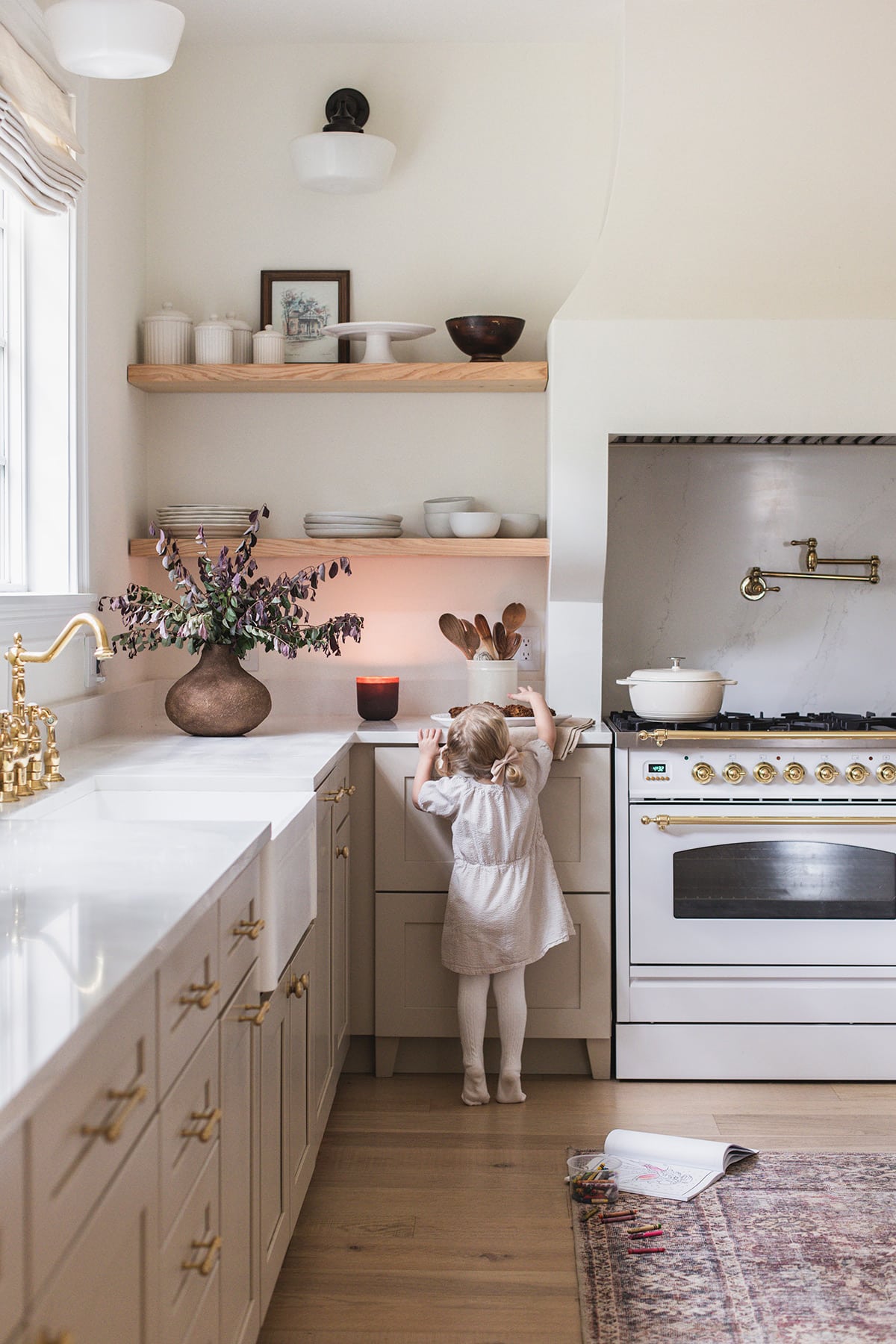 I didn't realize just how important it was until I looked back at our fall home tour photos from years past. Remember in 2020 when I caught Esmé's first steps on camera??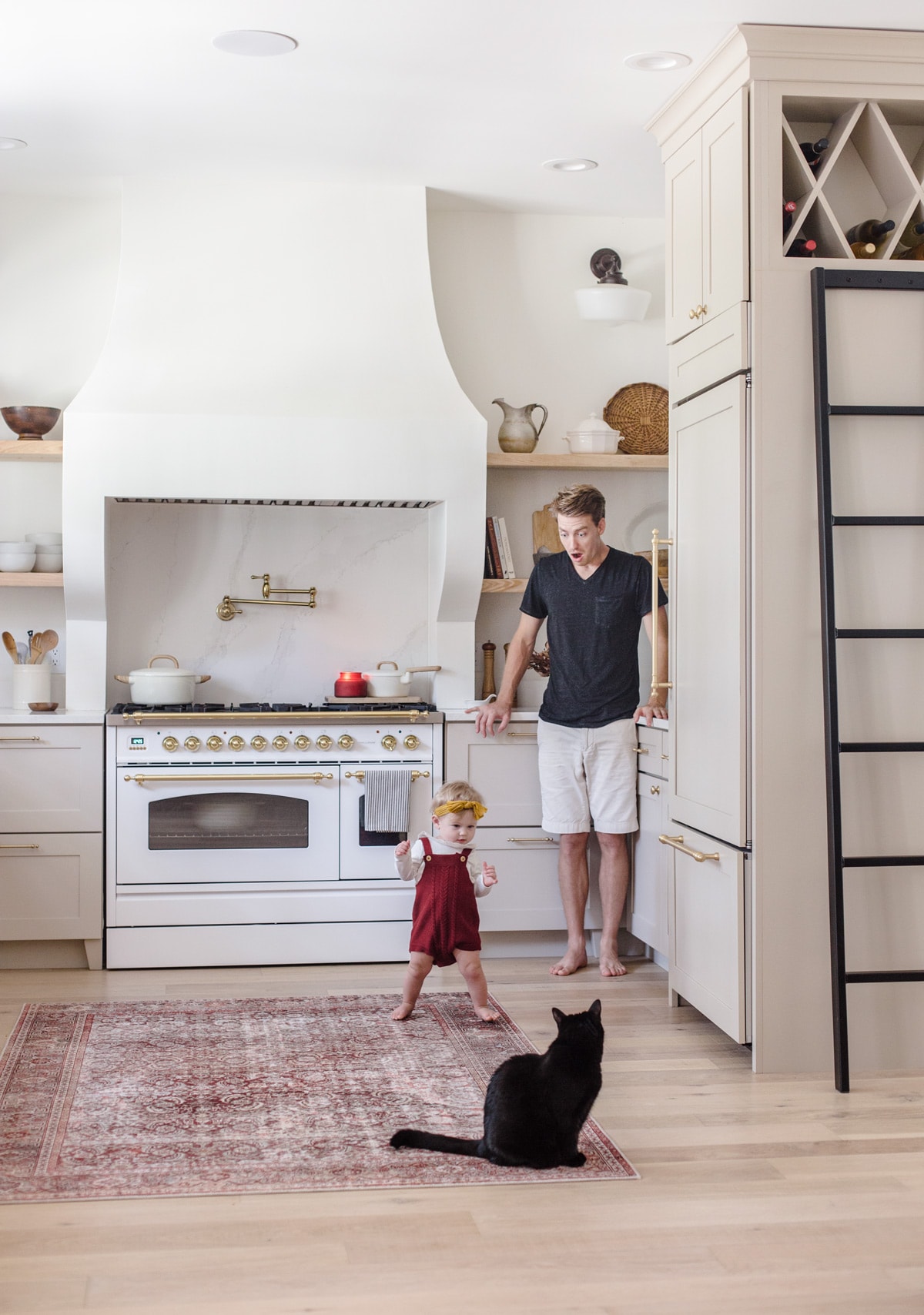 This year, I kept it simple by using what I had on hand (with the exception of these candles and this vase) with very little planning.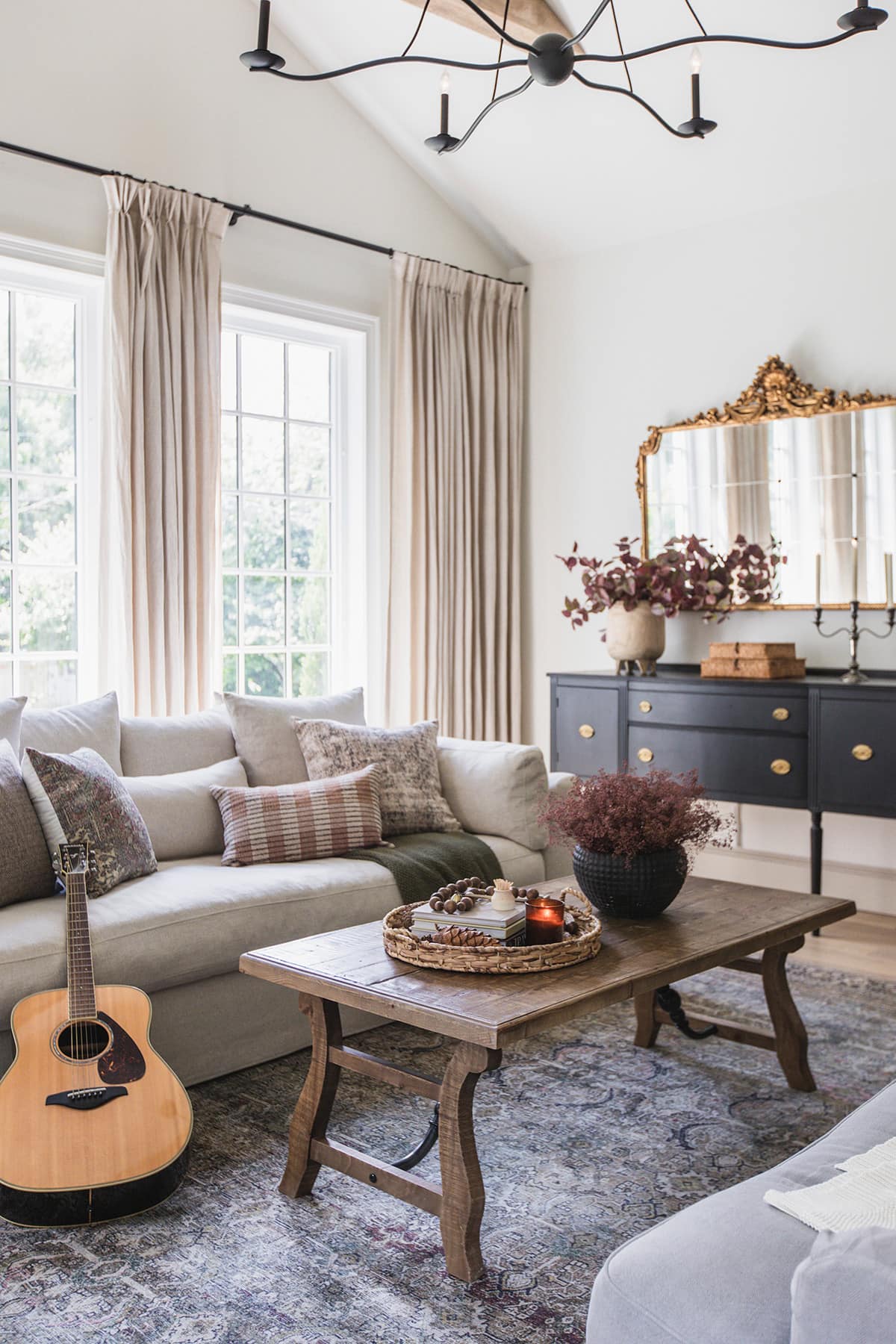 Our living room is always the place where I spend the most time decorating. Pillows, throws, stems, candles and accessories are rotated to reflect the new season.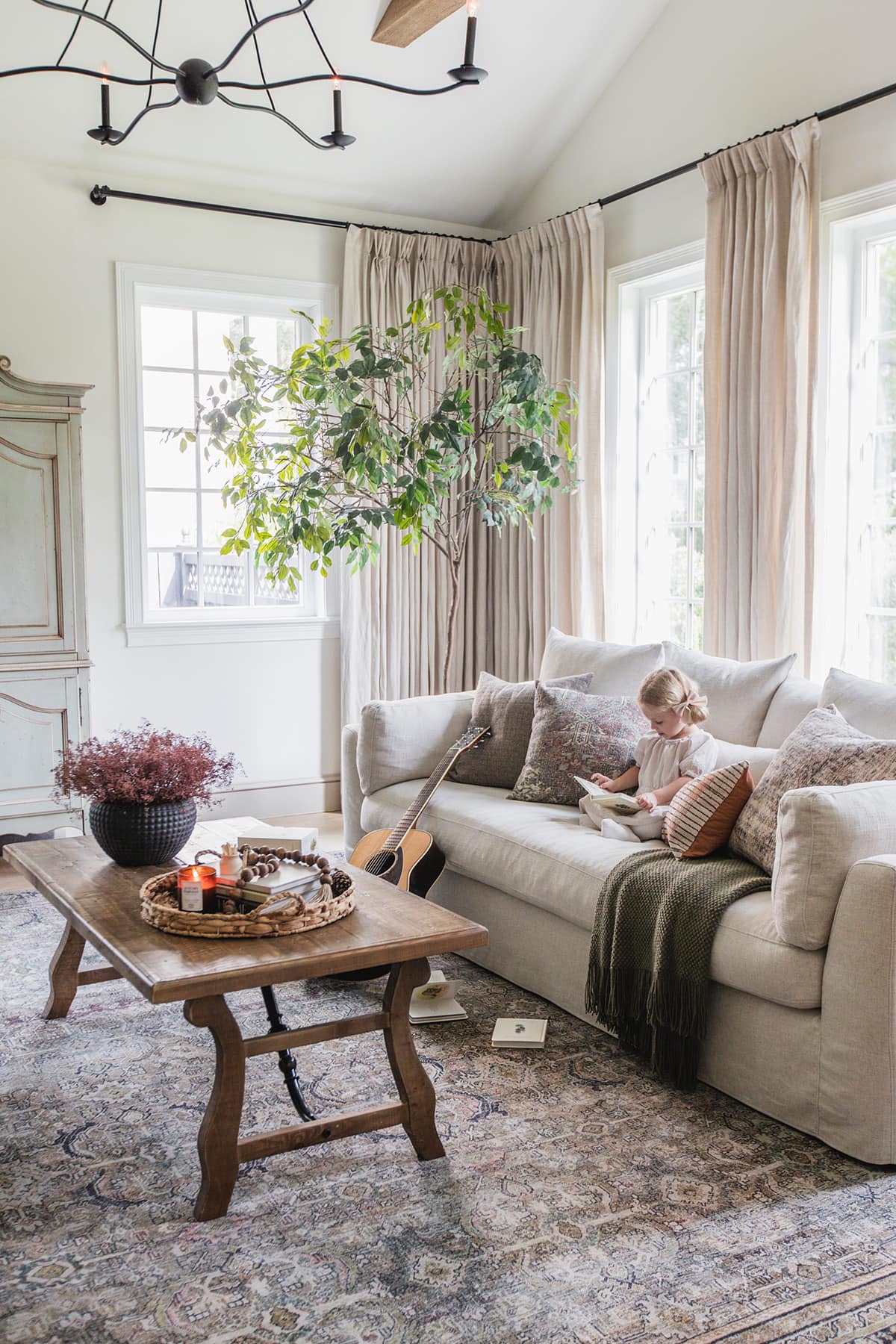 This antique sideboard is my favorite to decorate! The vintage candelabra and basket set have been there forever but I love them too much to move them.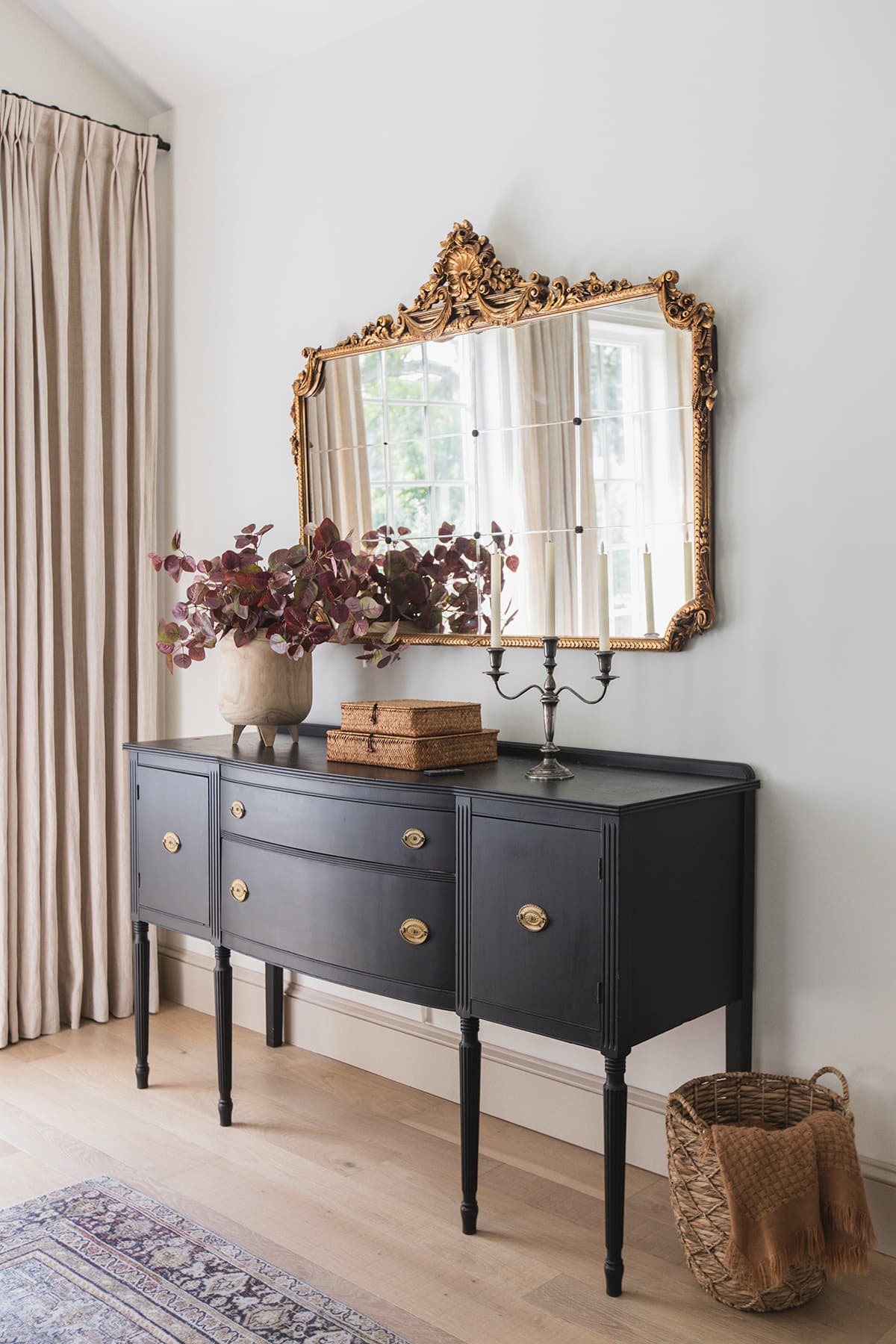 Over on the fireplace, I clipped lorapetalum from our yard (the perfect greenery for fall, IMO), stacked vintage books and candles.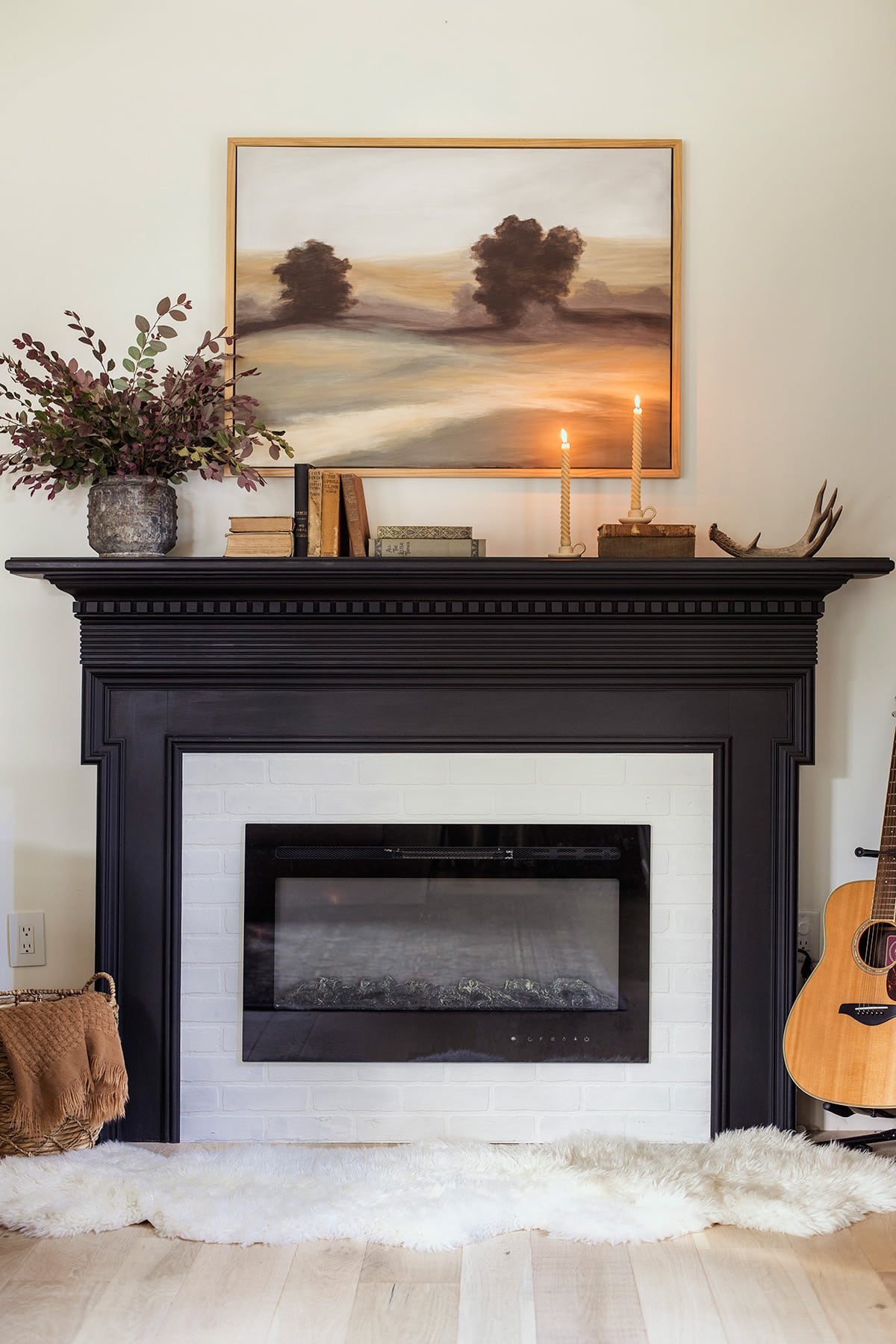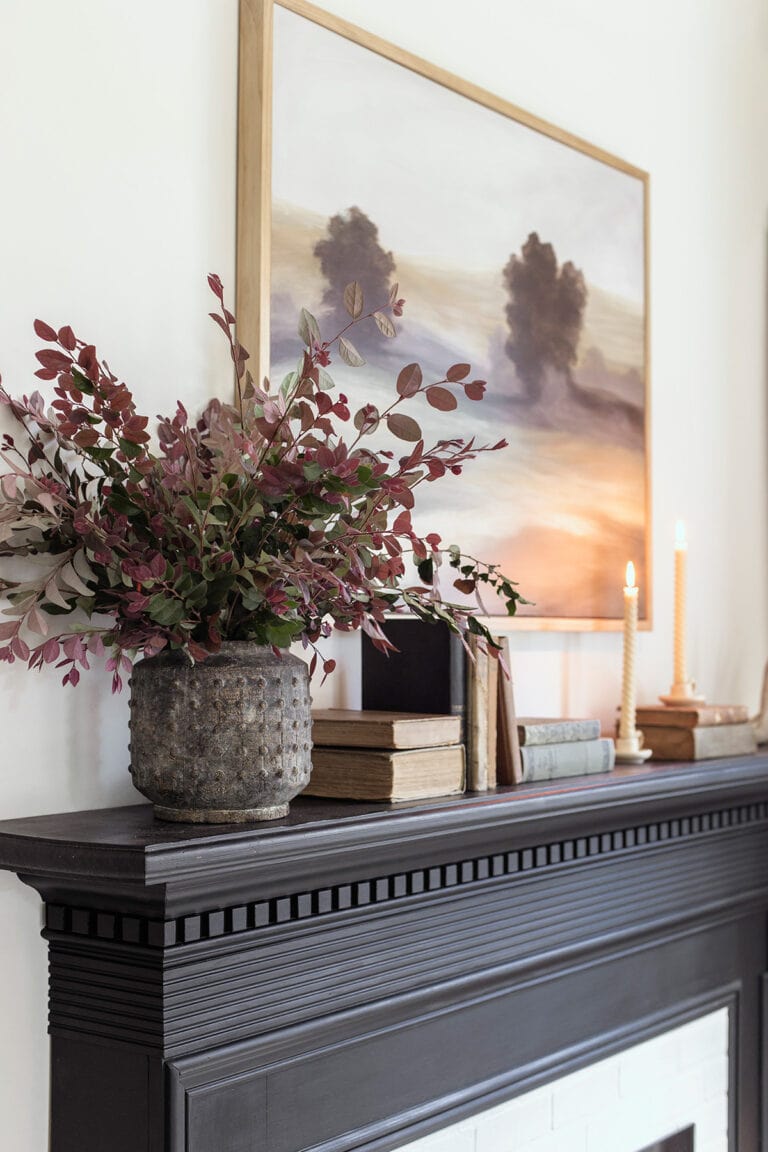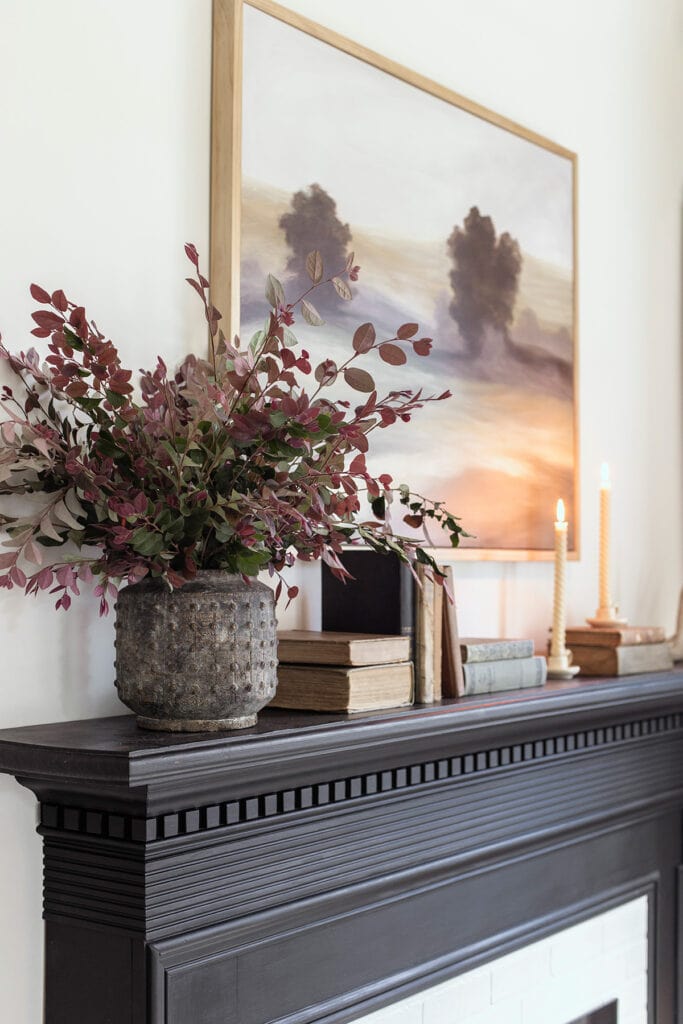 Not too long ago, she wasn't able to see out of this window without standing on her tippy toes…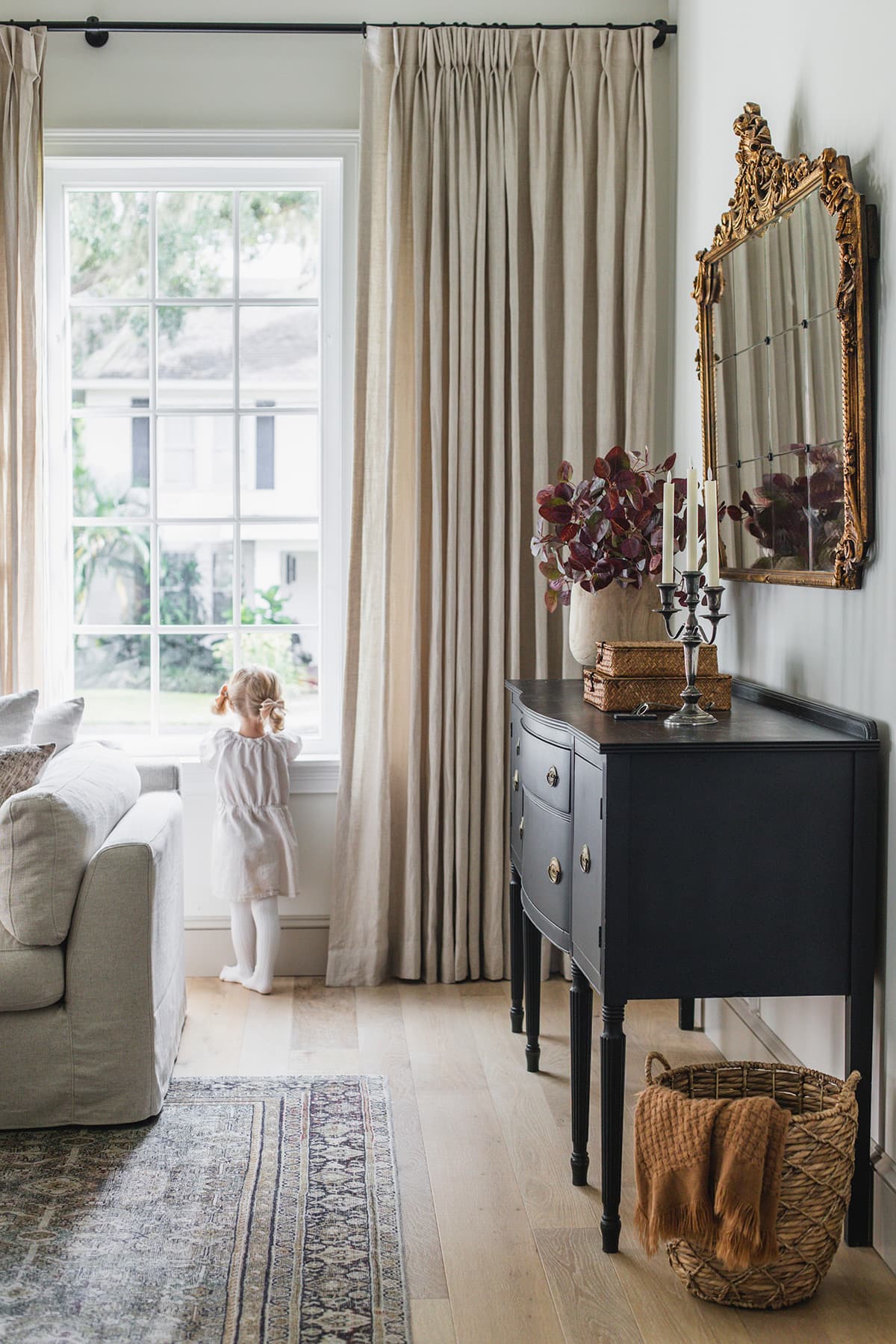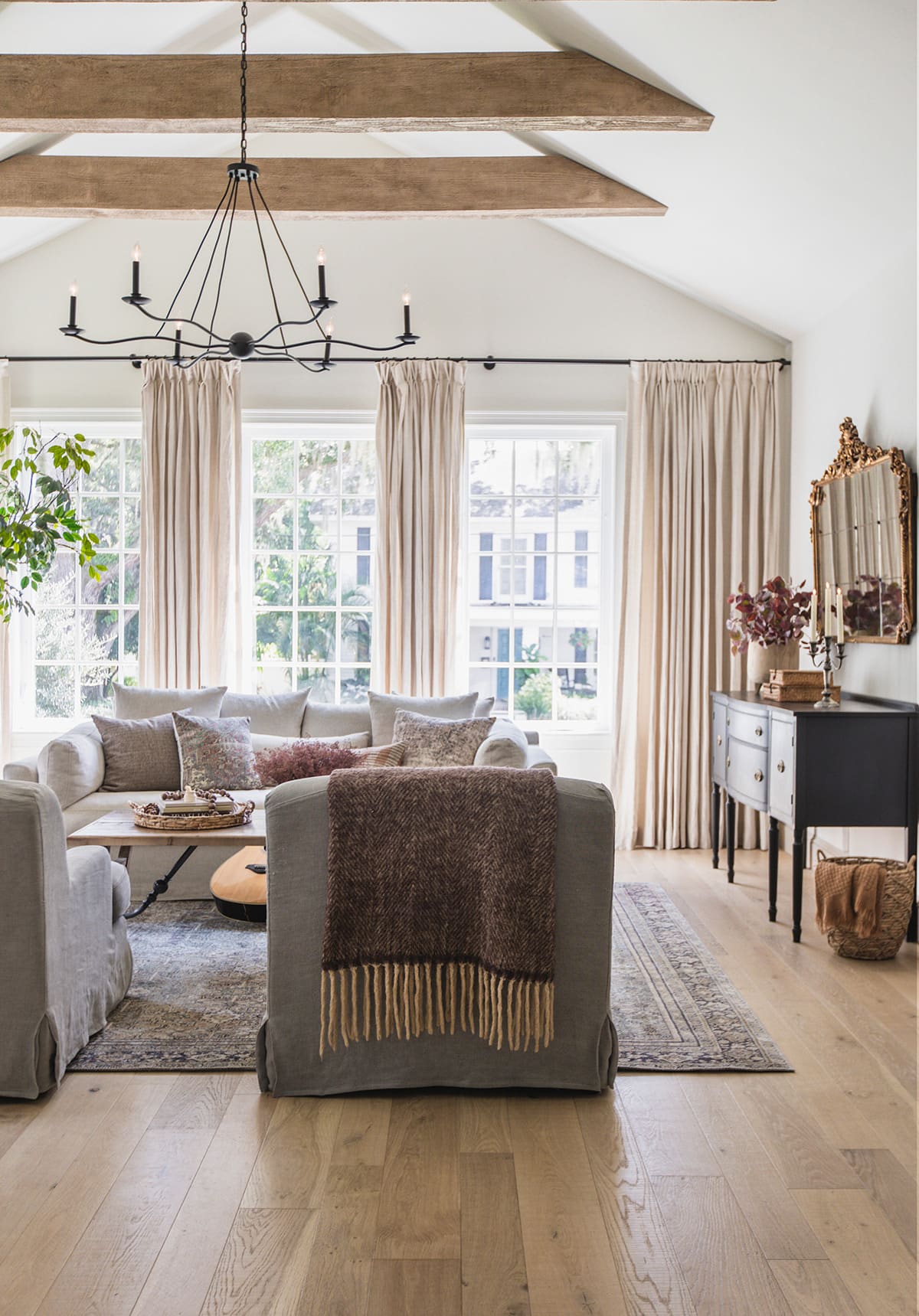 Just behind the living room you'll find the dining room. I'm stealing a photo from last year because it still looks like this today, so no need to do extra work 😉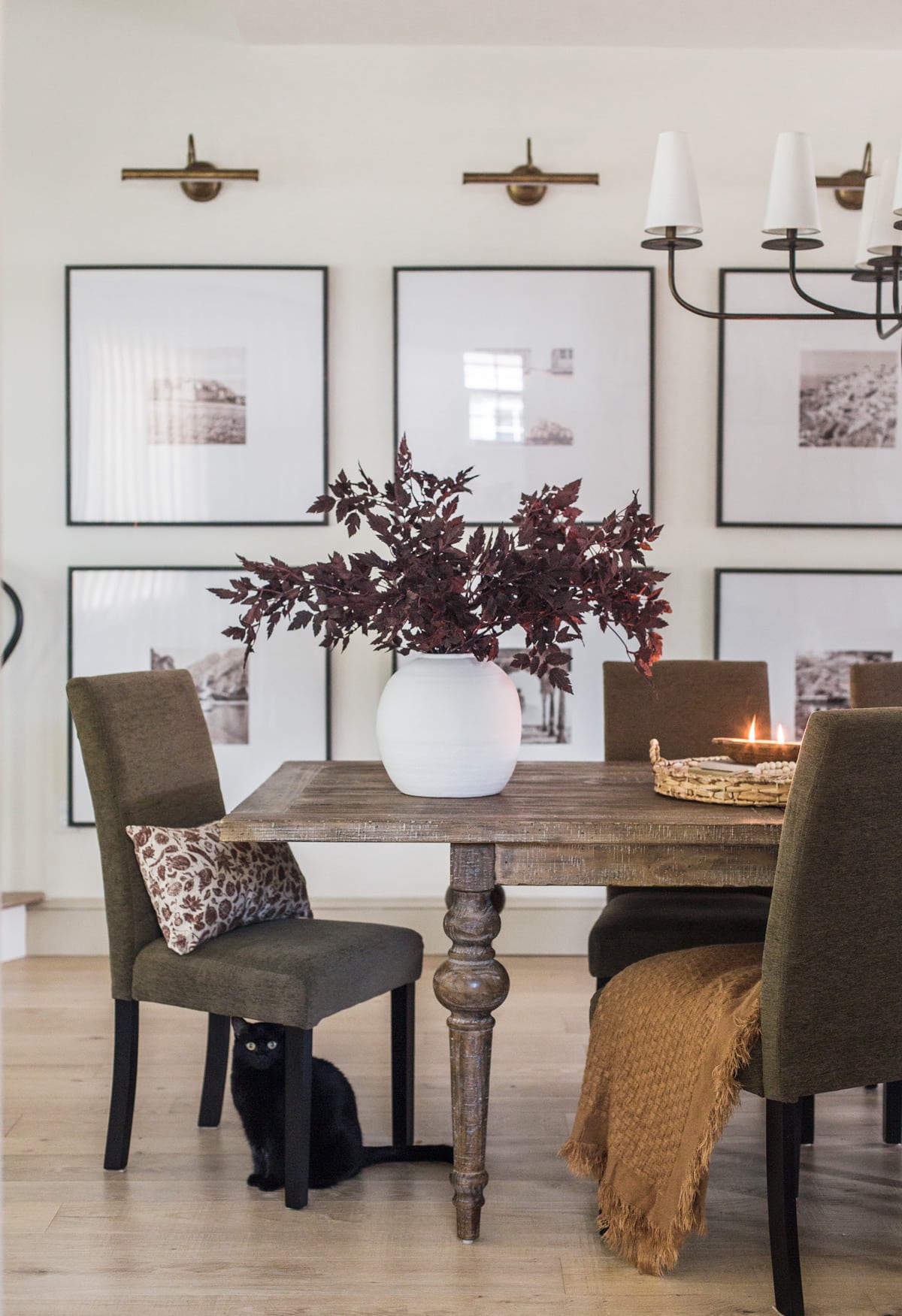 Our kitchen is on the other side of the dining room. These days, it smells a lot like pumpkin and cinnamon. Esmé and I have been making new fall recipes together (I'm saving them to my Pinterest, if you're curious!)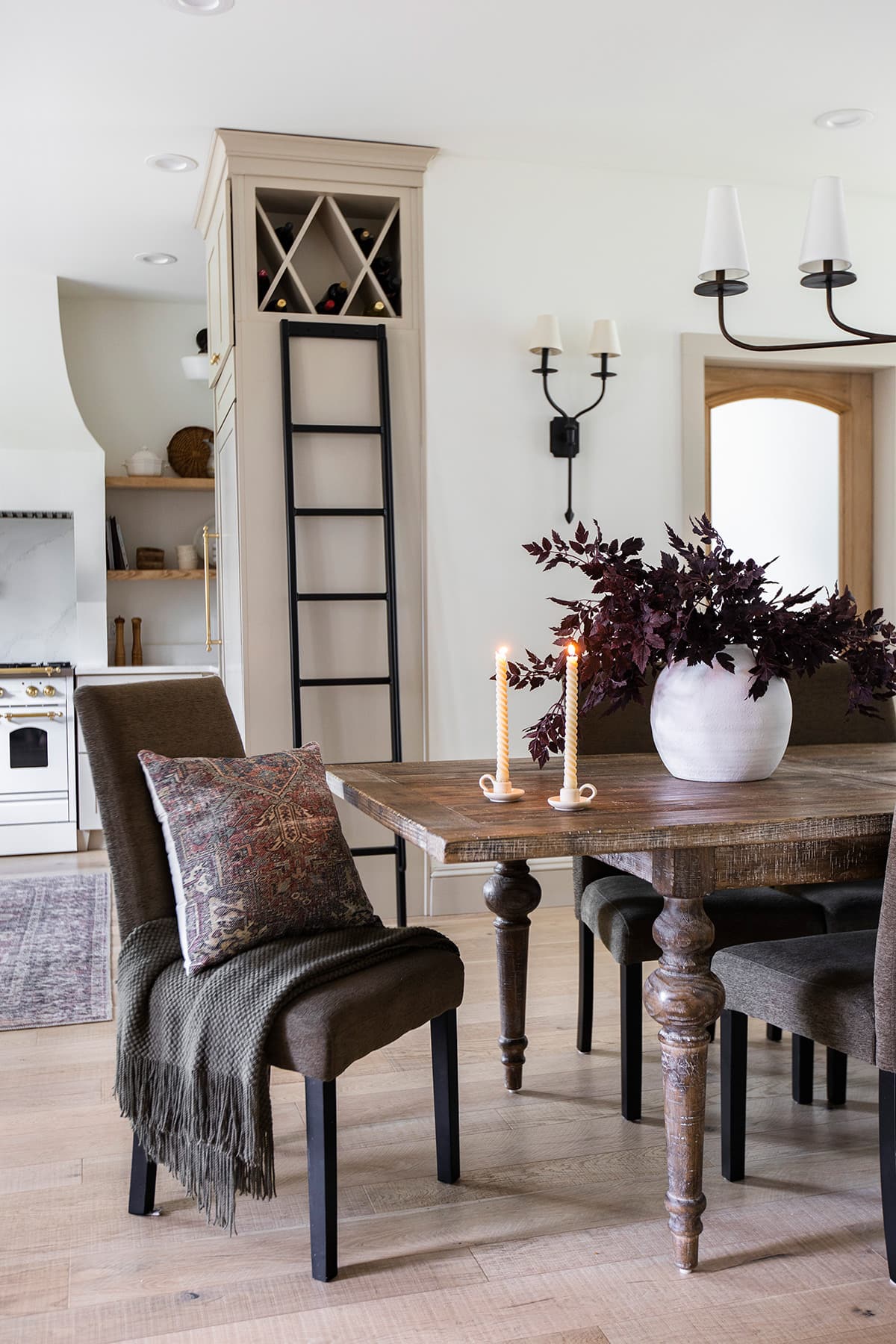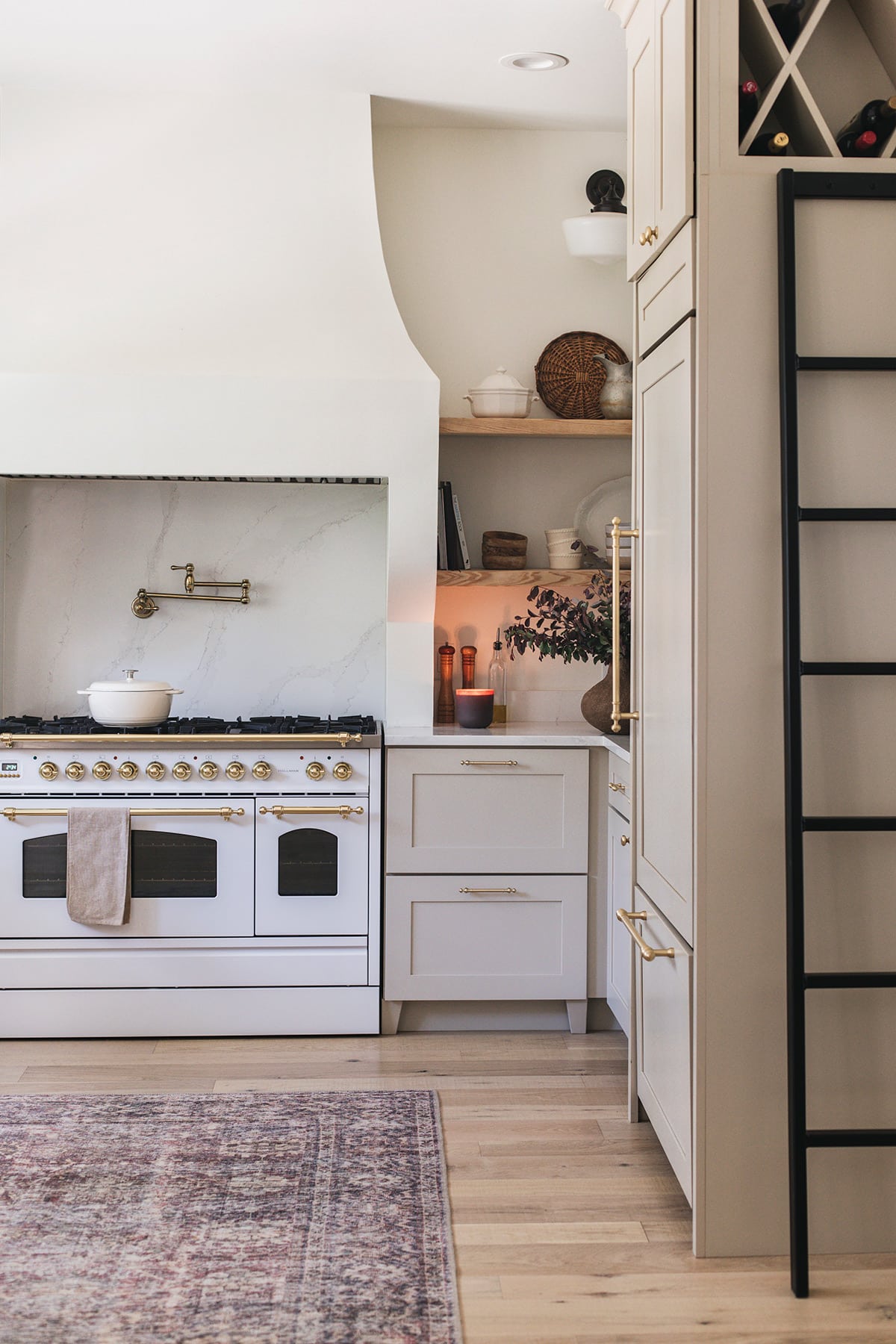 It's still hot here, so we've been loving these pumpkin pie smoothies after school.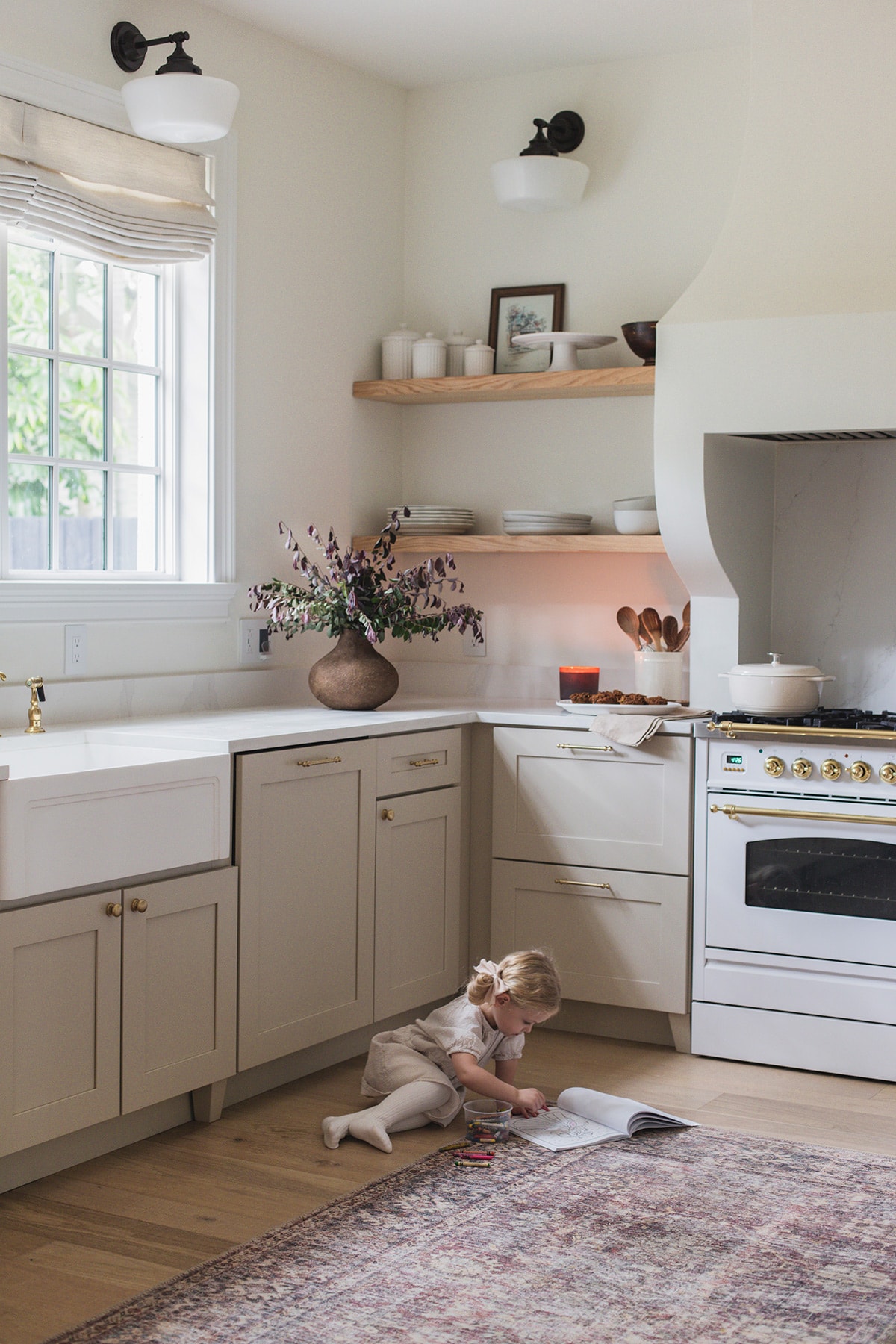 FYI: I bought these stoneware dishes when we moved in over three years ago—we use them for every meal and (especially for the price) they've been amazing! A few have chipped and have surface scratches, and I noticed they were 25% off last night so I just bought a replacement set (dinner plates, salad plates and bowls). Thought I'd pass along the great find and sale for anyone looking.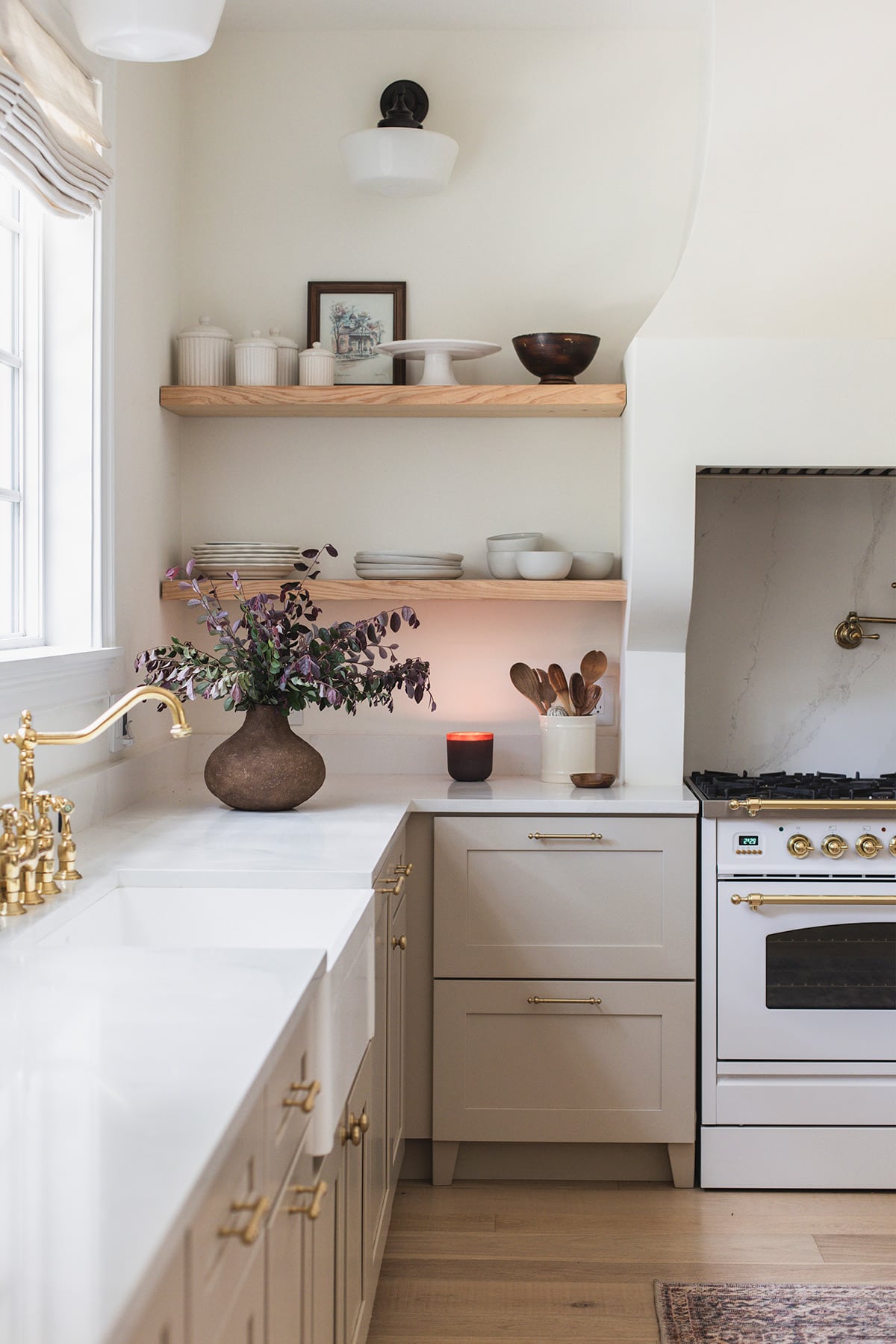 Moving onto the bedroom…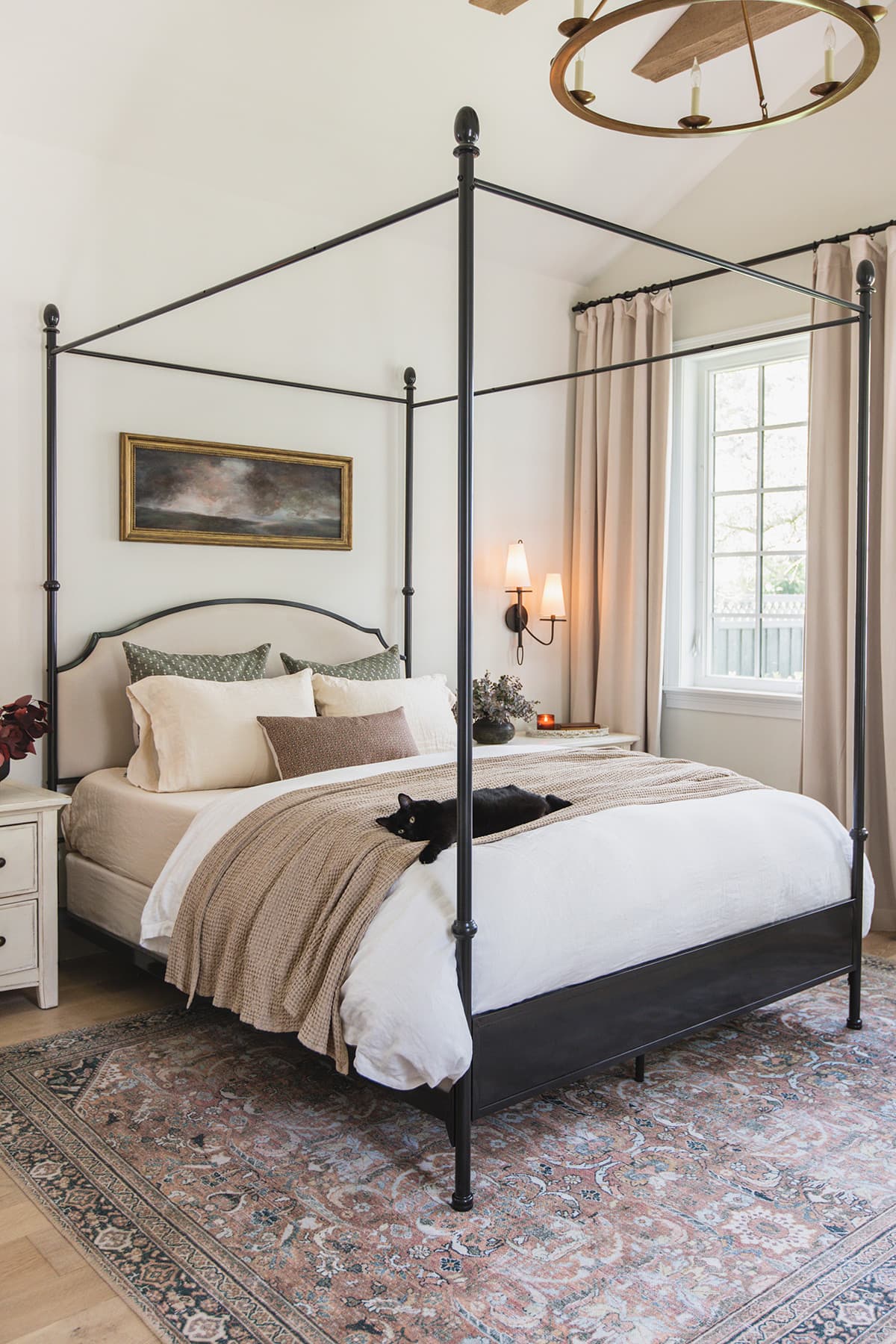 This room feels like fall all year long. I haven't changed it since finishing it over two years ago—I think it's perfect the way it is 🙂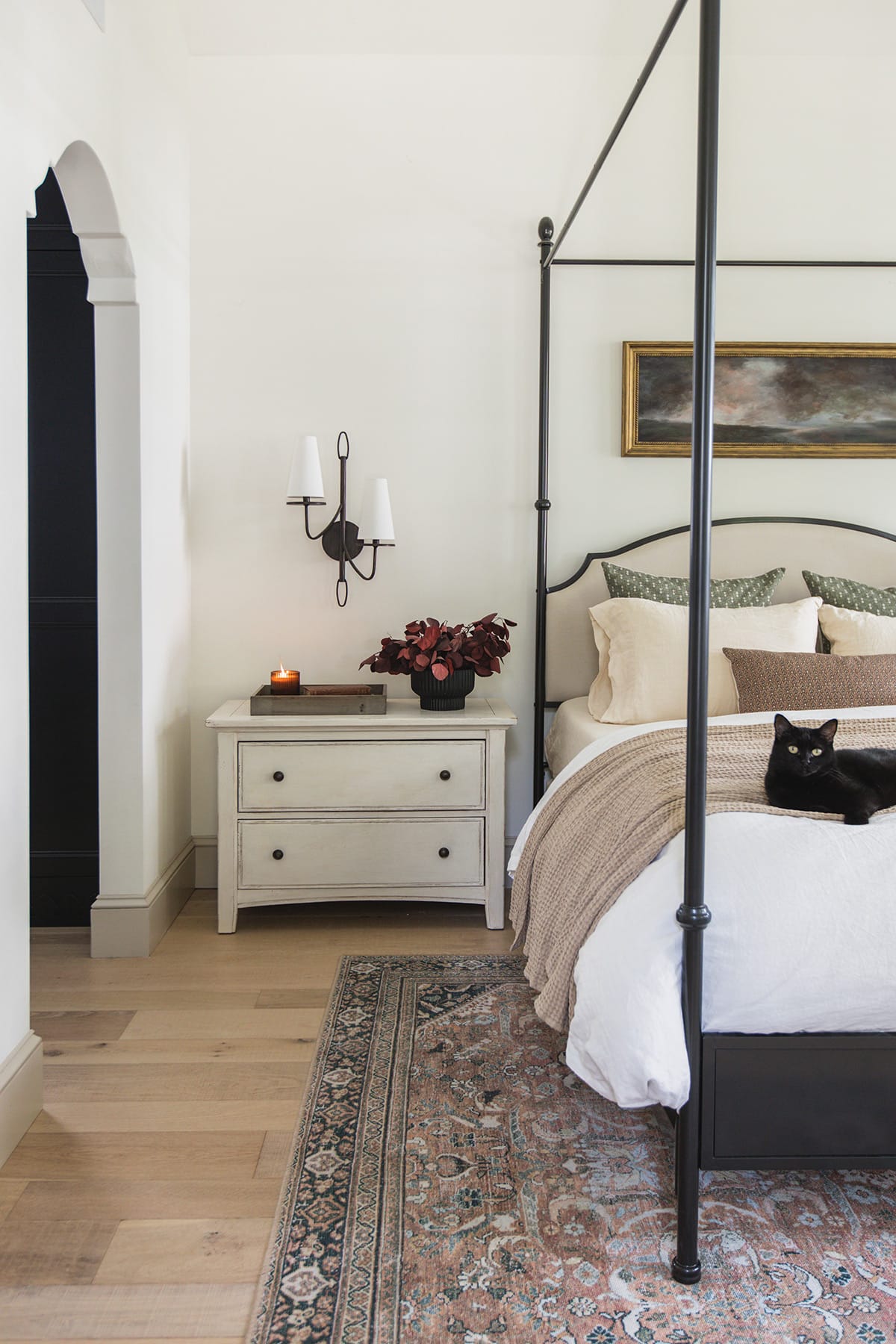 Sorry if this is old news and you were expecting something new… but I'm still not tired of this view!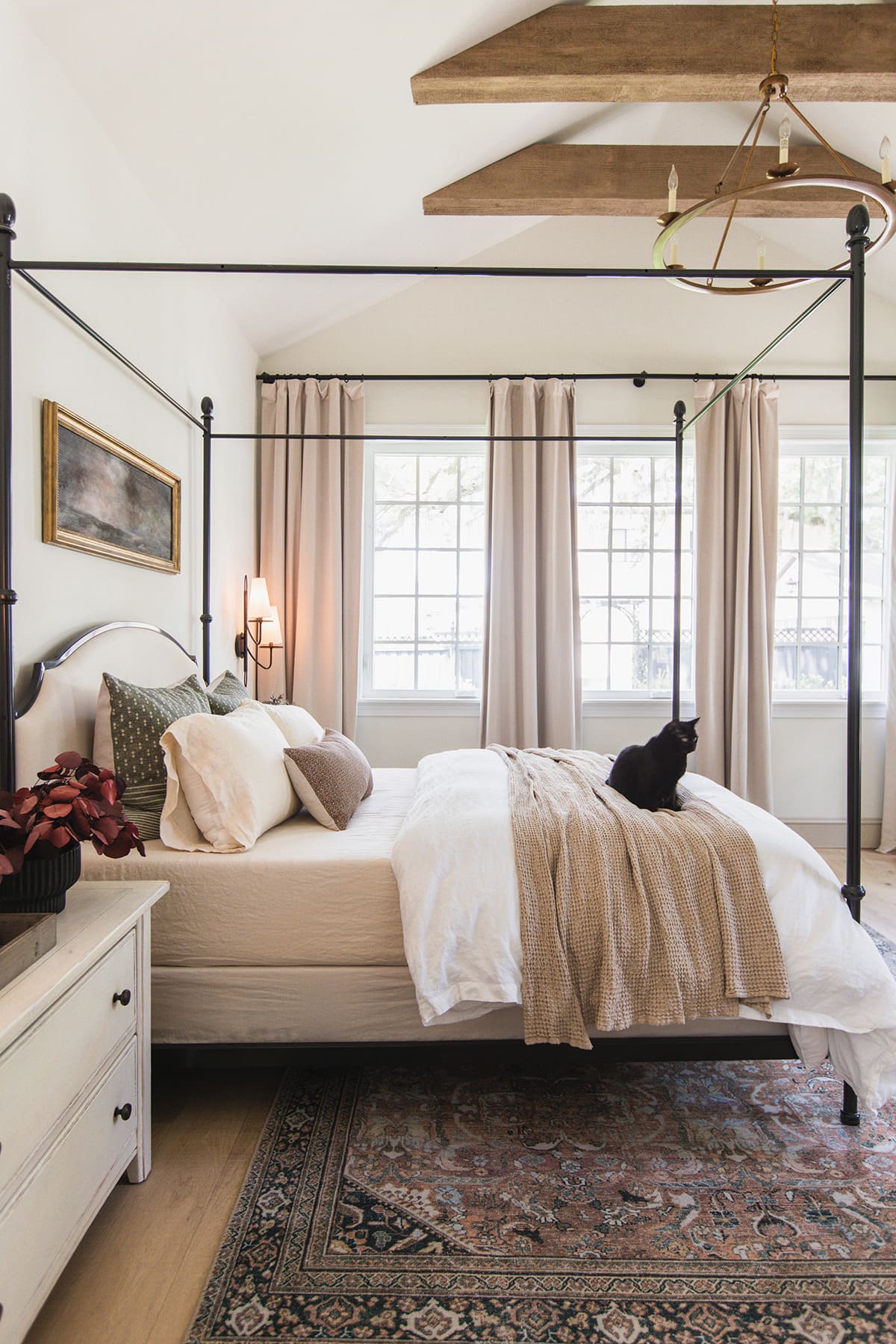 And neither is Susie…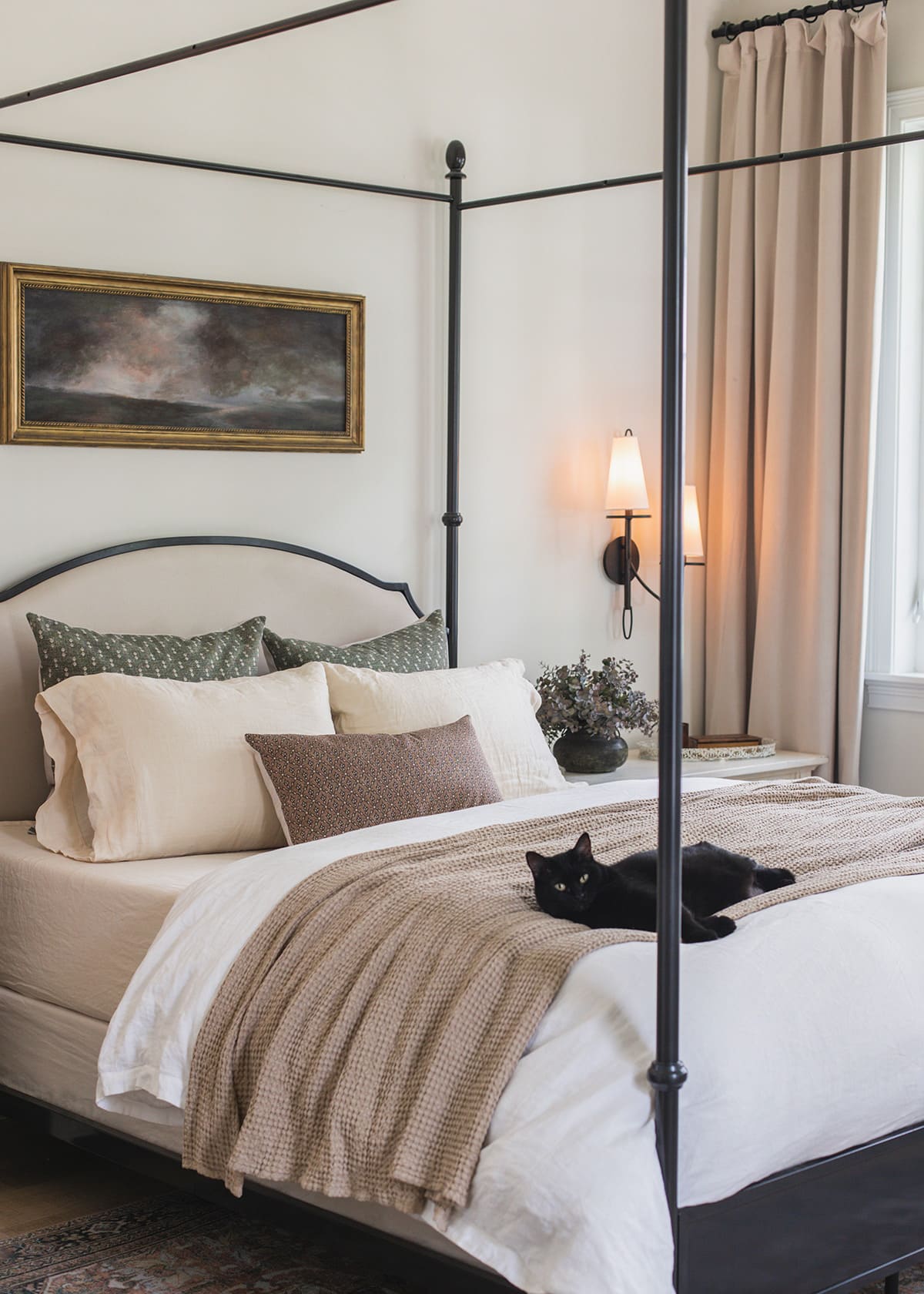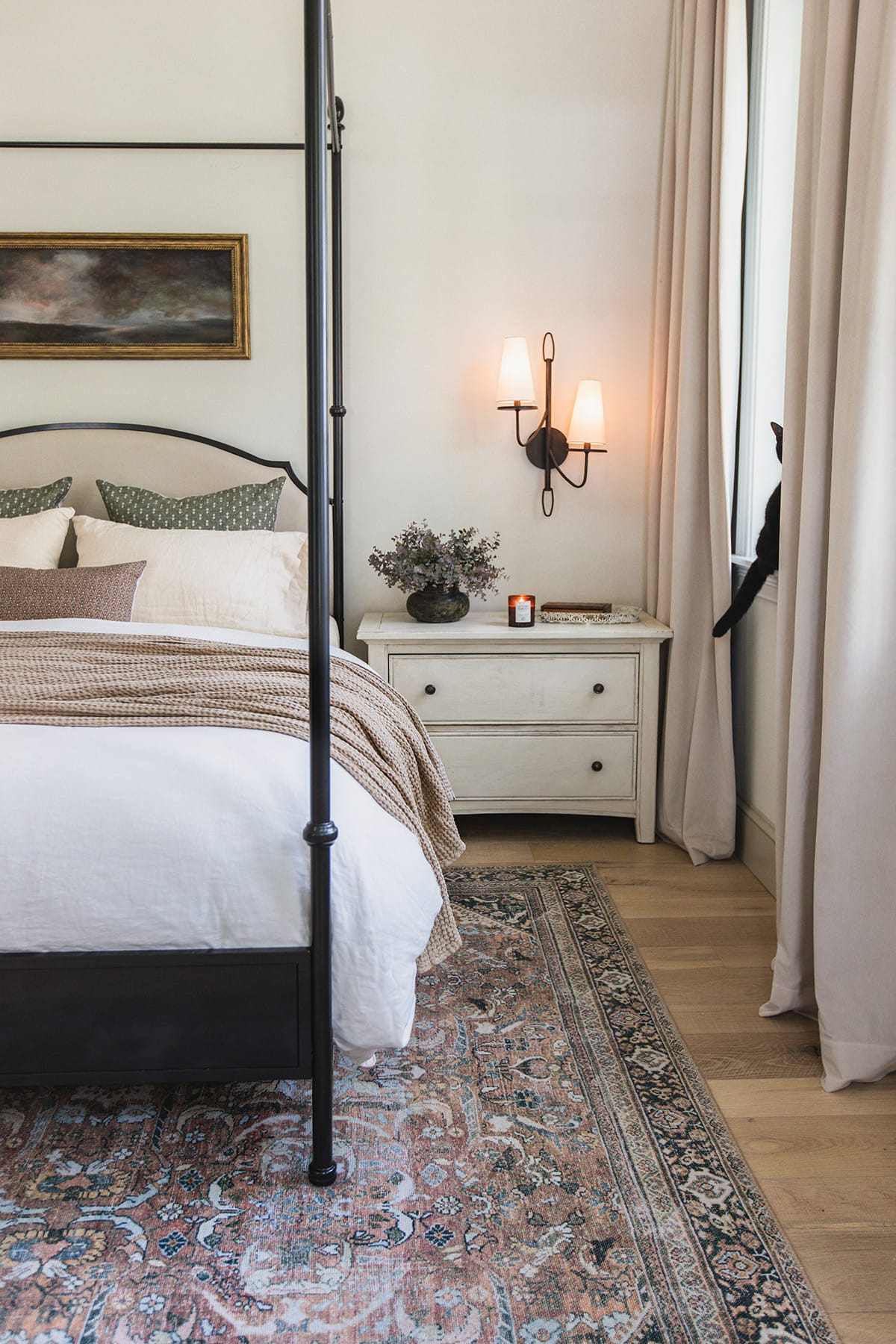 In years past I would spend days/weeks planning, decorating, shooting and editing 100+ fall tour photos but time is harder to come by these days. These are the only rooms I got around to this year, so for a little extra fall inspo, here are a few favorites from past tours: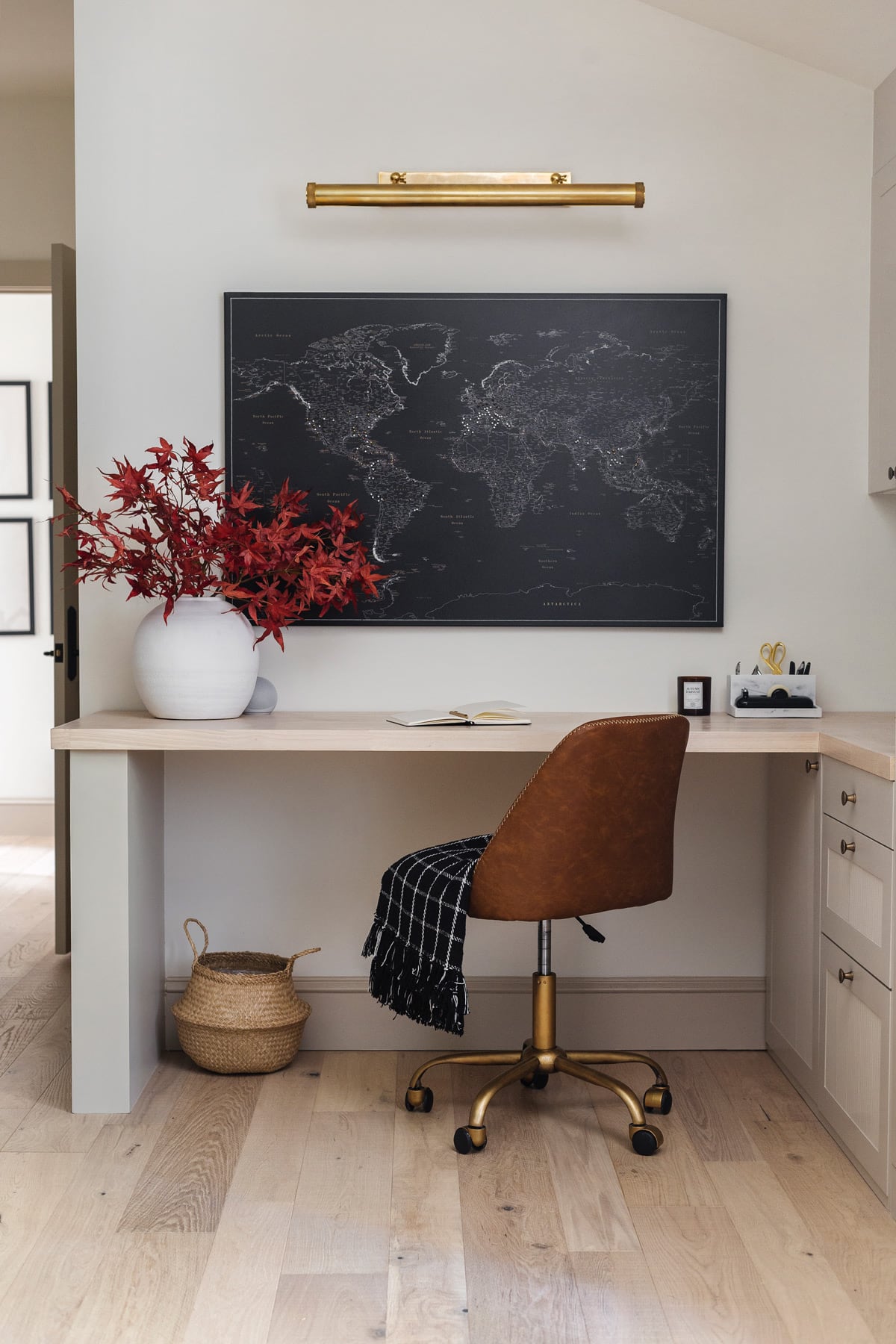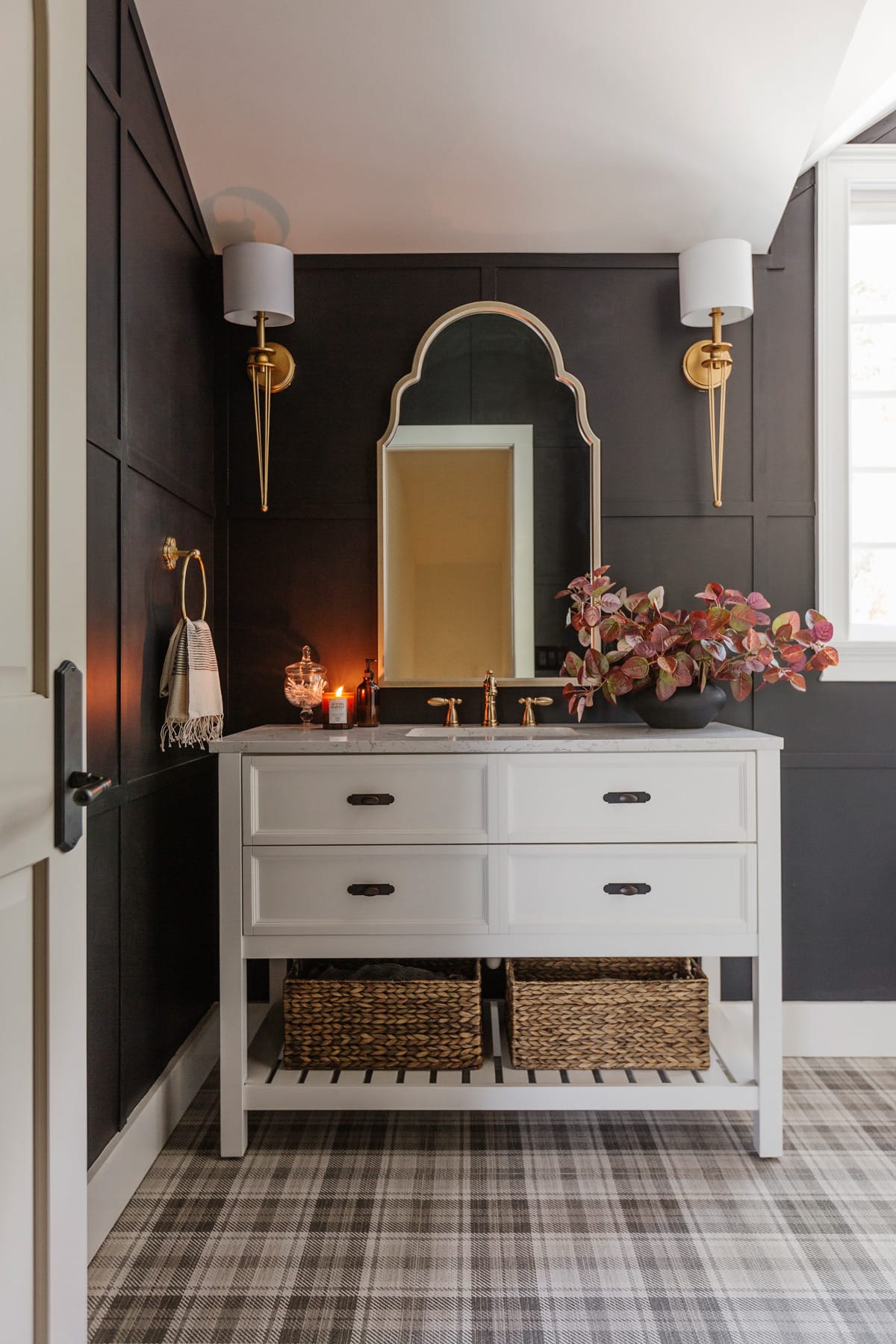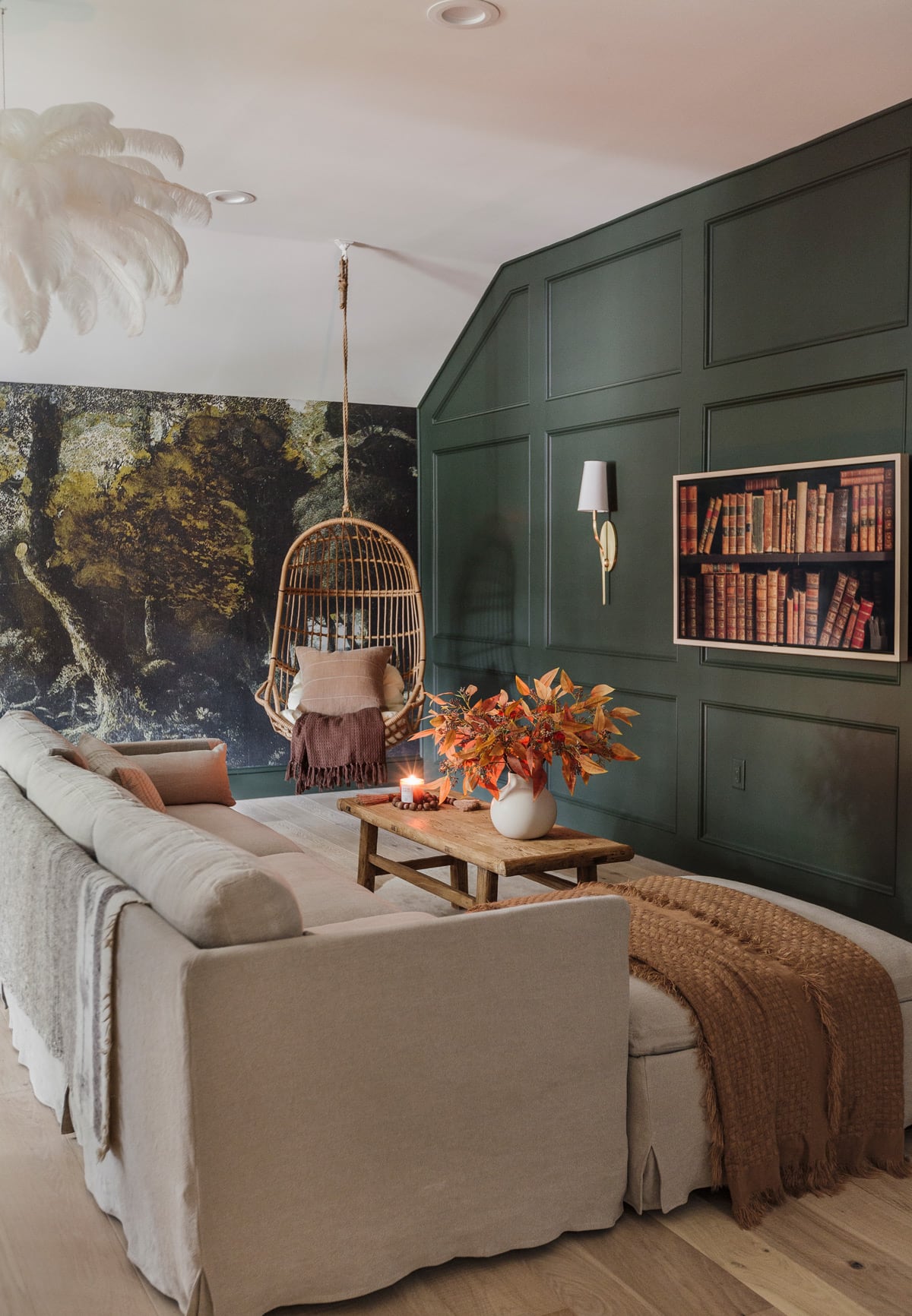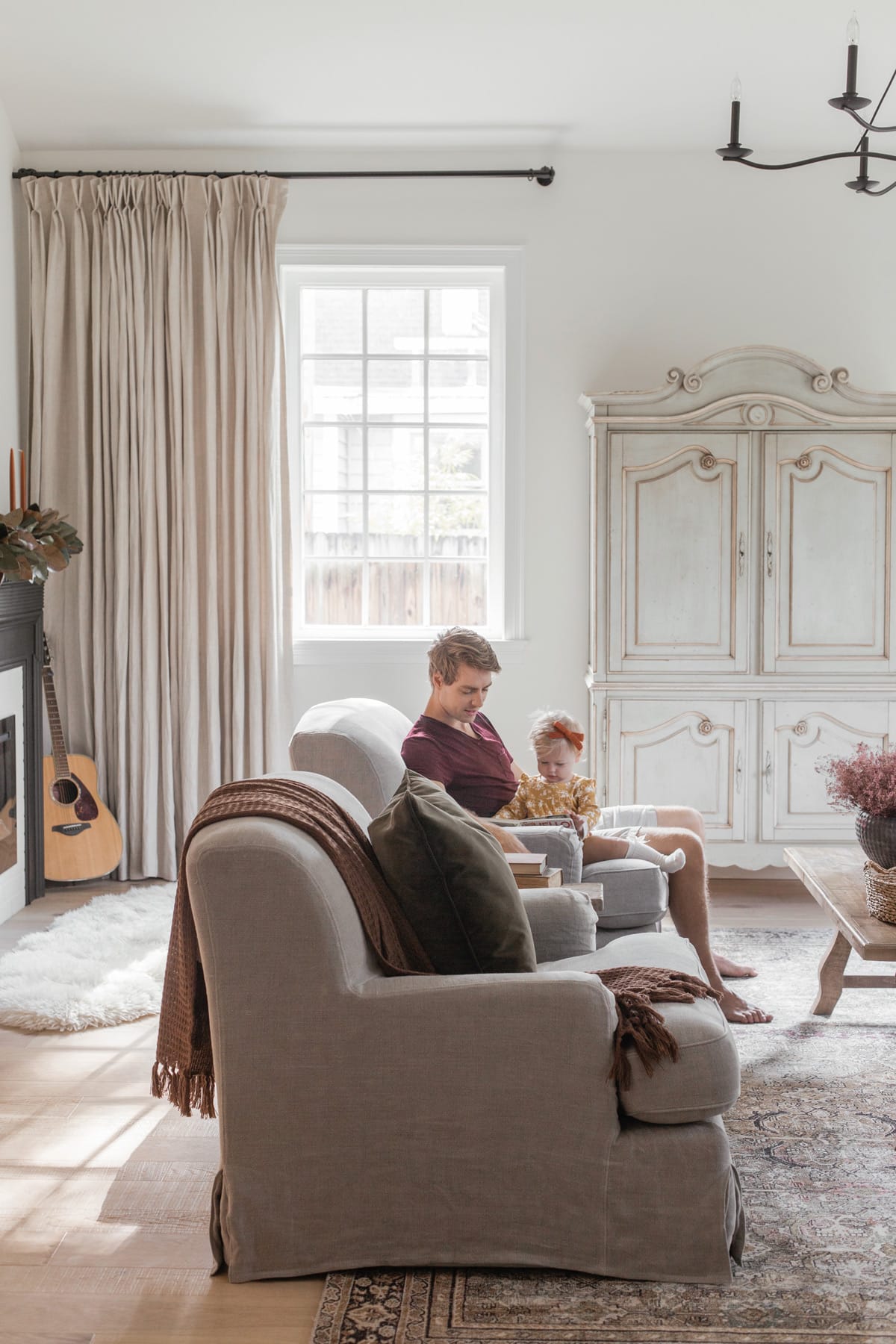 And that concludes this 2022's Fall Home Tour (+ a few from years past). I hope this post can provide decorating inspiration, or maybe even warm and fuzzy feels. Holding onto these days with our sweet little for as long as I can!
---
To shop seasonal finds from this post, check out my Amazon Fall Home collection: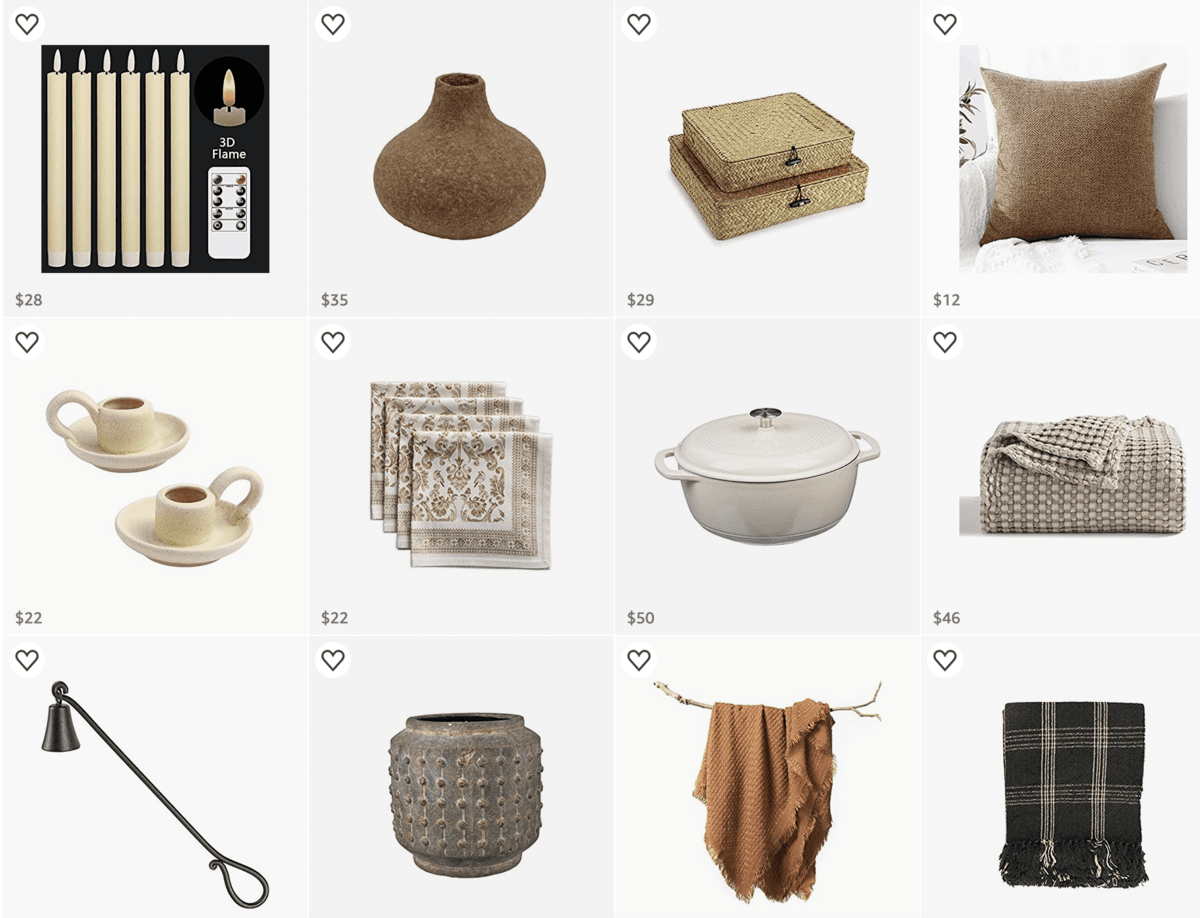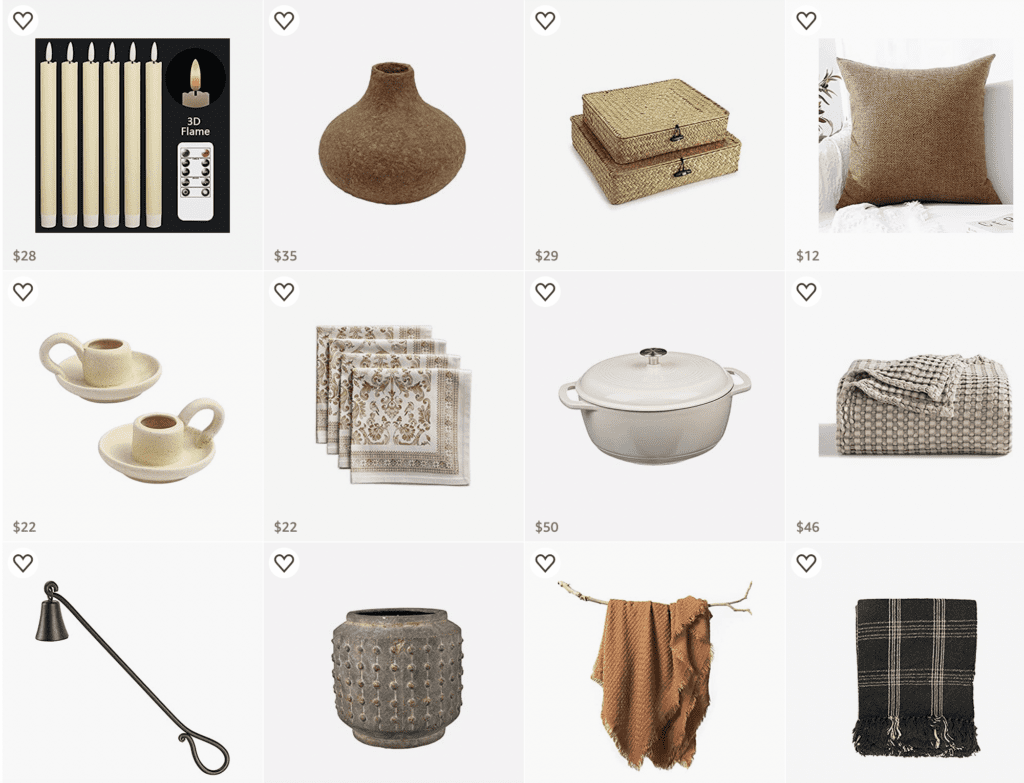 Or shop my LTK Fall Finds below:
As always, you can shop the rest of our home by room on my Sources page.
Stay tuned for two fun tutorials, coming to the blog next week!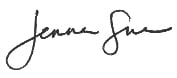 Enjoy this tour? Check out more fall inspiration below: